NBA Top Shot is Sending Eight Lucky Collectors to Game 5 of the NBA Finals
Includes two NBA Top Shot Suite tickets, airfare and accommodation.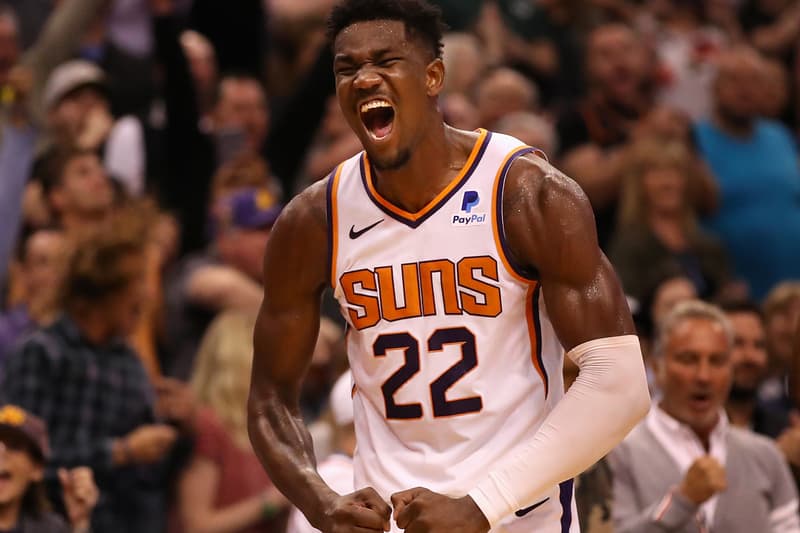 Dapper Labs, the company behind NFT collectable site NBA Top Shot, is hosting a contest that will allow eight lucky Phoenix Suns fans to win exclusive tickets to Game 5.
NBA Top Shot is a digital service that allows fans to collect their team's highlights and purchase them as NFTs. For this five day activation, the company has partnered with the Phoenix Suns to offer eight collectors the chance to attend Game 5 of the NBA Finals. Winners will receive two NBA Top Shot Suite tickets, airfare and accommodation to-and-from Phoenix, a private meet and greet with several Suns legends and much more.
To enter, collectors must meet a number of requirements, which you can read in full here. The winners will be announced later this week, so be on the lookout.
NBA Top Shot aims to redefine team fandom through its marketplace, and plans to host a number of similar contests in the future. The service has been skyrocketing in sales, which reached over $205 million USD back in February. Athletes themselves are part of the group of collectors who are purchasing these digital trading cards referred to as "Moments."
In other NBA news, next season the association will unveil its new diamond logo to commemorate its 75th anniversary.