Juice WRLD's Manager Shares New Details of 'The Party Never Ends'
Confirming "a big collab" for the project's album art.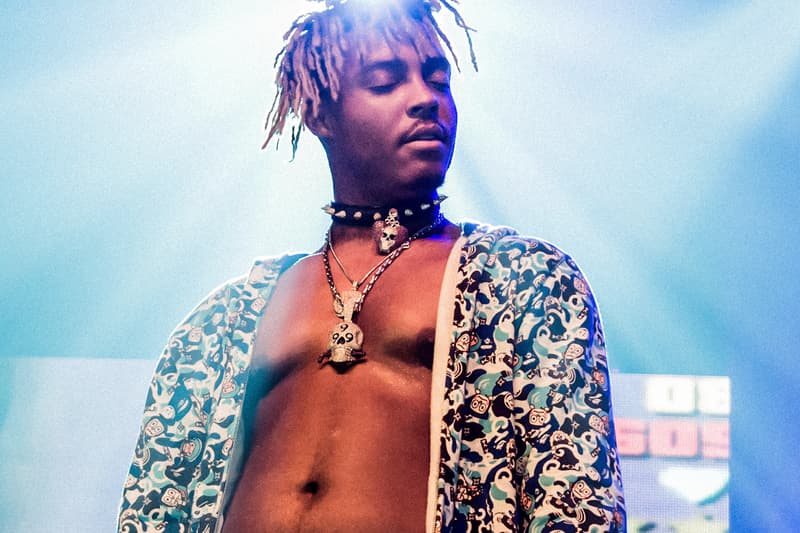 Peter Jideonwo, manager of the late Juice WRLD, took to Instagram Live to reveal new details of the forthcoming posthumous record The Party Never Ends.
He confirmed that the project will include less than five features and "a big collab" for the album art. "I can't guarantee the album will be this month, but pretty soon," Jideonwo said. "The Party Never Ends is going to be the best album, not only musically but creatively. We got a big collab on the album cover and also the merch. Everything about it is fire. We're not just doing some basic music…we're taking our time to craft a classic you'll talk about for the next ten years."
Jideonwo added that although The Party Never Ends will not see a July release, it is currently slated to drop this summer. "We want ya'll to turn up, that's the whole concept," he shared, continuing, "The concept of The Party Never Ends is so you can party in the summer and it never ends. Feel good music."
The upcoming record is the first in a trilogy, and Jideonwo shared that they are "not going to drop all three parts at the same time. It will be one piece."
Stay tuned for more info on The Party Never Ends.
Elsewhere in music, Kanye West held a private listening party for his new album in Las Vegas.