Jason Momoa Begins Filming for 'Aquaman 2,' Teases Aesthetic Change For the Ocean King
The king makes his return to the throne of Atlantis.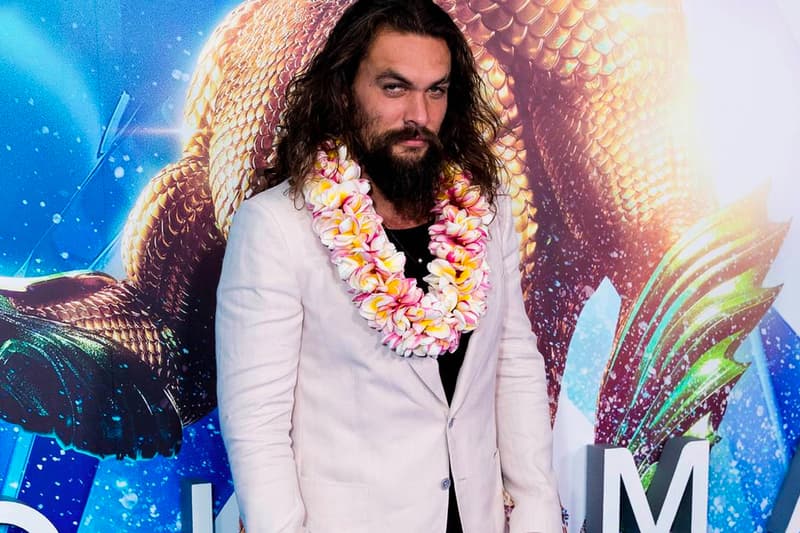 DC Comics' highly anticipated next installment of the Aquaman franchise has officially received confirmation from Jason Momoa himself that filming has officially begun.
In a recent post on Instagram, the ocean king revealed that he had just arrived in London to film James Wan's sequel, Aquaman and the Lost Kingdom. Momoa starts out the video to share, "It is sunny out. It's amazing, and I'm going to start Aquaman 2 tomorrow." He goes on to explain that this will also be his "last day of the brown" as Momoa's character is "going to be a blond" hinting at a hair color change. Momoa adds that "supposedly they [blondes] have more fun. I don't know about that. We'll test it out."
Aquaman and the Lost Kingdom will see Amber Heard return as Mera, Yaha Abdul-Mateen II as the Black Manta and Temuera Morrison as Aquaman's father. Joining the cast is Pilou Asbaek, while David Lesli Johnson-McGoldrick helms the script directed by Wan. It is also confirmed that Momoa has co-written the story treatment for the sequel. Earlier this year, he mentioned that he was so excited to have been able to participate in the creation of the sequel.
Aquaman and the Lost Kingdom is scheduled to be released on December 16, 2022.
View this post on Instagram
In other entertainment news, Netflix has revealed the Sex Education season three trailer.