Jacquemus Delivers Striking Color Study With Its Fall 2021 Ready-to-Wear Collection
Titled "LA MONTAGNE."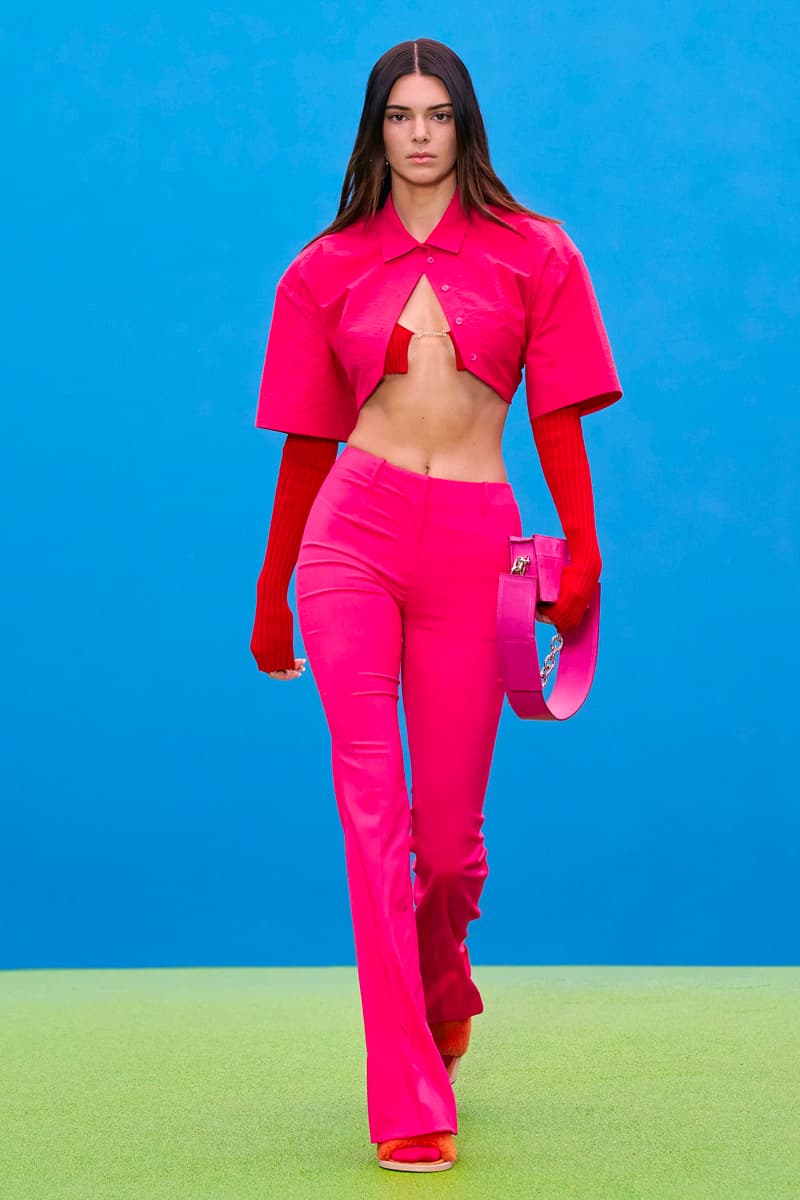 1 of 60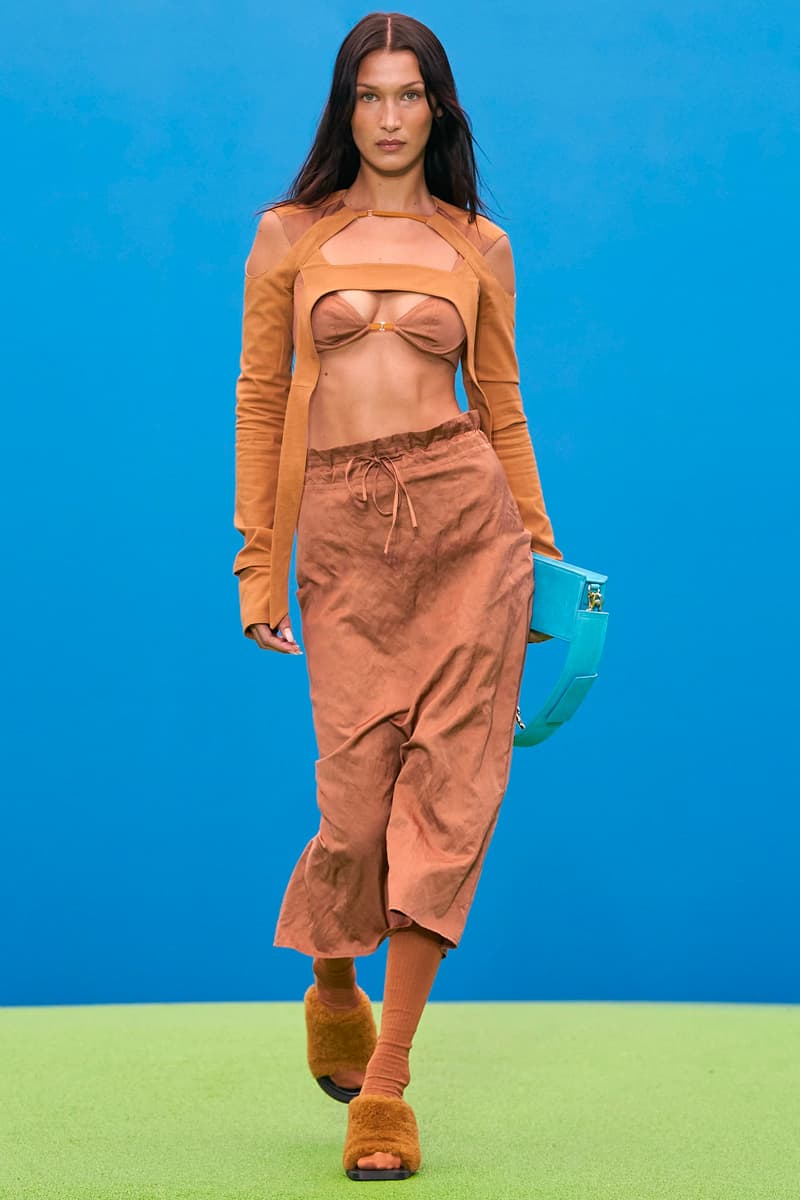 2 of 60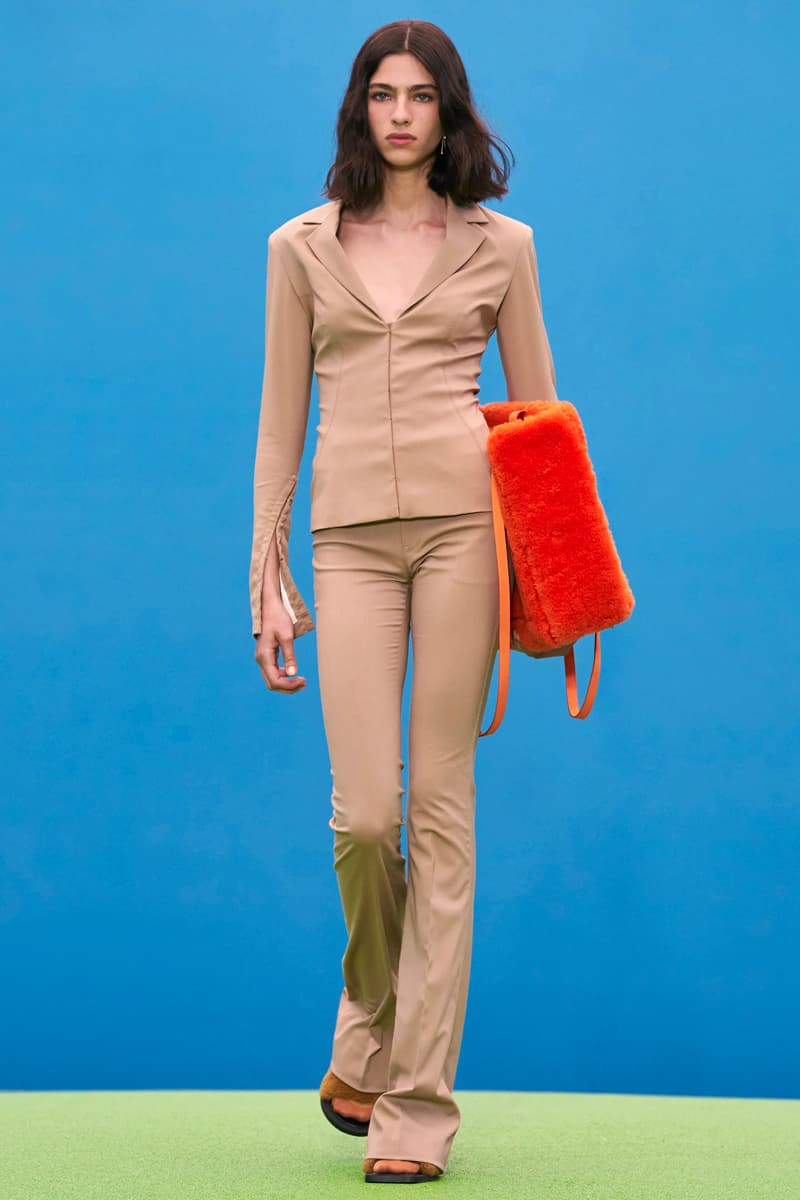 3 of 60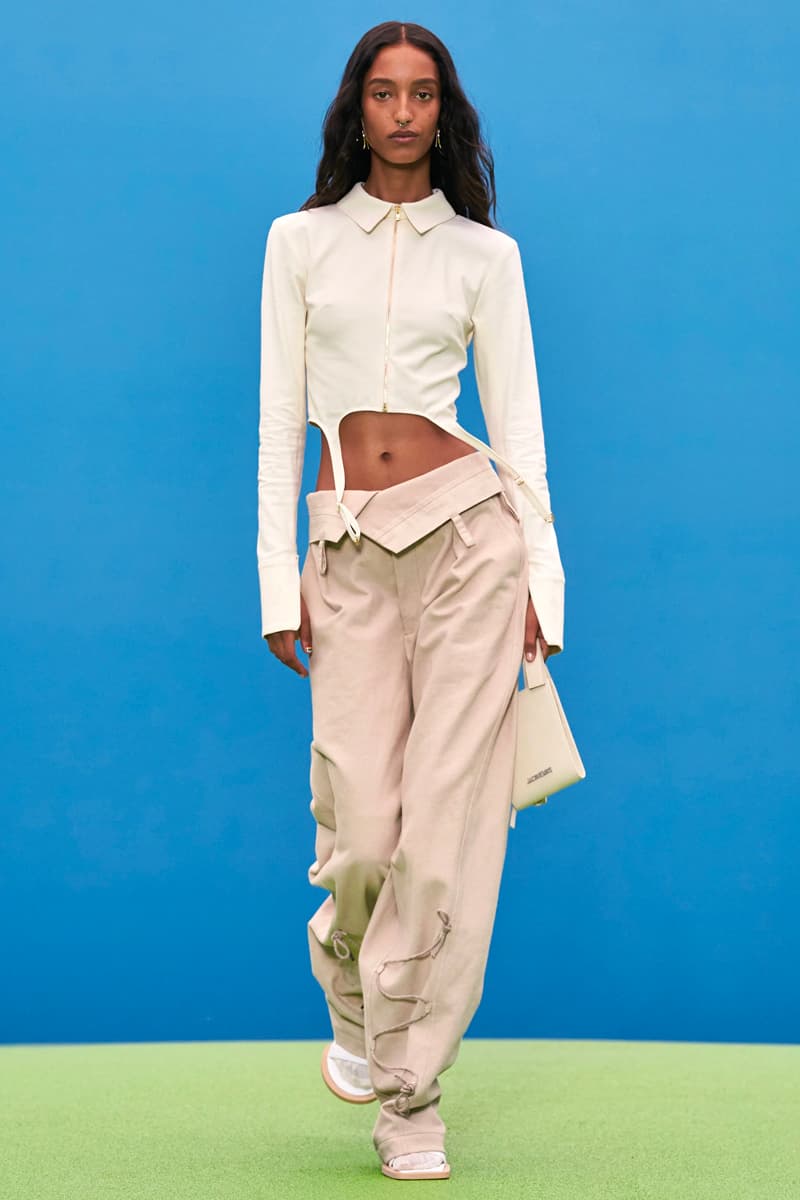 4 of 60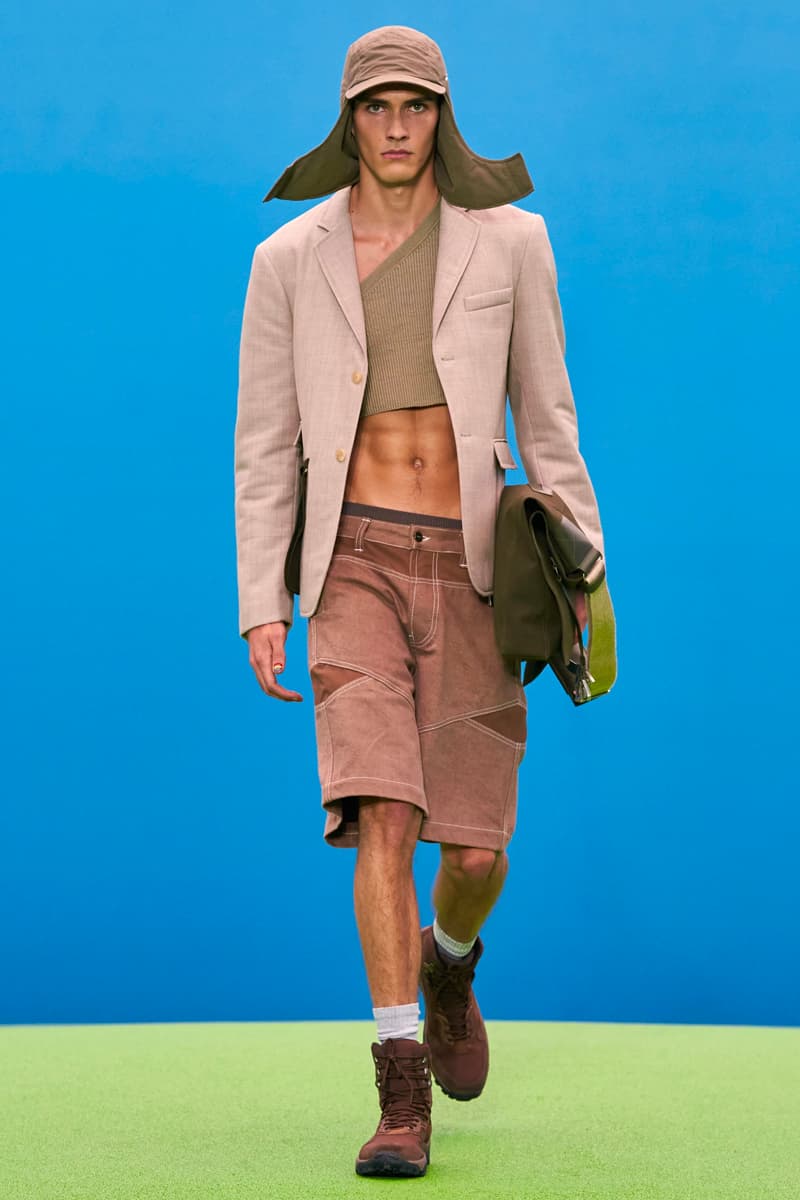 5 of 60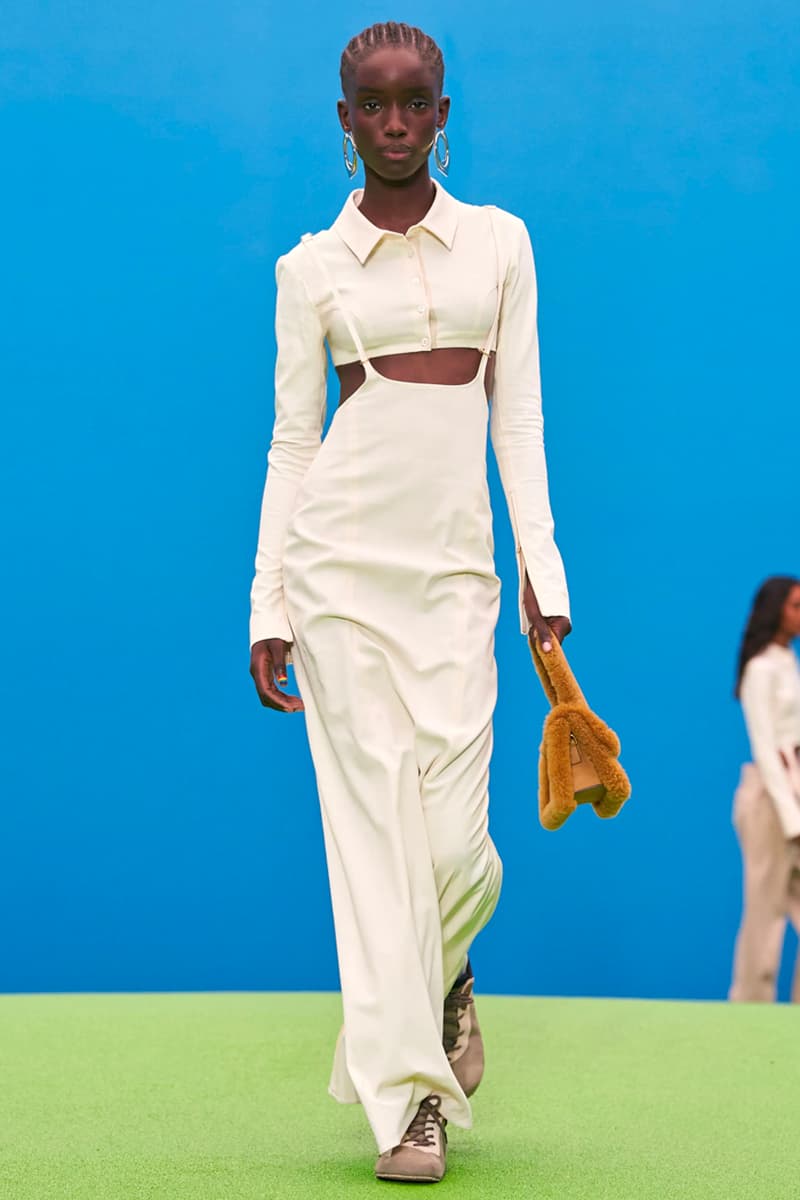 6 of 60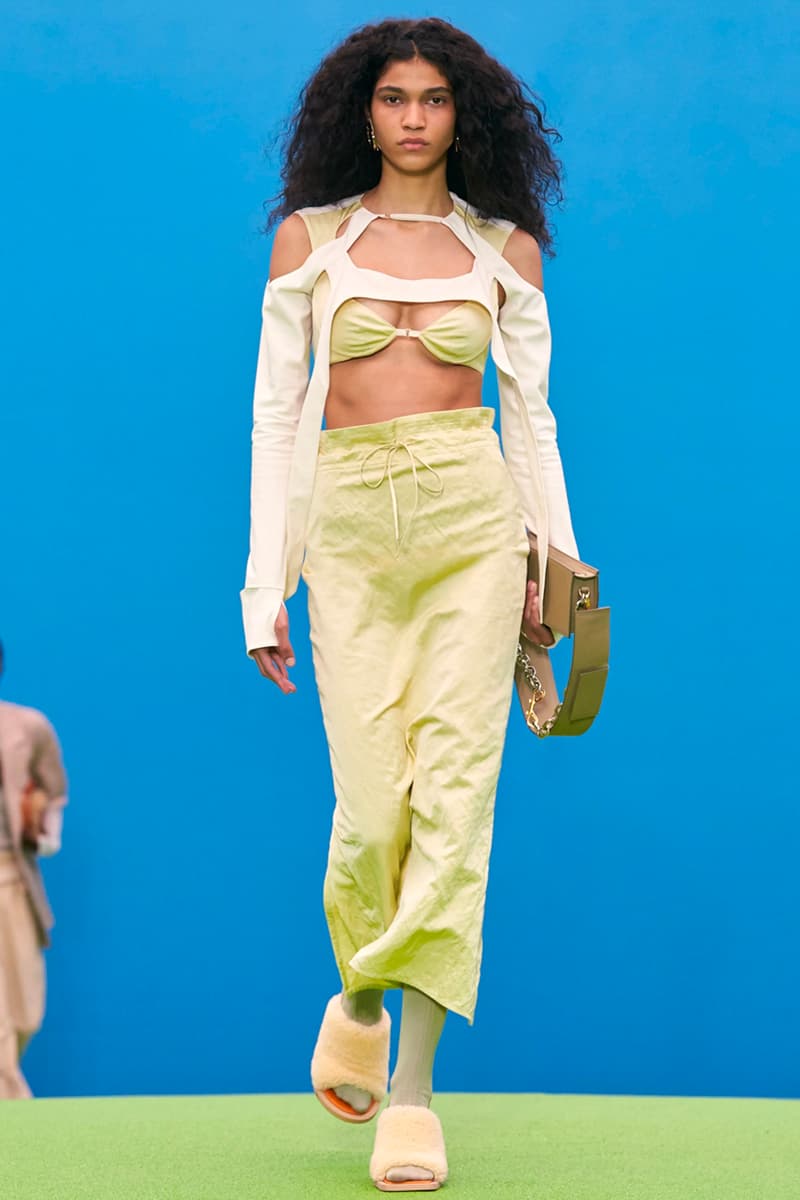 7 of 60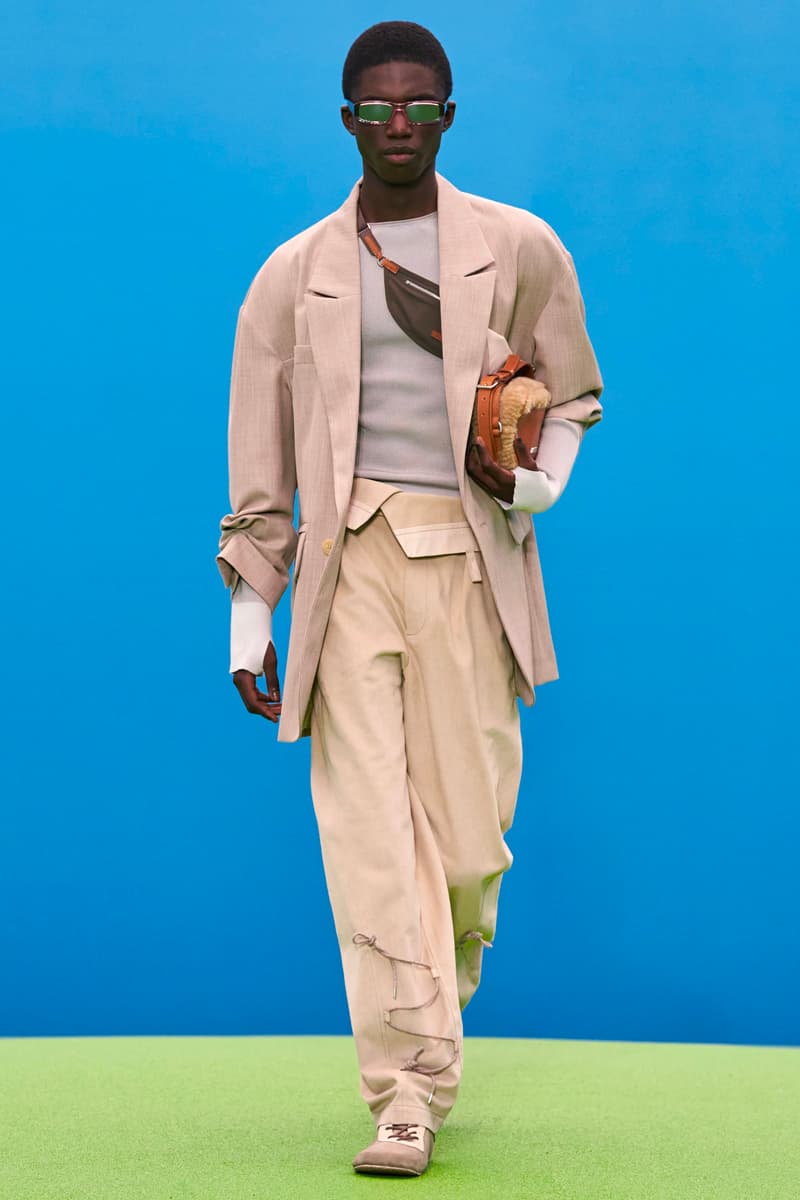 8 of 60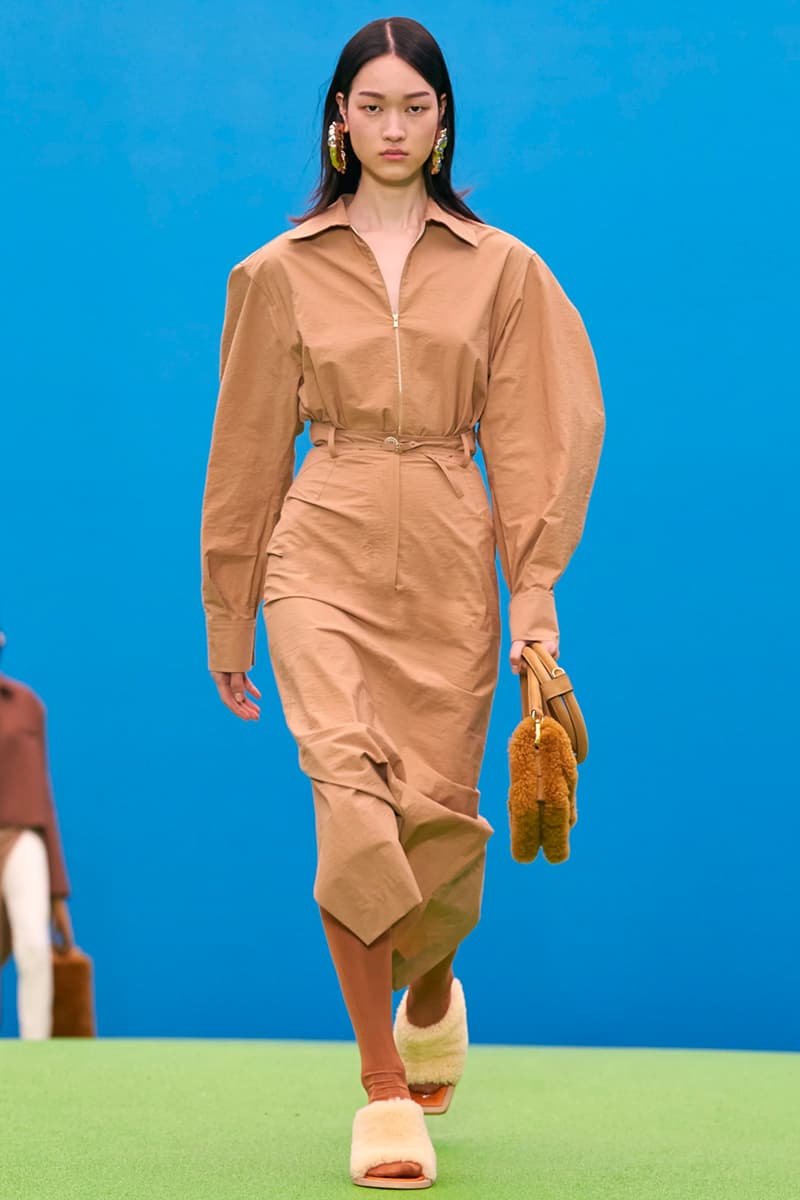 9 of 60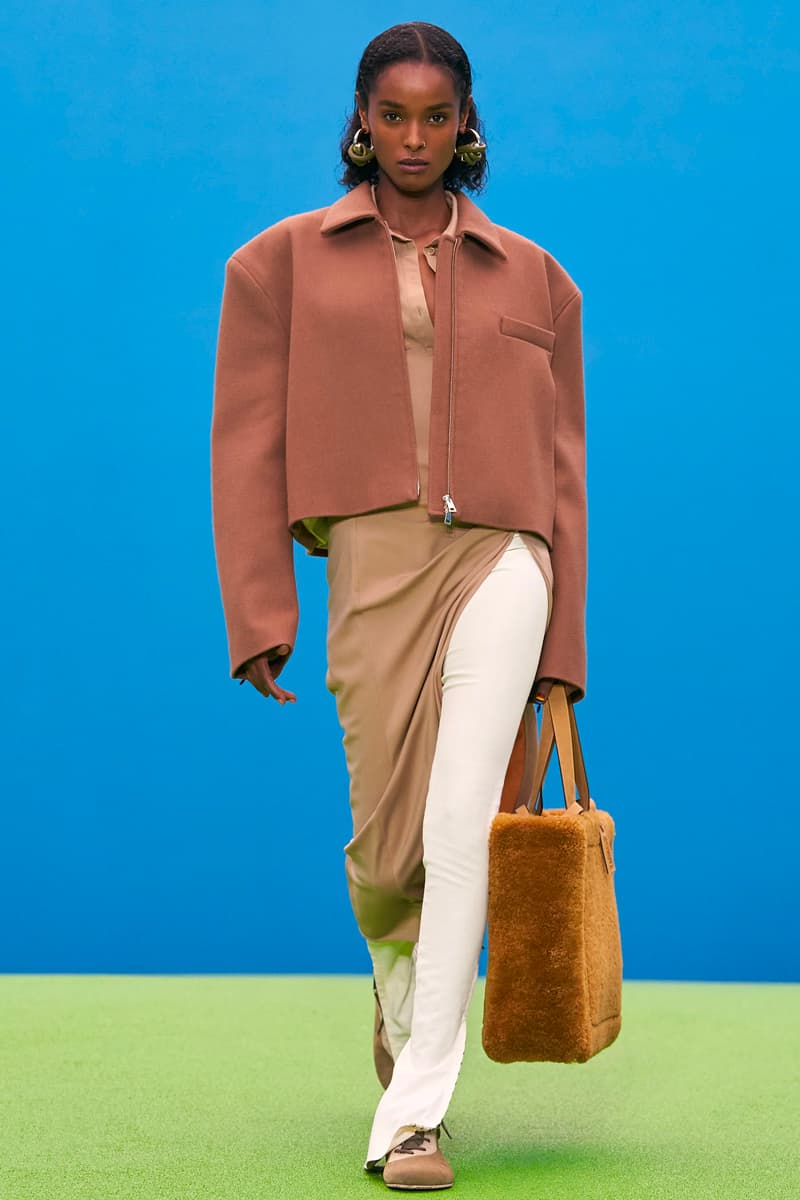 10 of 60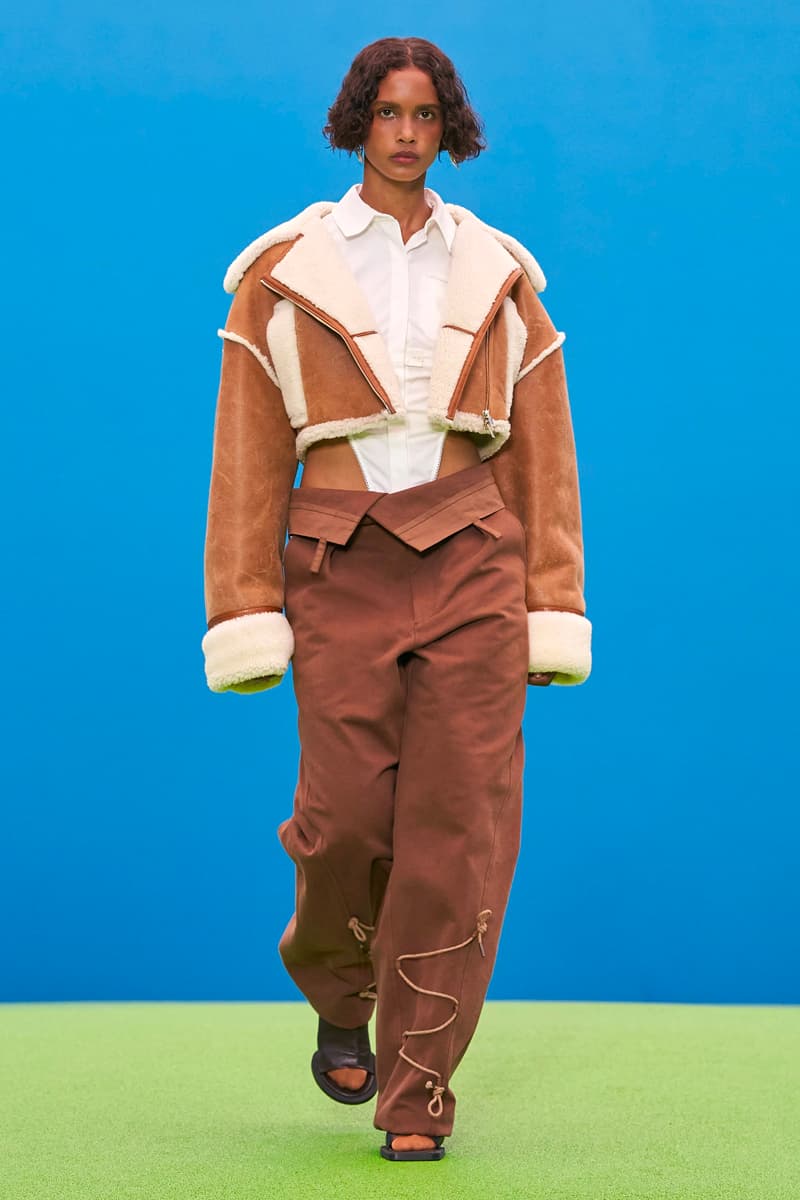 11 of 60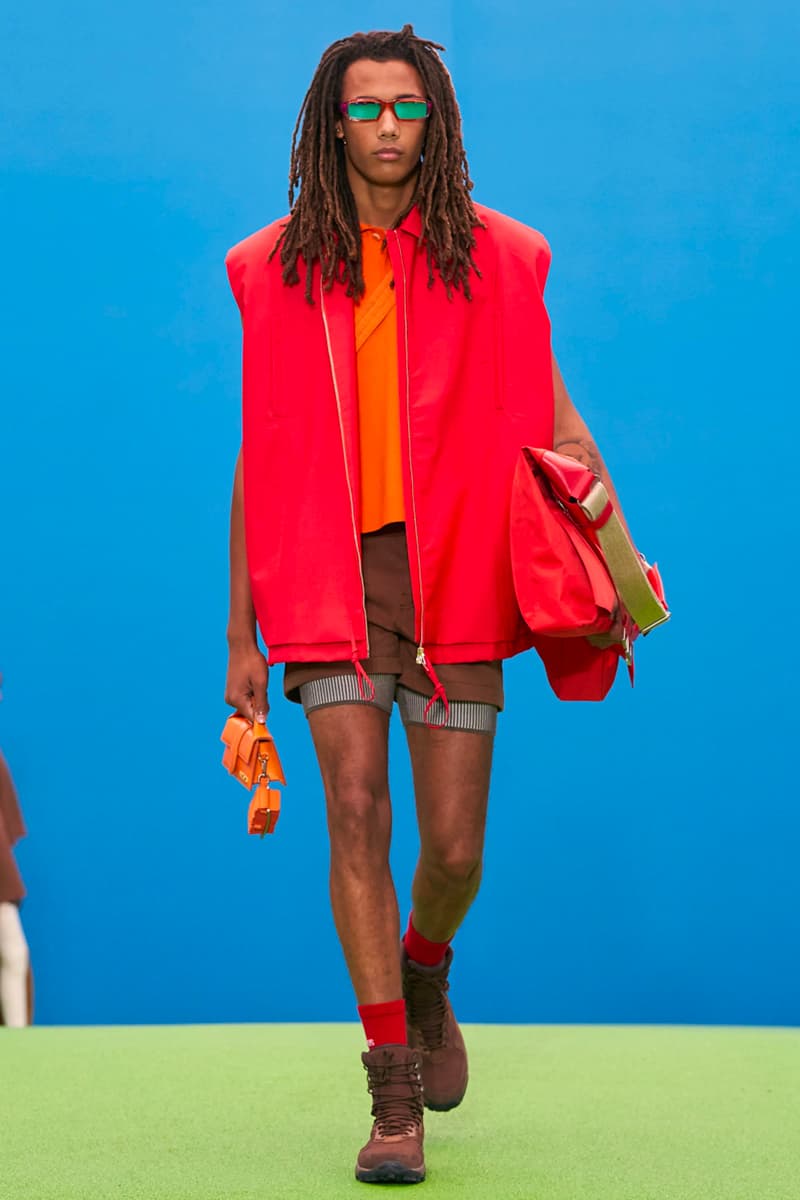 12 of 60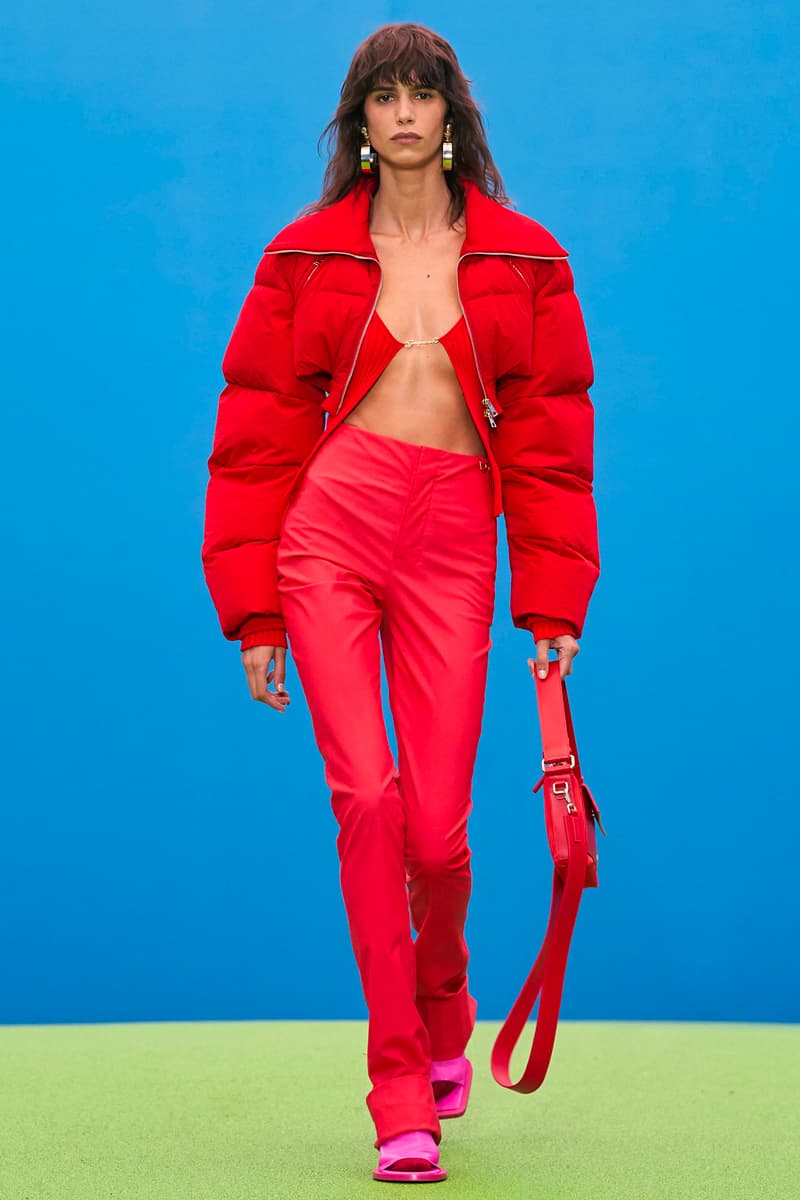 13 of 60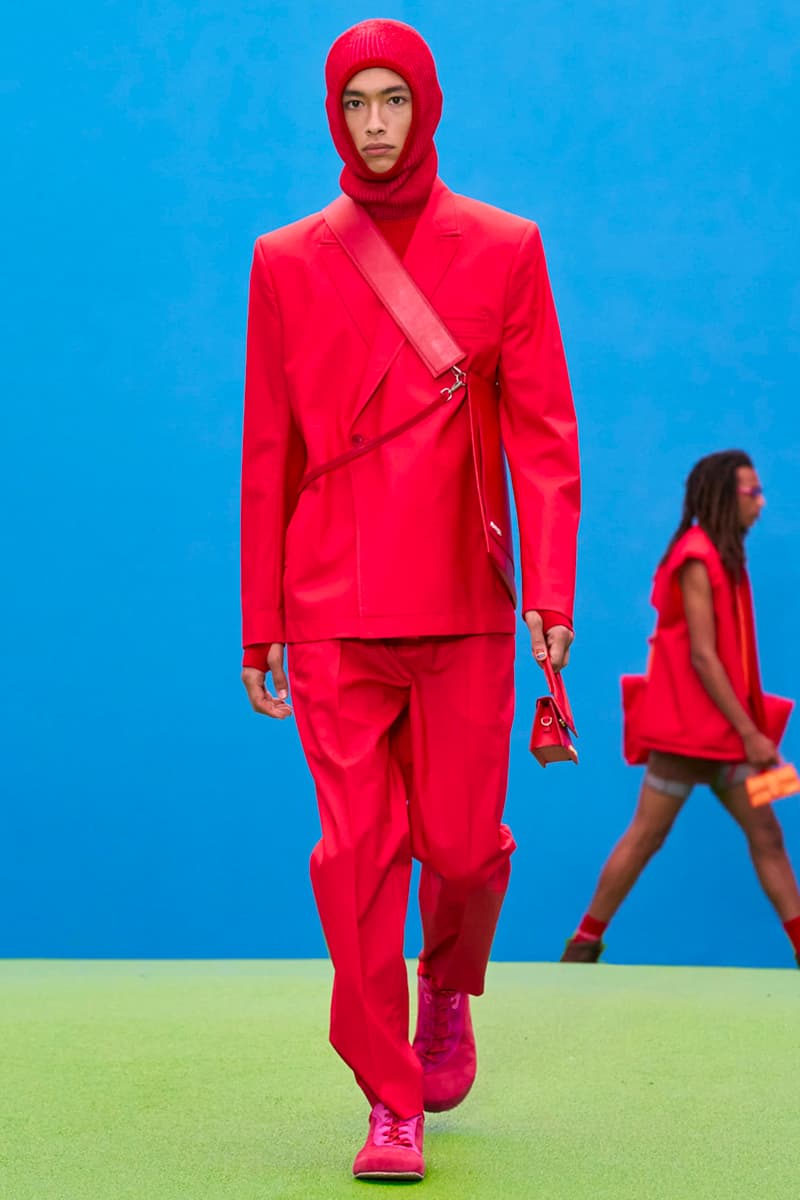 14 of 60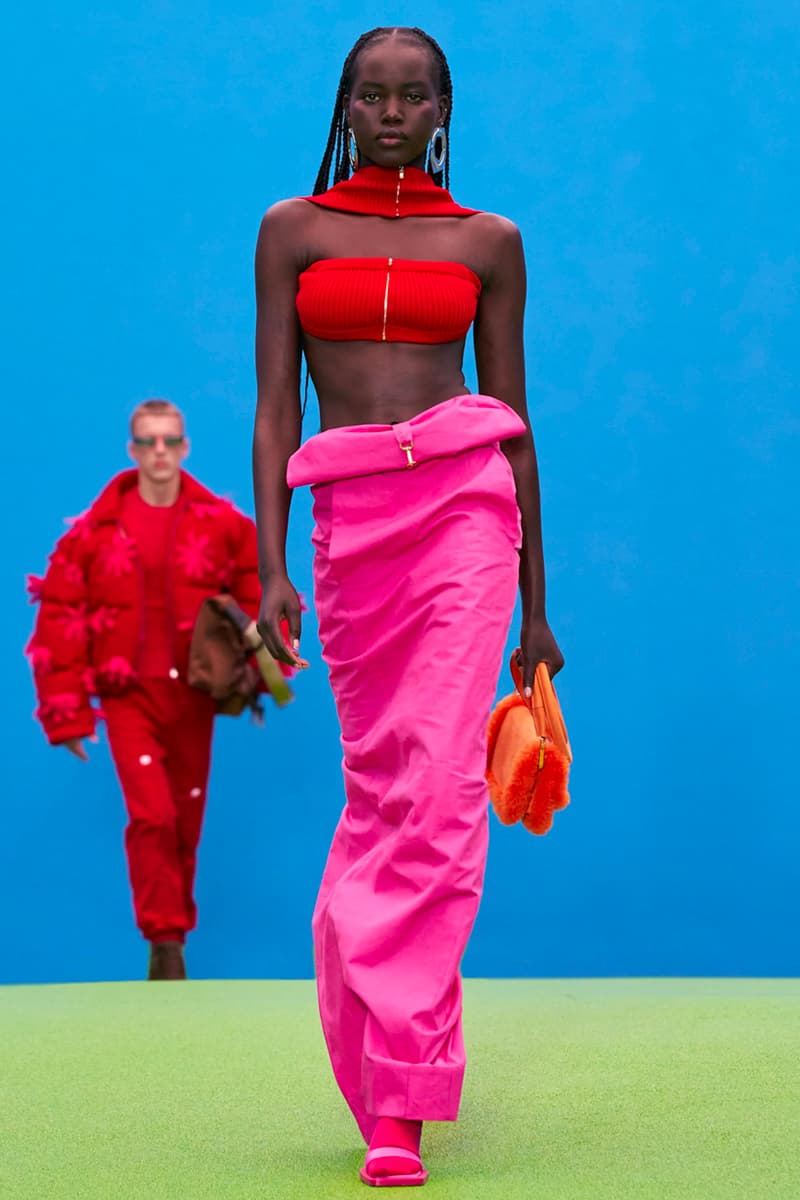 15 of 60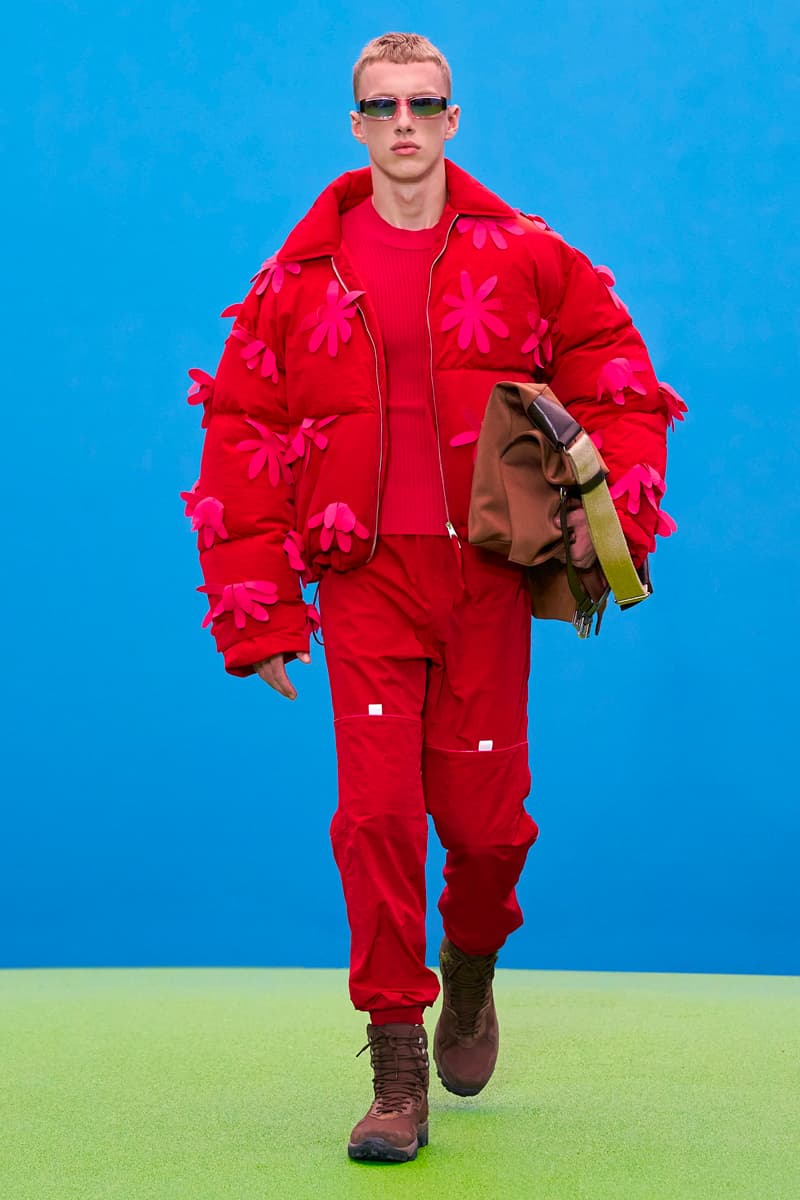 16 of 60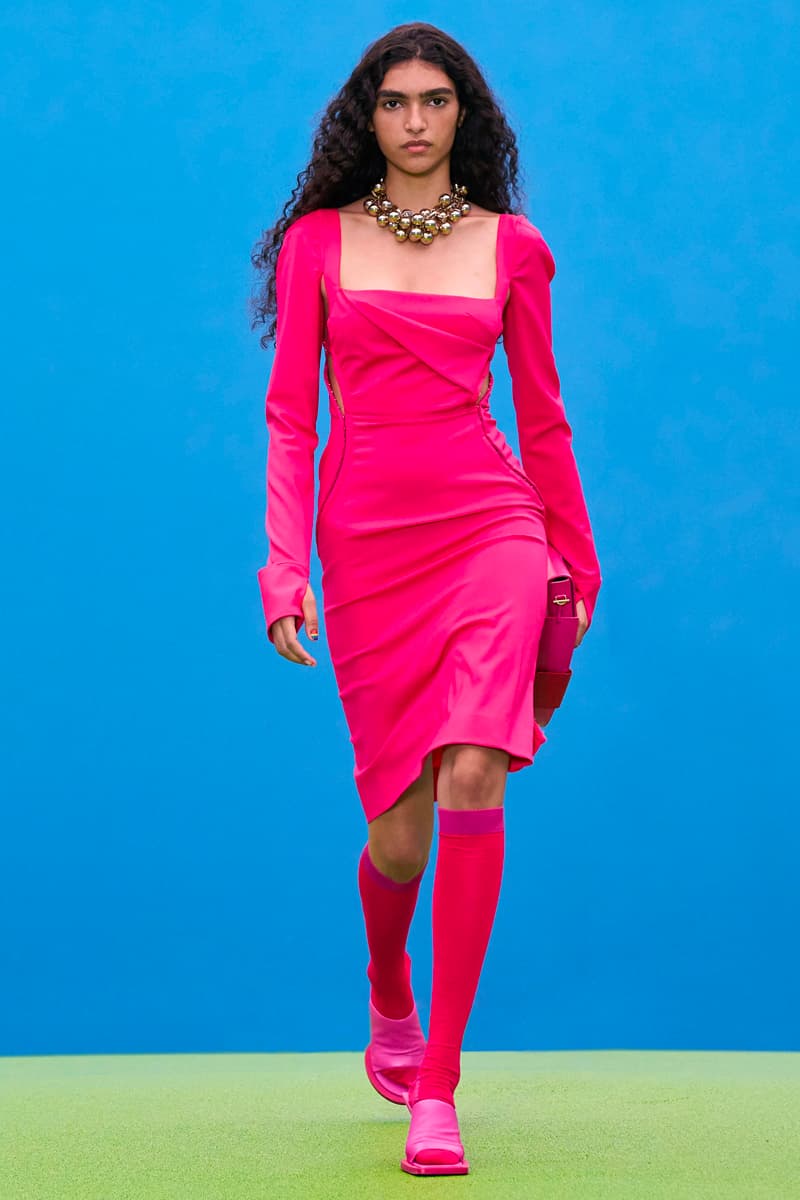 17 of 60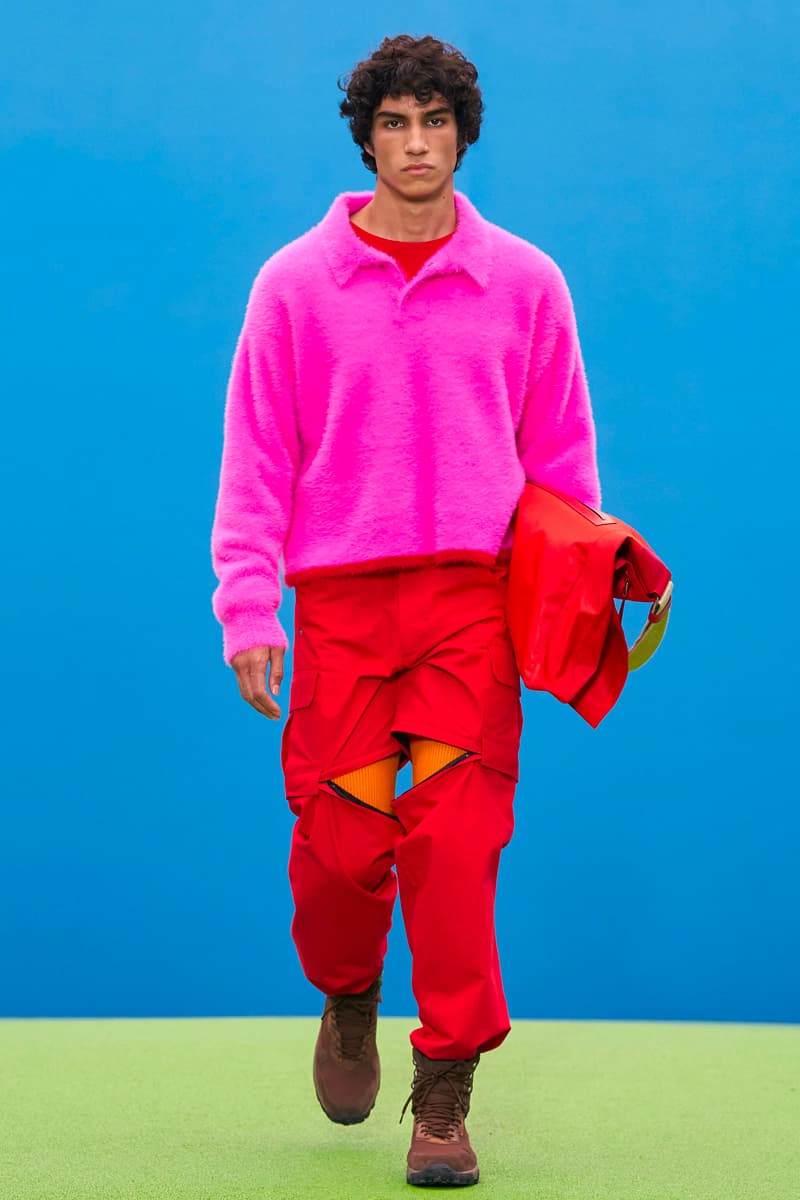 18 of 60
19 of 60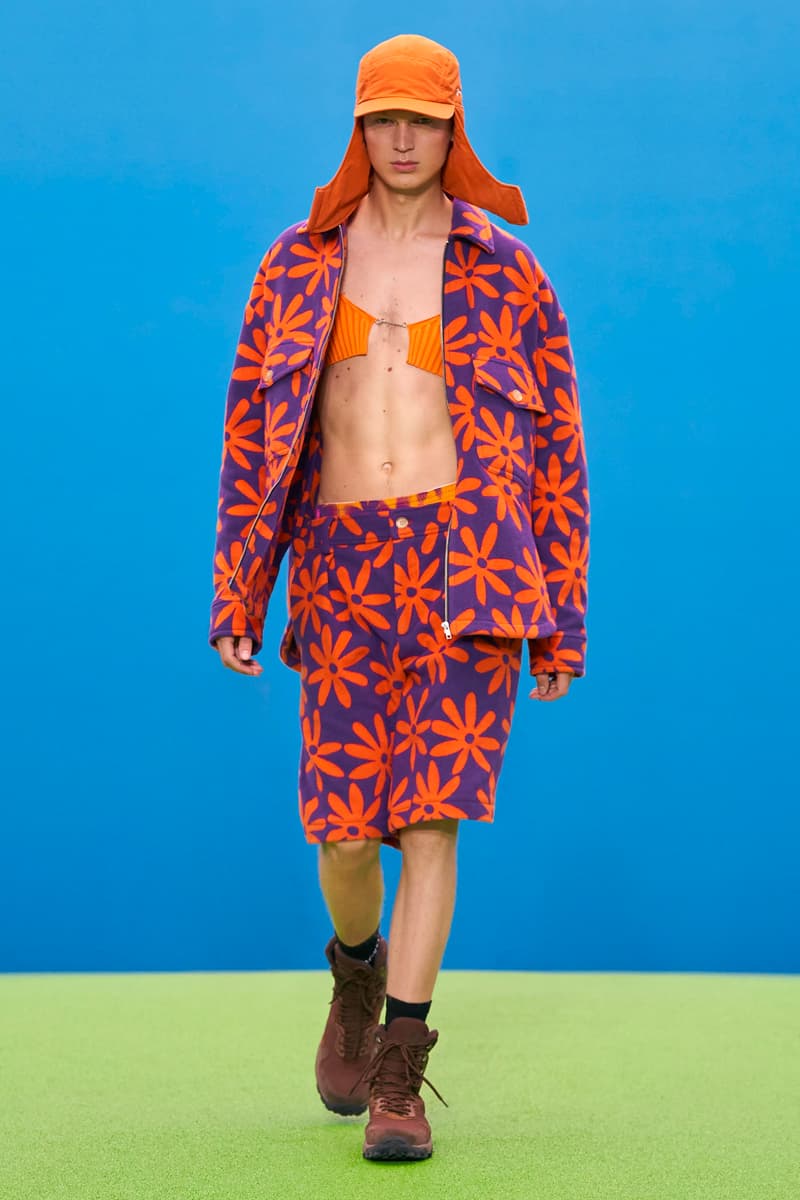 20 of 60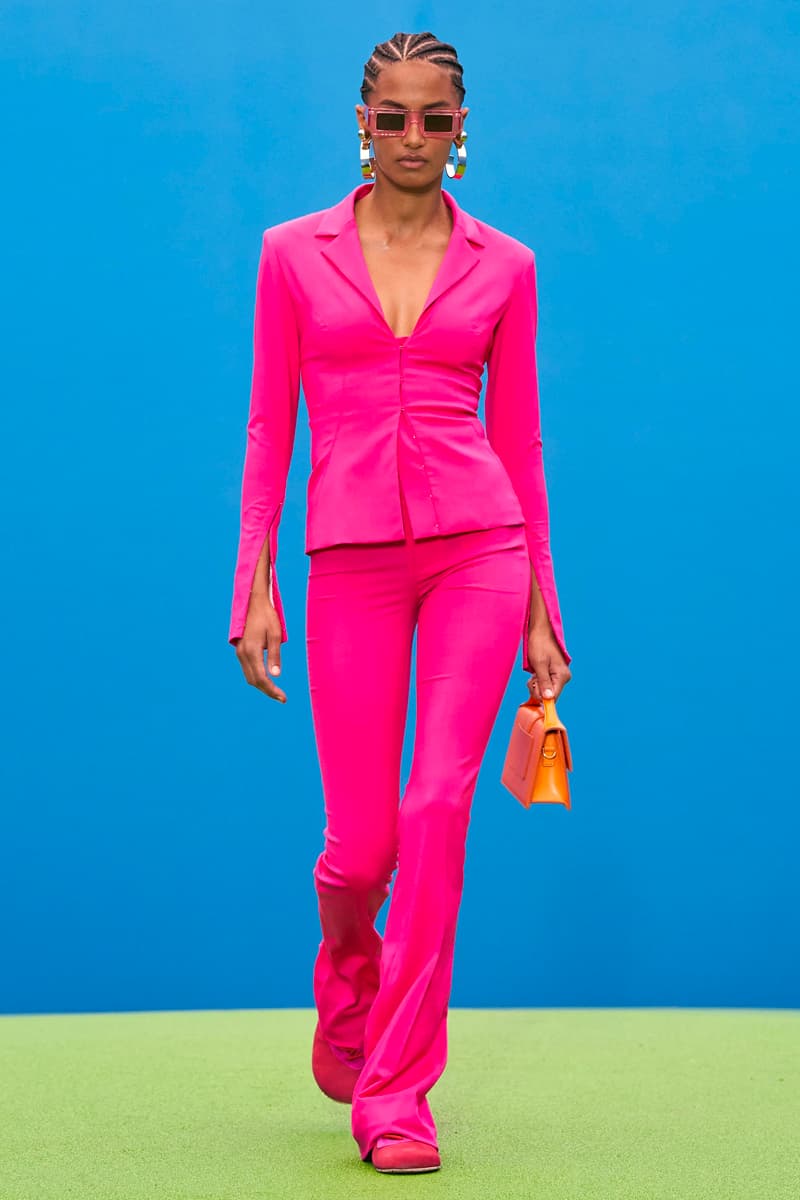 21 of 60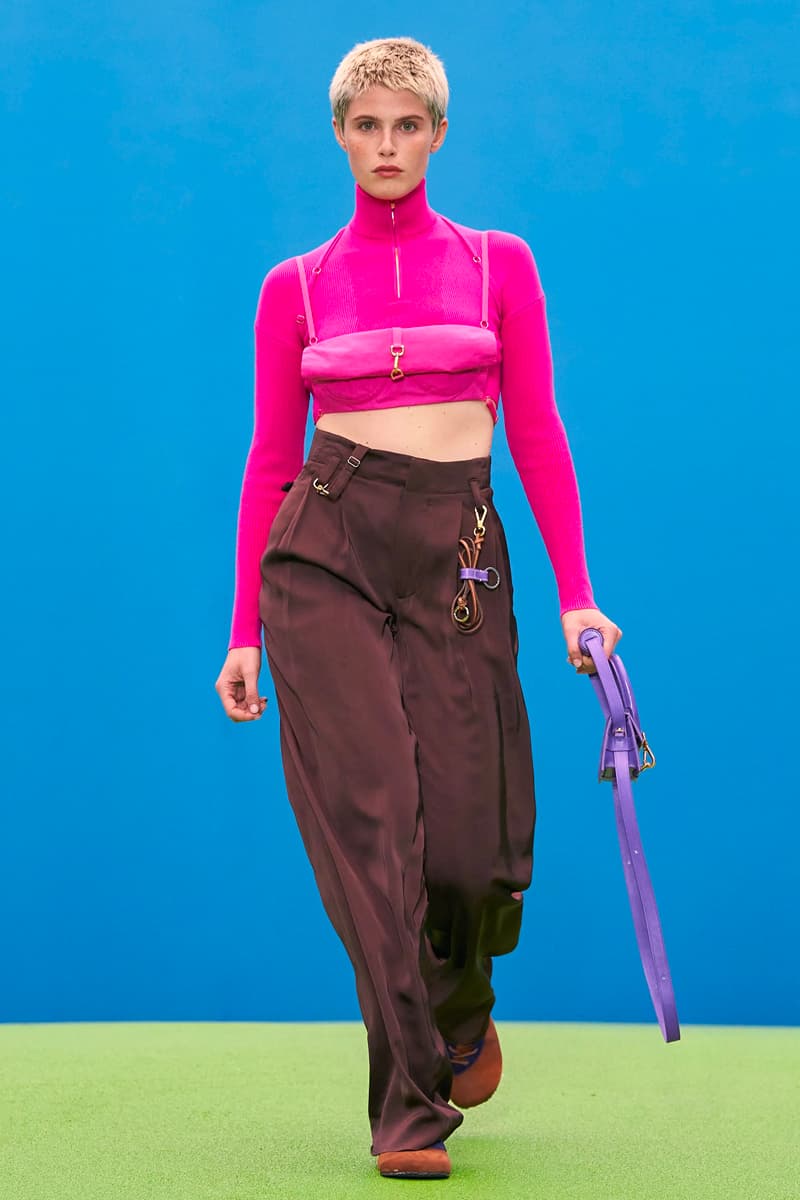 22 of 60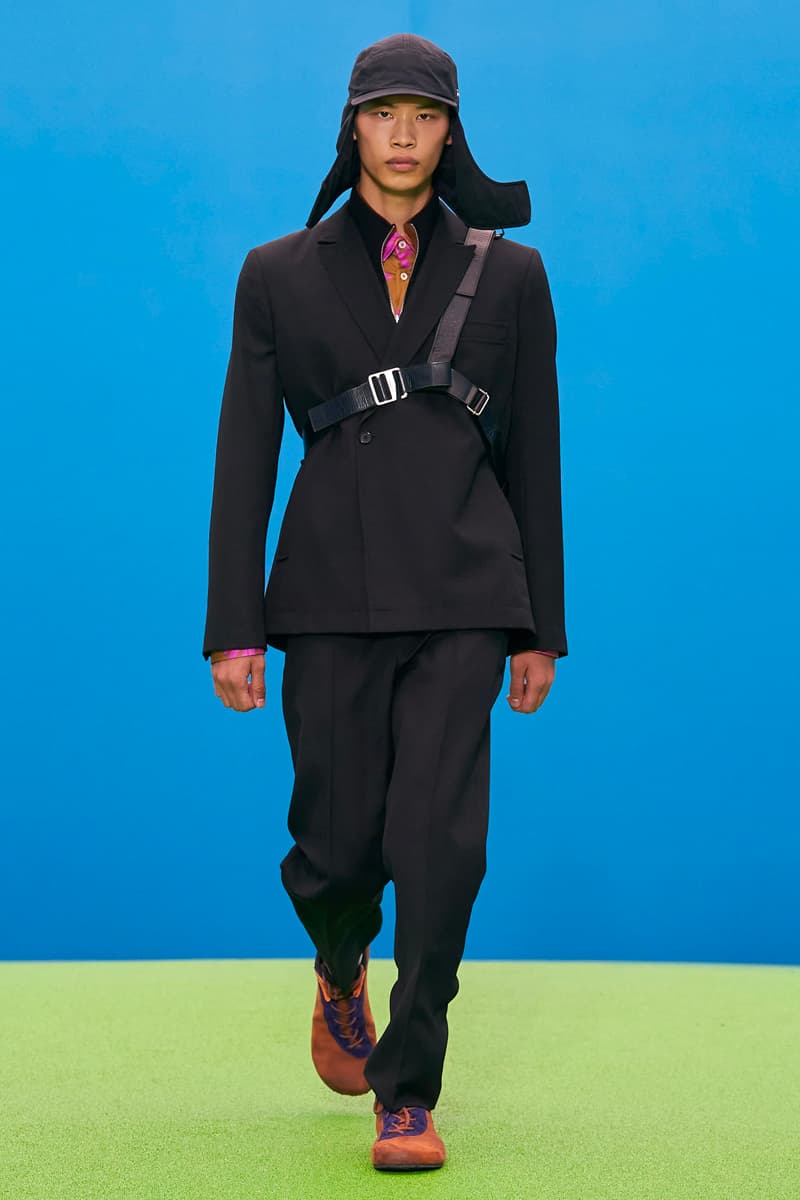 23 of 60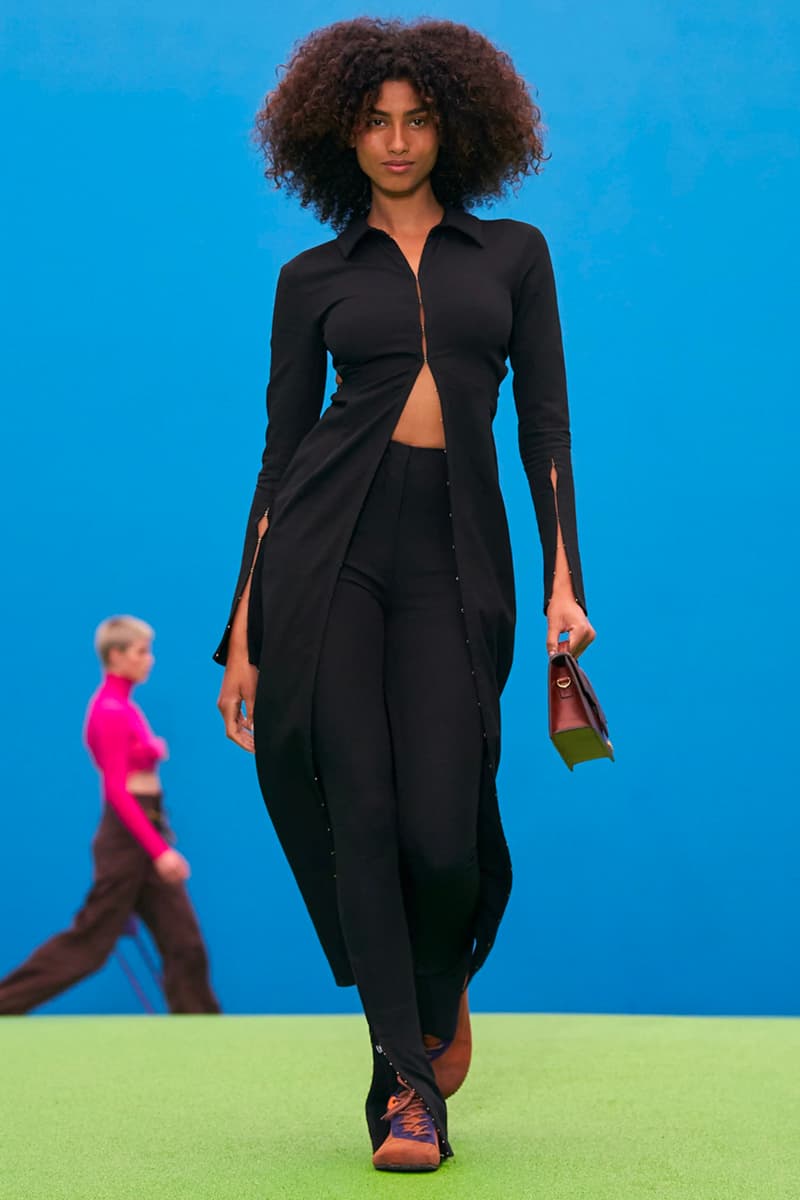 24 of 60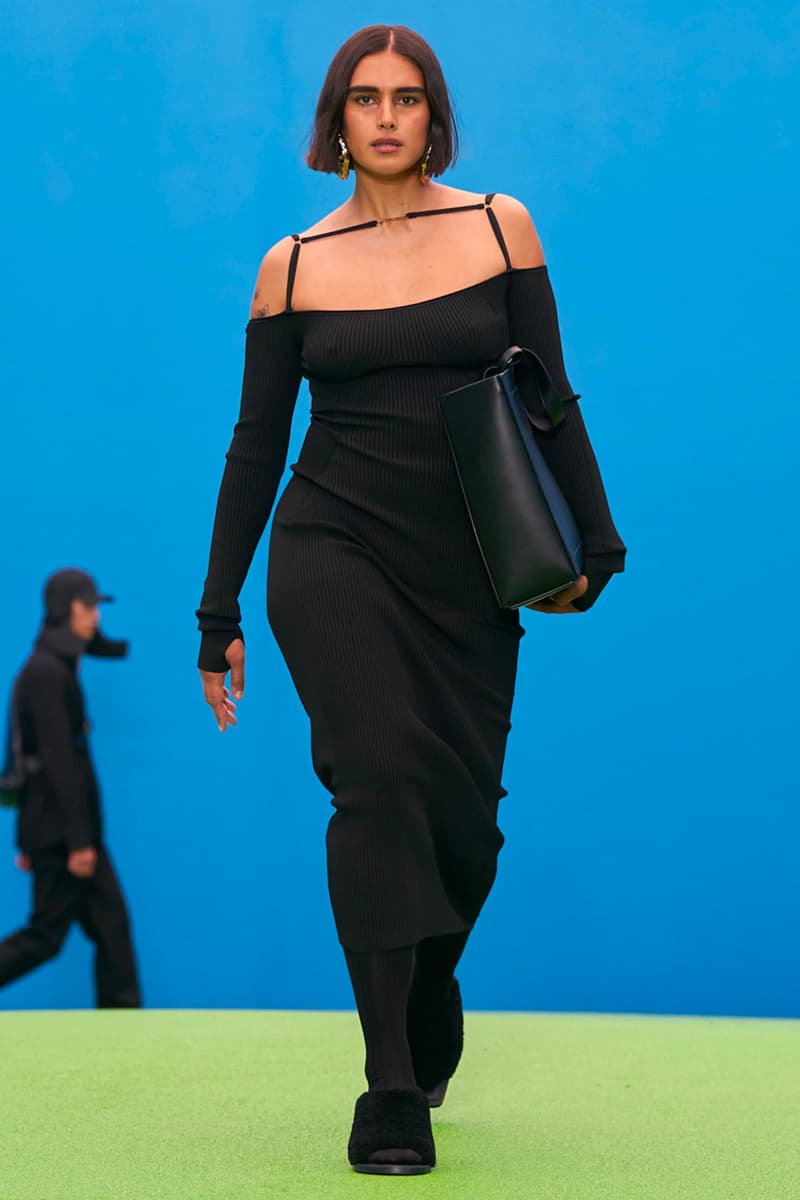 25 of 60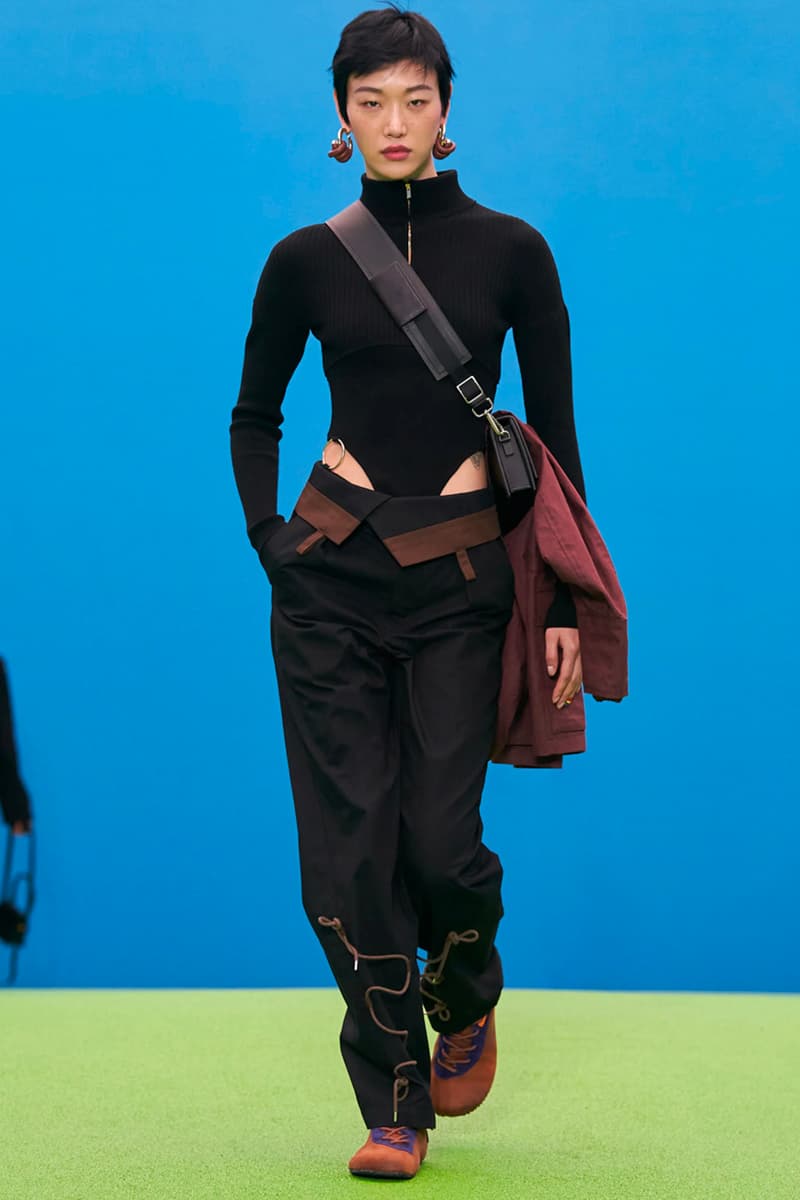 26 of 60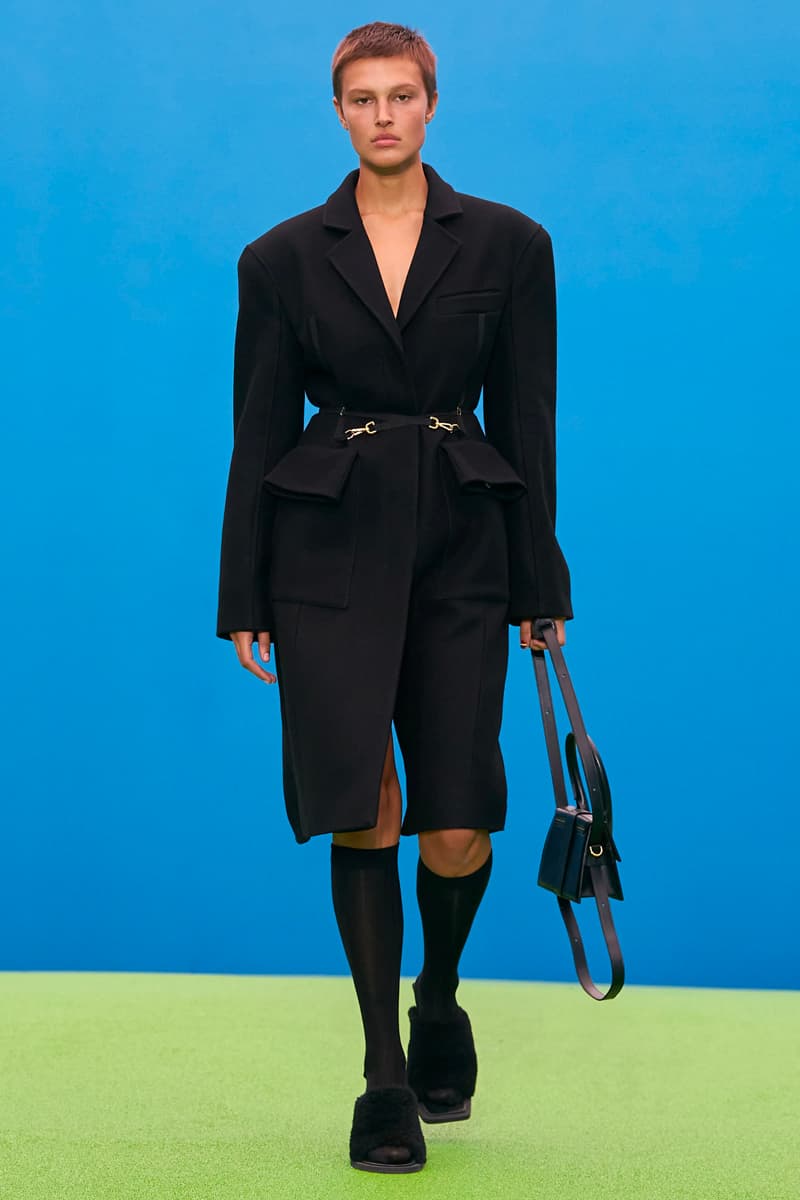 27 of 60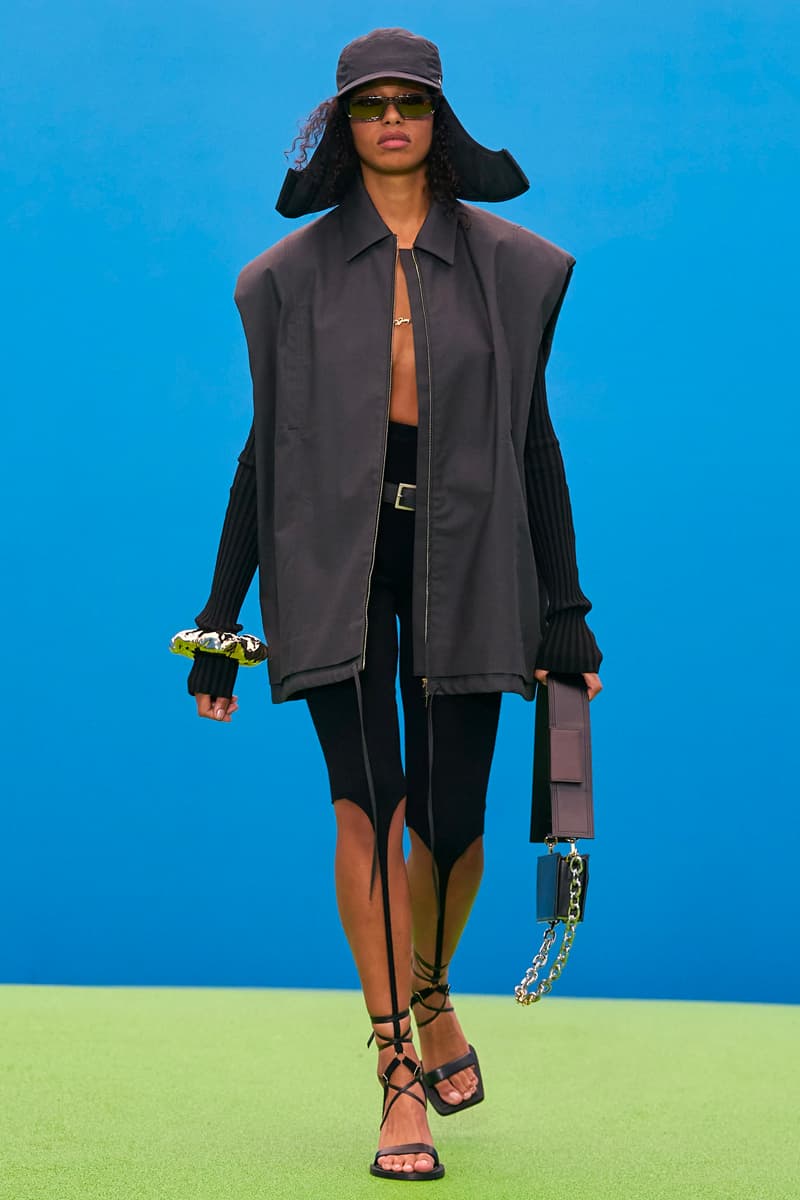 28 of 60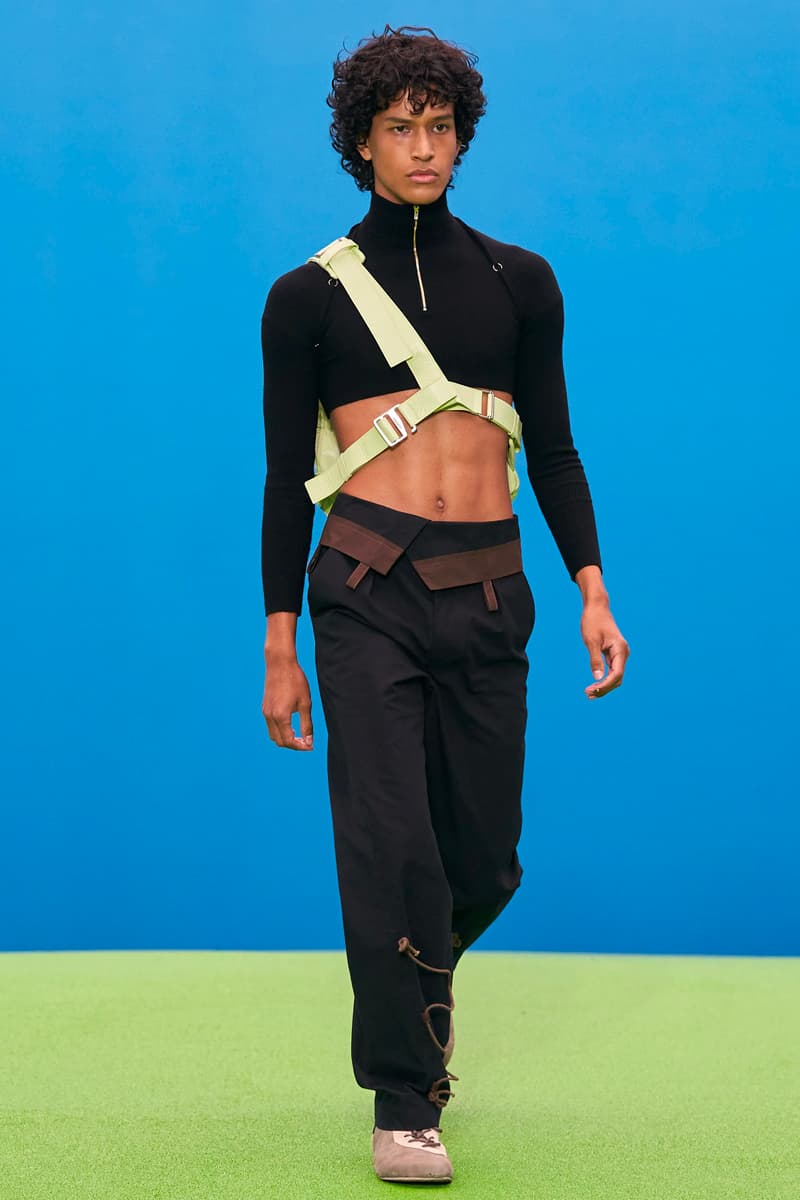 29 of 60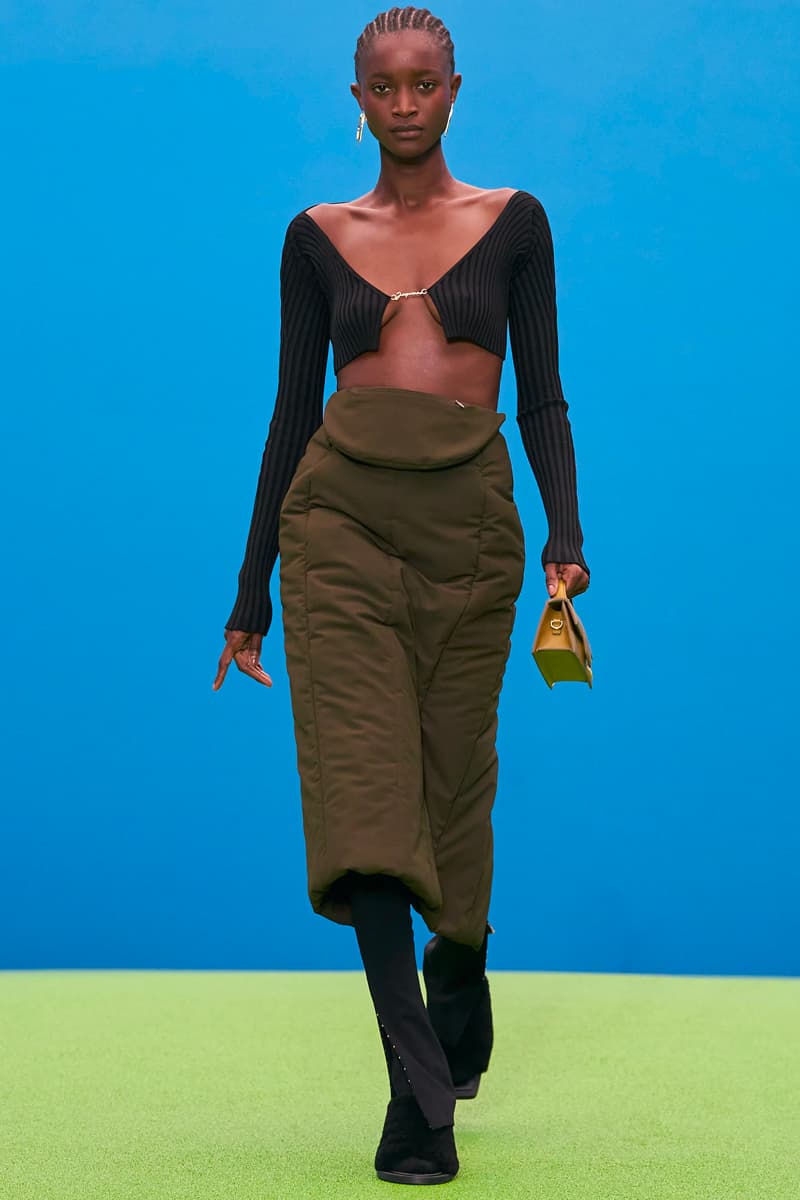 30 of 60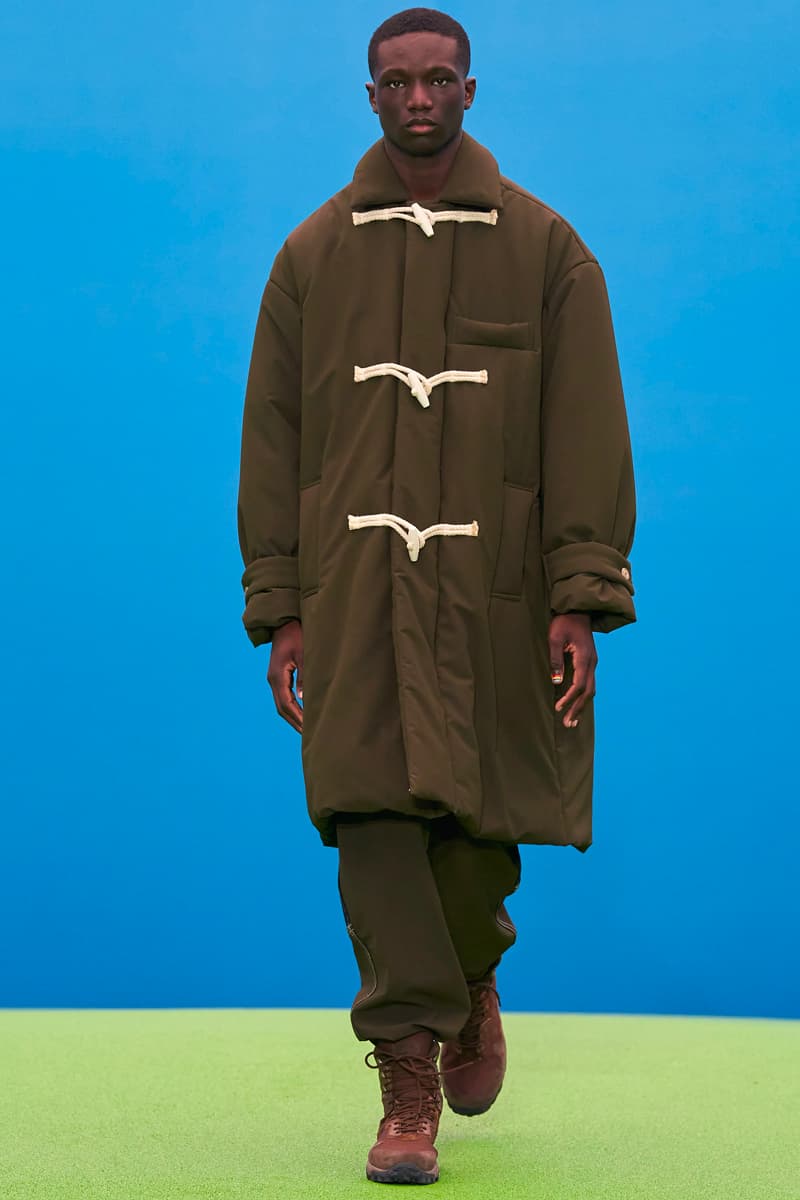 31 of 60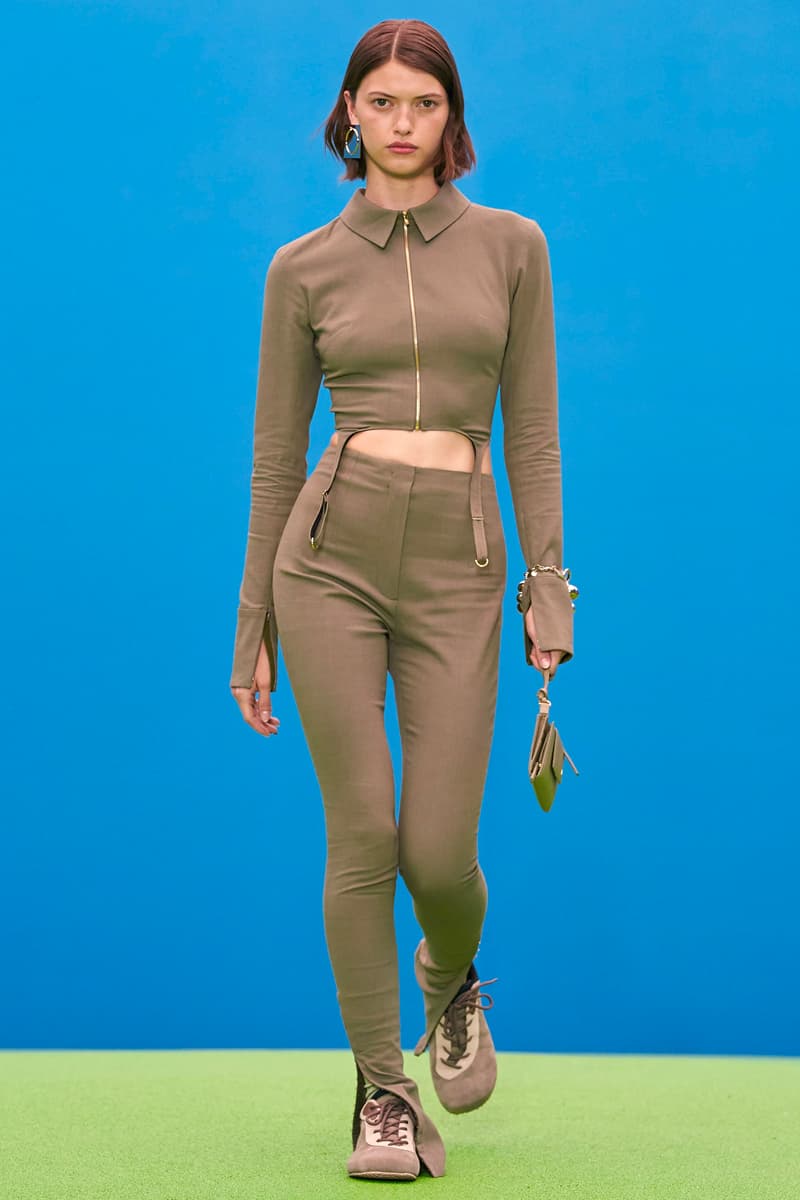 32 of 60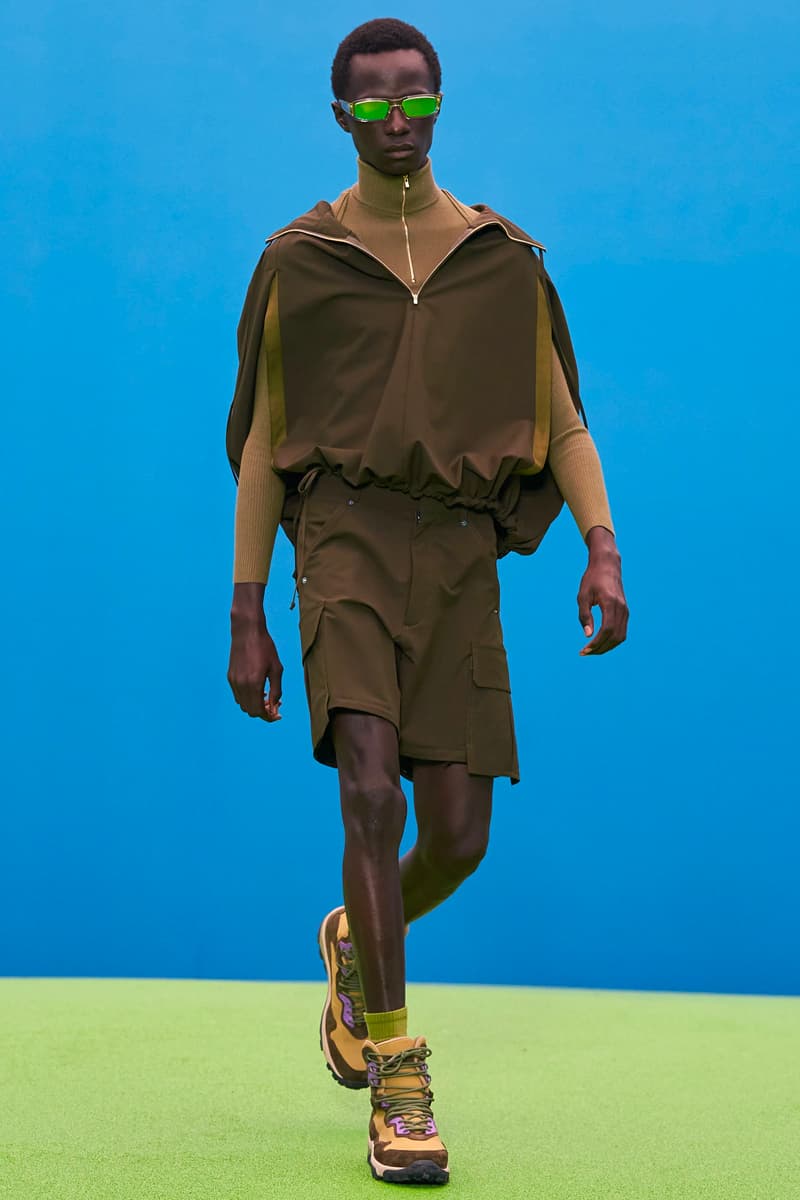 33 of 60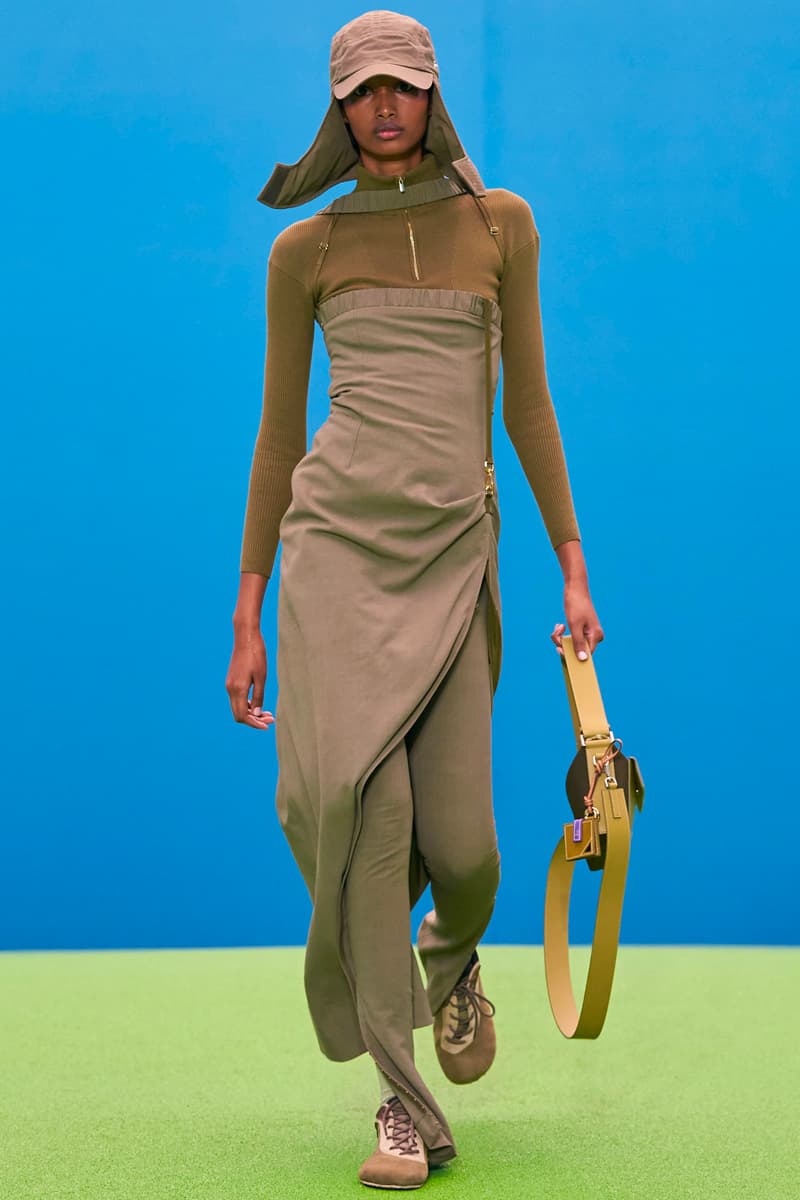 34 of 60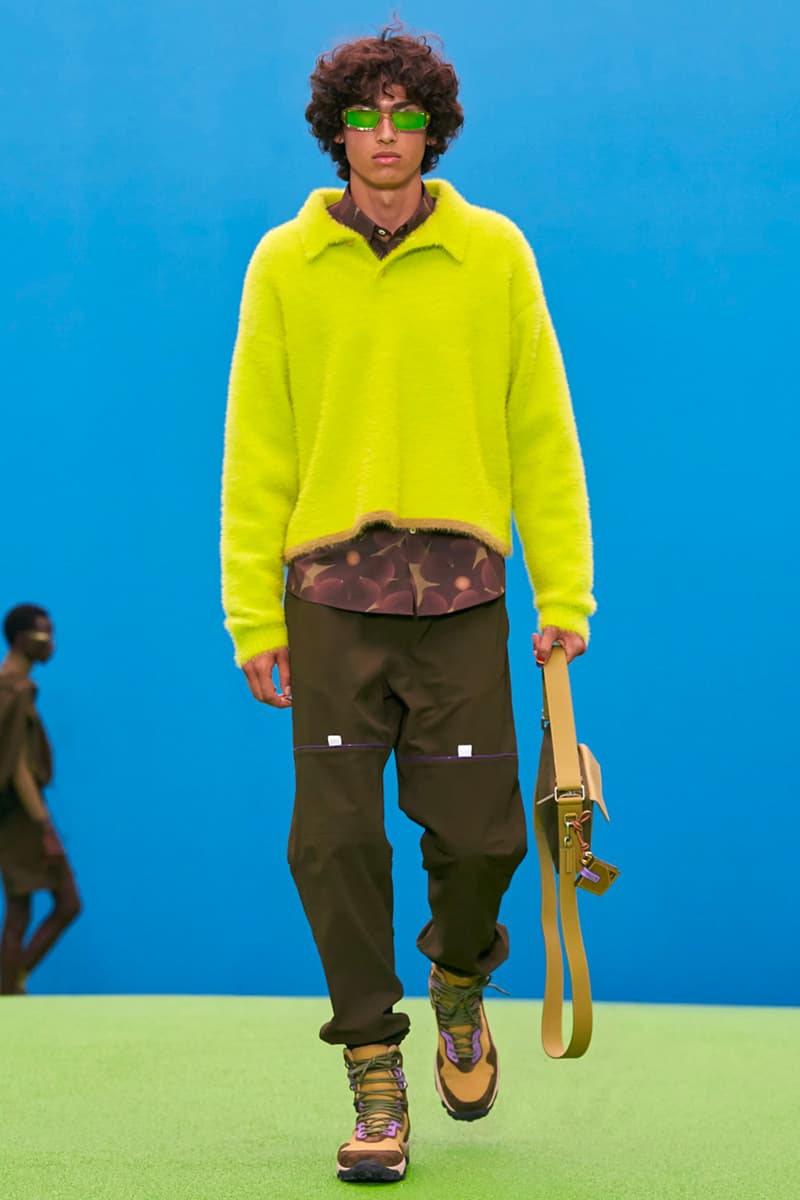 35 of 60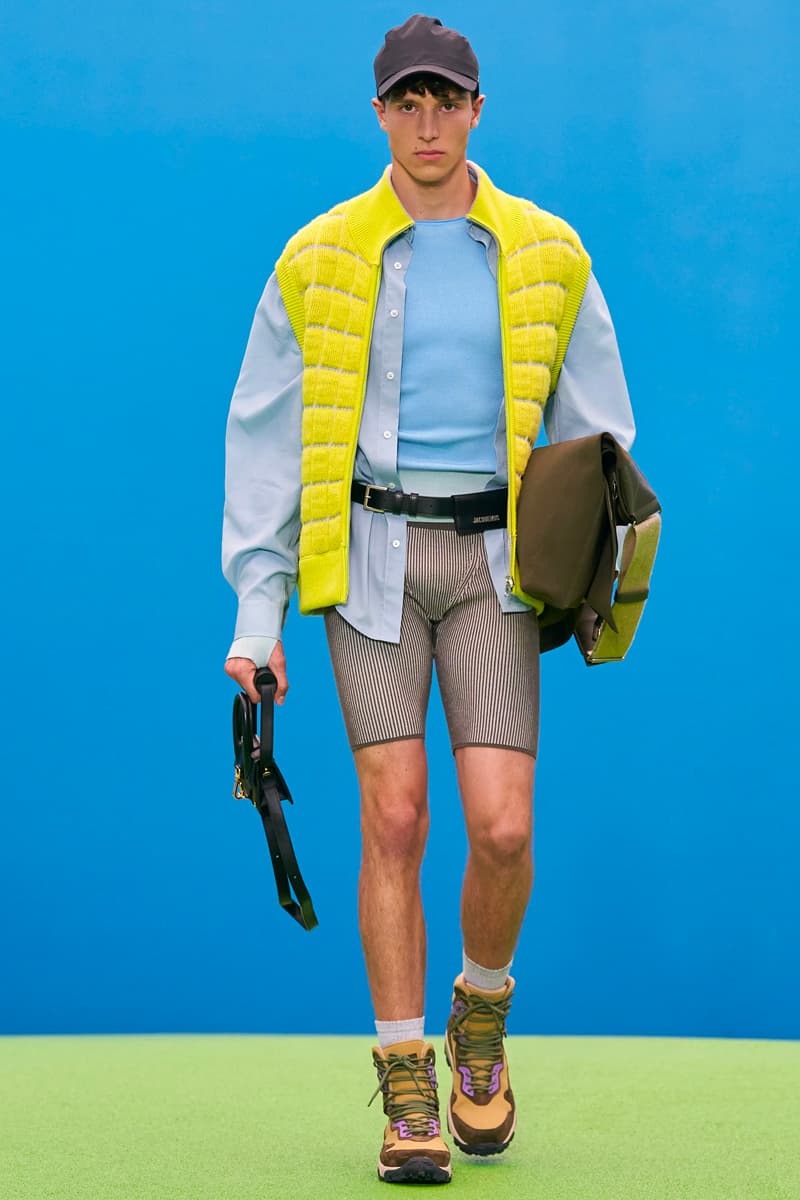 36 of 60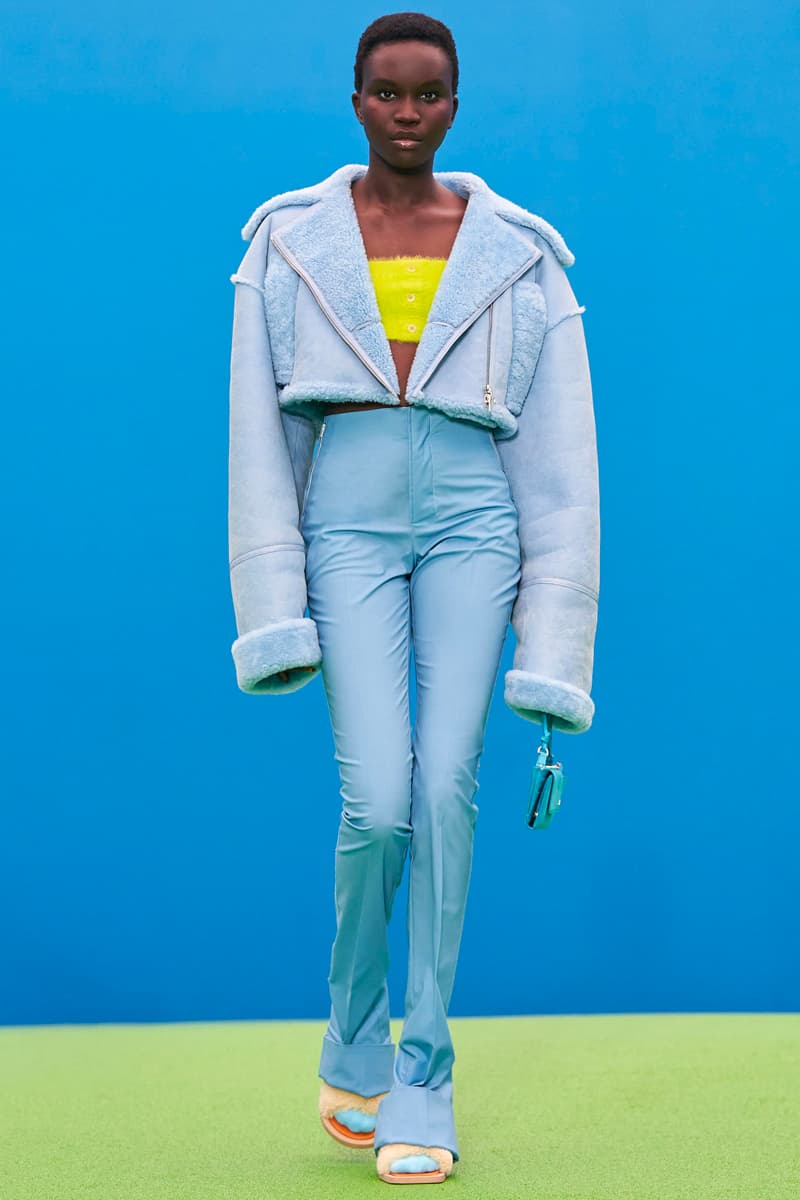 37 of 60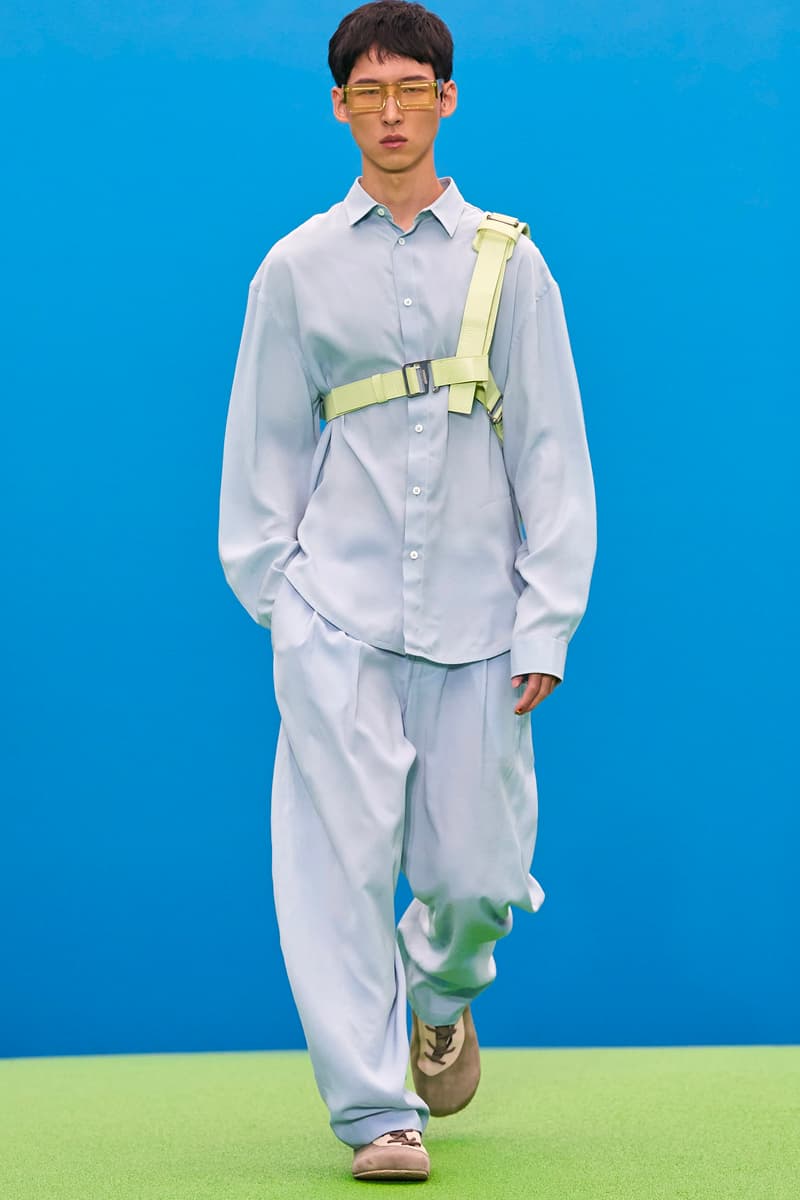 38 of 60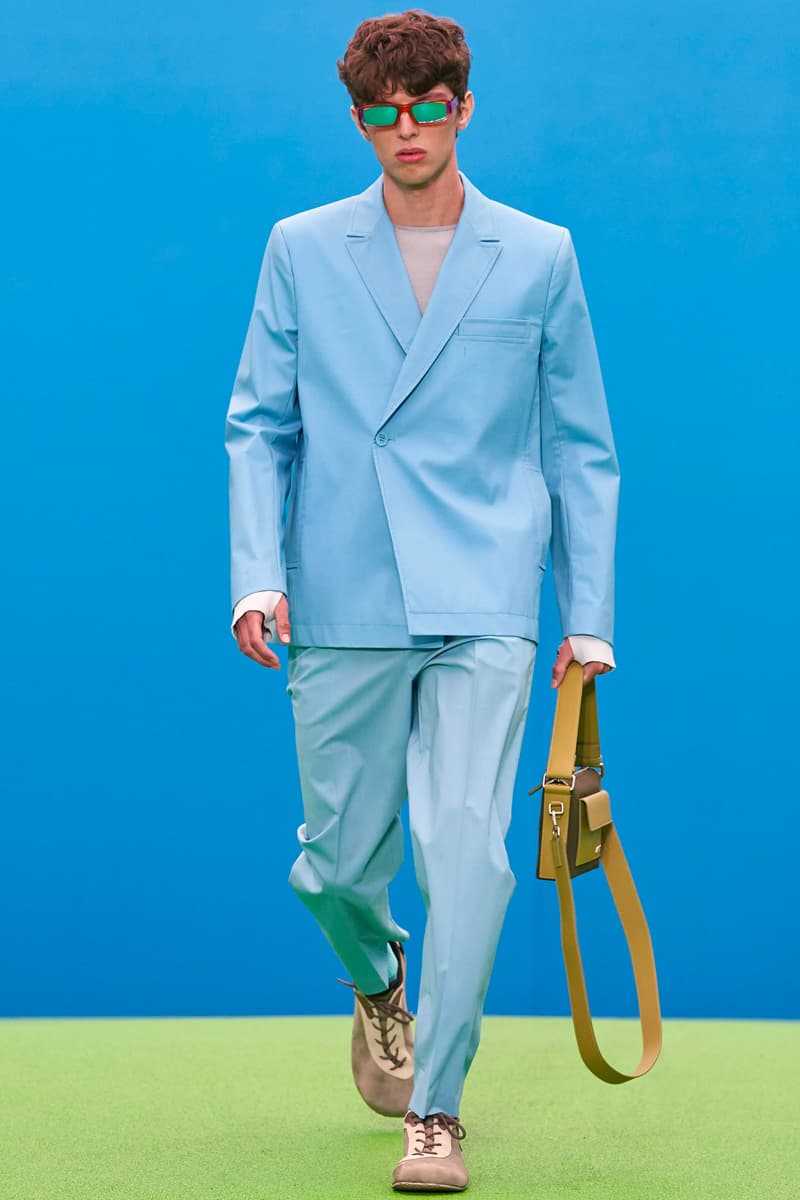 39 of 60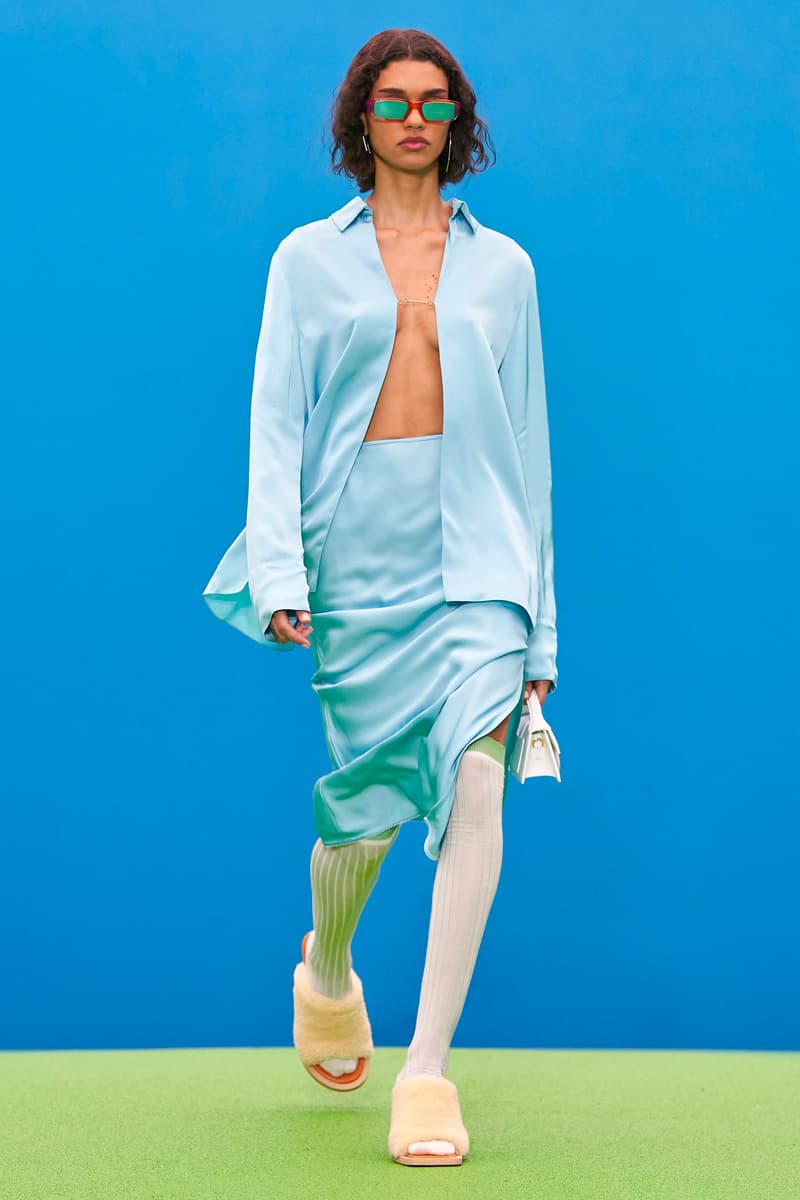 40 of 60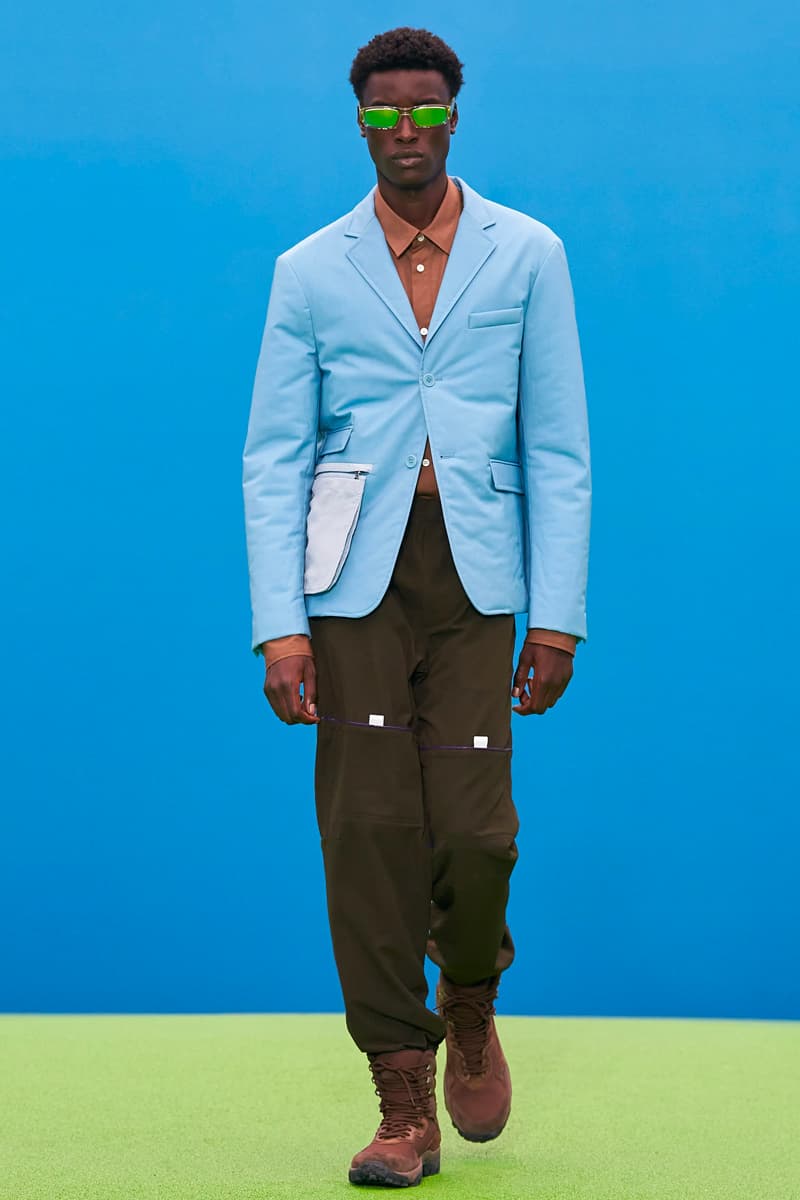 41 of 60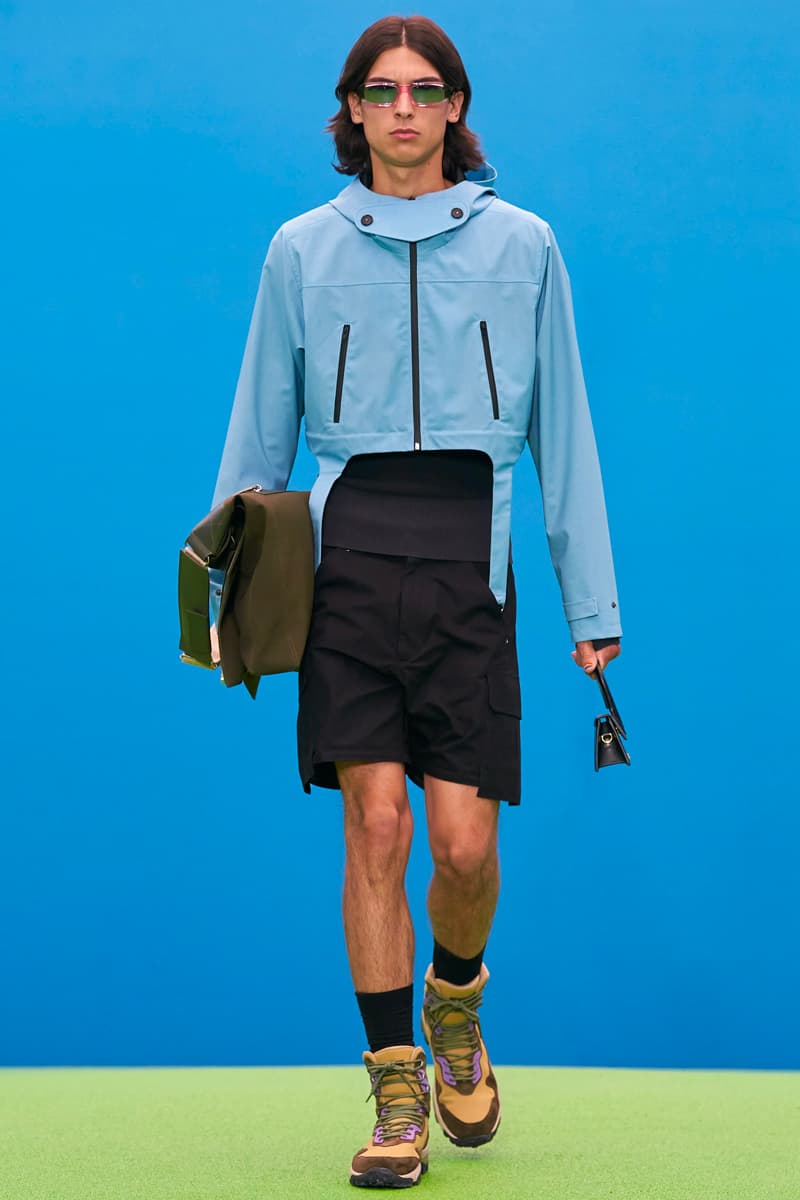 42 of 60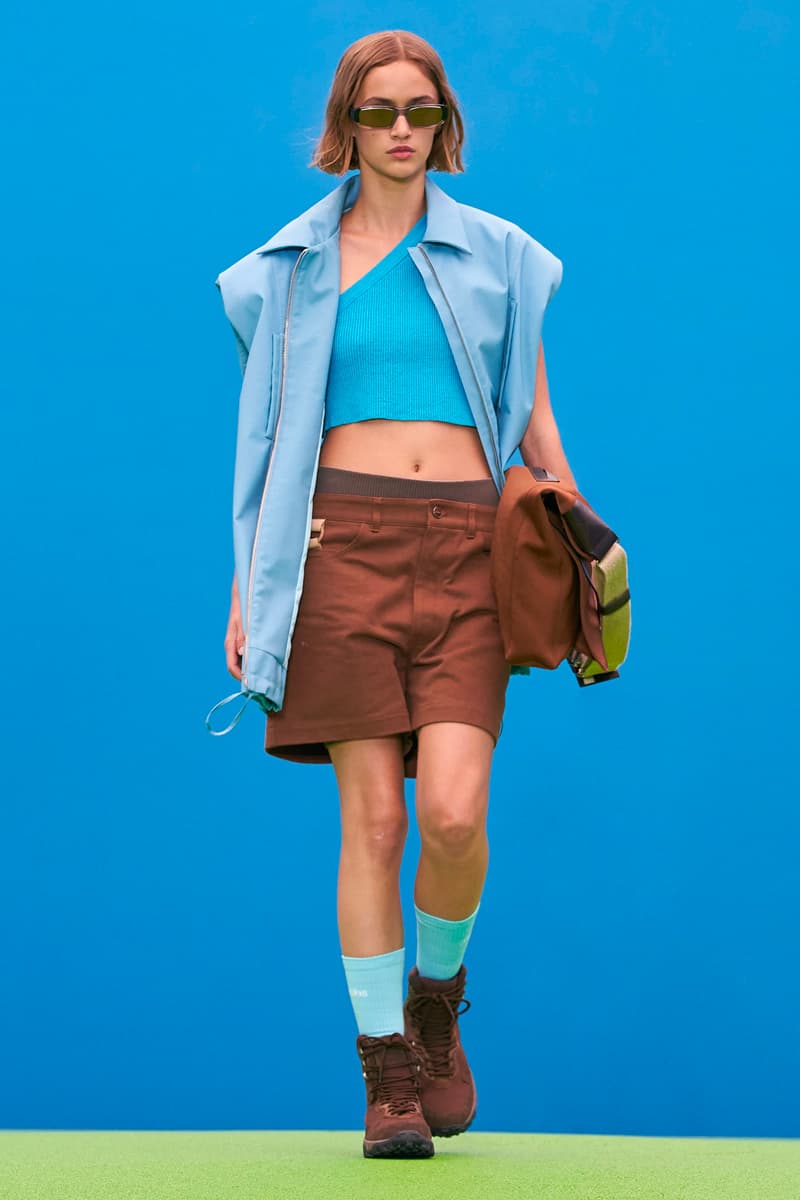 43 of 60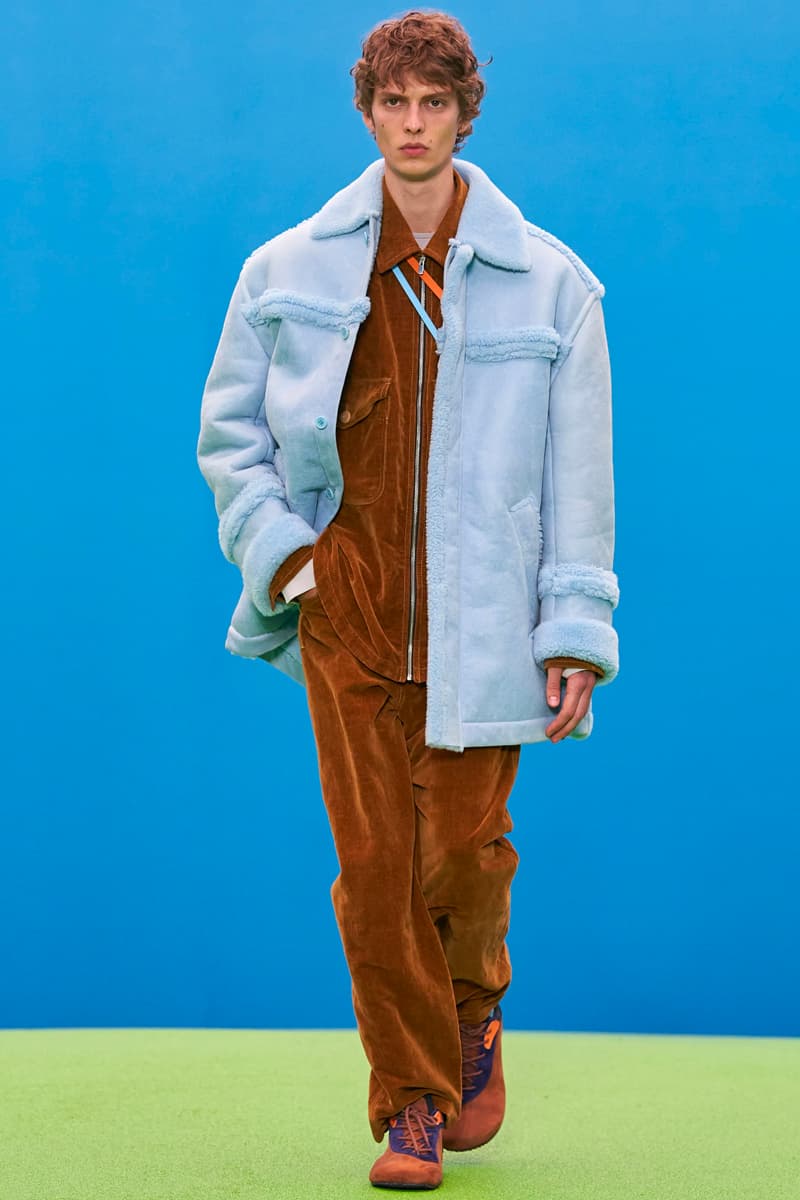 44 of 60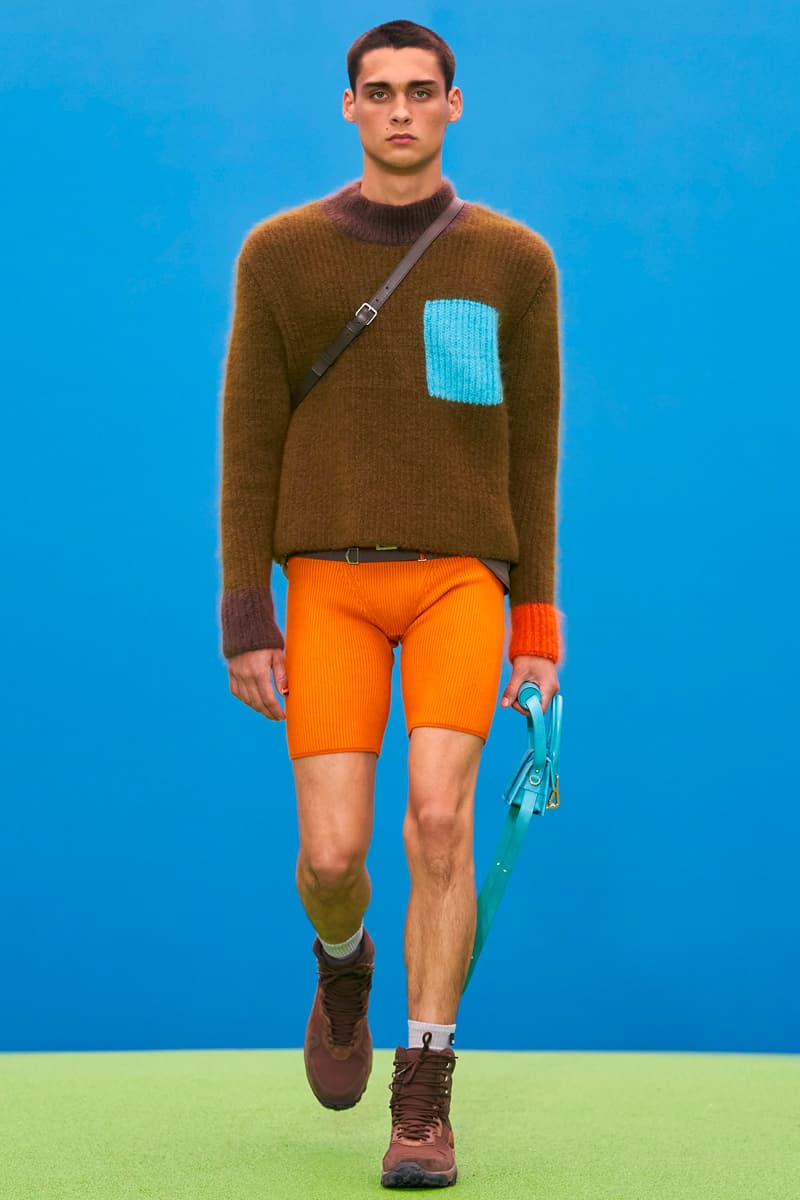 45 of 60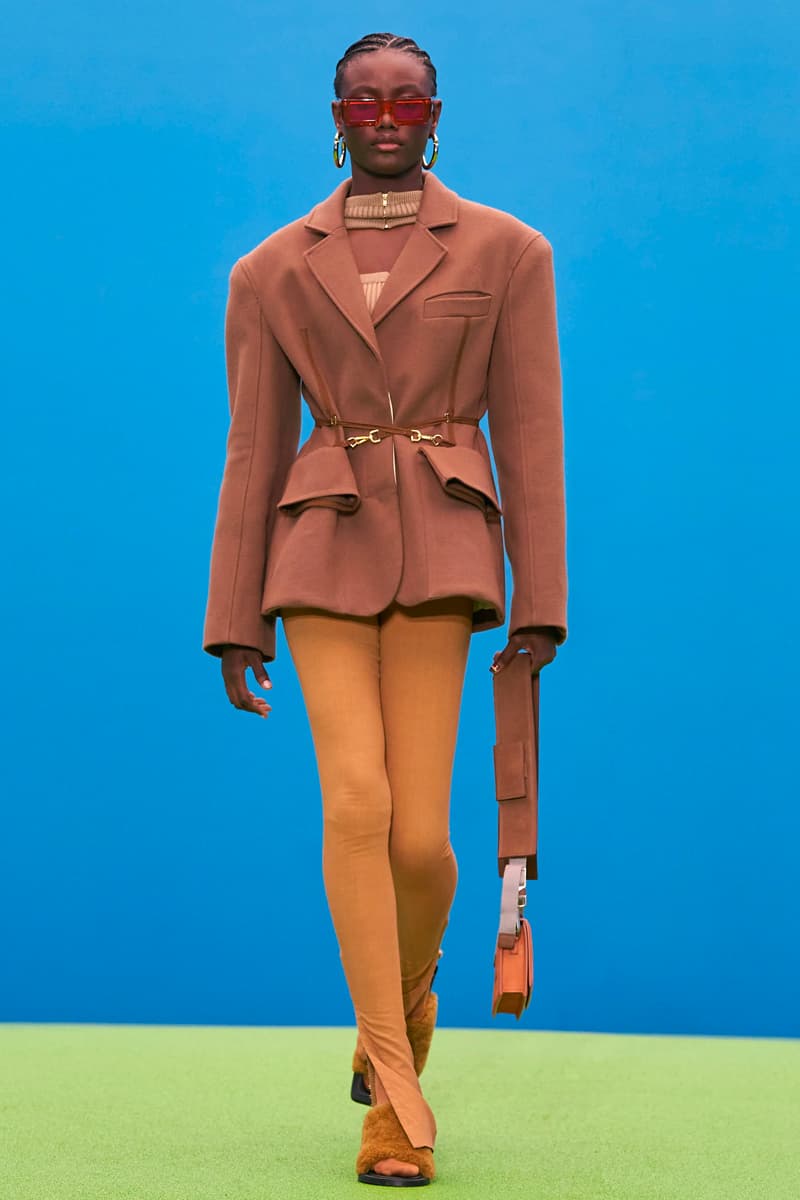 46 of 60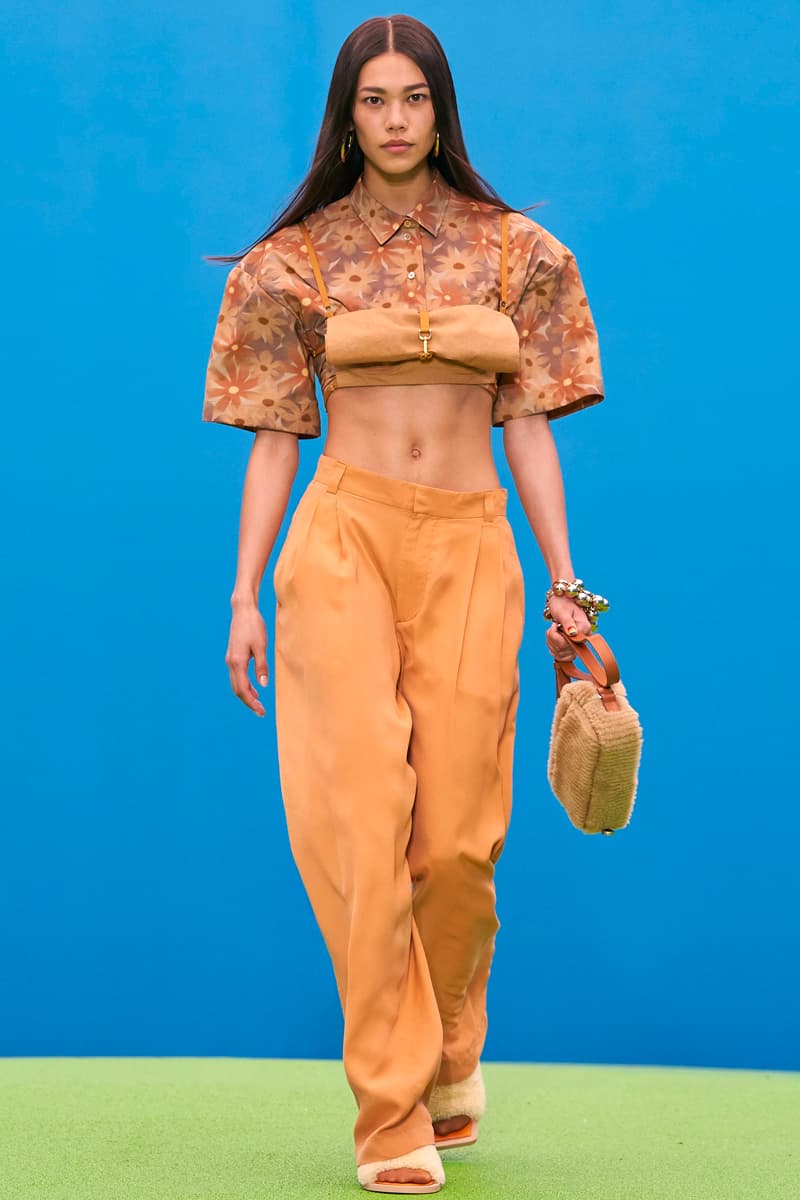 47 of 60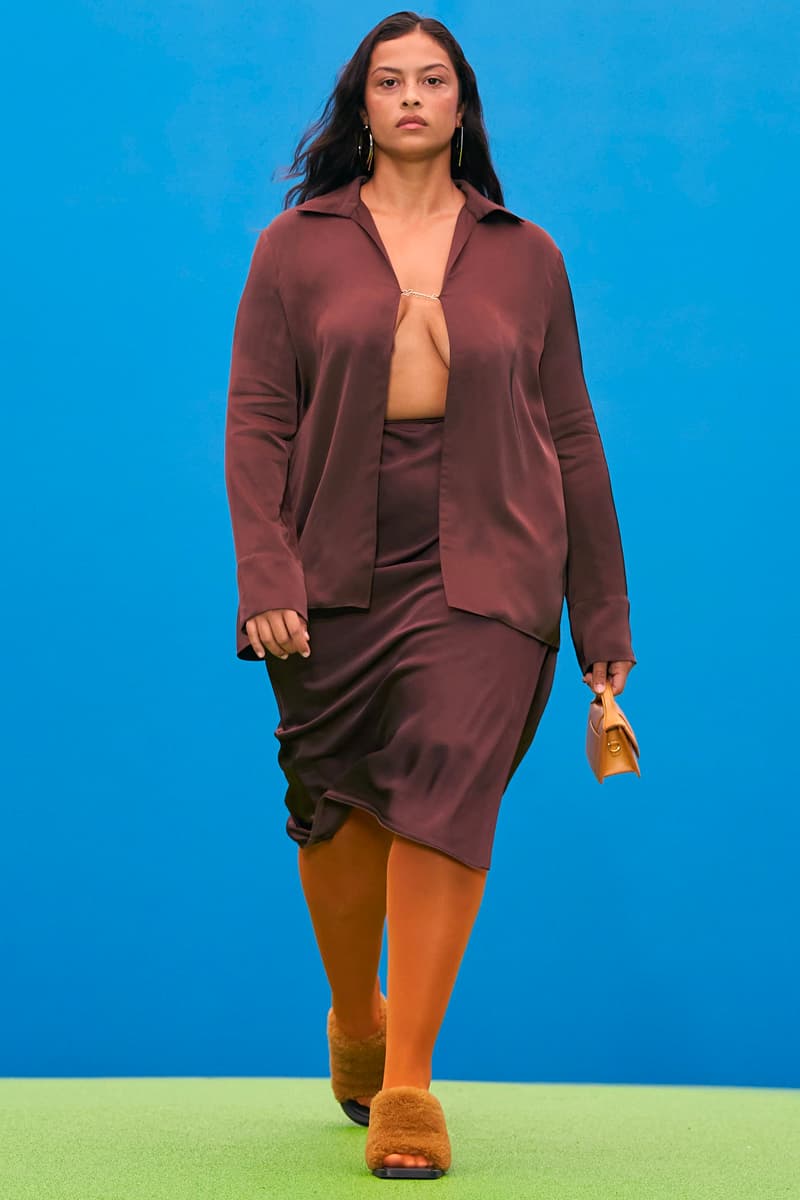 48 of 60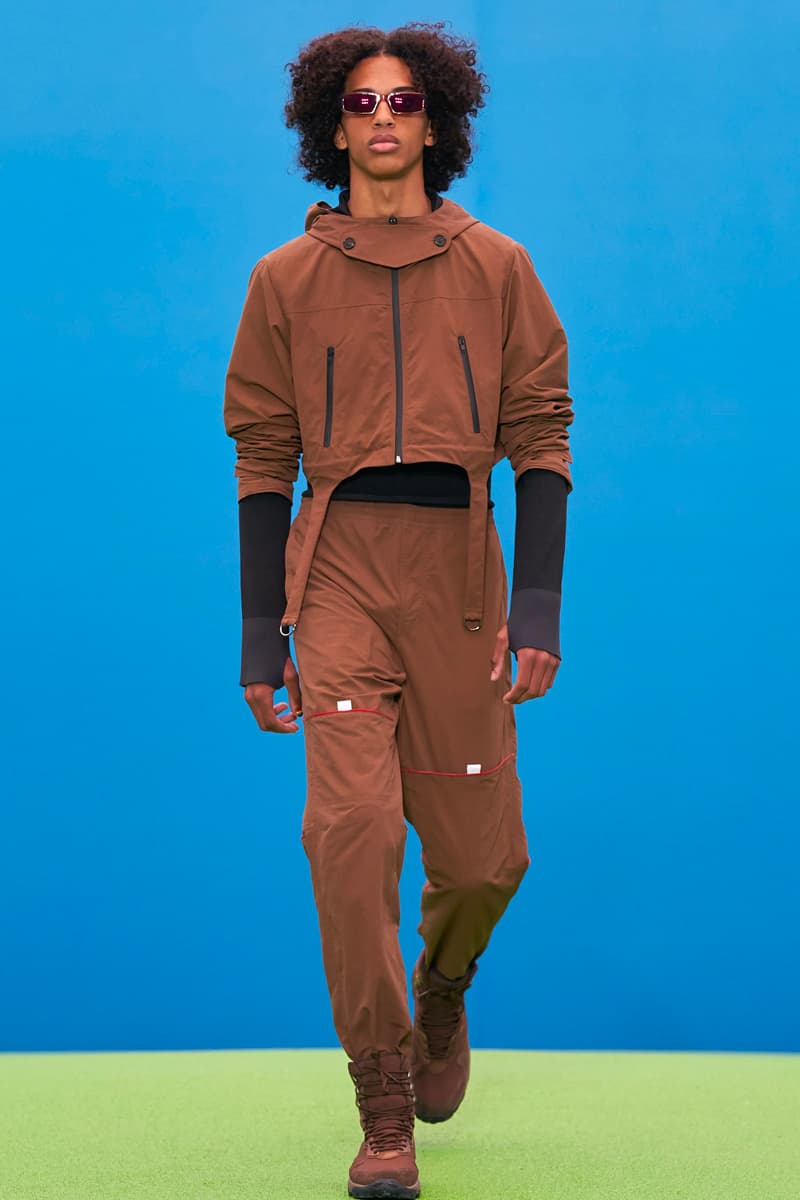 49 of 60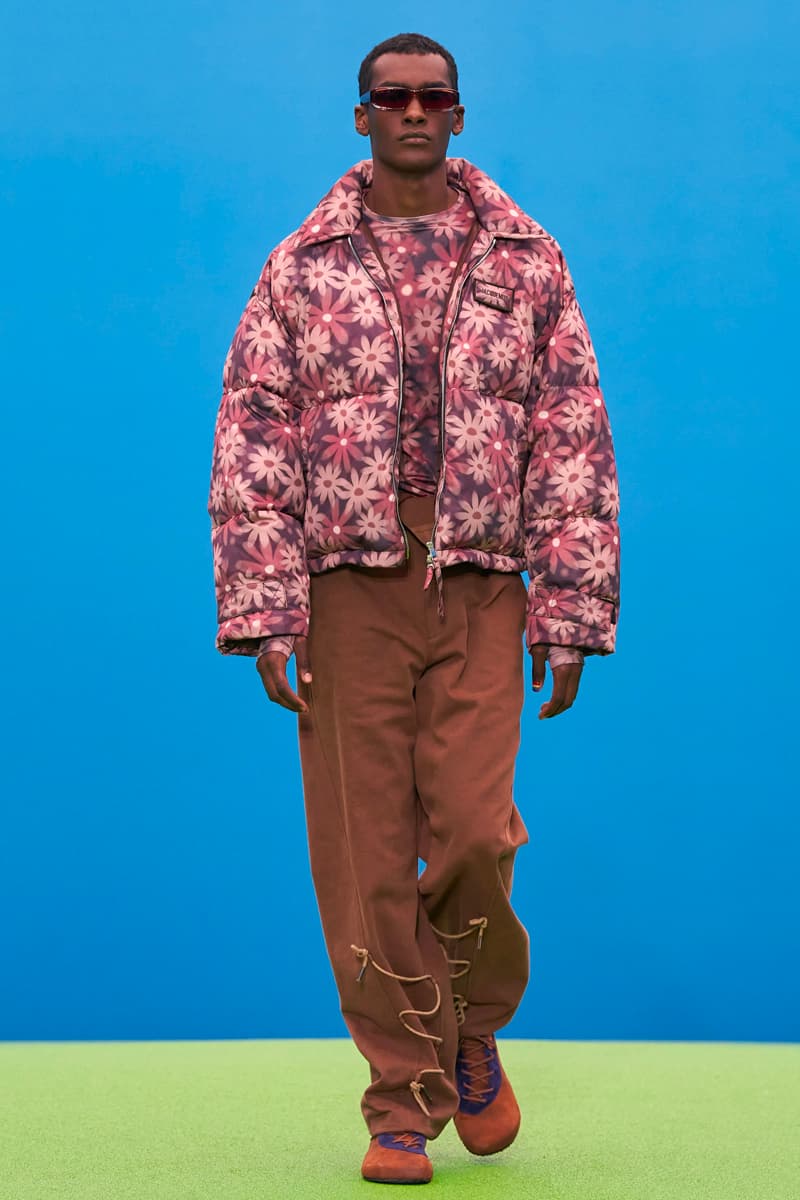 50 of 60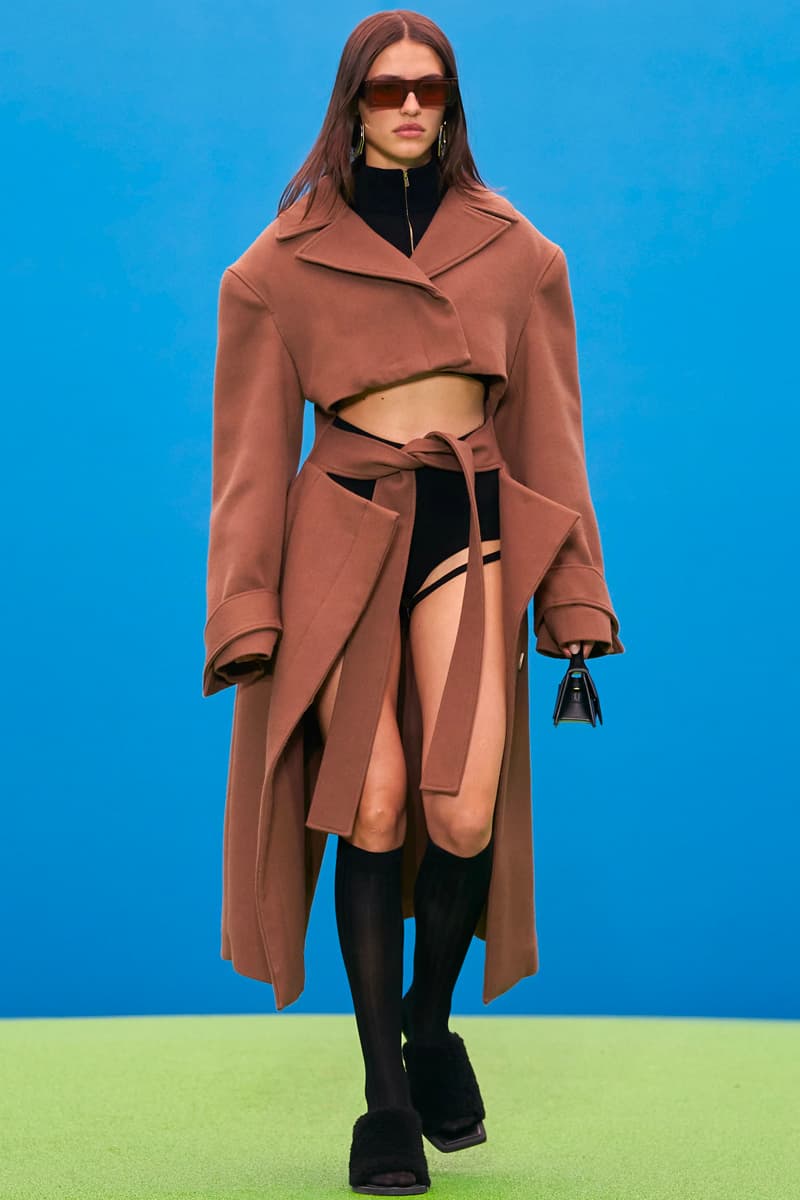 51 of 60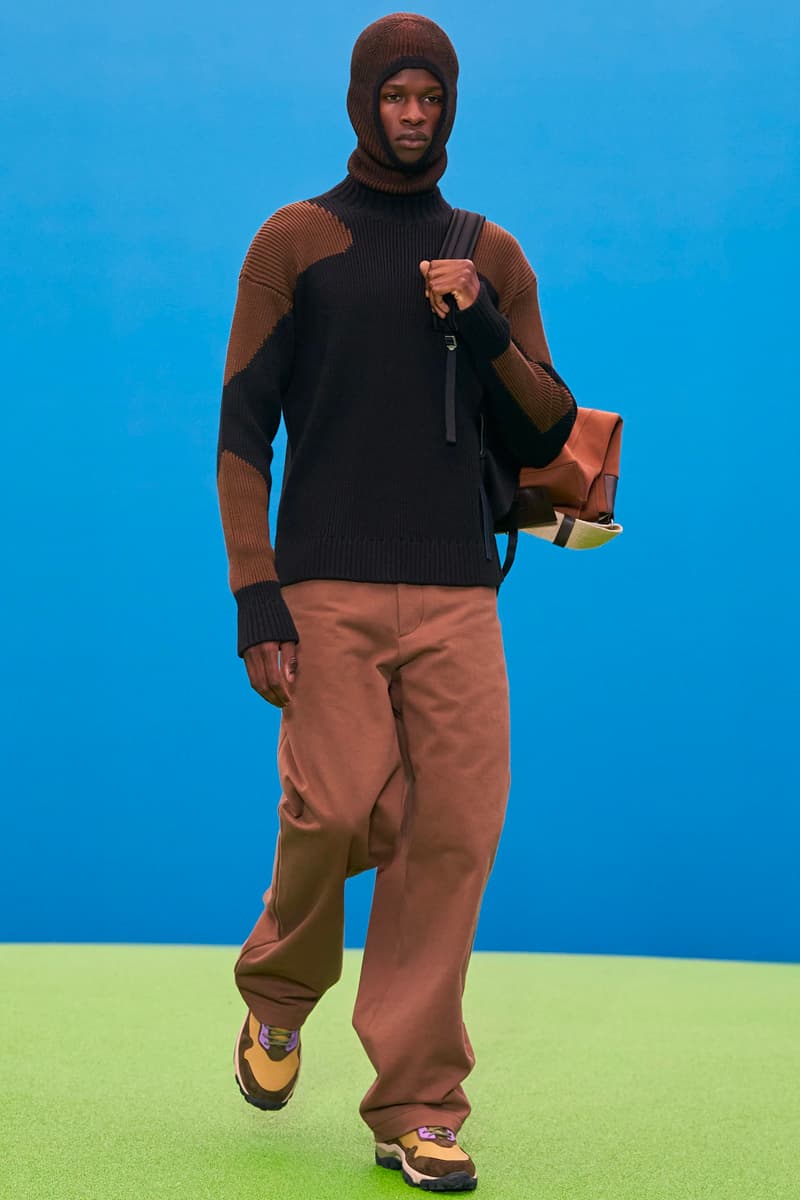 52 of 60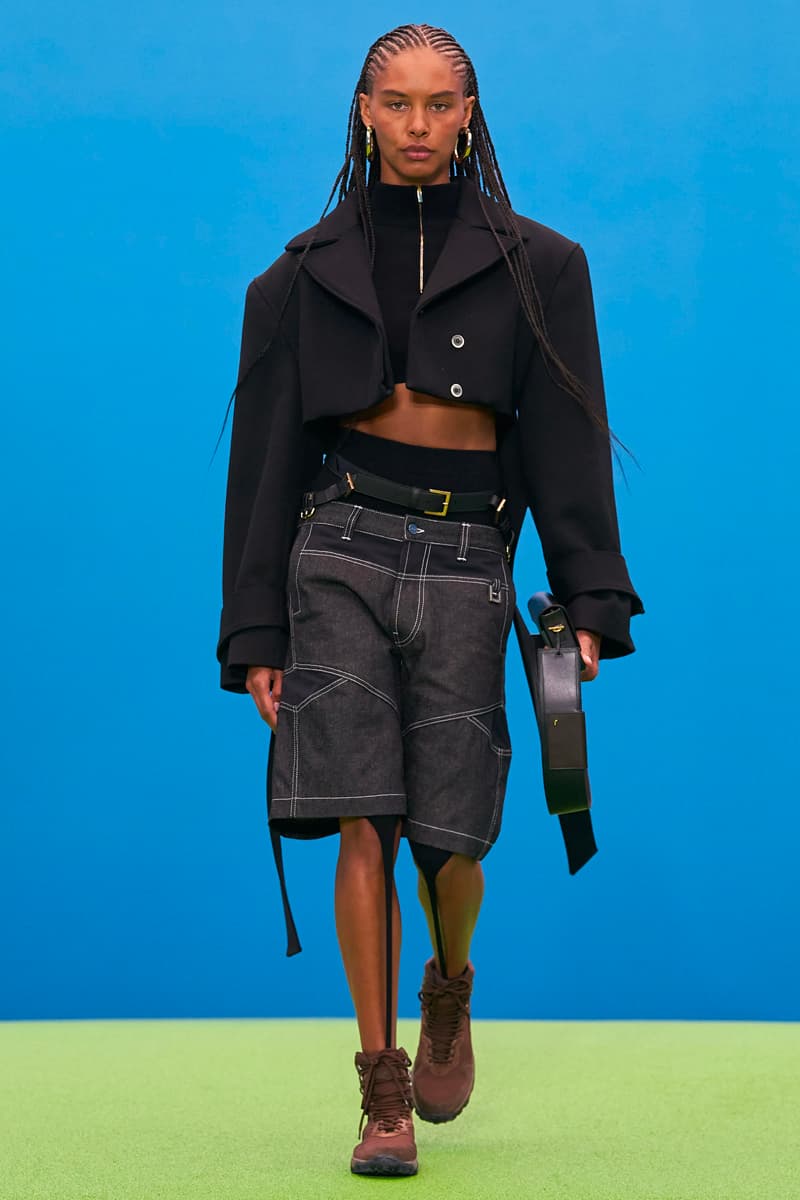 53 of 60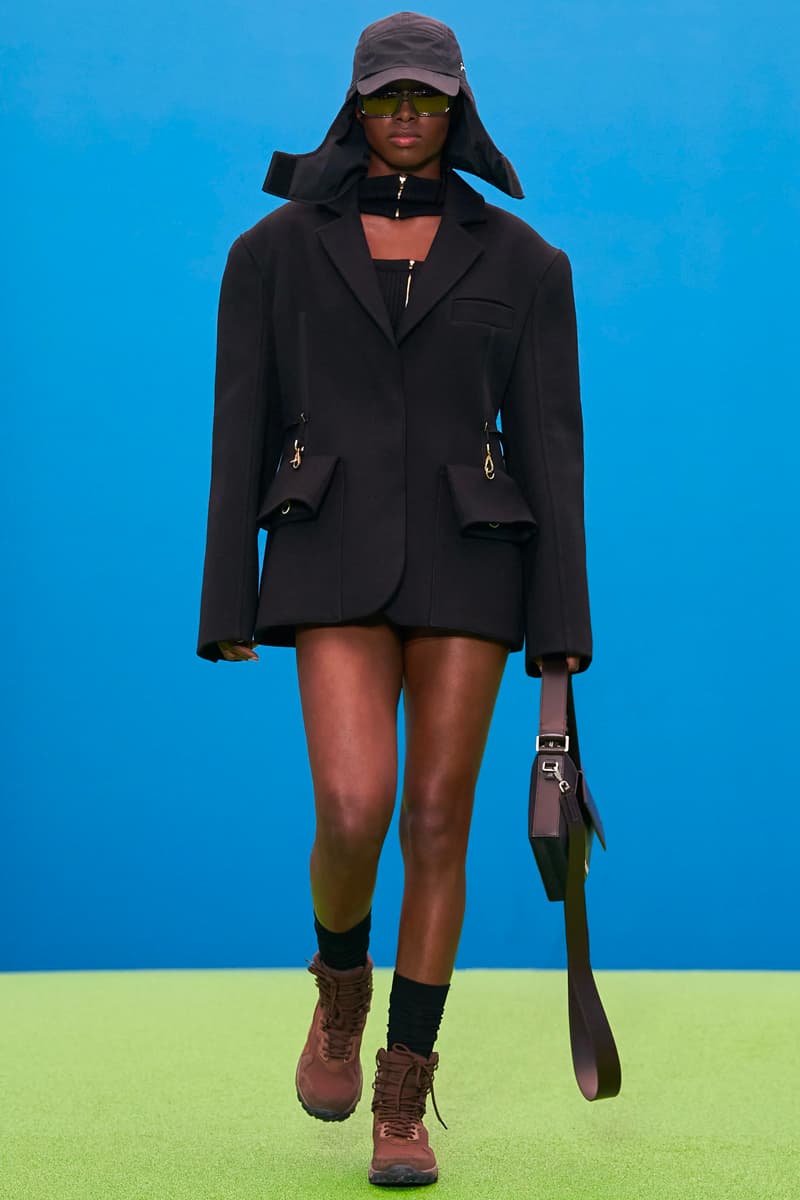 54 of 60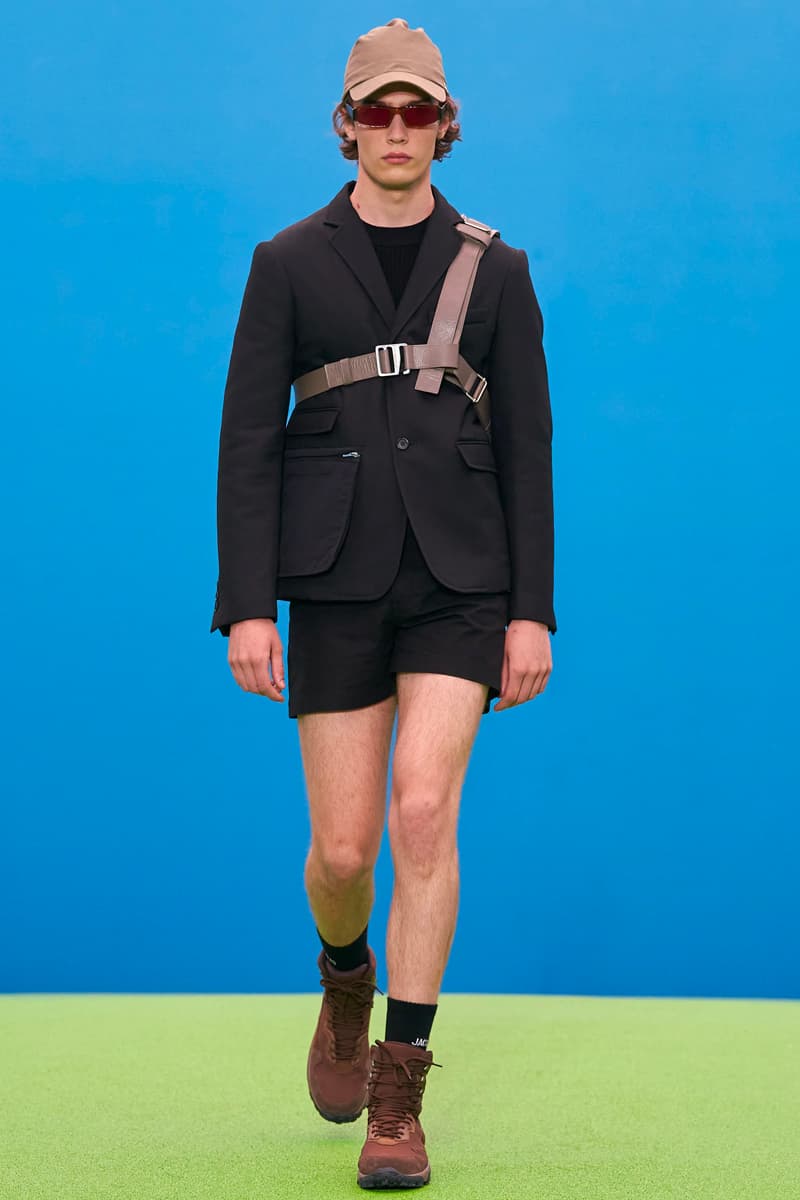 55 of 60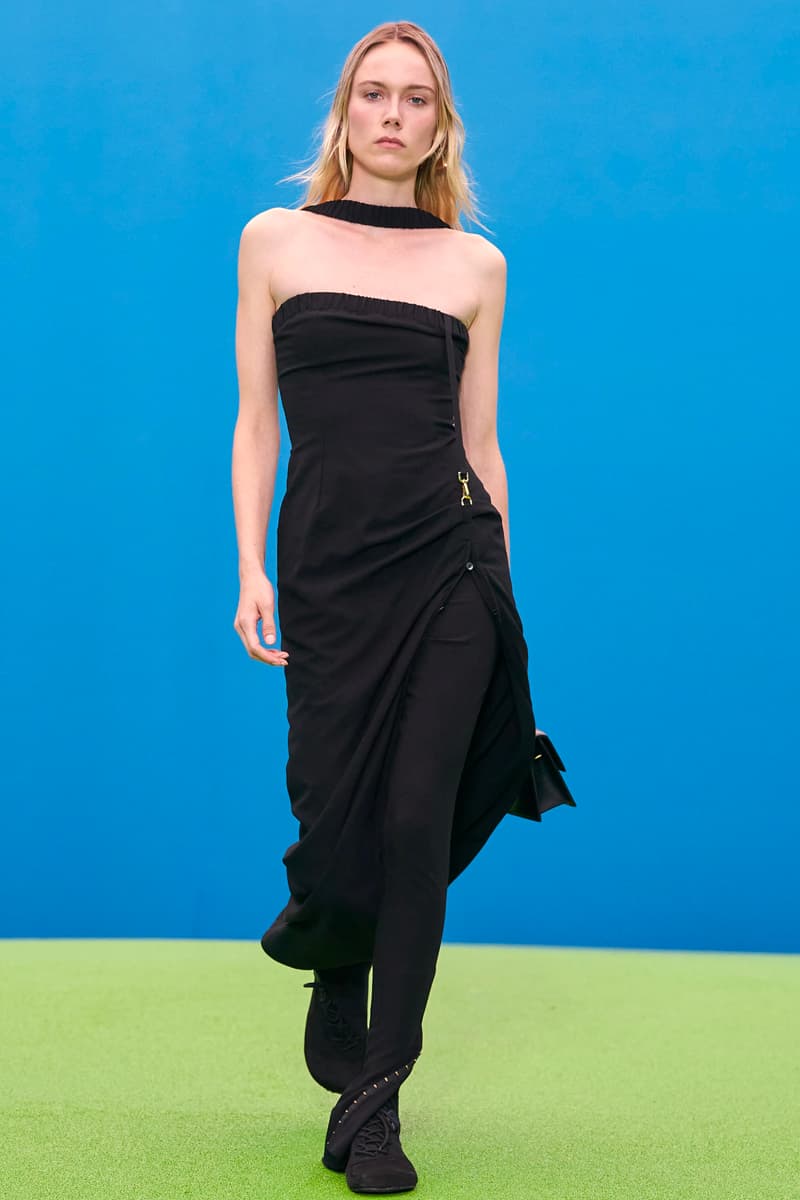 56 of 60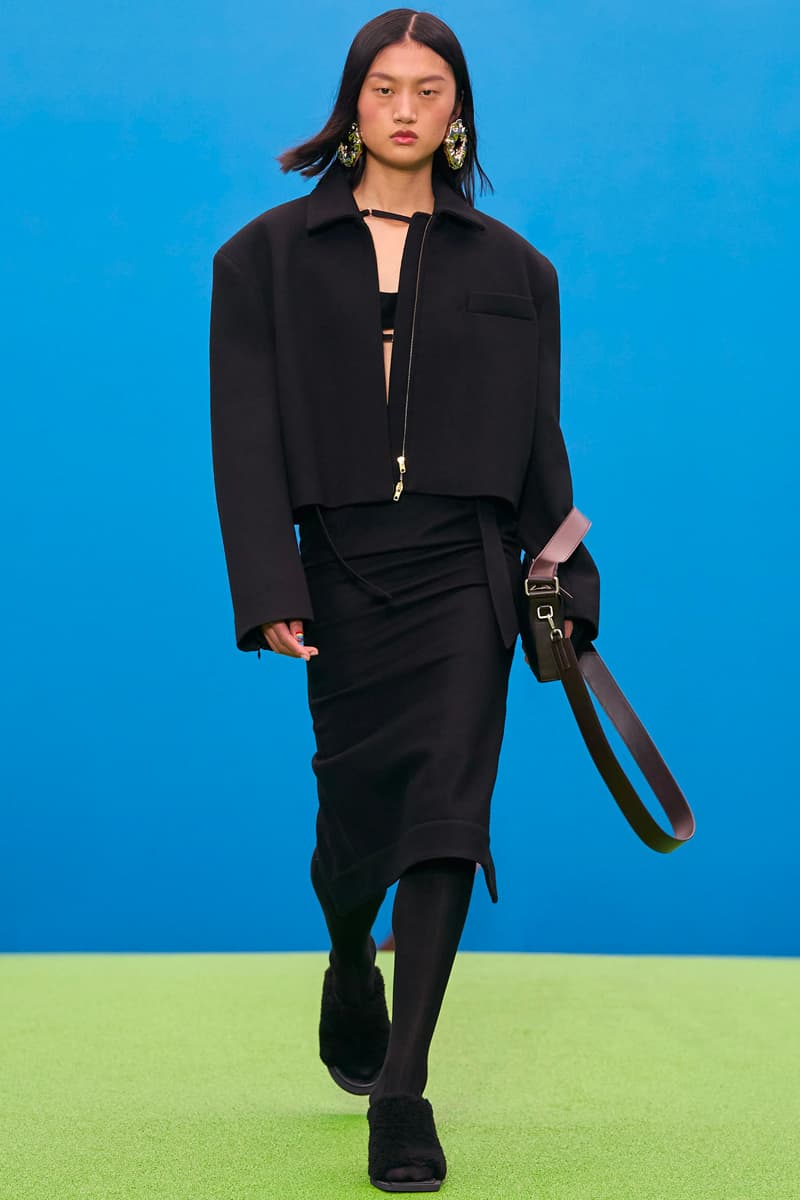 57 of 60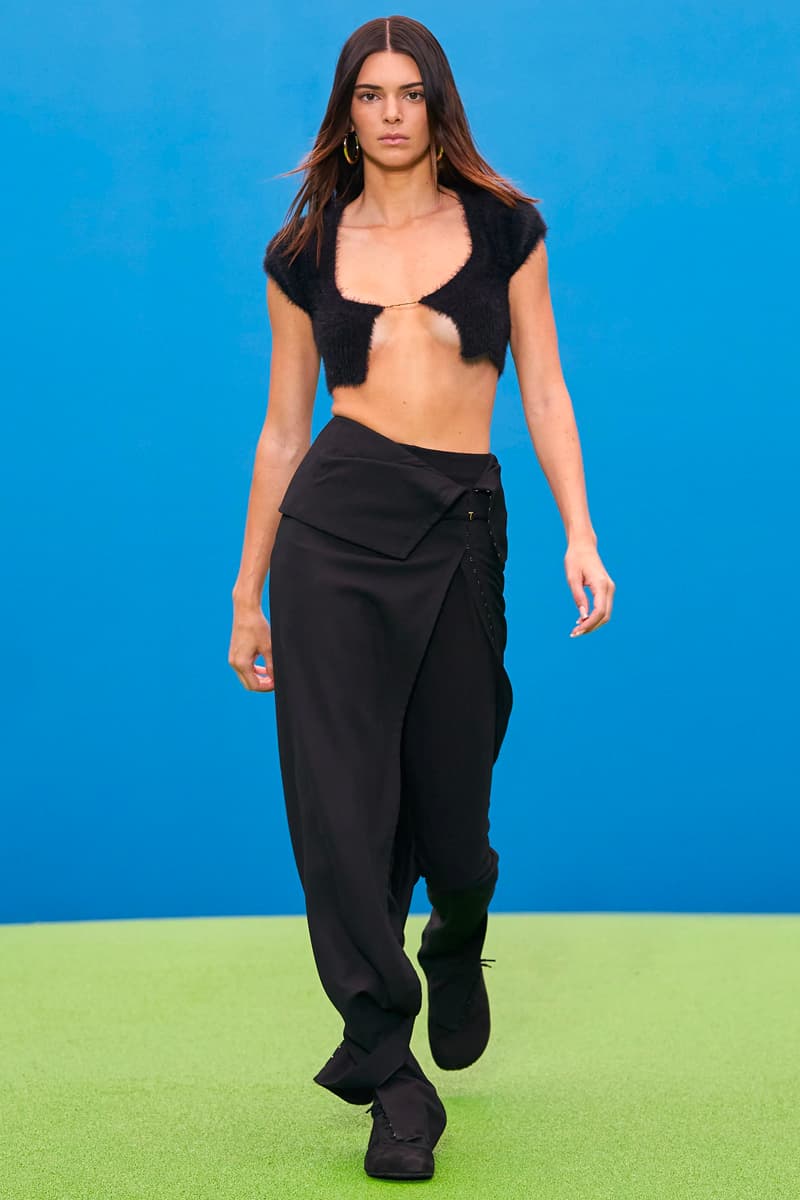 58 of 60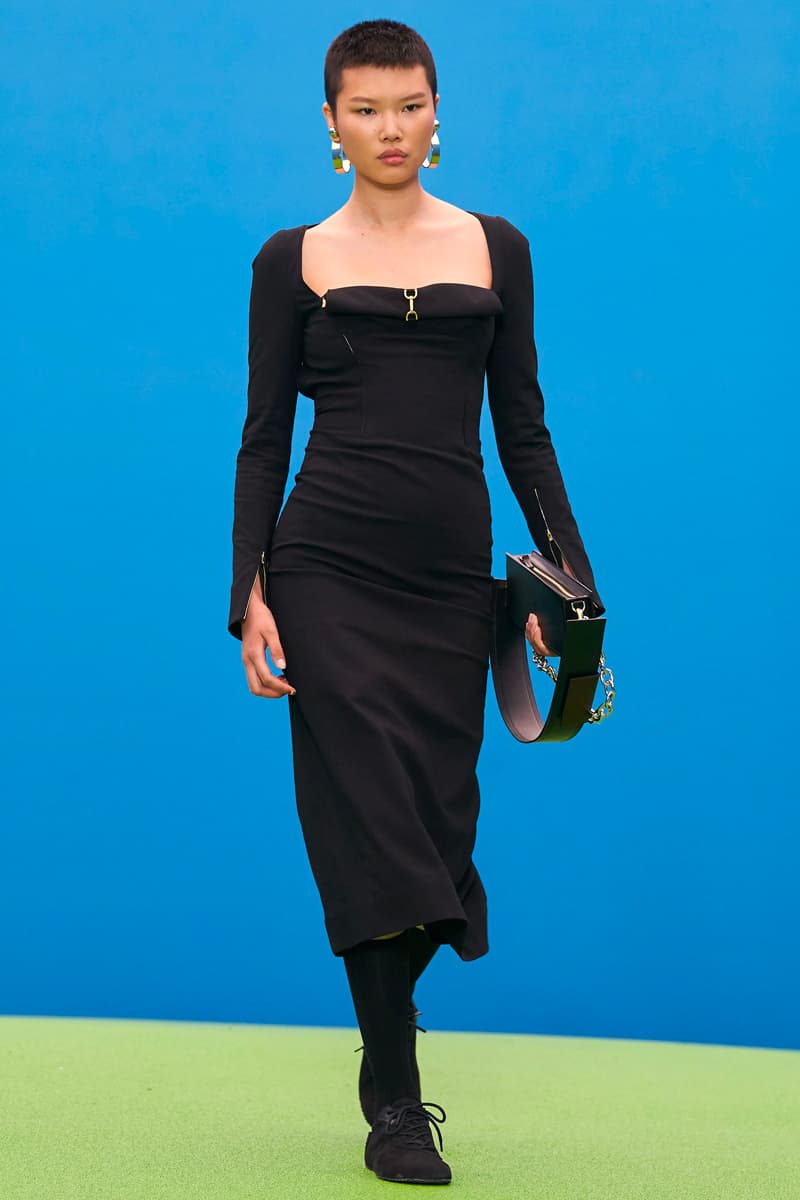 59 of 60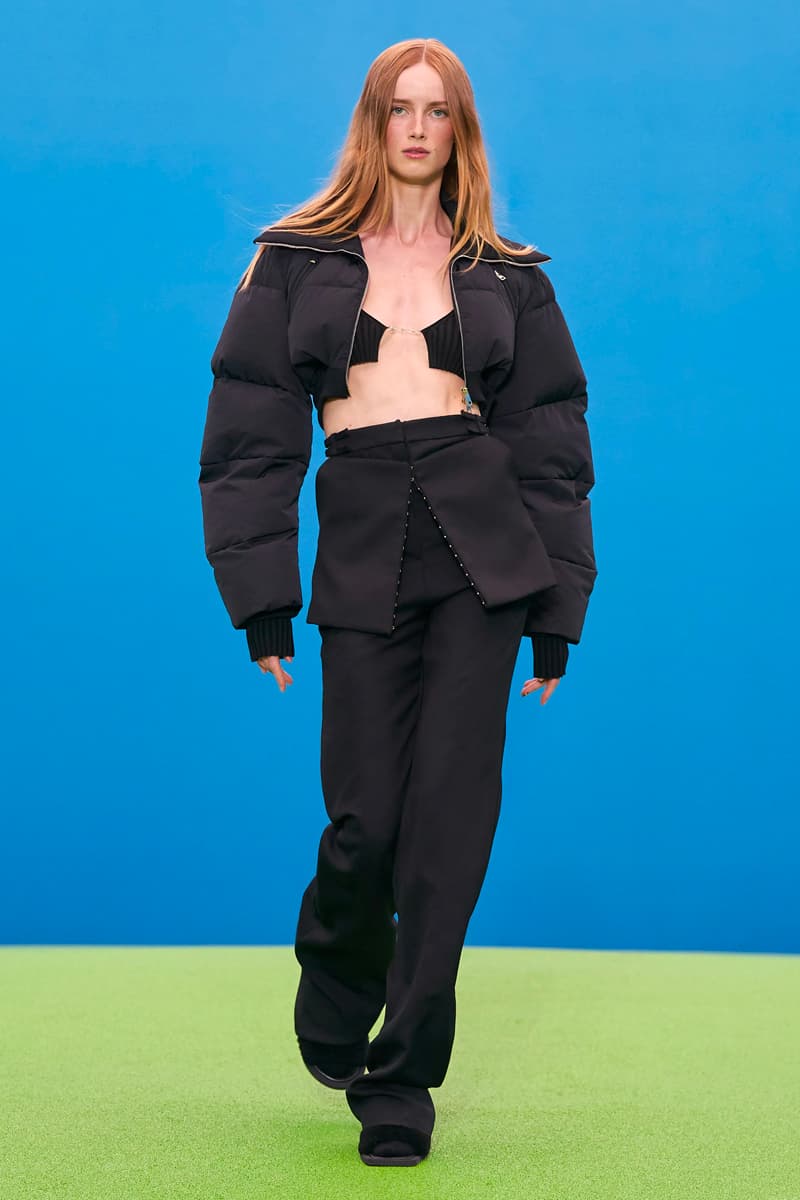 60 of 60
Amidst all of the collections unveiled as of late, Jacquemus has returned to deliver a striking color study with its Fall 2021 Ready-to-Wear collection. Titled "LA MONTAGNE," the range which is now selectively available online showcases designer Simon Porte's expression of emotion and feeling.
Exploring his own idea of the surreal, garments moved through a diverse color palette with proportioning that leaned into the extreme. Porte and the Jacquemus utilized an expansive outlook to formulate a wide-ranging selection of wares undoubtedly showing progress from the beloved label. Between the outdoors designs and athleisure staples were reimaginations of traditional styles effortlessly tied together by carrying options. Despite the tonal nature of the unisex showing, unexpected fits served to help offer a level of dynamism that served to cohesively tie looks together.
Check out the range above and head over to Jacquemus' website to shop select items from the Fall 2021 Ready-to-Wear collection now.
View this post on Instagram
In case you missed it, Balenciaga has wiped all of its social media channels.