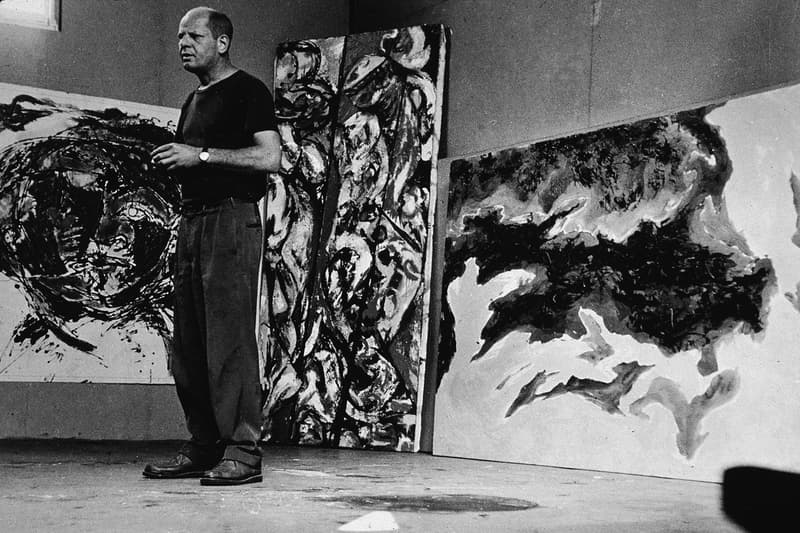 Witness Two Complete Sets of Rare Prints by Jackson Pollock
Which were made and gifted to his brother Sanford.
---
New York's Barbara Mathes Gallery is currently showing two rare complete sets of prints made by the iconic Jackson Pollock.
Known the world over for his large-scale jazz splattered canvases, "Jackson Pollock: The Experimental Works on Paper" present the seldom seen silkscreens and engravings the artist created with his brother, Sanford, between the 1940s and '50s. Pollock's printmaking days began a decade earlier through the Works Progress Administration, which later manifested in prints he produced at Atelier 17, a renowned print studio that became his haven after relocating from Europe during WWII.
Upon this body of work, one begins to detect Pollock's interest in Surrealism and figuration — two motifs that began abstract and then which he experimented further into the mark marking we now remember him for. "Even though they were made over half a century ago, the works feel contemporary and fresh," said Barbara Mathes.
For more abstract works, Mark Rothko and Hans Hartung have a rare show at Perrotin Paris.
Barbara Mathes Gallery
22 E. 80th Street
New York, NY
10075