Good Catch Food Vans Post up by Subways Promoting Fish-Free Alternative
Offering free vegan tuna fish sandwiches.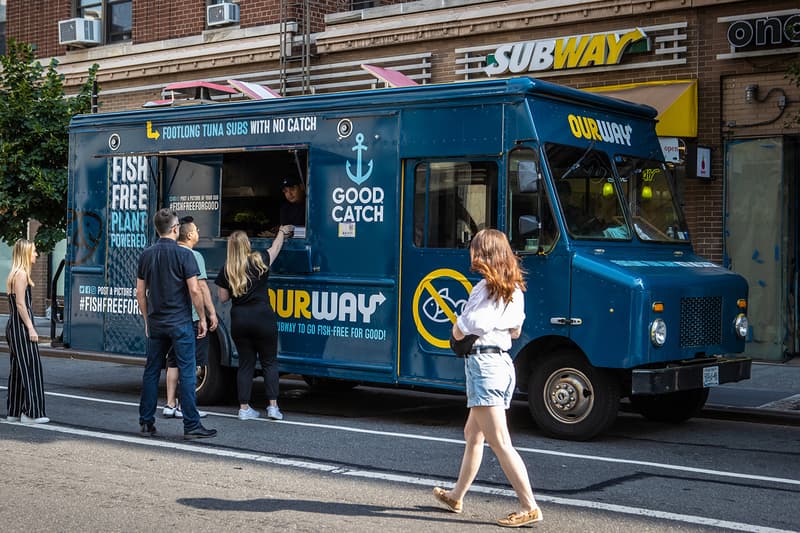 1 of 2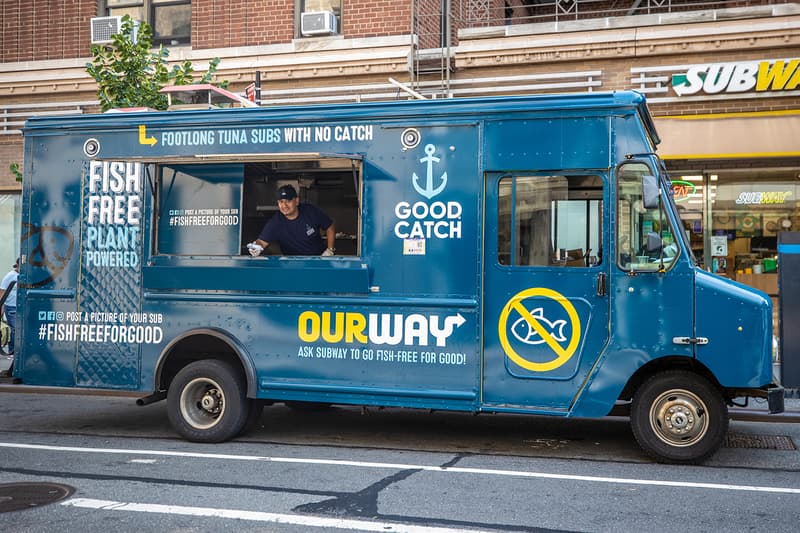 2 of 2
Plant-based seafood brand Good Catch Foods slaps on wheels and posts up in front of Subway locations to hand out free vegan tuna sandwiches. After much controversy from the New York Times report stating that Subway's Tuna Sub doesn't contain any tuna DNA, Good Catch looks to influence sandwich lovers to motivate the sandwich chain to go fish-free.
Good Catch 'OurWay' vans will be parked in front of Subways across New York City, Austin and London throughout the day serving subs that contain no traces of tuna DNA or DNA of any other sea animal. The Pennsylvania-based food company is on a mission to show that plant-based seafood can be just as good and even better for your health.
"We're here to offer great tasting seafood alternatives without bycatch, mercury or environmental damage," said Good Catch Co-Founder Chad Sarno. "With the Subway news grabbing headlines across the globe, this is the perfect moment to inform people that there is a better way to enjoy the taste and experience of delicious seafood without harm to our oceans."
View this post on Instagram
In case you missed it, McDonald's moves to improve worker's rights as it faces a staffing crisis.