Fans Are Loving New IMAX 'Dune' Movie Poster
But some are saying it looks like "DUNC."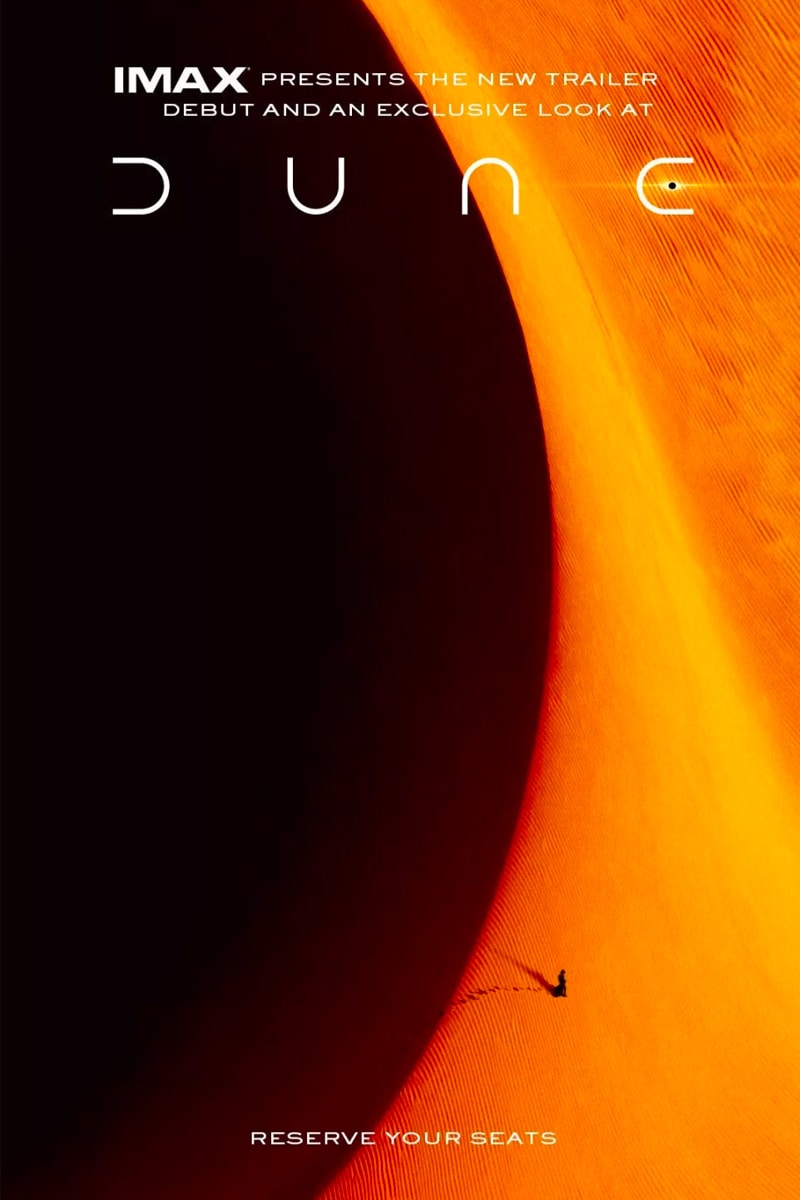 Fans Are Loving New IMAX 'Dune' Movie Poster
But some are saying it looks like "DUNC."
With Dune's HBO Max premiere now pushed back to October 22, Legendary Pictures is adding a bit more excitement into the pot with a new promotional movie poster.
Teasing a new IMAX trailer, which is slated for a release next week, the poster is being praised by fans for its minimal yet effective approach in promoting the film. This bit of advertising gold uses negative space to depict either a small individual walking on a large sand dune or the outline of a large inhospitable planet when looked at from afar. Your eyes also follow the fine line between the shadow and the light.
While most fans are excited about next week's IMAX trailer, others have tweeted that the use of the small planet/black hole at the "E" in DUNE ruins the design as it makes the movie look like "DUNC."
no crop twitter for Dune's poster pic.twitter.com/rUcsFgN4eg

— Nerdist (@nerdist) July 13, 2021
This Dune poster is GORGEOUS ✨ pic.twitter.com/NhR9gDhkj0

— BLURAYANGEL (@blurayangel) July 14, 2021
In other entertainment news, Ian McShane reprises the role as Winston in John Wick: Chapter 4.