Baseball's Cleveland Indians Change Name to Cleveland Guardians
The team is switching its 105-year-old moniker after decades of criticism.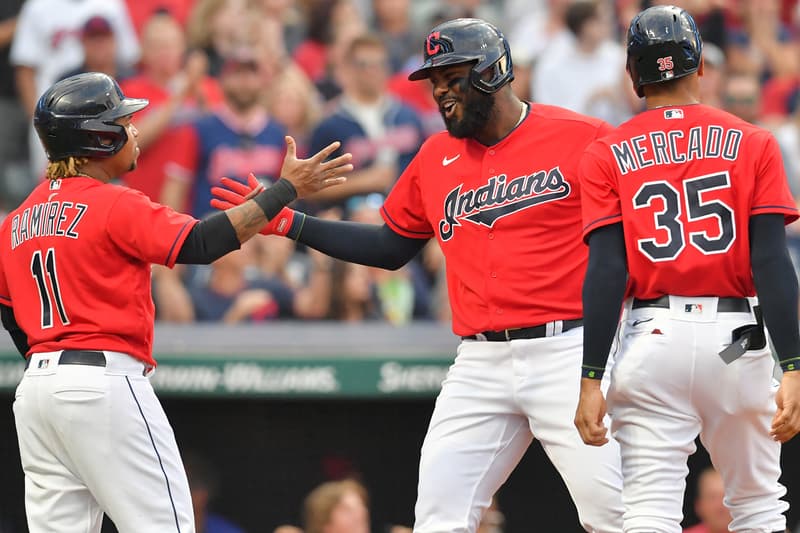 The Cleveland Indians are officially changing their name to the Cleveland Guardians.
The Major League Baseball team announced their new name this morning on Twitter through a video narrated by Tom Hanks. "You see, there's always been a Cleveland — that's the best part of our name," Hanks says over a montage of video clips. "And now it's time to unite as one family, one community, to build the next era for this team and this city."
Together, we are all… pic.twitter.com/R5FnT4kv1I

— Cleveland Indians (@Indians) July 23, 2021
The team's old moniker has been a source of controversy for decades, especially in recent years as brands reexamine their use of stereotypes and logos that are widely considered to be racist. In 2018, the team scrapped their offensive Chief Wahoo mascot, and this past December, finally announced it would be doing away with the name it has used for the past 105 years. Earlier this year, the team also sent out a survey to fans asking for "feedback about our brand and our team" and gauging reactions to their decision to switch names.
The updated name is a nod to the city's art deco "Guardians of Traffic" statues, which flank the Hope Memorial Bridge crossing the Cuyahoga River in Cleveland, Ohio, just outside of the team's ballpark. Brand elements such as the colors and the script on the team's uniforms will remain the same.
"Cleveland has and always will be the most important part of our identity," owner Paul Dolan said in a press release. "Therefore, we wanted a name that strongly represents the pride, resiliency and loyalty of Clevelanders."
A press conference will be held at Progressive Field this afternoon at 2 p.m. EDT to announce the name change.
In other sports news, Kevin Durant is revealed to be the highest paid athlete at the Tokyo Olympics.