Will Smith Shares a First Look at His Forthcoming Memoir 'WILL'
Featuring cover artwork by artist Brandan "BMike" Odums.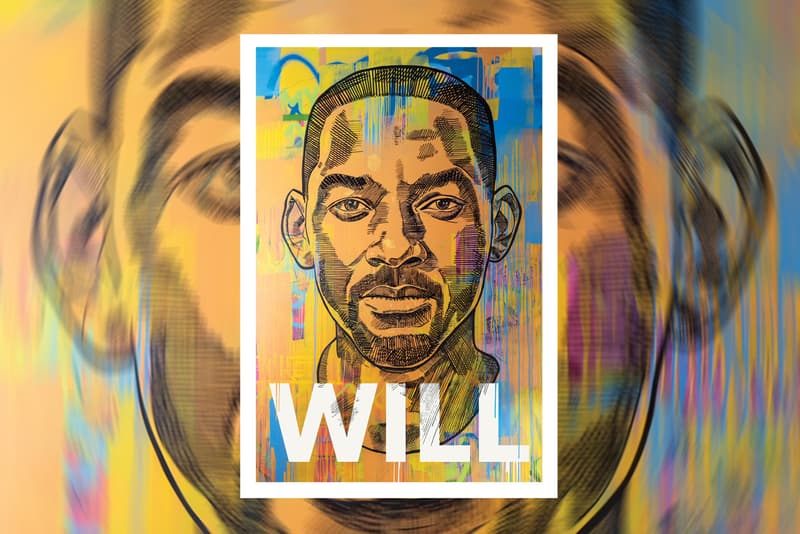 This afternoon, Will Smith took to Instagram to announce his upcoming memoir, WILL, giving fans a first look at the book's cover artwork. The cover, which opts for a hand-painted approach over a photographic one, was created by New Orleans-based visual artist Brandan "BMike" Odums.
The memoir's artwork features an assiduously-crafted portrait of the Academy Award and Grammy winner in yellow and black, accented with pink and blue hues. However, in this format, the image belies the depth of the canvas, which was crafted by repeatedly layering imagery of the actor from various stages in his life, from childhood to present — a process which can be seen in the video below.
WILL's contents mirror the same progression as the cover artwork. While many facets of the actor's career are a matter of public record, the book promises a more personal account. Co-written by Mark Manson, WILL aims to take readers on a journey through Smith's ascension within the TV, music and film industries, finally arriving at a place of balance between success in the public eye and personal fulfillment.
Slated to release through Penguin Press on November 9, 2021, WILL will debut in 113 countries simultaneously. The book is available to pre-order at the actor's website.