Meet VanMoof, the Tesla of E-Bikes
The breakout Dutch brand is bringing future tech to the world of biking.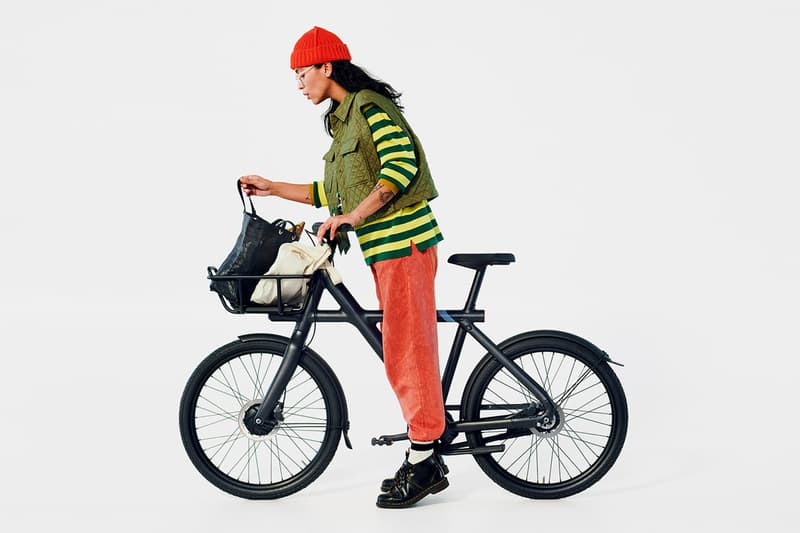 Brothers Taco and Ties Carlier had the aim of creating the perfect city bike when they founded VanMoof in 2009. From their base in Amsterdam — a city renowned for its two-wheeled transport — they began stripping away unnecessary design elements, and focusing on the essentials. This, followed by the application of technology that counteracts bike thieves, headwinds and heatwaves, now sees them leading what they describe as "a two-wheel revolution".
The e-bike market, on the whole, is experiencing a boom. Following a surge in sales throughout the coronavirus pandemic, a total of 3.7 million e-bike riders globally is expected to rise to 17 million by the end of the next decade. VanMoof's creative director, Pascal Duval, is determined that the brand will ride this new wave of demand.
"The more people realise that e-bikes are a genuine alternative to being stuck in traffic, or packing into a busy tube in busy cities, the better," he explains. "It's super exciting to work with a bike that is actually seen as an opposition to a city car. We want to be at the shins of cars. In the end, in London especially, a bike is a faster way of getting around".
Unlike traditional e-bikes, VanMoof is different in its craft too. Alongside their product aesthetically unique thanks to its contemporary look and eye-catching top tube, the brand also boasts an array of its own in-house technology like industry-first automatic electronic gear shifting and a sleek silent motor that reaches up to 25km/h.
Most interesting though, is its state-of-the-art anti-theft technology. In a bid to not only make its bikes harder to steal, but not worth stealing either, VanMoof introduced its Kick Lock system which allows riders to immobilize the rear wheel and activate onboard alarms with the tap of a toe. This not only makes the bike unrideable in the wrong hands, but alerts smart location tracking which can be seen on the smartphone app and will locate your bike via GPS.
Despite the rise in e-bike popularity, one of the main hurdles that many manufacturers have struggled to overcome in recent years is price point. Though a VanMoof isn't exactly cheap — with prices starting around £1,800 (approximately $2,198 USD) for its X3 and S3 models — Duval aims to keep them more affordable than many brands on the market.
"We've been able to keep prices lower because we own the supply chain," he says. "Each bike consists mostly out of elements VanMoof has designed itself, so when the price dropped lower it became a lot more accessible. In the end, in London especially, a bike is a faster way of getting around and in the long run it's certainly cheaper too".
With stores currently in Amsterdam, Berlin, London, New York, Paris, San Francisco, Seattle, and Tokyo, the Dutch brand is set to expand to 50 more cities worldwide with its dedicated Service Hubs, something set to be completed by the end of 2021.