No Maintenance Debuts Cropped Collar Shirt for Summer
The 'minimalist' vintage-inspired brand releases its first original design.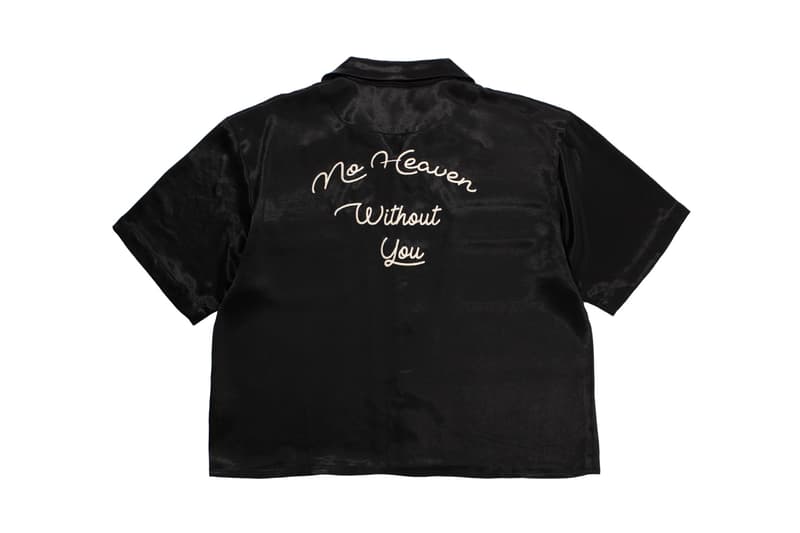 1 of 12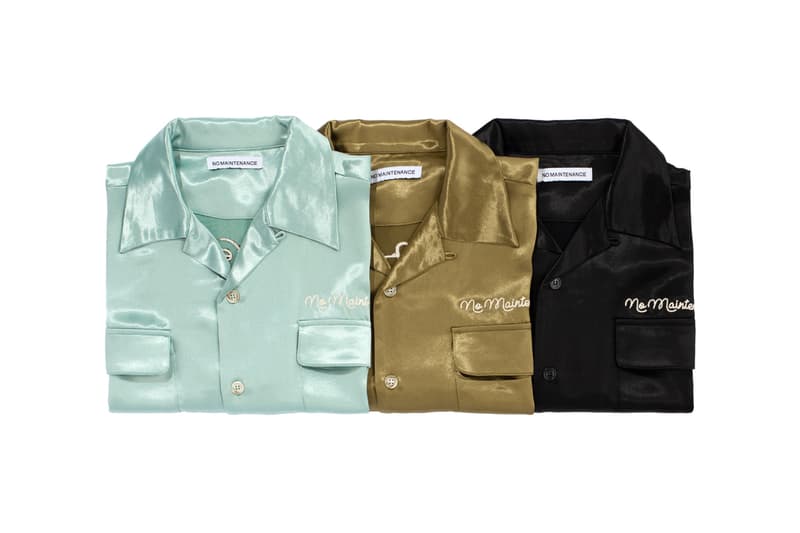 2 of 12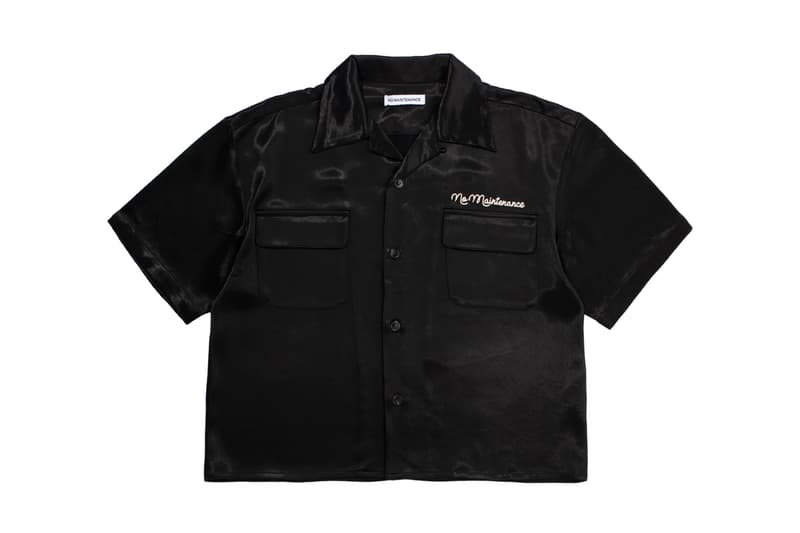 3 of 12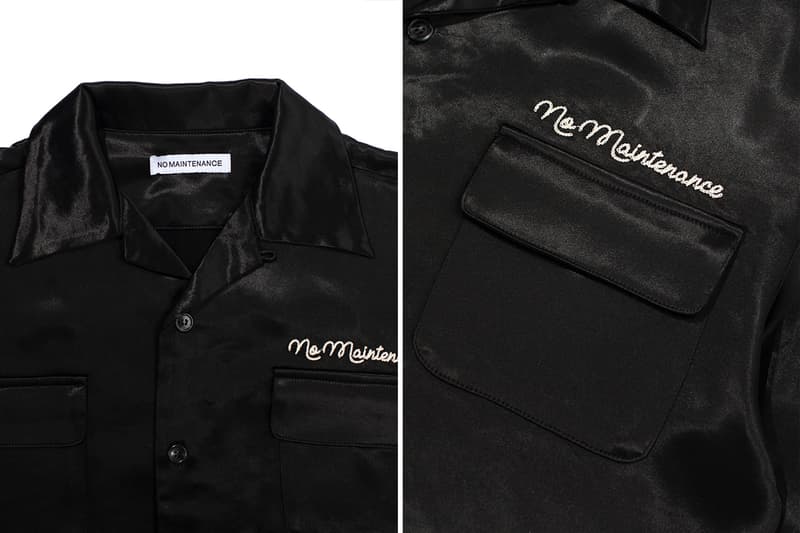 4 of 12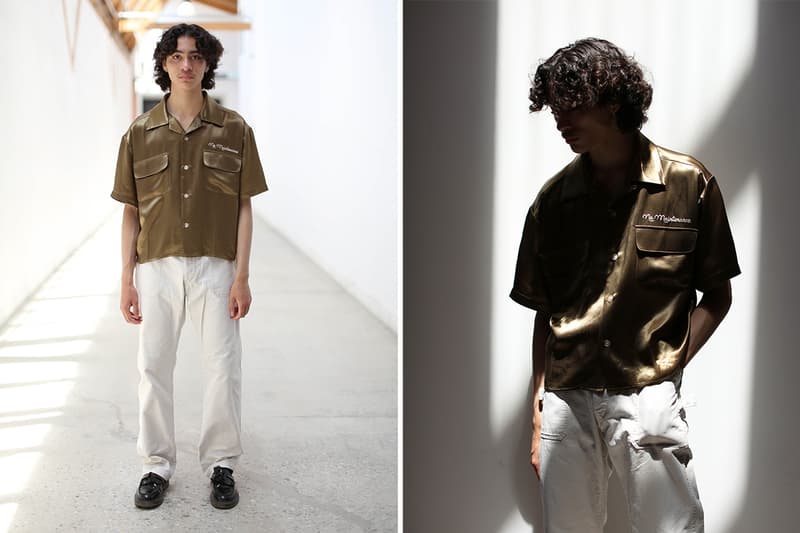 5 of 12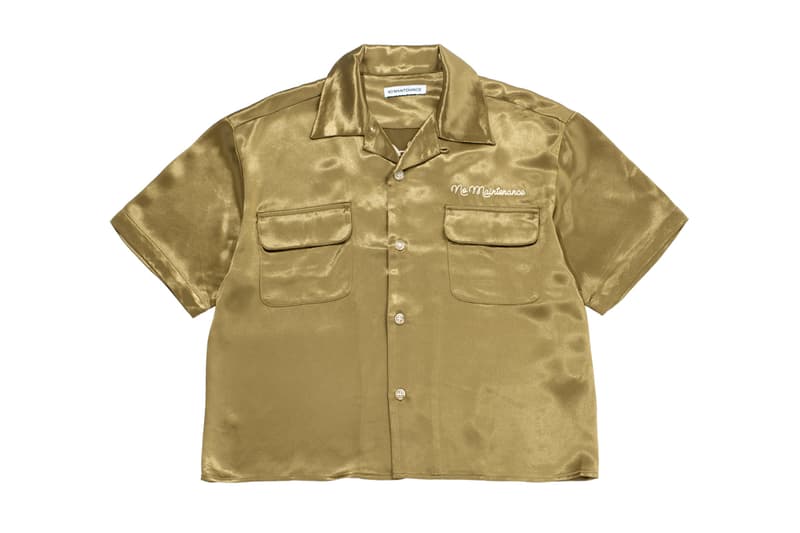 6 of 12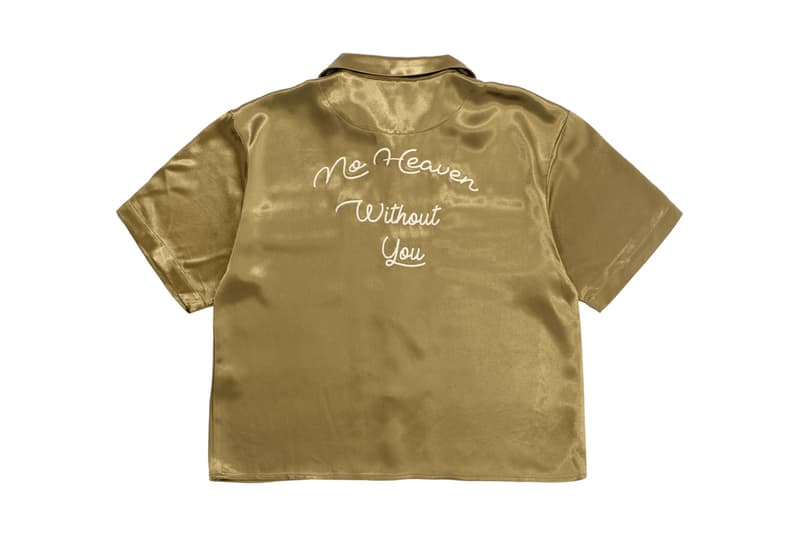 7 of 12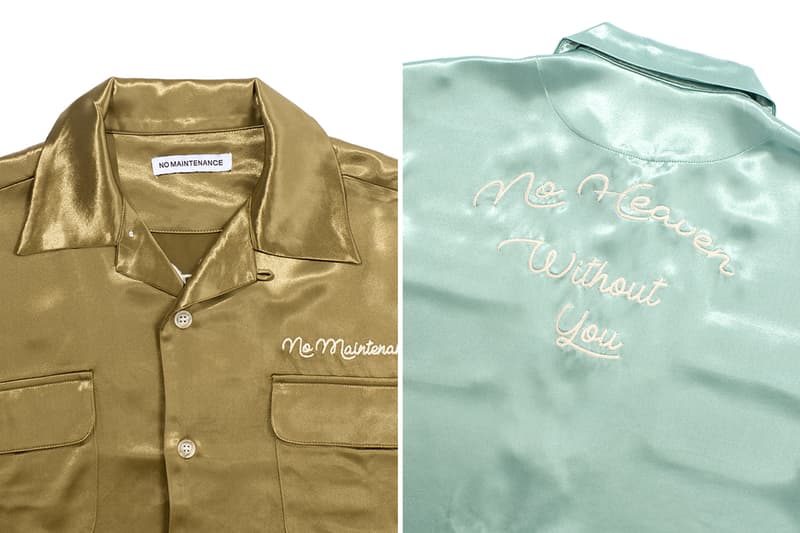 8 of 12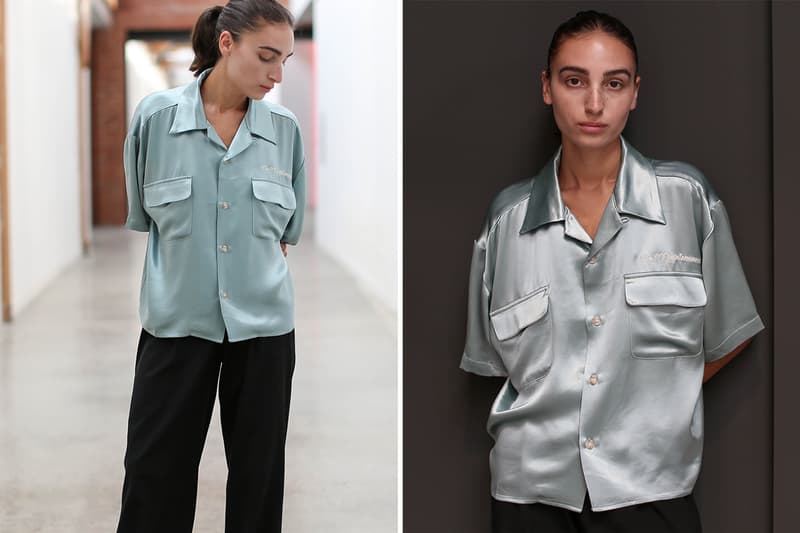 9 of 12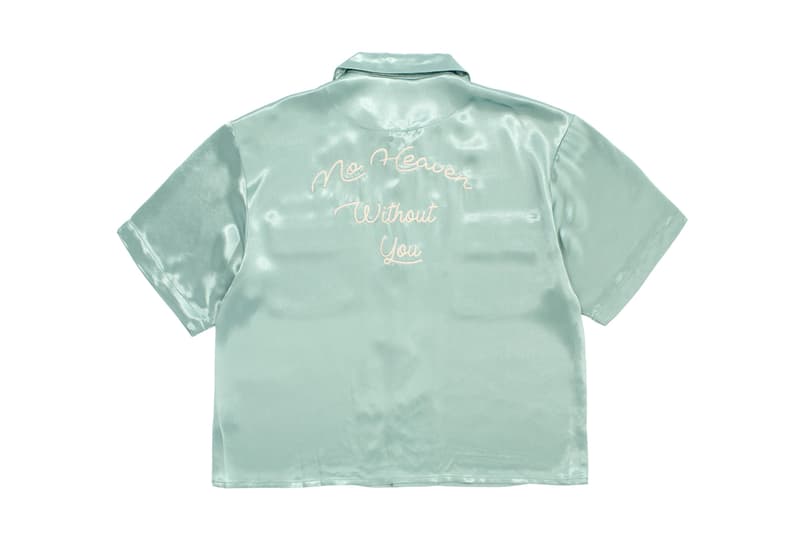 10 of 12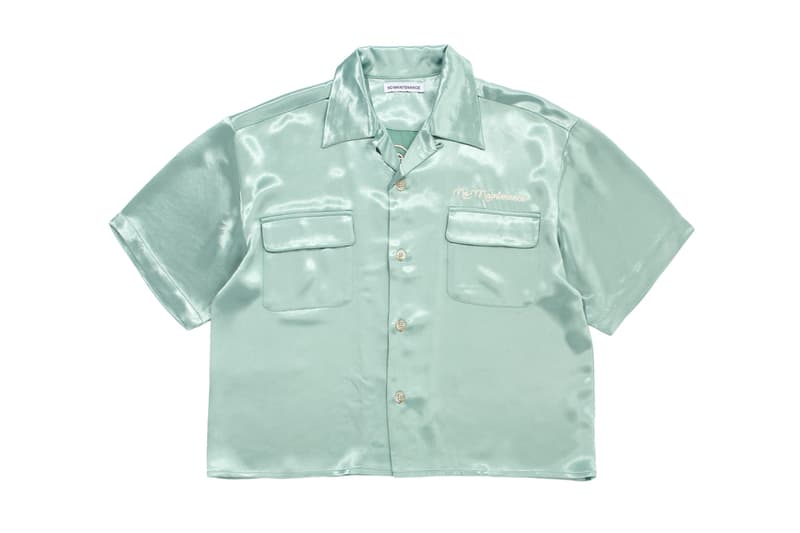 11 of 12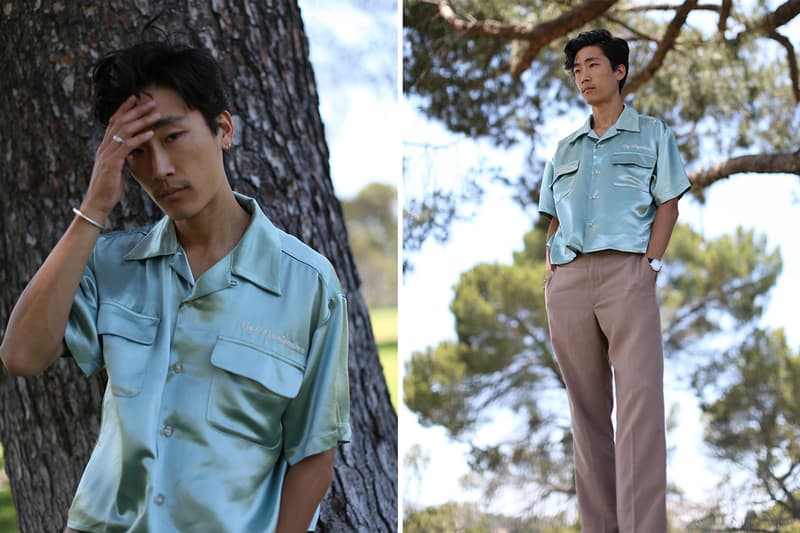 12 of 12
Starting today, the "No Heaven Without You" Acetate Camp Collar Shirt by No Maintenance is available for purchase on their website. While the piece is inspired by bowling shirts of the '70s, No Maintenance adds a unique crop to create this summer staple. Established by Roe Hodgson and Sebastian Moraga, No Maintenance is an LA-based brand with a philosophy that balances vintage collecting with contemporary influences.
Offered in Black, Olive and Sea colorways, the "No Heaven Without You" Shirt features chain stitch embroidery above the front pocket and the back of the body. The earth tones complement color palettes of minimalist basics– blank Russell sweatshirts, Levi's jeans and single stitch tee's– from the 90's, which is a focus of No Maintenance. "We were doing more blanks, but we've transitioned while becoming a brand," says Moraga. "We're more interested in developing our own sweatshirts than sourcing Russell's because you can take elements from vintage pieces, but also pursue them with everything that you like."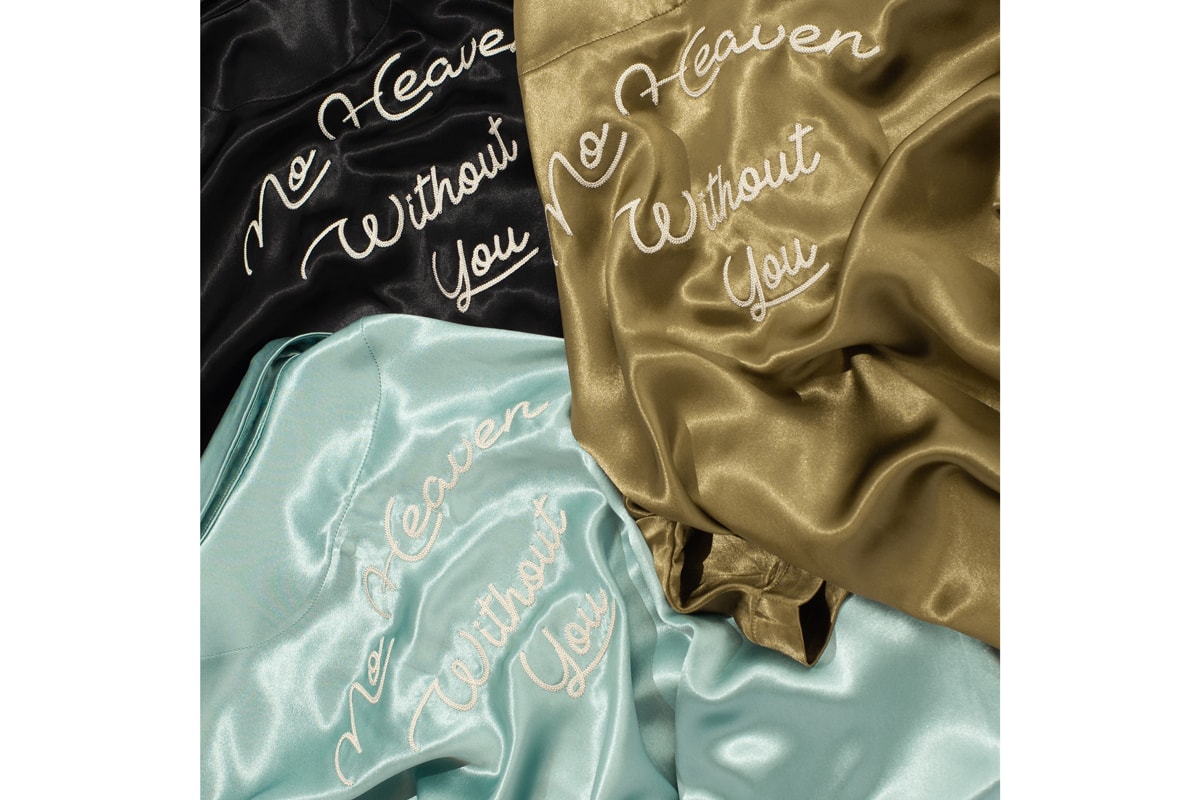 Made from 100% acetate, the shirts allow No Maintenance to prioritize comfort for fans. Since the fabric is easy to steam, Moraga says "it's easy to throw on for a coffee run, but you can throw it on to go out. It also looks like pajamas, depending on how light hits it." The acetate shirt was based on a previous design by Moraga, which Hodgson adapted by adding a severe crop. Creating balance when paired with a "looser bottom or a heavier shoe," the cropped look is one that Hodgson believes is "very complimentary to the male silhouette that not many brands have pushed before."
No Maintenance uses their extensive clothing stock and knowledge to fuel their original creations. While fans may recognize Moraga from Shop Don't Tell or Hodgson from Lake Vienna, Hodgson explains that what they're doing with No Maintenance is extremely different, "even though it's informed by all our experiences over the past few years, dealing with that kind of style." Both guys recognize that scarcity is part of what makes vintage or archival clothing fun, but isn't feasible when reaching a wider audience. "Accessibility is a really big aspect of what we're trying to promote, like simply being able to obtain our stuff," says Hodgson.
View this post on Instagram
While No Maintenance began as a side project for Hodgson and Moraga to bring their philosophy to life, it's turned into much more. "The name comes from wanting something that wasn't connotative of clothing because we're more than a vintage brand," says Moraga. This summer, No Maintenance is opening a showroom in Atwater Village where fans can browse racks of Levi's, old ringer tees and original designs. When they're not busy sourcing vintage in California, No Maintenance is available for client appointments and consultations.
The "No Heaven Without You" Acetate Camp Collar Shirt is now available for $178 USD at No Maintenance's website. To keep up with their latest drops and upcoming projects, follow them at @nomaintenance.