Mark Zuckerberg Reveals New Ways For Instagram Creators to Make Money
Including a native affiliate program and personal merchandising windows.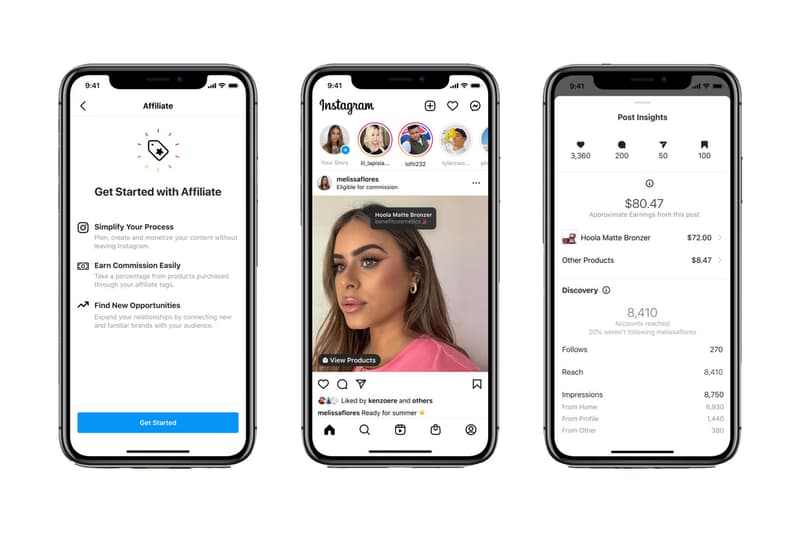 1 of 3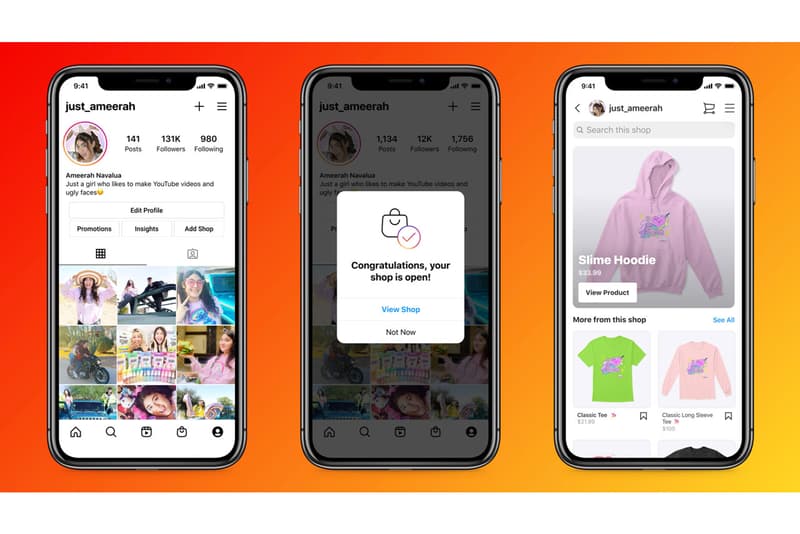 2 of 3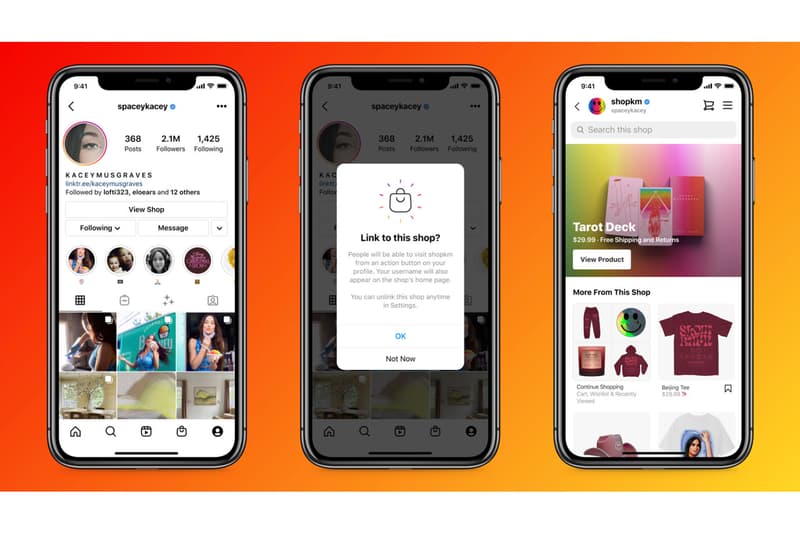 3 of 3
On the opening day of Instagram's first-ever Creator Week, Mark Zuckerberg — the CEO of parent company Facebook — revealed several upcoming new features intended to help creators monetize their digital presence on both social media platforms.
Zuckerberg reported that Instagram is beginning to test a native affiliate tool, which would allow creators to discover and share new products available on checkout and earn commissions for purchases driven by their influence. Sellers will be able to set their own commission rate, and affiliate posts will be labeled with "eligible for commission" so that users are aware that their purchase will in-part support the creator. According to the platform's official blog post, the testing will continue throughout the coming months.
View this post on Instagram
Beginning today, Instagram has launched new shopping tools so that creators can link their own product lines to their personal profile in addition to their business profile. By the end of 2021, creators will also be able to set up their own shops on Instagram in partnership with one of the platform's four merchandising partners: Bravado, Fanjoy, Represent and Spring.
Lastly, Zuckerberg revealed a new rewards program with Facebook's Stars and Instagram's Badges that will benefit creators who utilize both platforms' live-streaming services. Today, Facebook has launched Stars Challenges, in which creators can earn payouts (in the form of free Stars) by accomplishing certain tasks, including broadcasting for a certain number of hours and collecting a given number of Stars within a set time period. Meanwhile, creators on Instagram are eligible to earn extra money upon reaching certain milestones while using badges in Live, beginning this week.
"At the end of the day I really believe people are naturally creative and we want to share what we make with others," said Zuckerberg in his closing remarks. "A lot of times we want to turn that into a career as well. Everyone here today is proof of that. You just need access to the right tools, and that's what we hope to continue to build for all of you."
Last week, Instagram and Facebook launched a new e-commerce feature spotlighting queer-owned businesses in celebration of Pride month.