Howard University to Reportedly Roll Out Masterclass Inspired and Pitched by Chadwick Boseman
The university recently renamed its college of fine arts after the late actor and alumnus.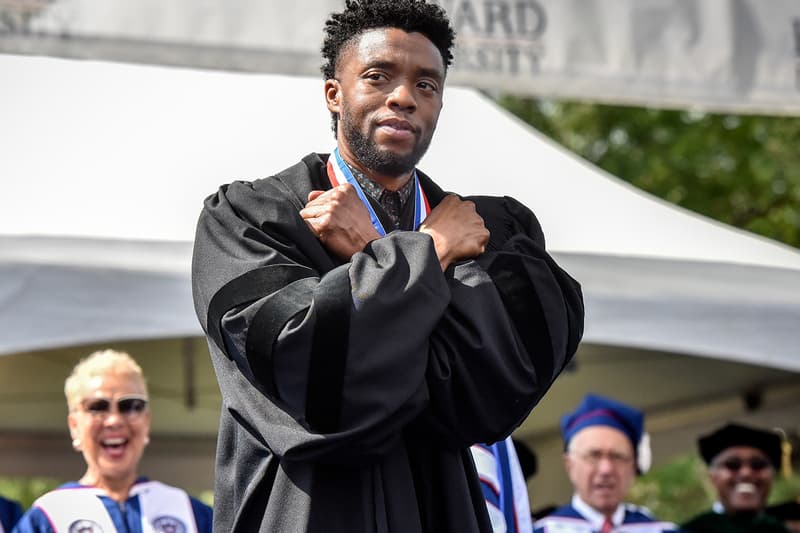 A masterclass inspired by Chadwick Boseman is reportedly set to roll out in the late actor's alma mater of Howard University.
According to sources, Howard University president Wayne Frederick shared that the masterclass is inspired by Boseman after he presented the idea to the university heads prior to his death in 2020. Students who are enrolled in the school's fine arts college will be part of a new curriculum that allows them to work with industry professionals in their fields of study. Frederick further explained that the masterclass "is going to be more structured" as the guests will be involved in the "day-to-day learning and coursework on campus" rather than just providing one-off lectures.
Frederick added that the late actor actually signed the papers to lead the program himself, meaning that Boseman would have most likely spent a lot of time with university. Instead, the new college dean — and Boseman's former professor — Phylicia Rashad, will help guide the masterclass.
The news arrives just shortly after Howard University renamed its college of fine arts to the Chadwick A. Boseman College of Fine Arts. "While he was a student, Boseman led a protest against the College of Fine Arts' absorption into the College of Arts & Sciences, which he referenced during his powerful commencement address in 2018, where he spoke about challenging the powers that be and finding your purpose," Rashad previously said.
Elsewhere in entertainment, Black Panther's Okoye is reportedly getting a Disney+ spin-off series.