Helmut Lang and Hank Willis Thomas Want You to Know "It's All About You"
Actually, "It's Not About You" at all.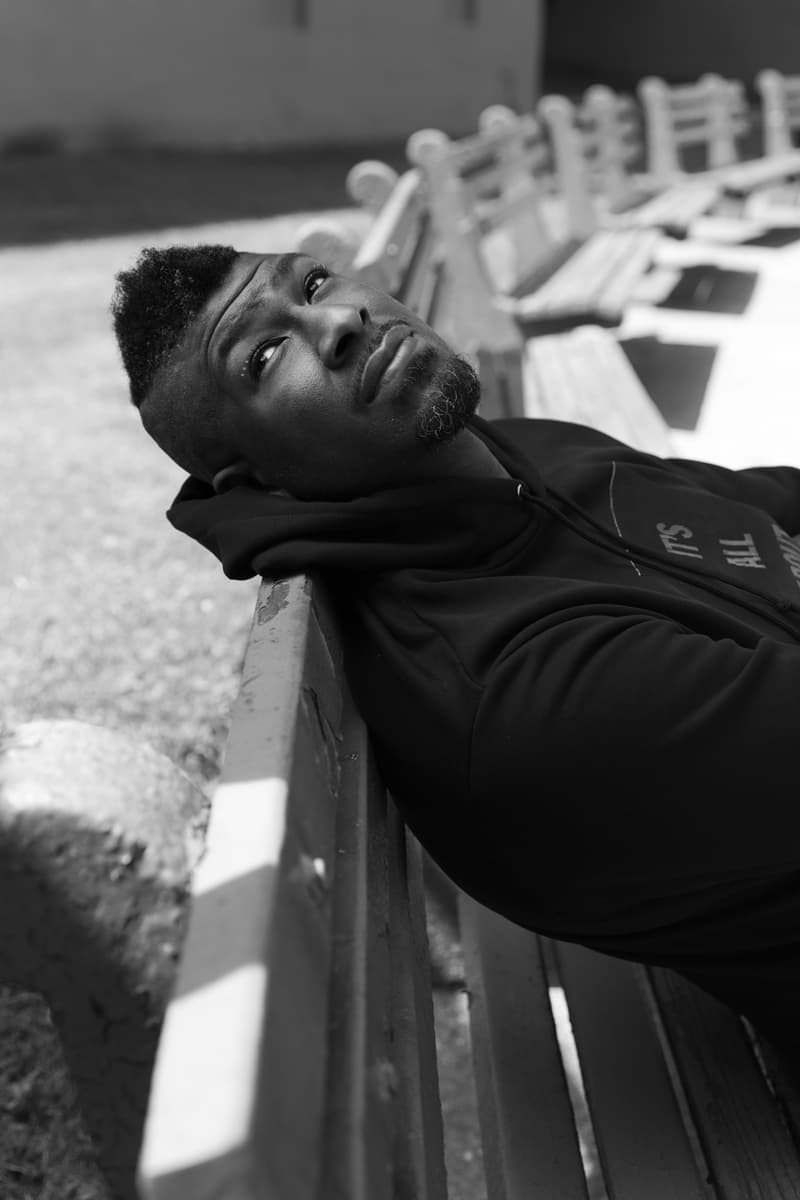 1 of 9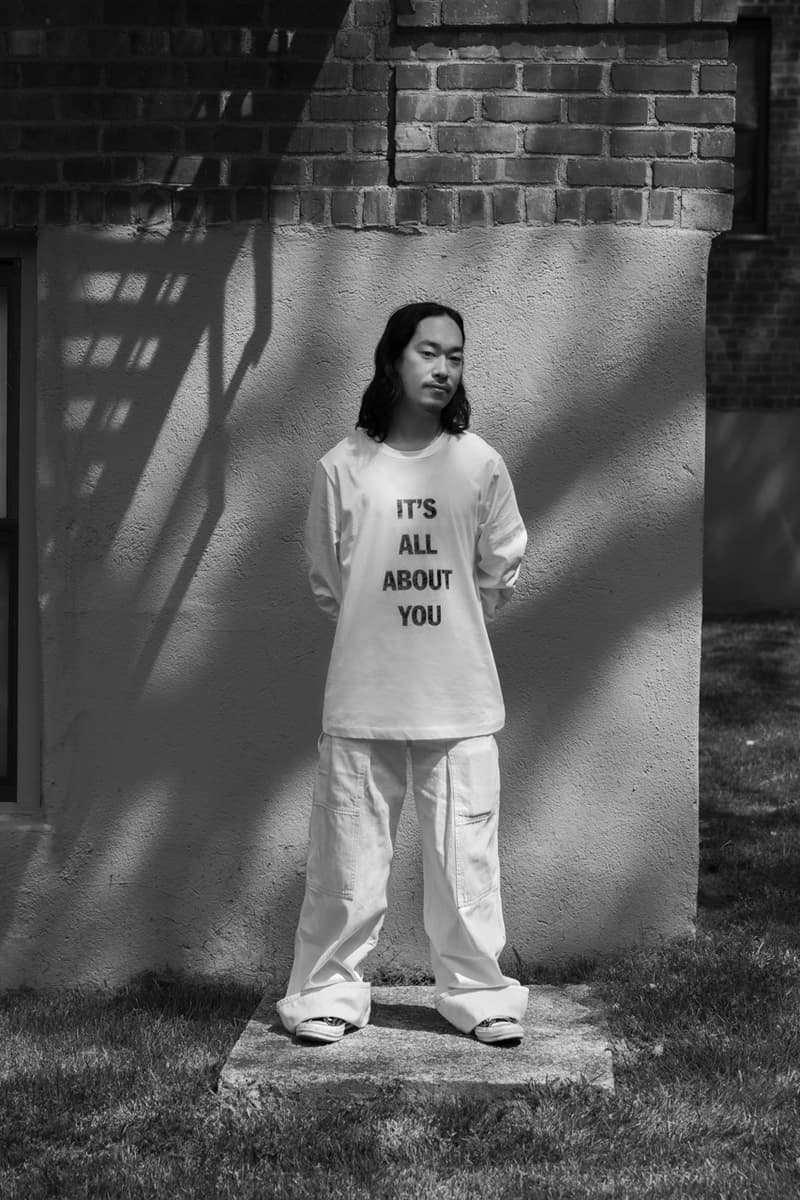 2 of 9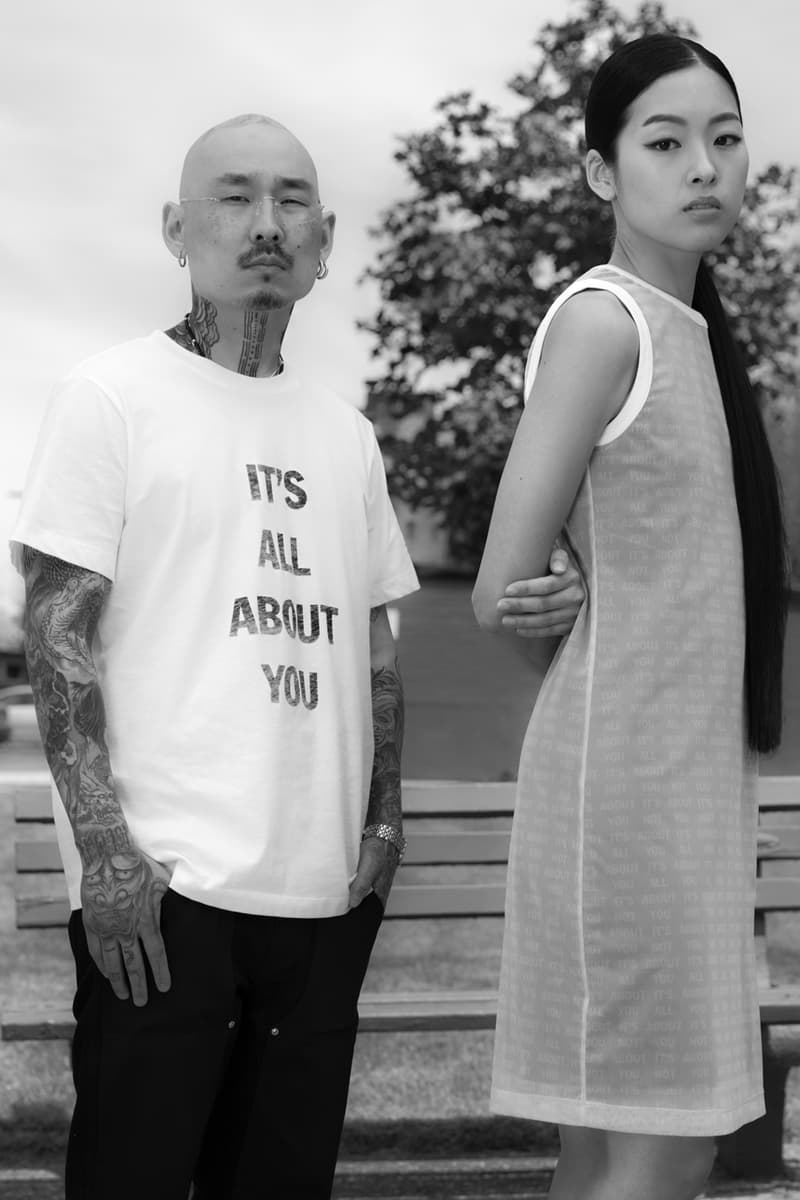 3 of 9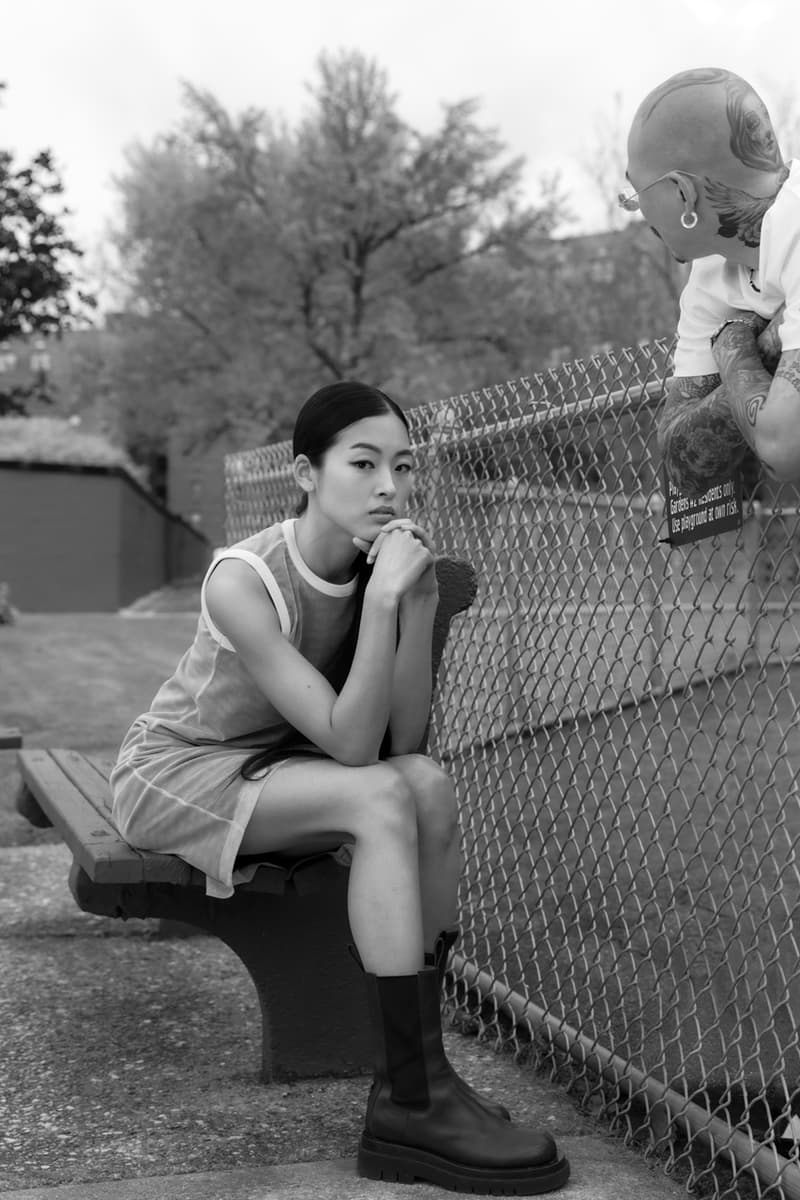 4 of 9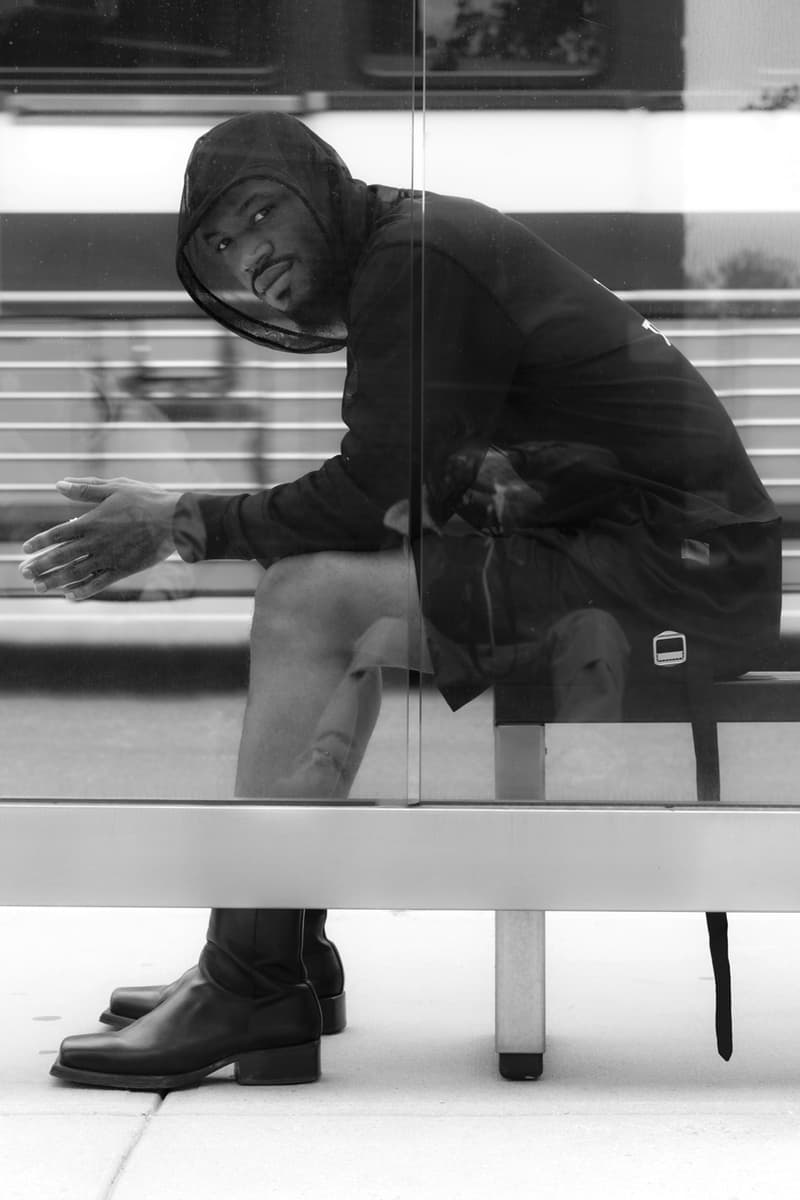 5 of 9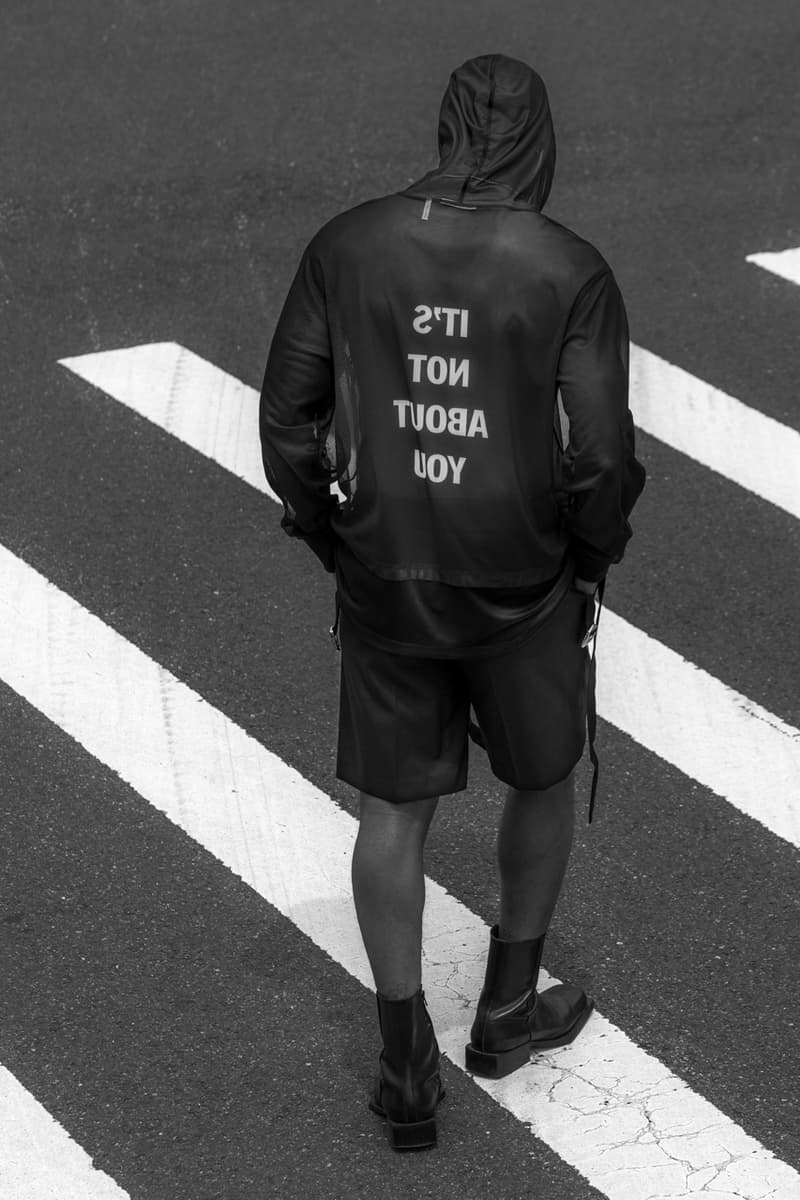 6 of 9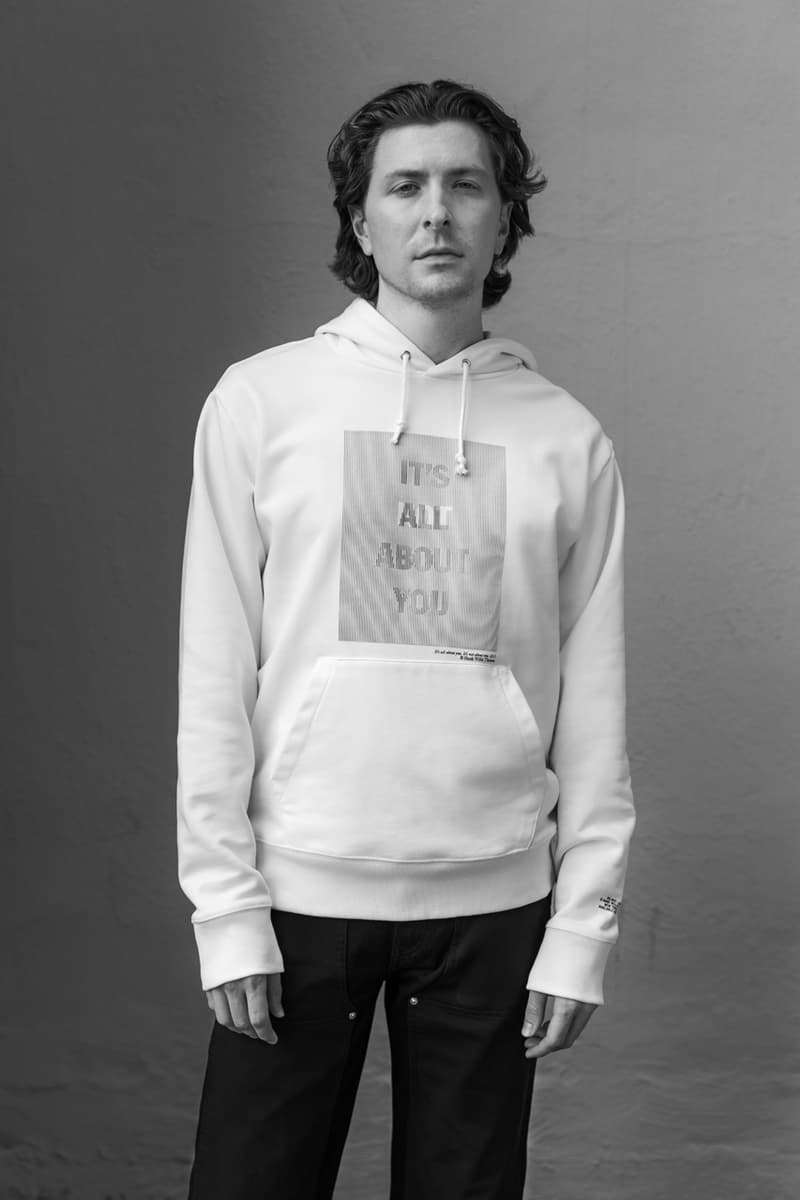 7 of 9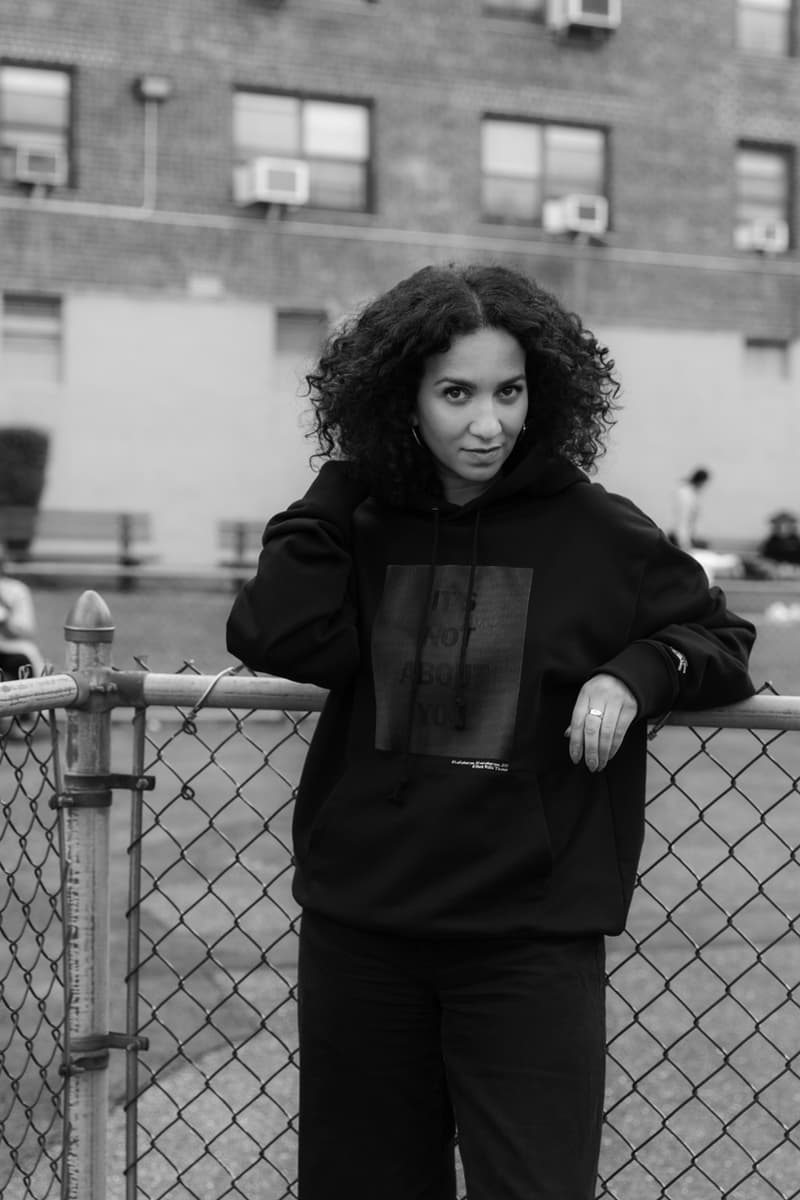 8 of 9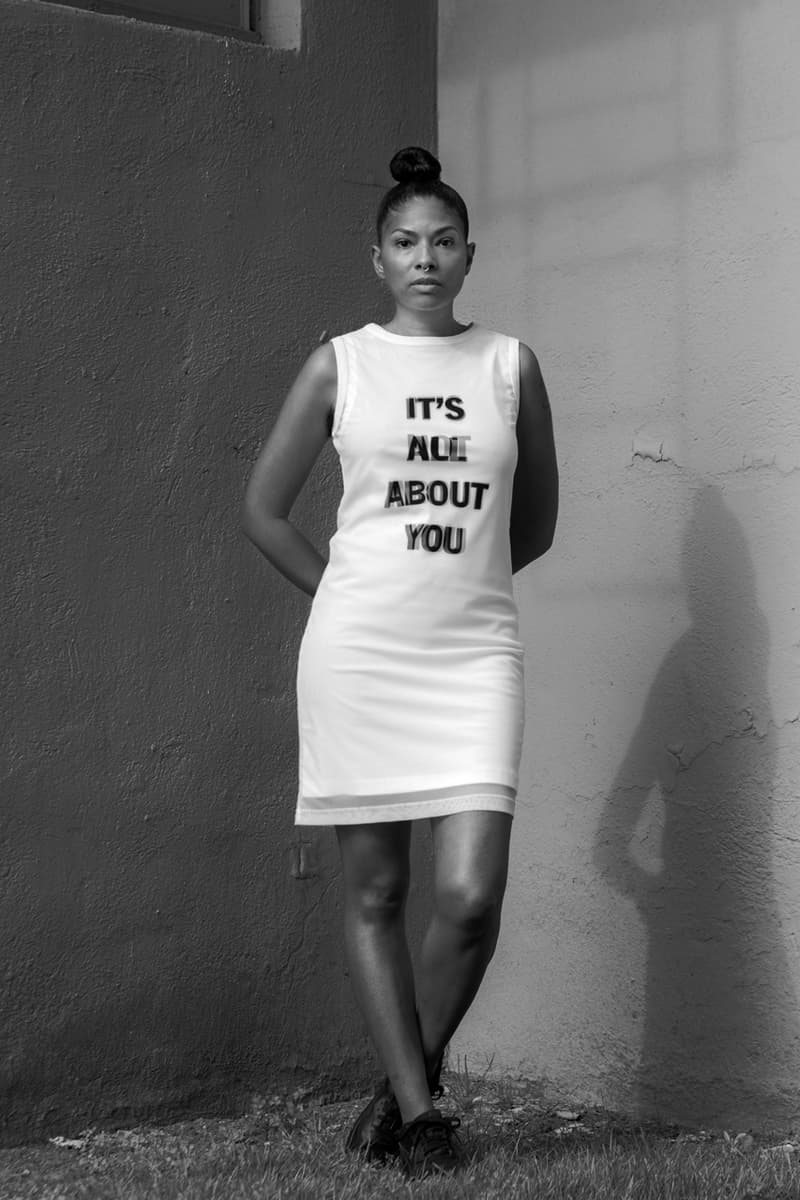 9 of 9
Conceptual American artist Hank Willis Thomas is the latest creative to be tapped by Helmut Lang, who combined have developed a new capsule collection centered around Thomas' signature work.
The ready-to-wear capsule is harnessed by two phrases, "It's All About You" and "It's Not About You." Taken from Thomas's lenticular text-based work he produced in 2010, the clothes attempt to mimic the way the phrase switches from one to the other depending on where you're standing, therefore changing what you see.
Helmut Lang achieves this by making clothes from a special sheer mesh fabric that constructs hoodies, tops, and dresses that have been printed with the phrases on the front and on the reverse of the inside, which is a nod to Helmut Lang's SS04 Reverse Cowboy T-Shirt. They're semi-transparent, meaning each piece is a statement in itself aside from the lenticular words printed on to them.
The collection is said to be a way of self-observation: "At a moment when we are all being called to examine our own privileges and biases; this project compels us to think about how our position literally affects what we see." Speaking on this more, Thomas added, "Art has the power to shift people's perspective… My role as an artist is to wake people up, and I often use language as a tool to do this. I see this collaboration with Helmut Lang as an extension of my artistic practice exploring advertising and the ubiquity of messaging."
Rounding out the pieces is a small touch of dual-branding that acknowledges the collaborative efforts on the arm of each piece. Lastly, 15 percent of the proceeds from the collection will be donated to Incarceration Nations Network, "a think-tank that concentrates on innovative prison reform efforts around the world."
The collection can be seen in the Elliott Jerome Brown Jr.-shot lookbook above, and purchased on Helmut Lang's website now.
In other news, here is everything that's dropping at HBX Archives this week.