Vin Diesel Remembers Paul Walker Ahead of 'F9' U.S. Release
"Eternal brotherhood is a blessing beyond words."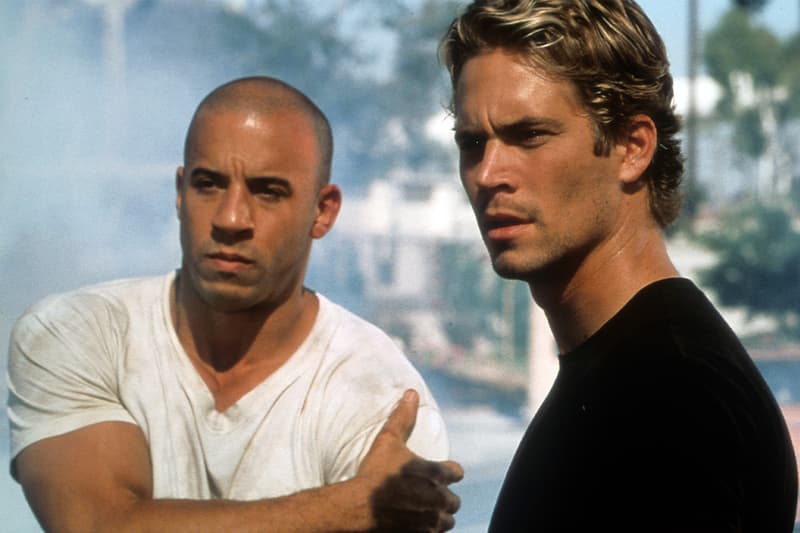 With just weeks to go until the stateside release of the ninth installment to the Fast and Furious franchise, lead actor Vin Diesel has now taken to Instagram to pay tribute to his dear friend and co-star Paul Walker, who was unfortunately killed in a car accident back in 2013 at the age of 40.
Posting a photograph of the two that was sent to him by Walker's daughter Meadow, Diesel reflects on the emotional journey he went through with his friend throughout the years. "Naturally, one gets filled with emotion, purpose and ultimately gratitude," he writes. "Eternal brotherhood is a blessing beyond words. Hope to make you proud…All love, Always."
Back in May, Diesel teased that F9 will return to the saga's origins, revisiting the very first movie in the series. "The whole world has this excitement about this movie coming out, but for those who have been with the franchise, it's even more special," he explains. "Because if you can remember the first movie, you are now going to go before the first movie and understand the first movie even more."
F9 will arrive at theaters in the U.S. June 25.
View this post on Instagram
Elsewhere in entertainment, Disney is officially working on a Cruella sequel.