'Attack on Titan' Thanks Fans for 12 Years of Support With Massive LED Banner in Shinjuku Station
The manga's final volume comes out tomorrow.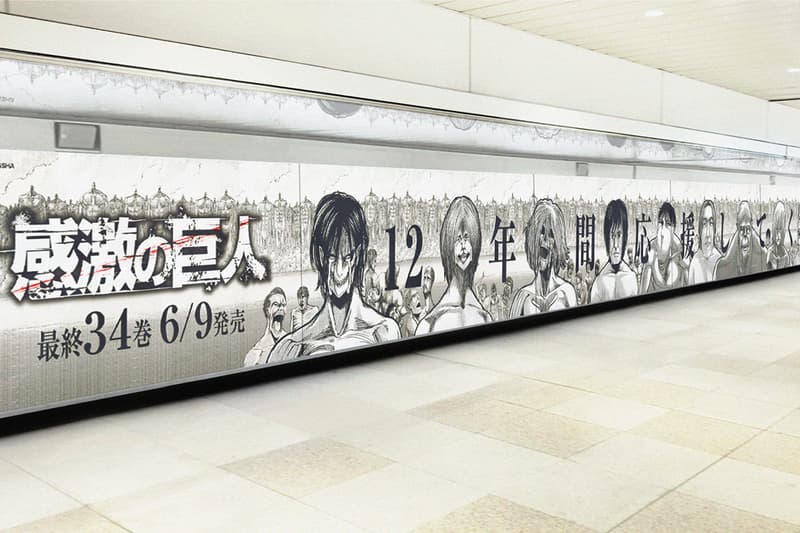 In celebration of the release of its final volume, Attack on Titan has put up a massive LED banner in Japan thanking fans for their support over the last 12 years.
The screen is located in the East-West Free Passage JR Shinjuku Station in Tokyo, which happens to be one of the world's busiest subway stations. The entire display measures 45.6m long — three times the length of Eren's Attack Titan — making it one of Japan's largest-ever screens, and features a range of Titan busts as well as messages from the manga's editorial team.
As for the final volume itself, the manga is set to hit shelves June 9 in Japan.
12年間の感謝を込めて…

JR新宿駅 東西自由通路?
『 #進撃の巨人 』スペシャルムービー「感激の巨人」放映中✨

長さ45.6mの大型ビジョンに、全巨人が集結‼️ pic.twitter.com/wv57M8DK6P

— 別冊少年マガジン【公式】 (@BETSUMAGAnews) June 7, 2021
Elsewhere in entertainment, Disney is officially working on a Cruella sequel.