Elon Musk's Boring Company Is Reportedly Pivoting To Larger Freight Tunnels
Its commuter tunnels weren't very well-received.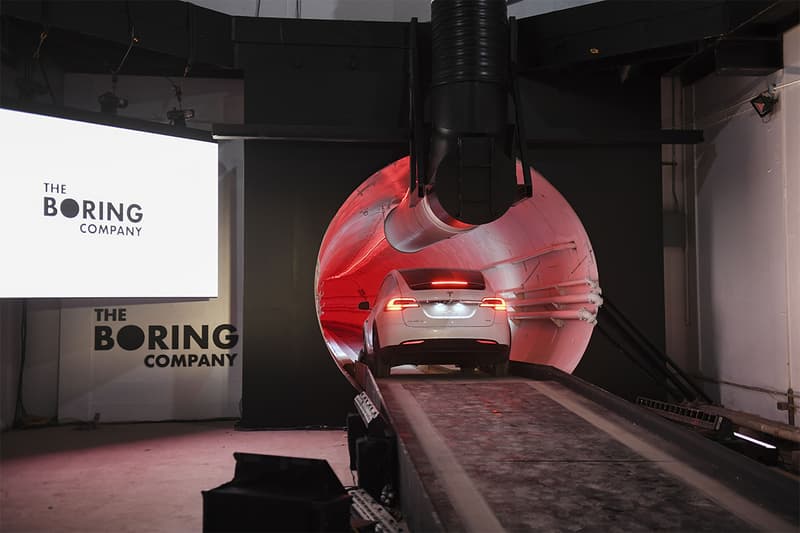 Elon Musk's Boring Company may now be pivoting from constructing commuter tunnels to much larger ones designed for freight use.
According to various reports, Bloomberg has managed to obtain what it says is a pitch from the infrastructure company proposing freight tunnels to cities across the U.S. which will now be 21 feet wide, almost double the size of the previously 12-feet commuter tunnels. This new design will allow two shipping containers to sit comfortably side by side, and ultimately be delivered using "battery-powered freight carriers." There's no clear information on how many potential clients the Boring Company has pitched to, but the San Bernardino County in California is believed to be among them.
The pivot towards freight tunnels and carriers comes after lukewarm reception for its commuter alternative. Back in 2018, Musk had abandoned plans to build a tunnel in Los Angeles after a lawsuit was filed against the company for its environmental impacts, and despite securing a Las Vegas contract a year later, reports are suggesting that the promised transportation of 4,000 passengers per hour is inaccurate, with realistic numbers closer to just 1,200.
Elsewhere in tech, TikTok owner ByteDance saw its revenues increase 111 percent in 2020.