'Temple Run' Is Being Turned Into a Reality Competition TV Show
Competitors will race through a real-life version of the mobile game.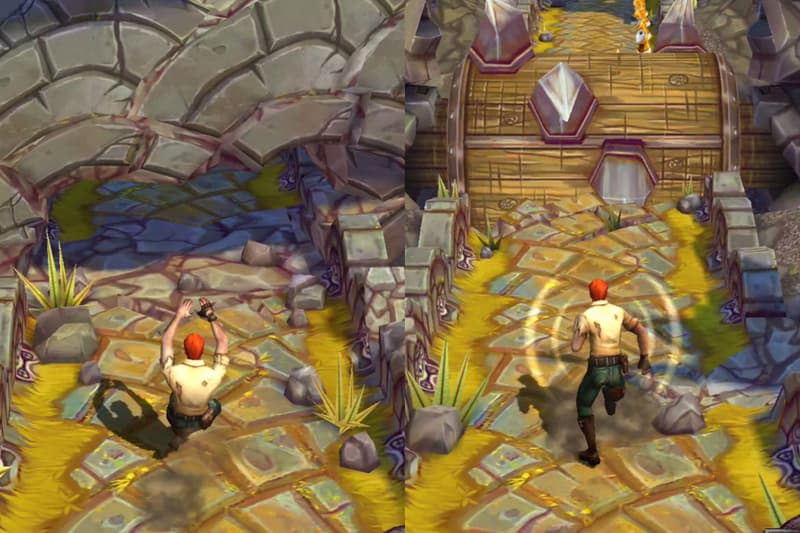 The award-winning mobile game Temple Run is headed to television with real-life contestants.
A. Smith & Co. Productions — the unscripted powerhouse behind top reality competition series American Ninja Warrior, The Titan Games and Mental Samurai — has announced plans to create a live-action reality show based on Temple Run in partnership with Imangi Studios.
Contestants will have the opportunity to run a real-life version of the Temple Run course, complete with unexpected twists and challenging obstacles based on the popular game.
"Temple Run is one of the most recognizable mobile games in the world and we have big plans to bring the global phenomenon to life," said Arthur Smith, chairman of A. Smith & Co. Productions, in a statement. "We will bring our keen eye and passion for unscripted content to create a competition where, just like the beloved game, speed, agility and quick decision-making are key."
Originally released on the App Store in 2011, Temple Run has racked up over two billion global downloads to date. In the first-person game, players are tasked with racing through an ancient temple while overcoming simulated obstacles.
"Our team is always looking for ways to elevate our IP into exciting new formats," said Walter Devins, CEO of Imangi Studios. "We've built a passionate global community around Temple Run, and this partnership will give our fans an experience unlike ever before. A. Smith & Co. creates epic shows that inspire people to push their limits to reach greatness, and we can't wait to see them do the same with Temple Run."
Additional details regarding the distributor and release date have not yet been announced.
In other gaming news, the beloved 90's Nickelodeon game show Legends of the Hidden Temple is getting a "supersized, adult" reboot, courtesy of the CW Network.