Razer Is Bringing Real Sustainability Initiatives To Gaming
In conversation with Chief Marketing Officer of Razer, Zuber Mohammed.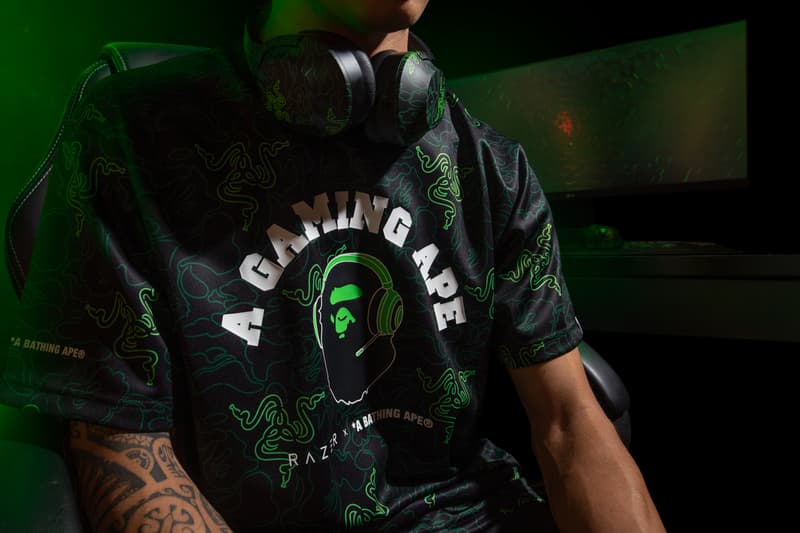 1 of 6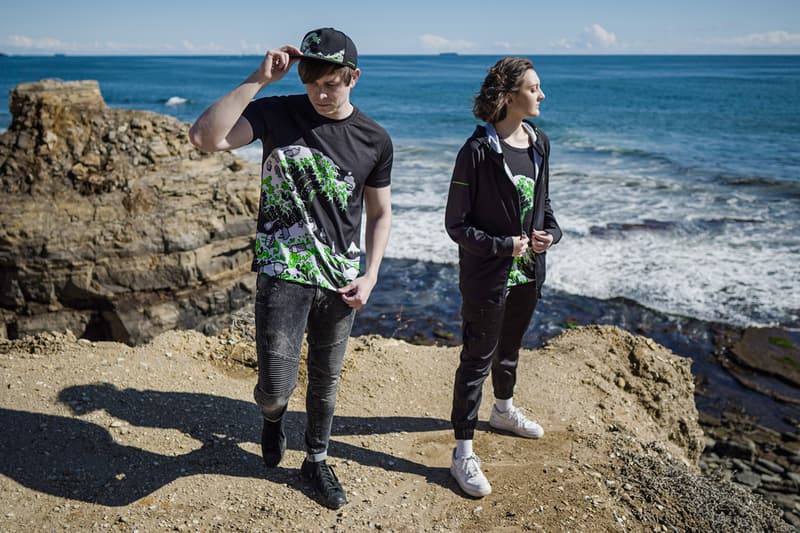 2 of 6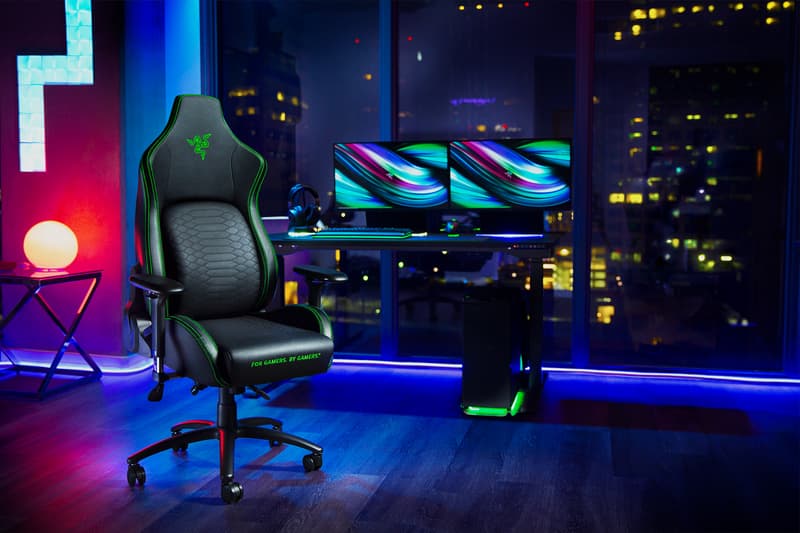 3 of 6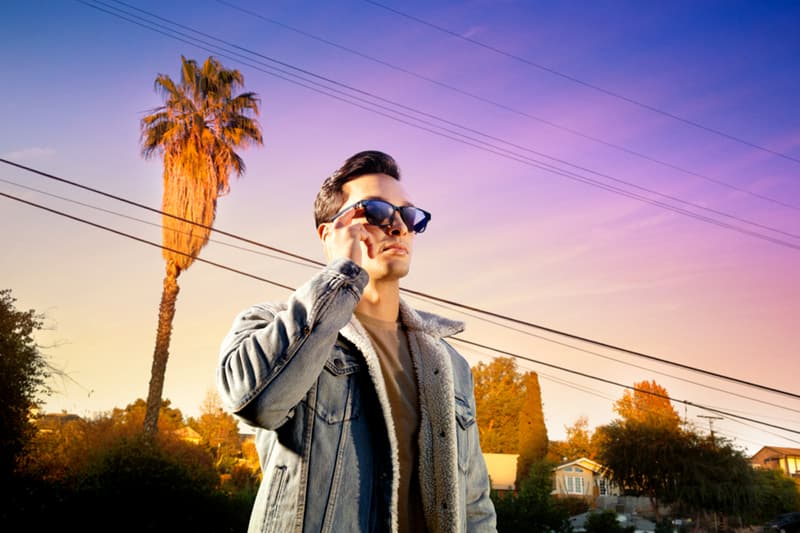 4 of 6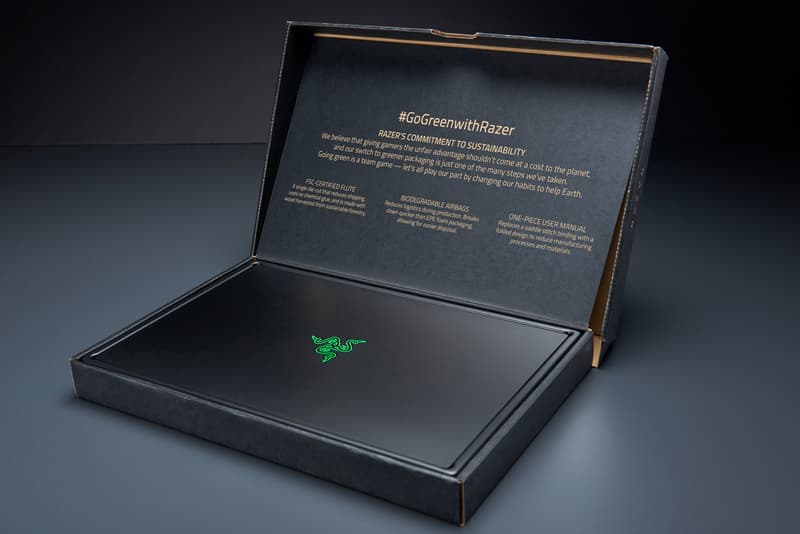 5 of 6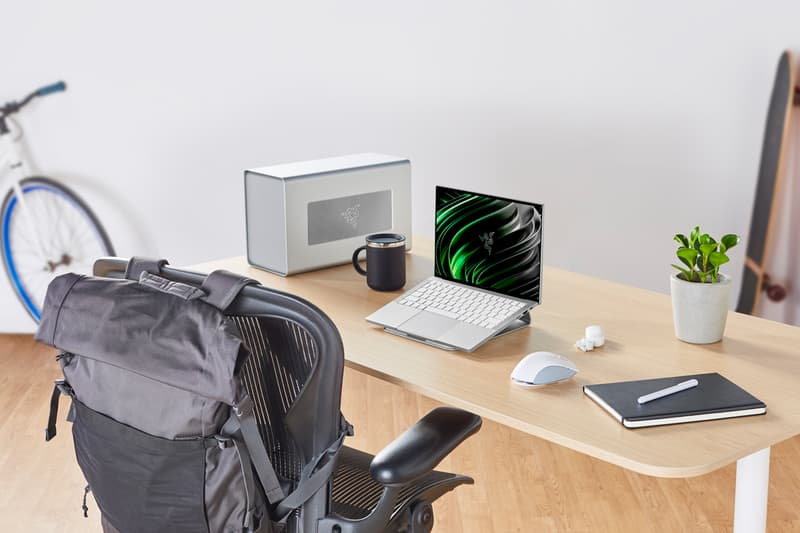 6 of 6
Razer, the world leader in high-performance gaming hardware, software and systems, can no longer be boxed in. The company has positioned itself at the booming intersection of culture and gaming, expanding its range past just product and evolving into into a full-blown lifestyle brand. From collaborations with streetwear brand BAPE to its all-new Iskur chair and Anzu audio glasses, Razer has tapped into a new level of understanding of the different wants and needs of the gaming community. And the buck doesn't stop there, as Razer is designing new ways to give back through greener initiatives, in an effort to join companies like Nike in creating more sustainable products for consumers.
As one of the most recognized and notable lifestyle brands in the gaming world, Razer has stayed true to its motto "For Gamers. By Gamers." by consistently delivering with a consumer- first mentality. Even with products like the new Kiyo Pro webcam, the Opus mobile headset, or the Iskur chair, there is no denying Razer has shifted focus to creating high-quality and award- winning everyday devices. As Razer leans further into accepting its place as a leading global lifestyle brand, it will allow the organization to scale further upwards to accommodate more and more people around the world who want to be in on this community-building effort, adding in a strong push towards sustainability.
With Razer in such a strong position to make a positive impact in the world, especially with the youth, millennials and Gen-Z, they are not taking this lightly at all; the proof is in the pudding. As part of the #GoGreenWithRazer initiative, Razer mapped out a 10-year environmental roadmap and since the announcement of this roadmap alone, Razer has already met and expanded on its goal to save 1 million trees in 2020 together with Conversation International. Razer also was able to release its first 100% recycled clothing apparel collection — the Kanagawa Wave apparel, which was made from recovered marine plastics as well as launching the Razer Reusable Straws. They also recently launched a $50 million Razer Green Fund that will invest in sustainable products, initiatives, and startups such as BAMBOOLOO, a sustainable brand specializing in bamboo-based toilet paper and other home products. Razer's next goal is to go fully carbon neutral by 2030, including all of their products and packaging being 100% recyclable. These are just a few ways Razer is giving back and empowering its community of more than 125 million users to get in on the action.
HYPEBEAST sat down with Chief Marketing Officer of Razer, Zuber Mohammed to discuss how Razer carved out its essential space in the world of gaming culture, how the brand has evolved from product-focused to a more lifestyle label, how to really tap in to the youth community of gamers and millennials, and finally, how Razer is bringing real sustainability into the gaming community.
Gaming has become a lifestyle that Razer is at the forefront of. How would you describe this lifestyle?
Gaming is a lifestyle filled with its own culture. Gaming is about more than just playing games; it's about healthy and fun competition, it's about the growth of content creators and watching gaming becoming the go-to form of entertainment for young people, it's about following pros across Esports leagues to support them and learn from them, and most of all, it's about gathering with friends and becoming a part of a diverse and welcoming community.
At Razer, we build the pillars of what it means to be a gamer and be a part of this rich community. We create not only high-quality gaming hardware but also gear that brings gamers together and promotes the gamer lifestyle with pride. This includes the new Kiyo Pro webcam, our all-new Iskur chair and Anzu audio glasses, and our recent apparel drops, including a collaboration with the popular Japanese lifestyle brand BAPE.
What influence do you think the gaming space has on other areas of culture? Why do you think this lifestyle has become so dominant in recent years?
Gaming has really evolved over the years. From being an individualistic past-time restricted to either a PC or a console, it has grown to become an ubiquitous form of entertainment that engages communities of players through multiplayer online gameplay, that is seamless across platforms, be it PCs, consoles or mobile. As a result of this and the proliferation of a wide genre of games, the influence of gaming has become far more pervasive across ages, genders, geographies, etc. Inevitably, this has caused the gaming lifestyle to converge with other aspects of culture, and create a sense of kinship and inclusivity among gamers, especially for Millennials and Gen Z. Gamers are more mainstream today, and want their gaming lifestyle to be a part of their identity and expression.
Thanks to platforms such as Twitch and YouTube, even when not playing, gamers can participate in gaming events, or interact with their favorite streamer or celebrity playing games. And it is this pervasive accessibility that has seen gaming bleed into mainstream pop culture and also break into other areas of life. We have celebrities on mainstream television, who owe their fame and success to the popularity founded in streaming games. Conversely, there's a myriad of celebrities, famous from sports, music, TV or films, who are also avid gamers and want to be seen that way. It's fair to say that everyone, at some level, is a gamer and we all share a commonality to which we can all relate, through video games.
Razer recognized this desire to be proud of being a gamer, being part of something, early on and it is one of the reasons why we have such a large and passionate fanbase. In addition to our PC focused products, we now have more console and mobile products, which further broadens our consumer base, and when we couple that with our expanding range of lifestyle and apparel products, we take our brand beyond gaming and into everyday life. Our fans want to show they're not just gamers, but Razer gamers, and whether that's through wearing a sustainably produced Kanagawa Wave hoodie, or listening to the Ghost of Tsushima soundtrack through one of our Bluetooth headsets, we are able to provide for all their needs.
How is Razer more than just a computer company? Why do you think it makes sense for the brand to create beyond its original product offering?
Razer has always been a lifestyle brand for gamers, and that means more than just designing high-quality hardware products. We're always looking at ways to innovate and bring new ideas to market that can best serve our community. As gaming has grown into a lifestyle with its own culture and widespread influence, there has also been a convergence across gaming, entertainment, productivity and fashion. Hence, it is inevitable that we at Razer have expanded our offerings to meet the needs of gamers everywhere with lifestyle and productivity products. These products, like the Opus headset and Hammerhead True Wireless earbuds, can be used by our community in a variety of ways, whether they're working from home, at the gym, playing games, traveling or just looking for a new piece of gear to lounge around with at home.
When you think of gaming, sustainability isn't necessarily the first thing that comes to mind. What was the thinking behind making this a pillar of the brand? Why was it important to bring these initiatives into the space?
Razer is one of the most recognized lifestyle brands in gaming and that gives us the opportunity, in fact the responsibility to reach and influence hundreds of millions of people, especially the youth, millennials and Gen Z who follow our brand closely. Our future is in all our hands, and we recognize how our actions impact the environment and how change must start with us. Because of that, we wanted to take charge and spread our belief in making the world a better place by activating these sustainability measures that we know resonate with our fans.
In what ways are you bringing sustainability into the gaming space?
Starting at RazerCon 2020 last October with our Sneki Snek campaign to save 100K trees with Conservation International, we've continuously rolled out new initiatives and products that continue to support our sustainability goals as a company. This March, we announced our 10-year #GoGreenWithRazer roadmap that aims to build a sustainable company from the inside out by building a green organization, manufacturing recyclable products, leading a green community and investing in a greener future. Our goals include using 100% renewable energy by 2025 and becoming fully carbon neutral by 2030, among others (our 10-year sustainability roadmap can be found at www.razer.com/go-green).This is only the beginning of our sustainability efforts and we look forward to working with our community to bring a more sustainable ecosystem to gaming and to the world.
You have kept an open conversation with your audience, who are mostly millennials and Gen-Zers. What have you learned from keeping an open discord with them? What is important to your community and how have these conversations driven your mission?
Gamers are multi-faceted and with many needs and aspirations. They are not only gamers but also professionals, entertainers, or students. Through constantly engaging with our community in a two-way dialog, we have learned about what our audience likes or dislikes in our products, as well as their interests and desires related to gaming, productivity, lifestyle, and fashion. This constant conversation has opened doors to new product categories that allow a gaming way of life to flourish via new avenues. Some of our newest products embrace this lifestyle including our Iskur chair, our Razer Book productivity laptop and our Opus mobile headset.
With gear and apparel the next frontier for the brand and what is the vision behind entering this space?
We want to provide our community with more ways to share their love of gaming and its culture with the world. With a majority of our fans being Millennials and youth, and the emergence of the intersection of gaming and streetwear, our loyal community and fans have been asking for more Razer products to flaunt their allegiance to the brand. We continue to provide our community with high-quality, stylish, and comfortable clothing that keeps in line with our mission of "For Gamers. By Gamers." for our fans to be excited to wear and proud to flaunt. Our strategy is to launch Razer apparel drops and collaborate with like-minded fashion and lifestyle brands like BAPE, which are usually exclusive collections and limited to 1,337 units only — an iconic number every gamer is familiar with. The Razer x BAPE collaboration was a huge success and the collection was sold out in seconds! This was just a start and we are looking at curating more surprises for the community and fashion enthusiasts.