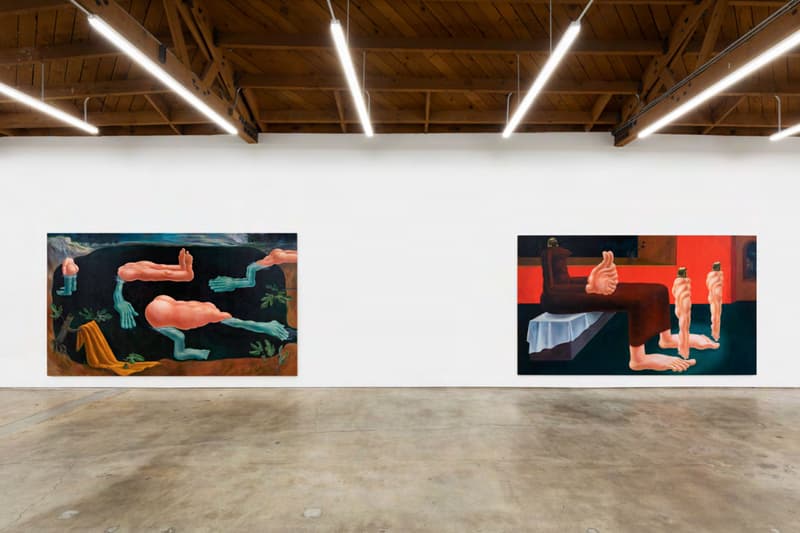 1 of 8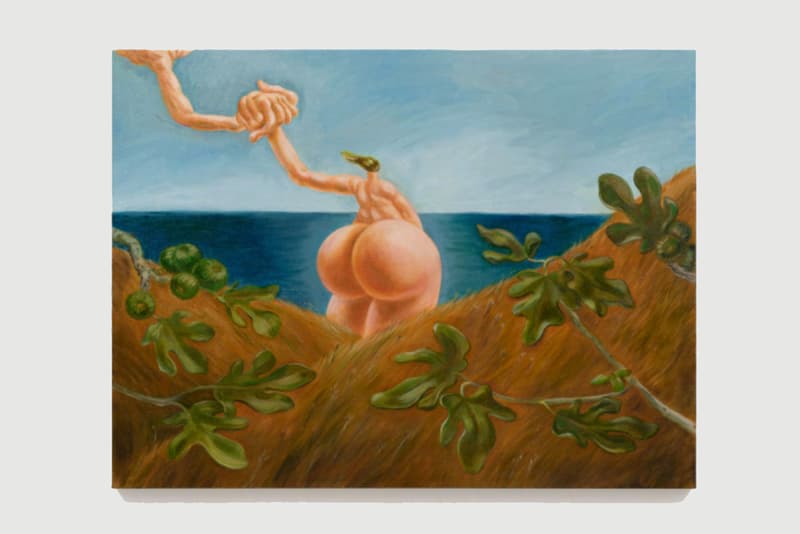 2 of 8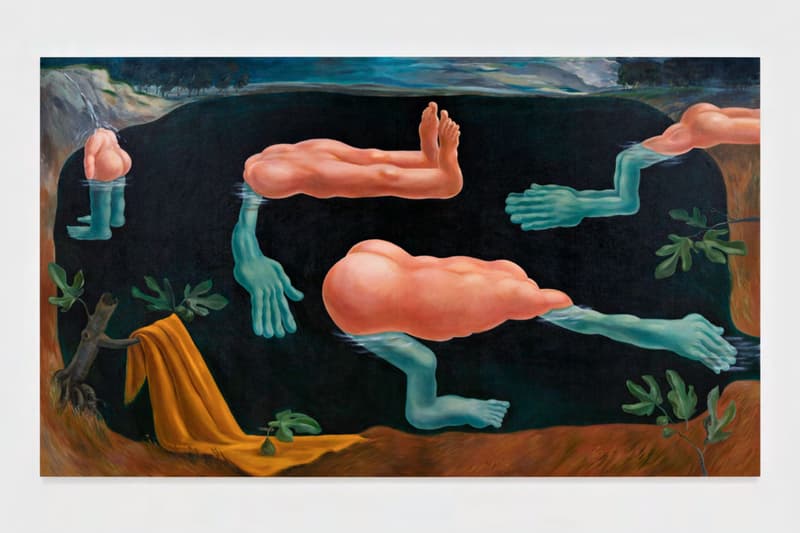 3 of 8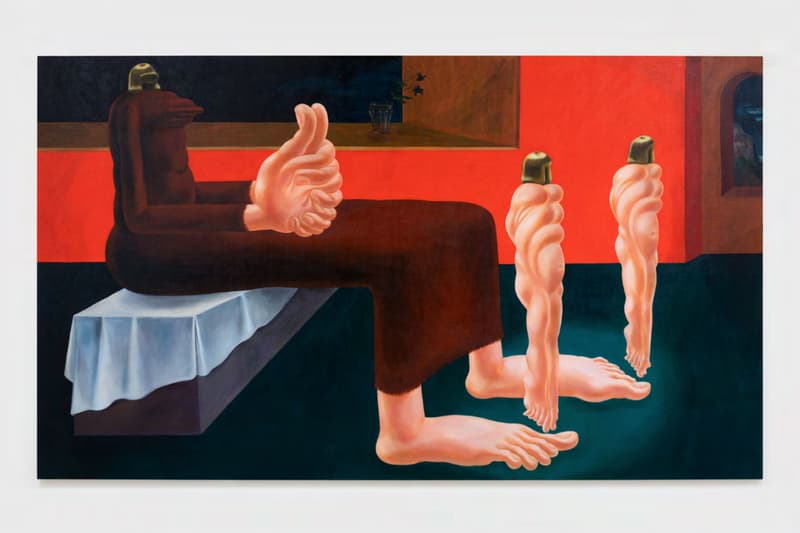 4 of 8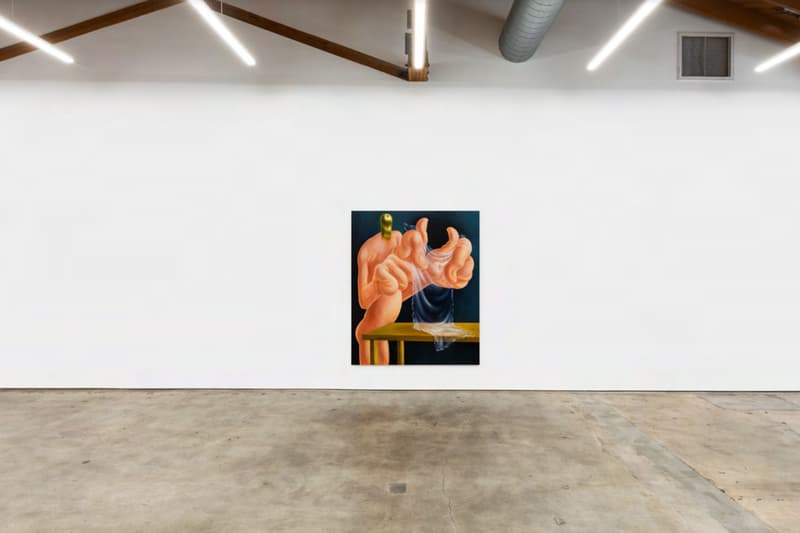 5 of 8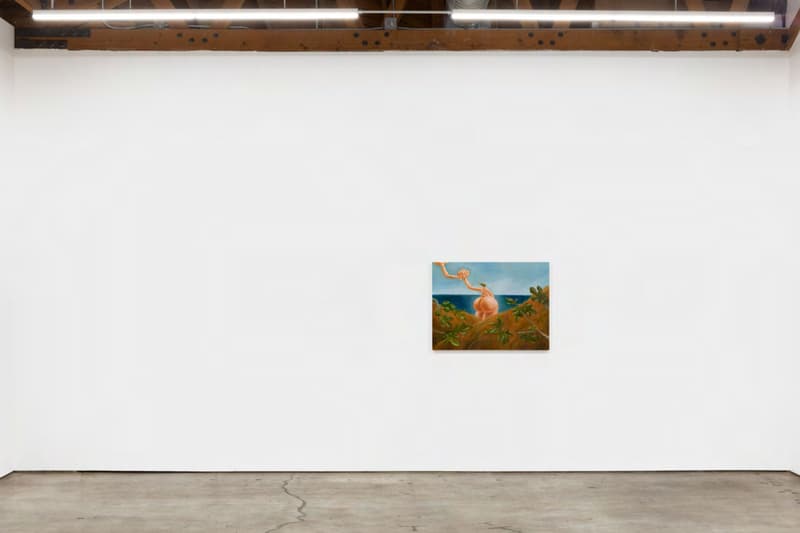 6 of 8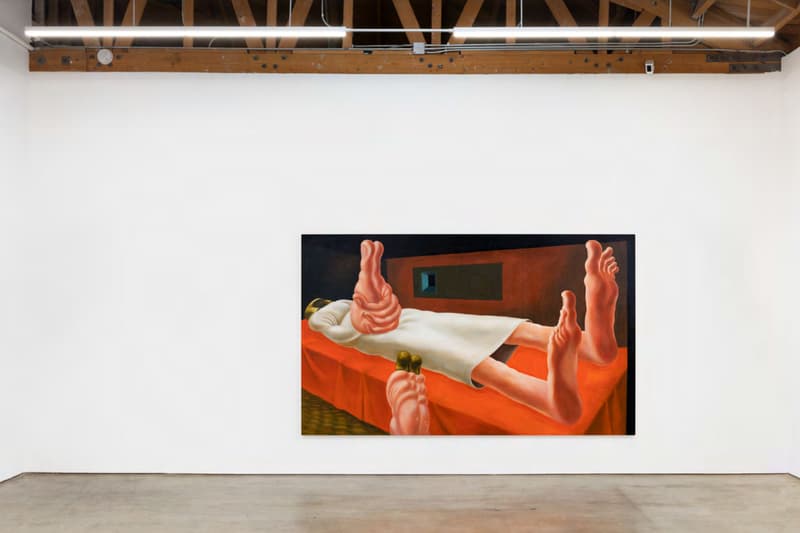 7 of 8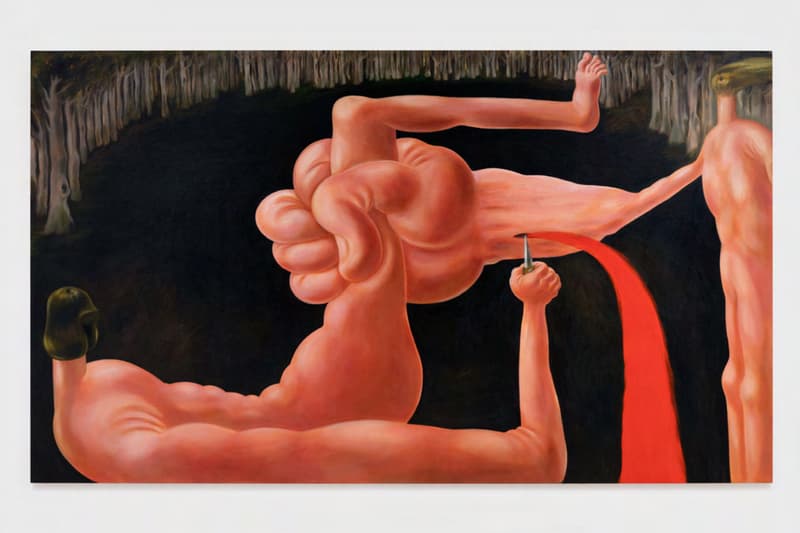 8 of 8
Louise Bonnet's Absurdist Figures Land in Los Angeles' Nino Mier Gallery
Inspired by Agnès Varda's 1985 drama 'Vagabond'
---
Los Angeles-based, Switzerland-born painter Louise Bonnet is hosting her third solo exhibition at Nino Mier Gallery, where seven new oil paintings have convened for their debut. Each completed one year into pandemic-induced quarantine, Bonnet's new works are inspired by a film about an enigmatic wanderer in Agnès Varda's French drama Vagabond (1985). 
Bonnet's work teeters on the line between beauty and grotesque, enlisting exaggerated proportions and distorted features for her signature figures among vivd-yet-sparse backdrops, and this latest range is no different. Where the sartorial film follows an unchecked drifter named Mona as she traverses a French countryside, Bonnet presents a series of distinct scenes that together encompass a woman's desire to be alone and to "remain inaccessible in a world that expects women to be available and accommodating," according to the exhibition's notes.
Inside the new gallery, Interior with Orange Bed (2021) and Red Interior with Seated Figure (2021) depict a large, composed figure firmly holding her hands together in a disciplinary display of self-control. Bathers (2021) illustrates four headless figures dipping their limbs in a dark indigo body of water, and Landscape with Fig Leaves (2021) shows a contemplative figure looking out over a vast ocean, among several other paintings.
Each figure in the series is equipped with rubbery, putty-like flesh — stretched and constrained in a metaphorical expression of their mental states — while the artist's classic blonde helmets conceal each subject from an outward gaze.
Louise Bonnet's VAGABOND will remain open at the Nino Mier Gallery in Los Angeles until June 19. Make a reservation ahead of your visit on the gallery's website.
In another corner of the art world, Wu Yue's surrealist artworks are currently showing in Chicago's Anthony Gallery.