JAY-Z Remembers Boycotting GRAMMYs After DMX Wasn't Nominated
Hov shared that he wasn't even in the building when he won his first ever GRAMMY in 1999.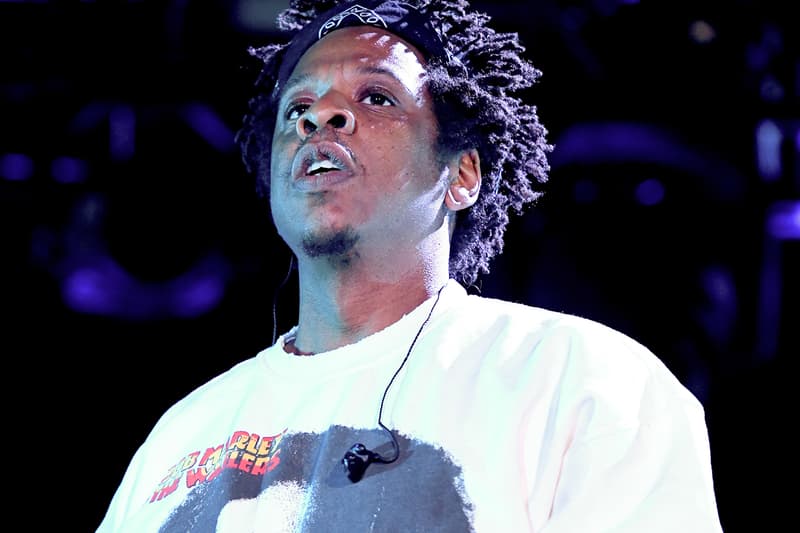 JAY-Z recently appeared in an episode of The Shop: Uninterrupted where he talked about boycotting the GRAMMYs after DMX failed to secure even a single nomination.
"By the way, the first time I boycotted the GRAMMYs was for him. We both came out that year. He didn't get nominated — he dropped two albums, had two No. 1 albums in the same year. They didn't even nominate him," Hov explained. "I won that year for Rap Album, so my first GRAMMY win, I wasn't there. I wasn't even in the building because I boycotted it for him. So, there was a competitive thing but it was big love. He was so competitive with me, I never met a human being more competitive with me. Ever. Not even my big brother. No one."
He continued, "We met battling. That's how we met. We was in the Bronx, in the pool hall. After that battle, he went to like, a show. He got on stage and said, 'JAY-Z, where you at?!' I was like, this guy is nuts. He was just all passion." Hov also shared what he calls his "fondest memory" of X, which was his tour with DMX, Method Man, Redman, Ja and The LOX. "He improved my stage show," he admitted. "Remember, rap tours weren't going out at that time. There was no rap tours. Maybe the Fresh Best in the '80s or some time, but there were no rap shows. Me, DMX, Method Man, Redman, Ja, The Lox, this tour is packed. First night, 360 sold out. Everyone has a great show. Meth and Red are flying in the audience. Incredible performance, everyone's destroying it."
"So X is about to go on and I'm like, you know, I wanna see. X is going before me," he said, sharing in vivid detail that that the arena began "shaking" as X's music played. The moment the late artist's distinct growl echoes throughout the venue, "The f*cking arena goes crazy."
JAY-Z appeared on DMX's posthumous album EXODUS, linking up with Nas on the track "Bath Salts."
Elsewhere in music, take a look at the first week sales projections for EXODUS.