Telfar Revamps Staff Uniforms For White Castle's 100th Anniversary
Including, for the first time, a staff durag.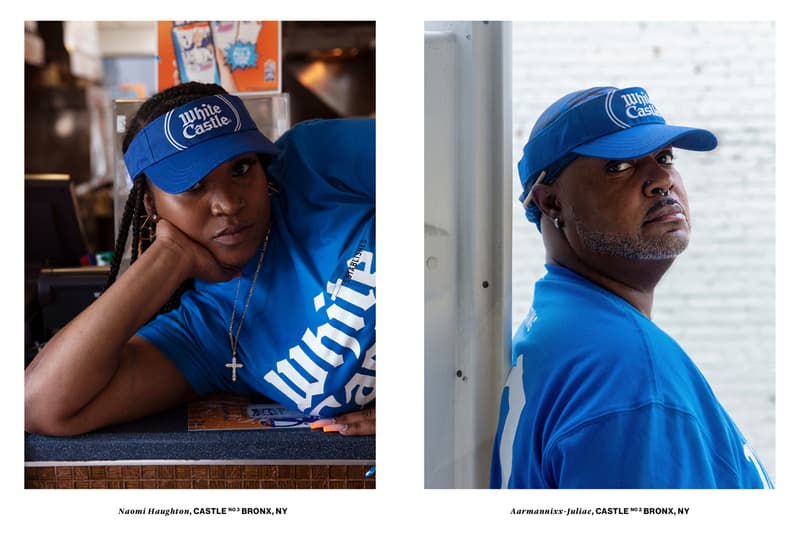 1 of 8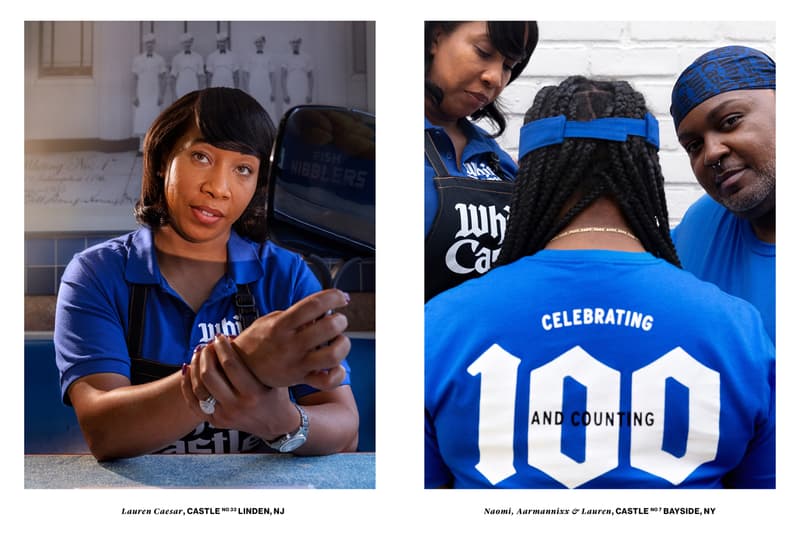 2 of 8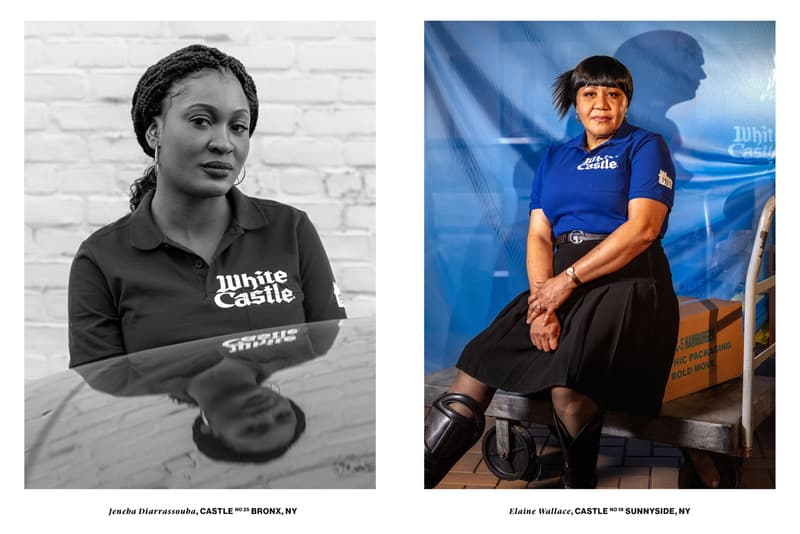 3 of 8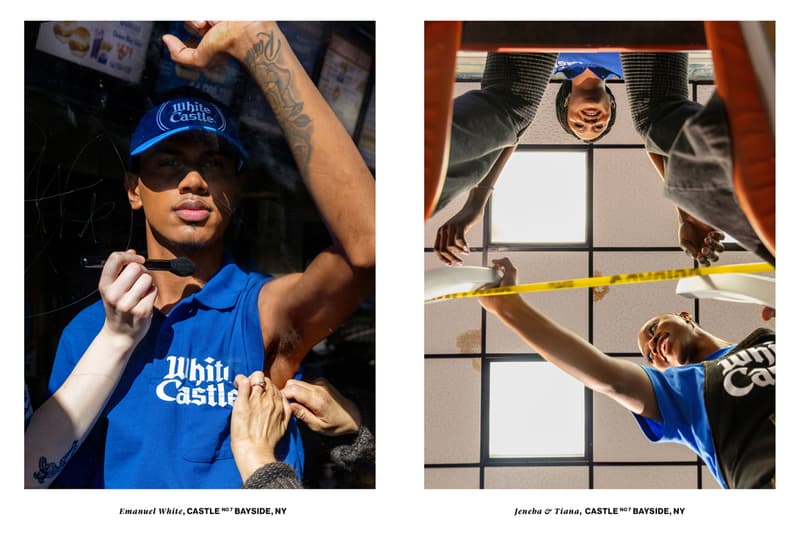 4 of 8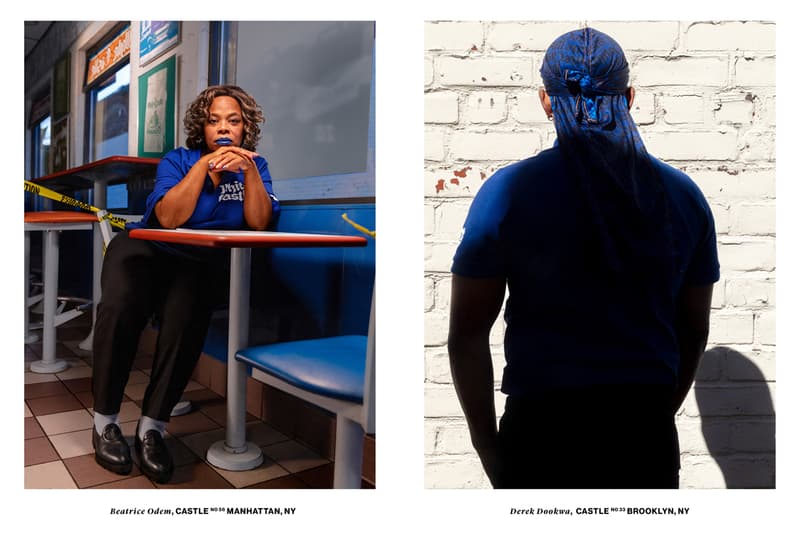 5 of 8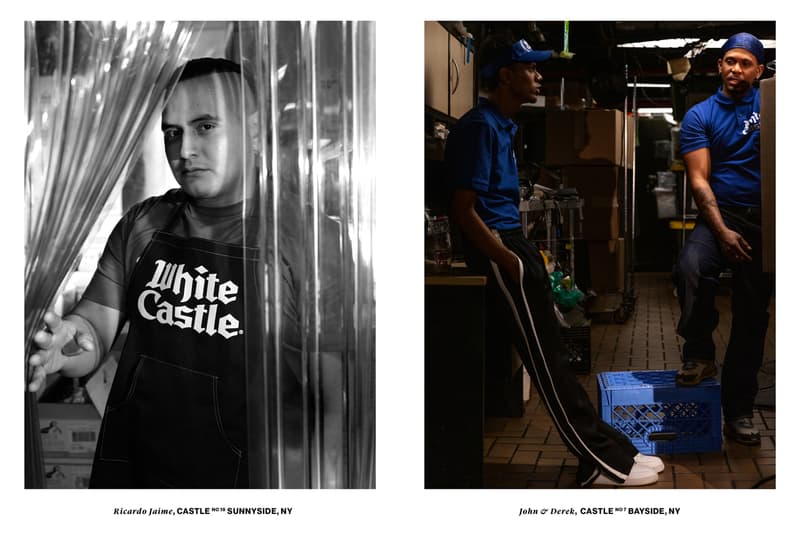 6 of 8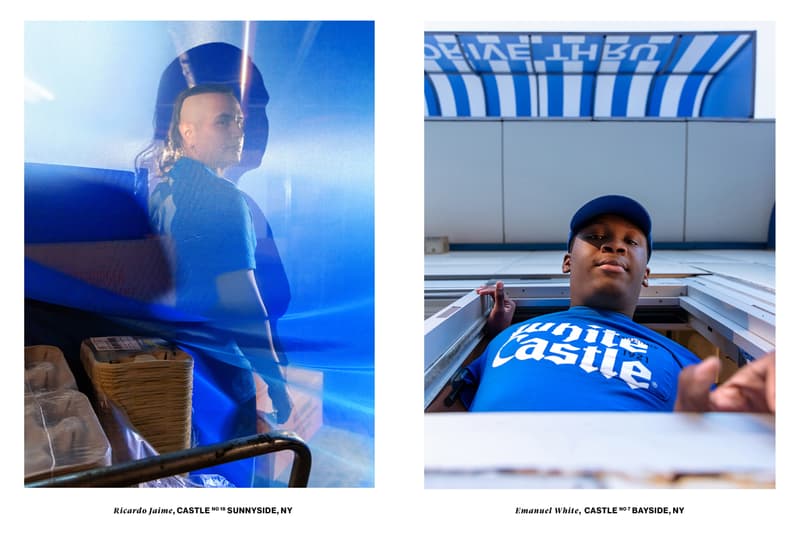 7 of 8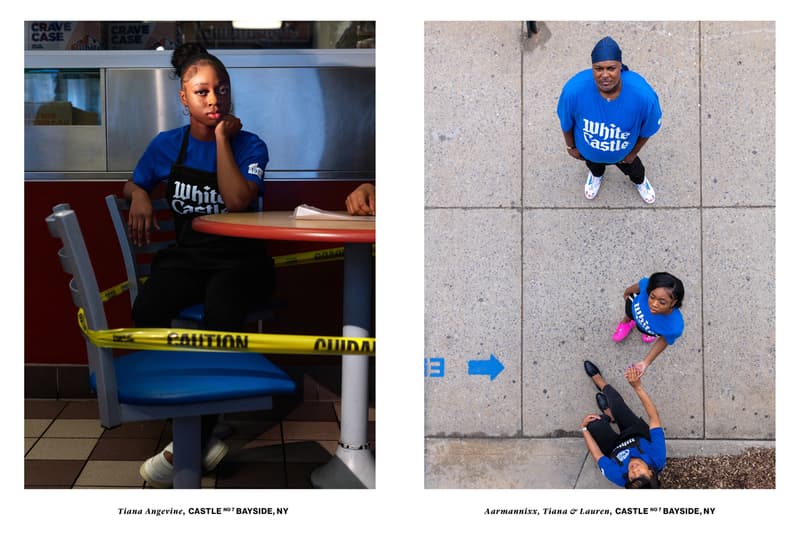 8 of 8
Telfar's relationship with White Castle goes way back. Since White Castle sponsored Telfar's 2015 runway show — and hosted the ensuing afterparty — the two have been inseparable, developing capsule collections and crossover efforts with aplomb. For the chain restaurant's 100th anniversary, the New York-based designer has cooked up a quartet of new uniform designs, modeled by real employees and lensed in a series of intimate portraits by Elliott Jerome Brown Jr.
Four designs are on hand for all of White Castle's 10,000 employees, accompanied by a capsule collection shortly made available to the public. Staff will be able to select from a new T-shirt, polo, apron, visor or durag, the latter being White Castle's first hair accessory and an item long requested by workers. Realized in black, light blue or royal blue, the entire collection sports White Castyle branding and "Celebrating 100 Years and Counting" verbiage to reiterate the anniversary.
"We wanted something special for our 100th birthday that captures the authentic spirit of White Castle and, as always, Telfar came through for us," Jamie Richardson, a vice president at White Castle, said in a statement. "Telfar has taken our uniform to a new place, creating something that's distinctive, attractive and comfortable, and something our team members will feel great in whether they're at work or hanging out with friends and family."
This is the fourth time that Telfar has concocted a team uniform for White Castle, but its the most expansive lineup to date. Its joined by the aforementioned limited edition collection that will soon be sold to the public. Like the previous efforts from both companies, proceeds from this selection will benefit a charity — this time, it's the Robert F. Kennedy Human Rights Liberty and Justice Fund, which aids imprisoner minors with bail funds.
"White Castle supported us before our success and we consider them family," Babak Radboy, Telfar's creative director, continued. "Their team would serve sliders backstage at all our shows and were basically part of our team. It's still the only thing open after midnight in Telfar's hood — seeing our uniforms there means something to us, and so we take it personally."
"This is a special friendship between a 100-year-old food business and a 15-year-old fashion house," Richardson finished. "We have genuine reverence for TELFAR's vision and originality, and more importantly, we believe working together provides us the opportunity to make the world a better place."
Shop the new White Castle collection on Telfar's website and expect to see the new uniform at local restaurants in the coming weeks.
Recently, Telfar introduced the second edition of its Bag Security Program to much fanfare and even controversy.