Skittles' Sour "Shriekers!" Will Creep up In Your Bag of Treats This Halloween
"Some are so sour they will make you shriek!"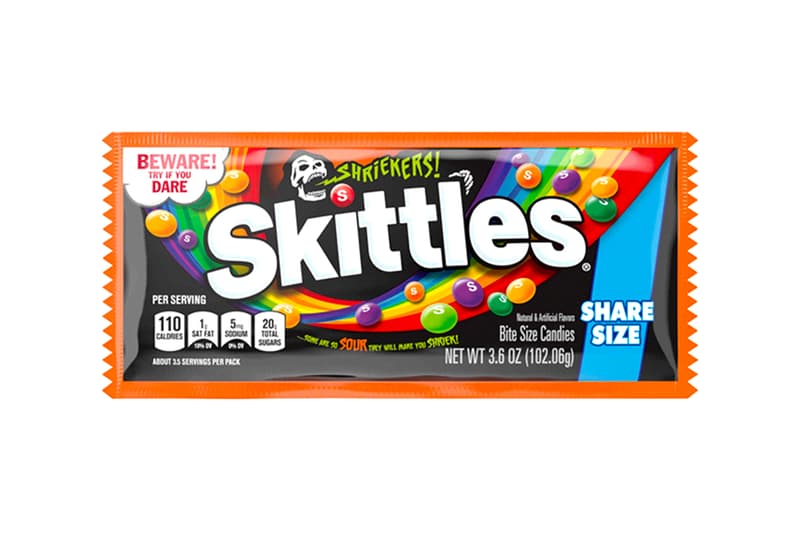 Mars Wrigley's has unveiled spooky-new Skittles flavors in preparation for this year's Halloween.
Dubbed "Shriekers!," the new release will come in a vibrant assortment of Spine-Tingling Tangerine, Ghoulish Green Apple, Rattled Raspberry, Citrus Scream and Shocking Lime. "Some are so sour they will make you shriek!," notes the packaging. Like last year's mixed Halloween goodies, you won't know which Skittle is the hard-hitter until it puts your taste buds on overdrive, which can be fun if you're sharing with friends.
There's no news yet on the exact date of Skittles' "Shriekers!" release, but the obvious guess, of course, would be Halloween.
In case you missed it, here's a look at Skittles' colorful new gummies.