NIGO Teases New HUMAN MADE x Blue Bottle Coffee Collab
Called "FUTURE BLEND."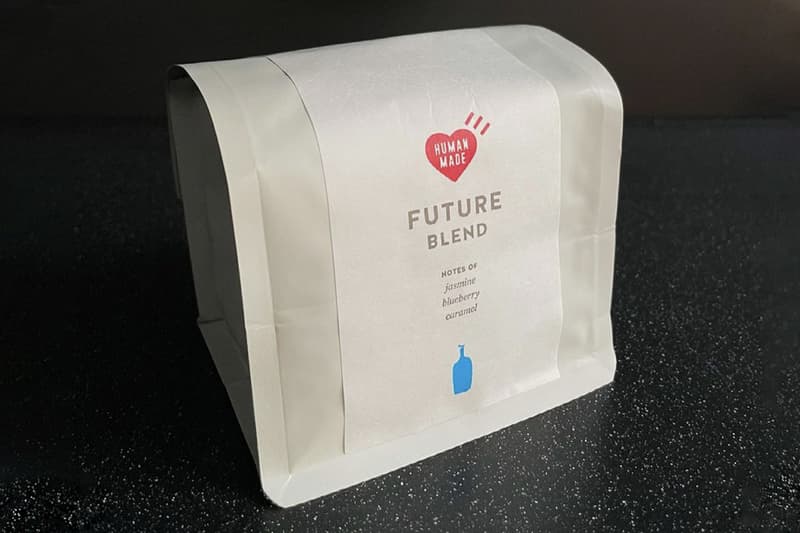 NIGO has just teased HUMAN MADE's new collaboration with Blue Bottle Coffee.
Unveiled on Instagram, NIGO posted a photo of a pack of coffee beans that displays HUMAN MADE's red heart logo. Just underneath the motif is the name of the blend, aptly called "FUTURE BLEND." Below is a brief description of what customers should expect to taste in the brew: notes of jasmine, blueberry and caramel. And, of course, Blue Bottle Coffee's logo appears as well, showing up at the very bottom below all the information.
NIGO's teaser hasn't revealed any dates yet for the HUMAN MADE and Blue Bottle Coffee's collaborative release, but we should expect to see it rolling out in the near future.
View this post on Instagram
If you like HUMAN MADE, be sure to check out the label's '50s-inspired Hot Dog rug.