H Moser Drops Endeavour x Seconde Seconde Concept Eraser Watch
seconde/seconde/ has carved out a niche of satirical vintage watch mods.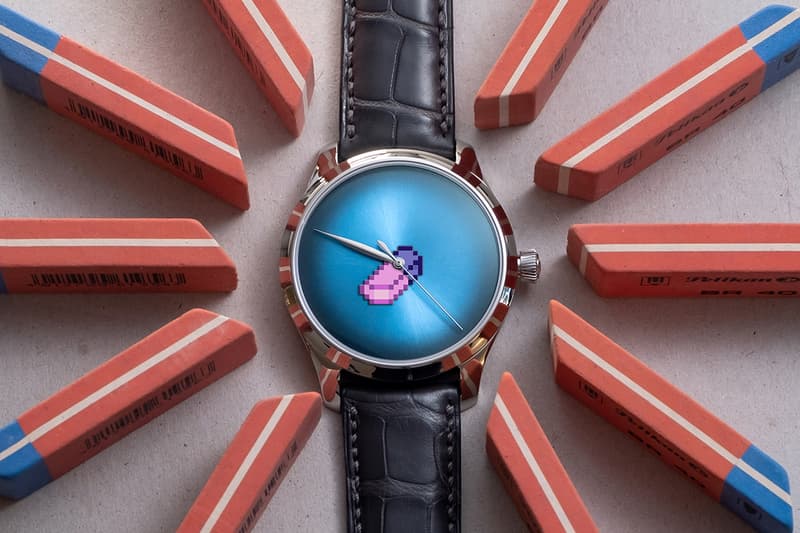 1 of 5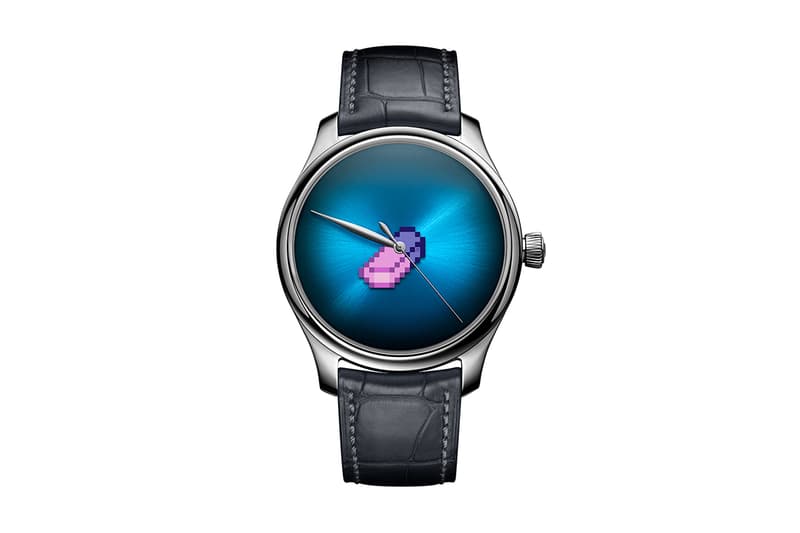 2 of 5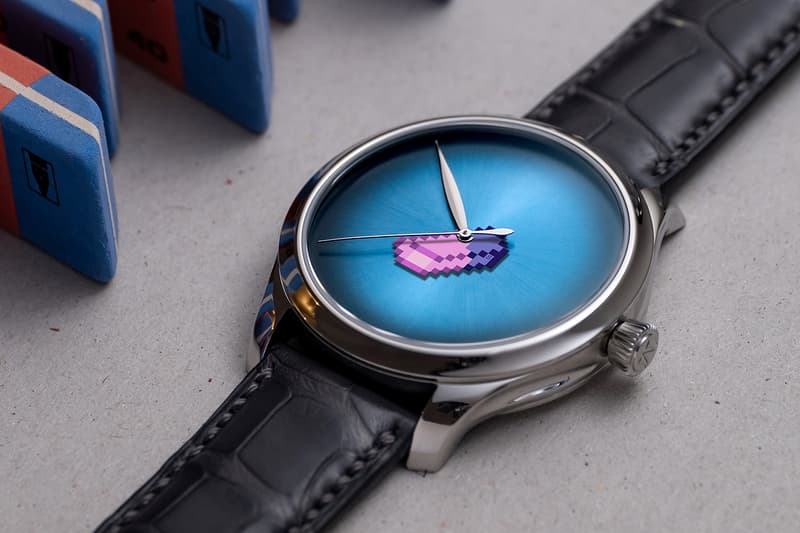 3 of 5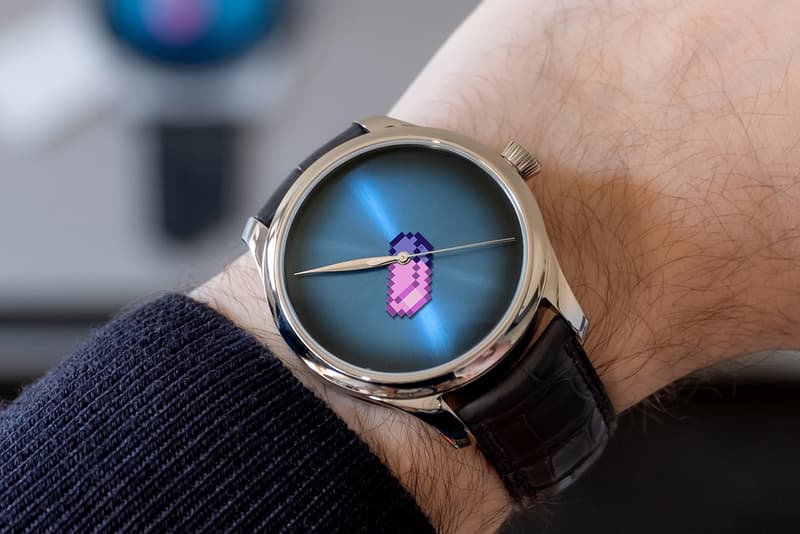 4 of 5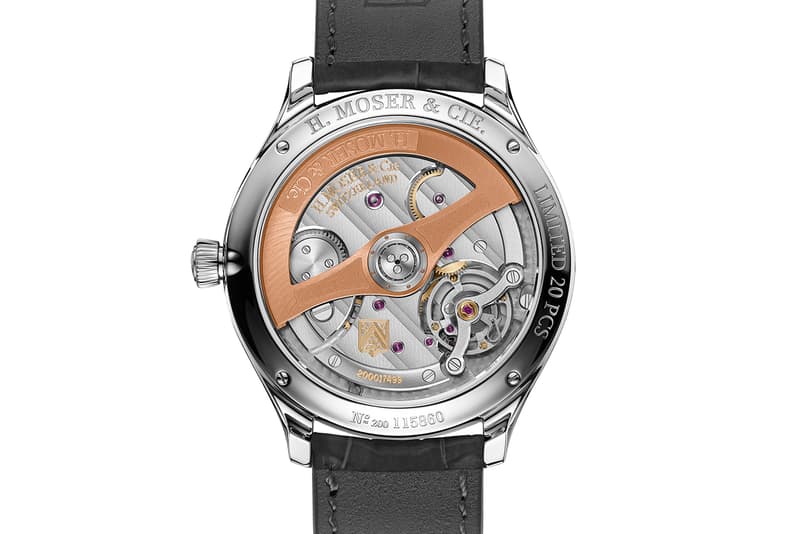 5 of 5
H Moser & Cie, a brand which started removing its branding from watches in 2015, has called in satirical Parisian watch mod brand, seconde/seconde/, to take things further.
Moser turned debranding into a strategy, letting its case silhouettes and brightly colored smoked dials speak for themselves.
Now Moser has handed the concept over to Romaric Andre, whose second/seconde/ brand modifies vintage watches with newly created hands – made by France's last surviving hand manufacturer – which pass comment on the specific watch brand or model.
For this H Moser & Cie Endeavour Centre Seconds Concept X seconde/seconde/, a limited edition run of 20 watches, Andre has replaced the watch's hour hand with a brightly colored pixelated eraser.
"The 'hand swap' – this principle designed to switch one or more hands on an existing watch – has become my signature," said Andre. "For me, it is driven by a latent disrespect impulse. I want to upset the balance. Create disharmony. This dissonance is my way of disorienting the product, deconstructing it. So that I can then reconstruct it. To reveal an unknown facet or show another perspective. My perspective. The eraser, I see it as a banal everyday object which is taking power over the prestigious exceptional object."
The concept model is based on the 40mm stainless steel Endeavour Centre Seconds model with Moser's Funky Blue dial and its 3Hz HMC 200 automatic in-house movement with three days power reserve.
The Endeavour Centre Seconds Concept X seconde/seconde/ is available now via H Moser & Cie, priced CHF 19,900 ($21,040 USD).
In other watch news, Mr Jones' latest watch explores the allure of the Red Planet.