DJ Khaled Confirms Justin Bieber and Justin Timberlake Features on 'Khaled Khaled' Album
"BREAKING NEWS ALBUM 99% DONE!!!"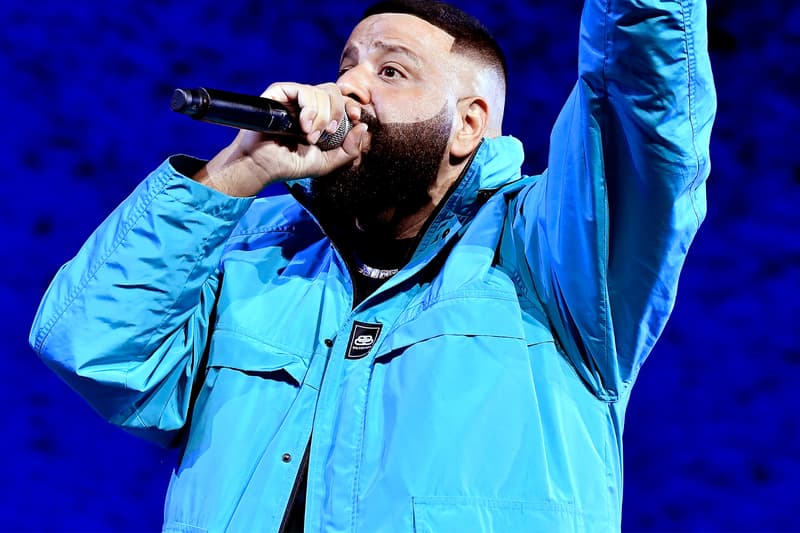 DJ Khaled took to social media to announce his upcoming album Khaled Khaled is set to feature a slew of high-profile artists.
The famed DJ and producer revealed on Instagram that he is in full "album mode" when he appeared to have not picked up a FaceTime call from Justin Bieber and Justin Timberlake. He accompanied the screenshot of the call with a caption, "I'm so stressed out in a good way mixing and mastering this album I missed the legendary FaceTime of the ICONS @justinbieber and @justintimberlake."
Khaled continued, "My brothers I'm gonna call you back! I'm mixing BOTH of y'all's VOCALS! @justinbieber I just got done with the mix a few days ago get ready for mastering! And @justintimberlake I just sent the record we did together off to mix. My brothers I will call you RIGHT BACK! I'm in ALBUM MODE !!!! #99% DONE. KHALED KHALED THE ALBUM COMING."
Khaled also posted a video to Twitter of him FaceTiming Timberlake, discussing the album. Timberlake can be heard commenting on the track, "This record touched me, man. This is an important song. This is like if "Song Cry" would have never existed, but then "Holy Grail" was "Song Cry"."
Take a look at DJ Khaled's social announcements about Khaled Khaled below.
View this post on Instagram
View this post on Instagram
J U S T I N T I M B E R L A K E
VOCALS IS IN!!

This LAST MINUTE MAGIC DIFFERENT ??????

BREAKING NEWS ALBUM 99% DONE!!! #KHALEDKHALED #ALBUMMODE @jtimberlake @wethebestmusic @rocnation @Epic_Records pic.twitter.com/vlSUlKLYxJ

— DJ KHALED (@djkhaled) April 23, 2021
In other music news, Young Thug and YSL Records' Slime Language 2 debuted at No. 1.