Amazon Raked In More Profit During the Pandemic Than in the Past Three Years
Largely fueled by the rise in online shopping in 2020.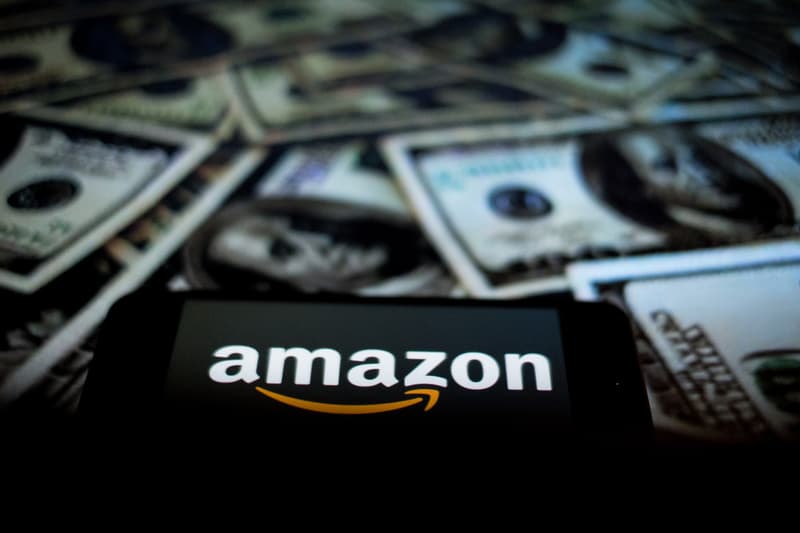 Following Amazon's announcement that CEO Jeff Bezos will be stepping down this year, the tech giant has still seen evident growth despite the pandemic. In fact, due to the rise of online shopping during COVID-19, Amazon has reported that it made more profit within the past 12 months than it has in the previous three years.
According to its latest earnings report, Amazon profited $26.9 billion USD between April 2020 to March 31, 2021, while it only made $24.7 billion USD in profit between 2017 to 2019. Net sales climbed 44 percent to $108.5 billion USD in the first quarter of 2021, in comparison to $75.5 billion USD at the same time last year. The drastic increase marks the highest growth rate for Amazon since 2011 as well as the 78th consecutive quarter that has seen double-digit year-over-year growth.
The success of Amazon has been largely fueled by the massive jump in e-commerce during the pandemic. The company's streaming sector has also reported a spike in paying Amazon Prime members, with more than 200 million users. Its Amazon Web Services grew 32 percent, generating $13.5 billion USD and taking up 12 percent of Amazon's total revenues.
Though the company has been one of the few companies that have benefitted greatly from the pandemic, it has recently faced scrutiny-mistreating its workers unfairly. In response, Amazon is set to raise minimum wage payments for its logistics workers.
In other tech news, Jeff Bezos' Blue Origin will be selling tickets for space tourism starting on May 5.