How Do You Prepare for the Olympics During a Pandemic?
"The main goal was staying sane."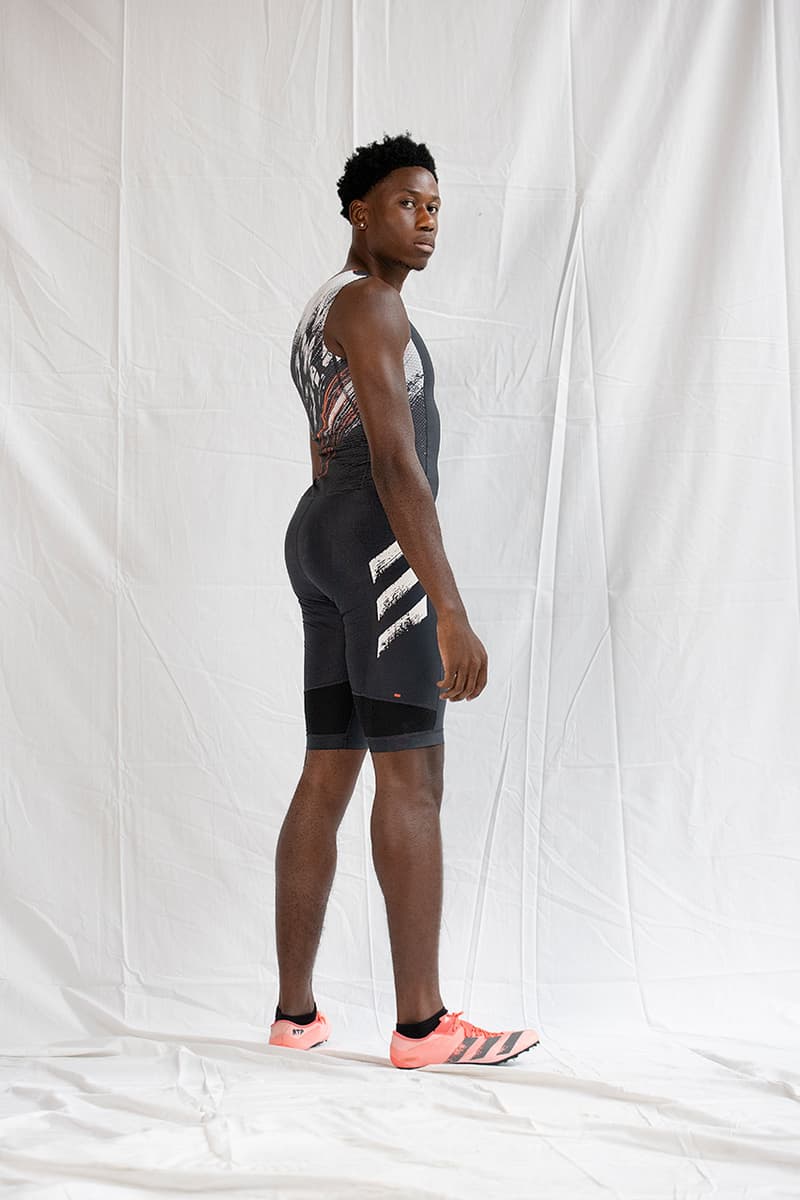 How Do You Prepare for the Olympics During a Pandemic?
"The main goal was staying sane."
2020 should have been the most important year of Ojie Edoburun's career. The 24-year-old sprinter dreamt of making his mark on the world of track and field on the Olympic stage — but thanks to the COVID-19 pandemic, his plans had to be put on ice.
"It's been the toughest year of my career so far," Edoburun says now. "Everything that was normal to me was pretty much dismantled in the space of a few months. I've always had regimented training with an end goal of the Tokyo Olympics, and for that to be taken away so suddenly wasn't easy."
Edoburun is one of Britain's brightest sprinting hopes. With a personal best of 10.04 seconds over the 100 metres, the London-born athlete was in the shape of his life heading into 2020, but the cancellation of Tokyo 2020 left him feeling a little lost.
"Mentally, it was really tough. In the Olympic year, you're living, breathing and feeling being ready for the Olympic games," he continues. "When that was taken away, I didn't know what to do with myself. A little bit of me felt like my identity was being questioned. Like, all I've been doing is training towards these championships, now they aren't happening, what do I do?"
"Someone who may have been in their last few years of competing, it's gonna be a year too late for them".
For any hopeful olympian in training, the year itself is like no other. While the day-to-day of an athlete's career is focussed on strict diets and rigorous training plans, the final push in a bid to make the Olympic games is a notch above in terms of intensity and focus. In essence, athletes are no strangers to sacrifice. And after all of that preparation, when the opportunity to potentially represent your country on the biggest stage is taken away, it's a little harder to take.
The postponement of the Tokyo Olympics was only the fourth time the games had been rearranged or cancelled in its 124 year history, and the first time since World War II. Sports Illustrated reported that the delay could cost Japan up to $2.8billion USD — with this likely to increase following the announcement that no foregin fans will be able to attend the events — a staggering amount for something already slated to be costing as much as $12.6 billion USD.
Alongside money lost, travel plans scuppered and a deep hole in the pocket of the Japanese economy, the athletes themselves became almost forgotten. As the world slipped into its comfies and began getting used to life working from the kitchen, for athletes the cancellation of the Olympics marked the end of years of devotion and sacrifice, yet with nothing to show for it.
"The main goal was just staying sane, to be honest, and trying to keep an eye on the light at the end of the tunnel," explains Tao Geoghegan Hart, a professional cyclist who hopes to take one of two spots in Team GB's olympics cycling line-up later this year.
Despite the pandemic, Hackney-based Geoghegan Hart managed a successful 2020 by winning the Giro d'Italia — one of the sport's prestigious grand tours — and becoming a household name in the world of British cycling. This, alongside a year of training, is something he believes stands him in better stead than he was this time last year.
"For someone turning 26 this year, the postponement has probably worked in my favour," he explained. "I've been improving every year for the last decade or so, and 2021 will be no different. I am stronger and wiser than I was this time last year and I really think it can work in my favour".
Alongside victory in Italy last year, Geoghegan Hart was targeting Olympic gold too. And while the goalposts might have been moved, his aim this year is along the same lines. "I'm going for the Tour de France in June, and then hopefully the Olympics soon after. It's a slightly different rhythm this year, but on the grand scheme of things it's the same as last year, just a year on."
As a cyclist, Geoghegan Hart is no stranger to training on his own. With empty roads and not a car in sight, the pandemic is almost a cyclist's dream, yet he recalls one ride last year that hammered home the effect that the pandemic was having on everyday life. "I was on a long 7 hour ride and about half-way through I ran out of water," he explains. "All the public taps had been turned off, all the restaurants and shops were closed and I had no way of doing something as simple as filling up my bottle. I think then it hit me just how much this was going to affect our everyday lives".
While the pandemic and an extra year of training has undoubtedly improved the likelihood of various athletes boarding the plane to Tokyo, for one of Britain's brightest young boxing stars Caroline Dubois, 2020 has given her time to grow on a personal level too.
"I've matured a lot over the last year," she says. "Last year going into the olympic qualifiers I was 19 and coming up against experienced 35-40 year old women. I felt a lot smaller and I was still a teenager, but now I'm 20 and I feel like a woman. I'm getting my women strength and I'm learning more about my body. This time last year, I certainly didn't have that".
Dubois burst onto the boxing scene in 2016 after becoming European Junior Champion aged just 15, before going onto an array accolades including European Women's Youth Champion and Youth Olympic Champion. While qualification for Tokyo was brought to a halt early last year, Dubois had already made it through her first fight and unlike other sports, qualification is set to continue from where it left off in the coming months.
"If I win my two fights, I'm in Tokyo," she explains. "I won my first fight and the Olympics was in touching distance, and then lockdown happened and that was it. Right now for me, there's the Olympics qualifiers and then there's the Olympics — nothing else. I'm now fully focused and by the end of this year I'm going to be the Olympic champion".
"I'm now fully focused and by the end of this year I'm going to be the Olympic champion"."

Dubois isn't the only one to have gained a renewed sense of confidence from the postponement. "Thanks to this time of reevaluation I managed to regain the ability to dream big again, because time is so precious," admits Edoburun.

"I want to make an impact and I want to go down in history and you never know when the next pandemic could be. Seize the opportunity and dream big. I wanna break 10 seconds for 100m, I wanna be in the Olympic final and why not?".

While the pandemic has seen Edoburun grow on a personal level, he also believes it could change the look of sprinting at this year's Tokyo games. "We're going to see a lot of new names making finals this year, everyone is starting again. Someone who may have been in their last few years of competing, it's gonna be a year too late for them, whereas for the young guys who needed that year of maturity — like myself — it's coming at the right time".

As things stand and with certain regulations on place, the Olympic games are still on course to commence on July 23. However, if 2020 as a year has taught us anything, it's to expect the unexpected.