Kodansha Readies Human-Sized 'Attack on Titan' Manga for Titans
Priced around $1,400 USD and limited to just 100 units.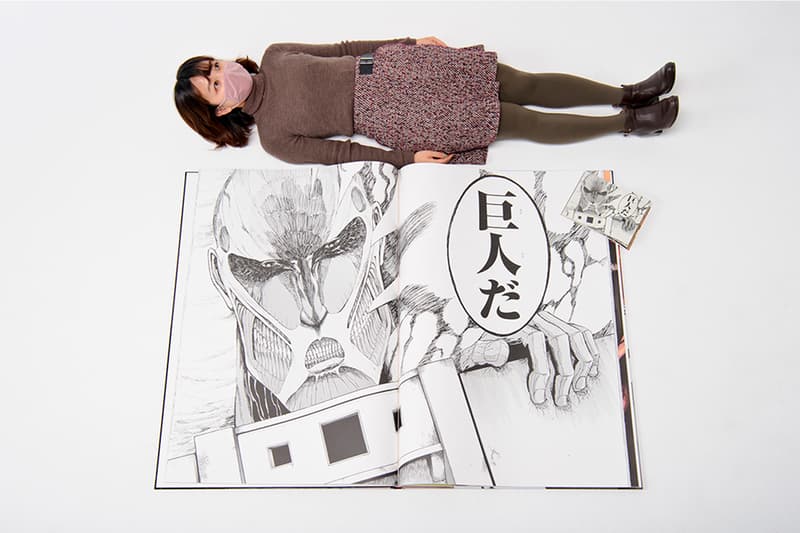 1 of 2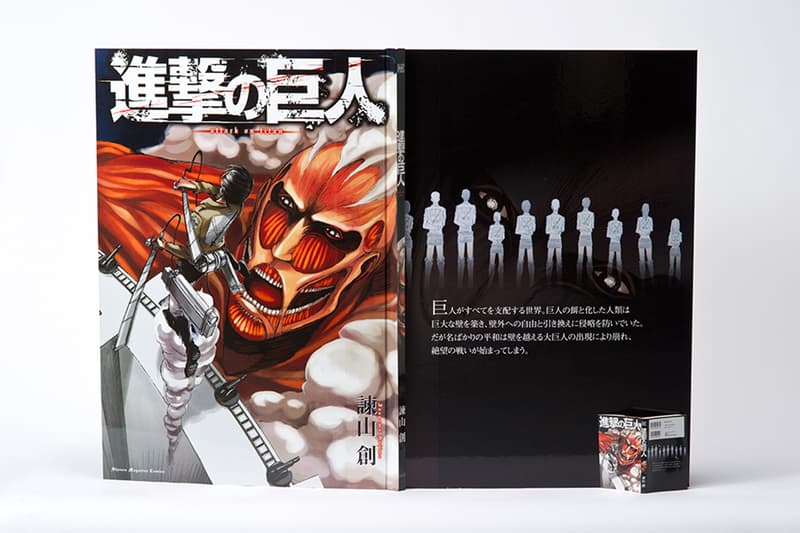 2 of 2
Amidst the progression of "The Final Season" anime adaptation of Attack on Titan, Kodansha is looking to bring some attention back to Hajime Isayama's hit manga. The publisher has now put together a human-sized Attack on Titan manga release.
The supersized version of Volume 1 reportedly represents the size of a book that Eren Yeager's Attack Titan would read. At 101 cm in length and 71.5 cm in width, the huge book is roughly six to seven times larger than an average manga. Comprised of 96 pages in total, the book incredibly weighs over 33 pounds.
Priced at ¥150,000 JPY (approximately $1,400 USD), the Attack on Titan for Titans manga will be available March 6, 12 p.m. JST (March 5, 10 p.m. EST) on Kodansha's website and will be shipped sometime in May. Additionally, once all 100 units are sold, the supersized manga will be certified as the world's largest comic.
『 #進撃の巨人 』の巨大本、爆誕!

エレン巨人が読むことを想定して製作された超大型版コミックス…ってホントに人、1人分くらいある!!
この『巨人用 進撃の巨人』を先着100名様限定で発売決定!
目指せ! #ギネス世界記録 !!https://t.co/SmGDTQn8jh#巨人用進撃の巨人 #巨大本 #別マガ pic.twitter.com/o3QacwgemO

— 別冊少年マガジン【公式】 (@BETSUMAGAnews) March 4, 2021
世界に100冊だけの「巨人用 進撃の巨人」
世界最大のコミックスです(ちゃんと100冊売れたらギネス認定されます)。
人間は買わないだろうと言ったんですが宣伝担当に「完結記念に自分は欲しい!」と主張されたので、売れなかったら彼が買い取るはず。
土曜から先着販売ですhttps://t.co/tiWzrHU4dS pic.twitter.com/7D5RQKRyBf

— 「進撃の巨人」担当編集者バック (@ShingekiKyojin) March 4, 2021
In case you missed it, Crunchyroll recently released another exclusive Godzilla merch collection with Toho.