TikTok Star Doggface208 Is Selling His Viral Longboarding Video as an NFT
Hopping on the NFT craze with a starting bid of $500,000 USD.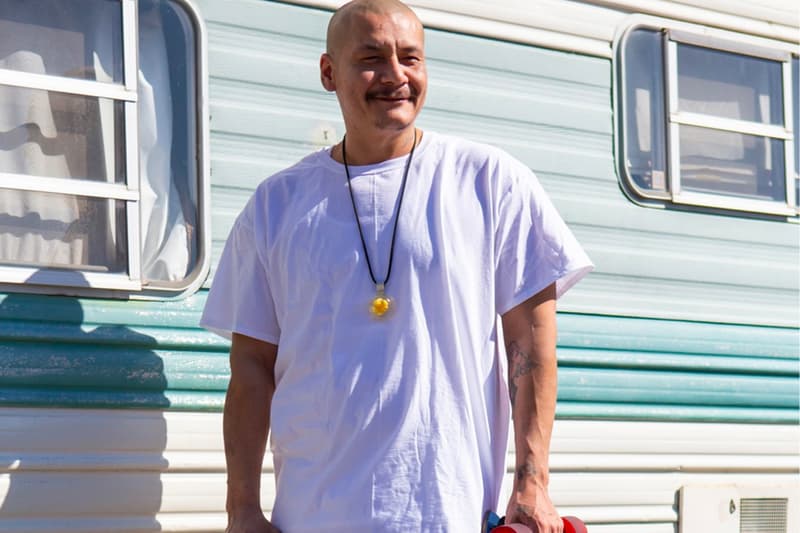 Viral TikTok star Nathan Apodaca, better known as Doggface or Doggface208 has entered the NFT craze.
Earlier this week, TMZ reported that Apodaca is set on selling the original viral clip of him longboarding to Fleetwood Mac's "Dreams" while taking a swig of his Ocean Spray beverage. However, due to copyright-related reasons, the NFT will not include the soundtrack, which is arguably the highlight feature of the clip. Additionally, the Ocean Spray logo from the bottle will also be blurred out.
Apodaca hopes to use the funds raised to purchase a home for his parents, as well as contribute to a new event center in his hometown in Idaho Falls. Apodaca's manager confirmed that the starting bid is at $500,000 USD and in partnership with WEBB Blockchain Media/Crypto Cake TV. After going viral on TikTok and Instagram, Apodaca has capitalized on the fame with merch and sponsorship deal.
Doggface208's latest move to NFT adds to the list of recent examples of high-profile offerings that have popped up in the virtual world, including Elon Musk and Jack Dorsey jumping on the NFT bandwagon. Bidding on the stripped down original version of Doggface208's viral longboarding video begins on March 19 at Rarible.
Check out the iconic longboarding video below.
In other NFT news, acclaimed Dutch DJ Don Diablo launches art hologram with NFT collectible on Superrare.