Esports Players and Pro Athletes Will Go Head to Head in Verizon's 2021 In The Know Bowl
The second annual event will stream a 'Call of Duty' single-elimination tournament.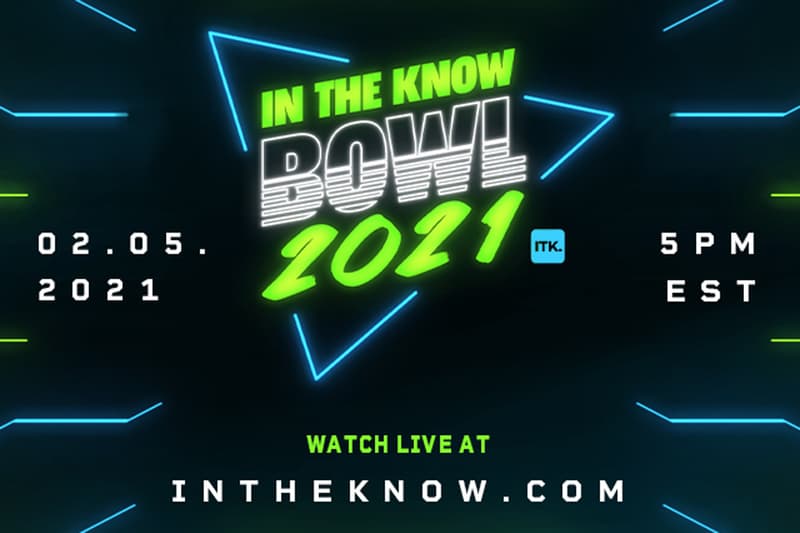 To coincide with this year's Super Bowl, Misfits Gaming Group's Florida Mutineers will host the 2021 In The Know Bowl. The second annual event, which takes place on Verizon Media's mobile-first content platform In The Know, will feature some of the best professional athletes in the NFL and the NBA competing with professional Call of Duty players and influencers in a single-elimination 2v2 tournament. Kicking off Super Bowl weekend, interested fans can tune in to In The Know today from 5 p.m. to 8 p.m. EST to catch the livestream.
The professional athletes competing in 2021's In The Know Bowl include Cleveland Browns' Jarvis Landry, basketball champion Stephen Jackson, Los Angeles Rams' Sebastian Joseph-Day, Minnesota Vikings' Justin Jefferson, Pittsburgh Steelers' Chase Claypool, Las Vegas Raiders' Henry Ruggs III, 3 time All-Star Mark Ingram and Heisman Trophy winner DeVonta Smith. Considering the high caliber talent, the competition is guaranteed to be intense. "My coach always says, 'we don't feel pressure, we apply it,'" joked Joseph-Day. "And I'm looking forward to taking that mindset into the tournament. I've been playing Call of Duty for years now, and I'm really excited to take my talents to the next level and compete amongst some of the best in the game."
The lineup of participating Esports athletes is equally stacked. The Florida Mutineers professionals Cesar "Skyz" Bueno, Colt "Havok" McLendon, Joseph "Owakening" Conley and more will be matched with a partner from the roster of current and former traditional sports athletes. The In the Know Bowl also features in-game action and commentary from Anthony "Nameless" Wheeler and Jeremy "StuDyy'" Astacio, and interviews with players and athletes from the host of NFL's Good Morning Football, Kay Adams. "We're all excited to kick off Super Bowl weekend with athletes who love Call of Duty," says McLendon. "We had so much fun with the In The Know Bowl last year, and it's awesome to play together with NFL and NBA stars to show them how it's done and see just how competitive they get."
For content, interviews and to livestream the event, check out the Verizon Media ecosystem, including In The Know, Yahoo, and In The Know's social channels. The event will also be live on the Florida Mutineers' YouTube channel. Head to In The Know Bowl's website to learn more.