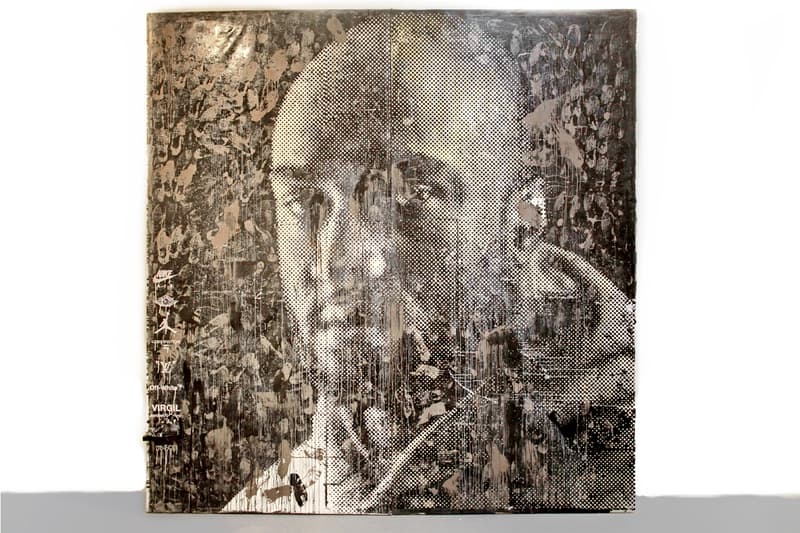 1 of 6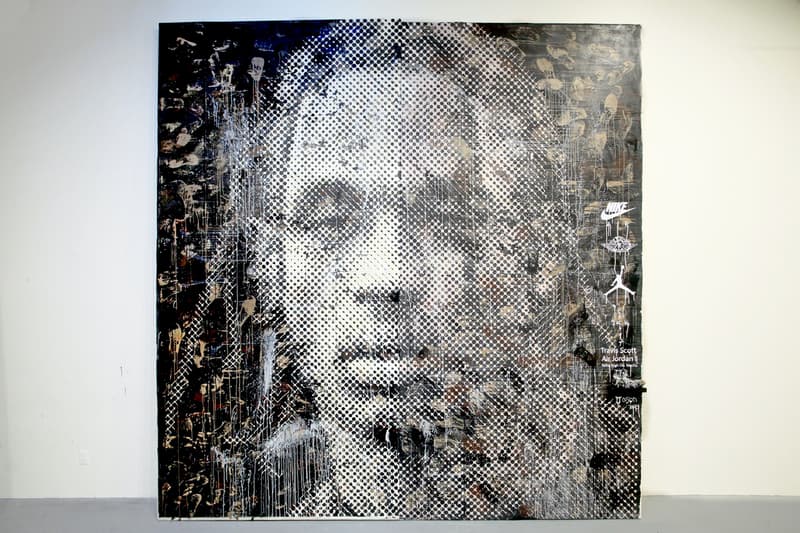 2 of 6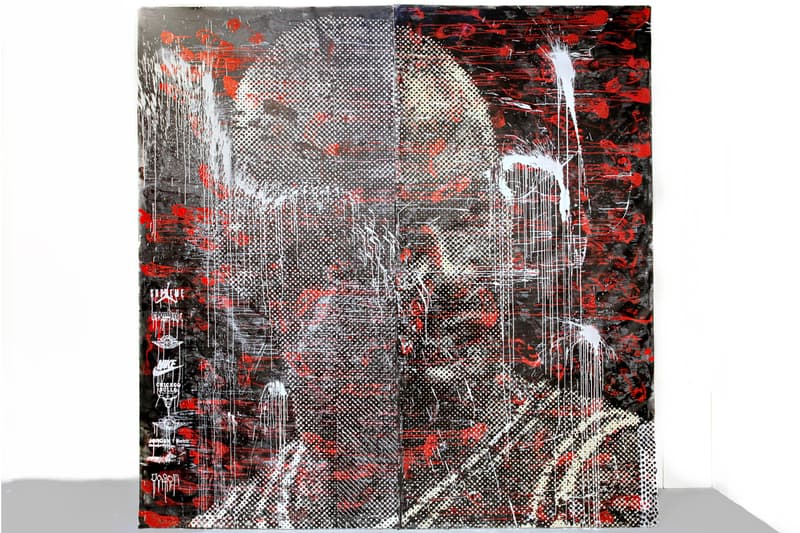 3 of 6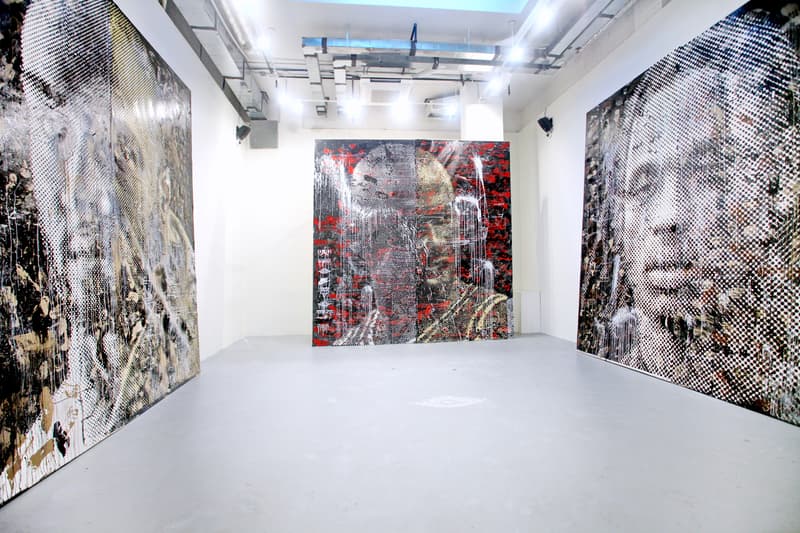 4 of 6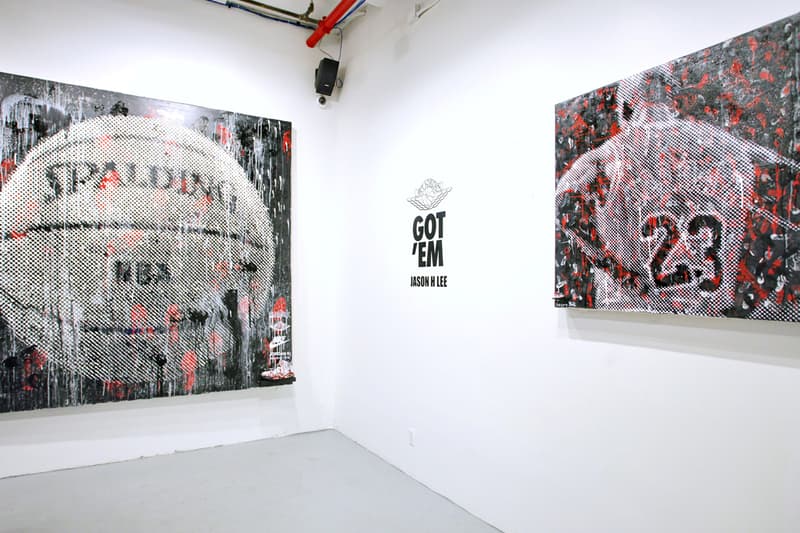 5 of 6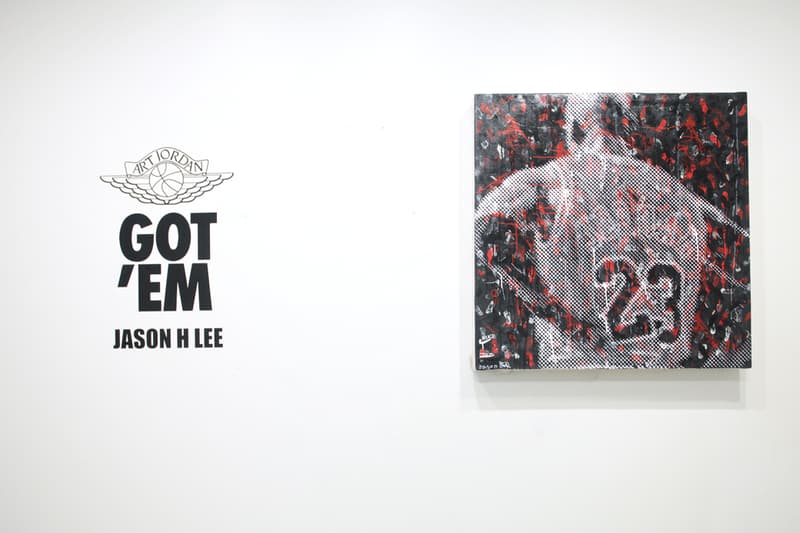 6 of 6
Jason H. Lee Unveils Massive Portraits of Virgil Abloh, Travis Scott and More
Exploring themes of glorification and consumerism.
---
New York City's Crossing Art gallery is currently hosting a solo exhibition of mixed-media artworks by Korean artist, Jason H. Lee. Entitled "GOT 'EM!," Lee explores themes of glorification and consumerism in his studio practice that encompasses collage-style portraiture, abstraction and figuration. Displaying portraits of Virgil Abloh, Travis Scott as well as Michael Jordan, the artist uses hundreds of black dot stickers to develop his works that can reach up to 162 inches tall.
Recalling Andy Warhol's attempts to expose commodification of material objects, the artist unveils towering pieces portraying brand logos and celebrities to shed light on society's consumerist culture while drawing upon personal life experiences. "While his artwork riffs off of luxury goods and brand-name aesthetics, he seeks to highlight both positive and negative aspects of material possession, while revealing human's innate nature of selfishness and greed," described the gallery in a statement.
"Andy Warhol chose Campbell Soup cans and Coca-Cola," said Lee. "He wasn't a legendary artist at the time, he just picked regular items that people saw every day and made them his own. People ask me, why are you choosing the Air Jordan? Because Damien Hirst said, if you don't actually enjoy the work you do, don't do it. I'm just enjoying my work."
Lee uses paint and stickers to create his intricate compositions on canvas. A reoccurring subject in his works is the Air Jordan sneaker, incorporating the iconic silhouette in his pieces to "reflect on human's ability to glorify figures and material objects in society, revealing human's desire to possess and obtain power over something."
Check out select works from "GOT 'EM!" in the slideshow above and then visit Crossing Art's website to learn more. The exhibition is on view until February 25, 2021.
Elsewhere in art, the de Young Museum is preparing to launch a comprehensive exhibition featuring iconic works by Alexander Calder and Pablo Picasso.
Crossing Art
559 W 23rd St.
New York, NY 10011