'The Simpsons' Switches Voice Actors for Dr. Hibbert
Continuing to recast its Black characters with Black actors.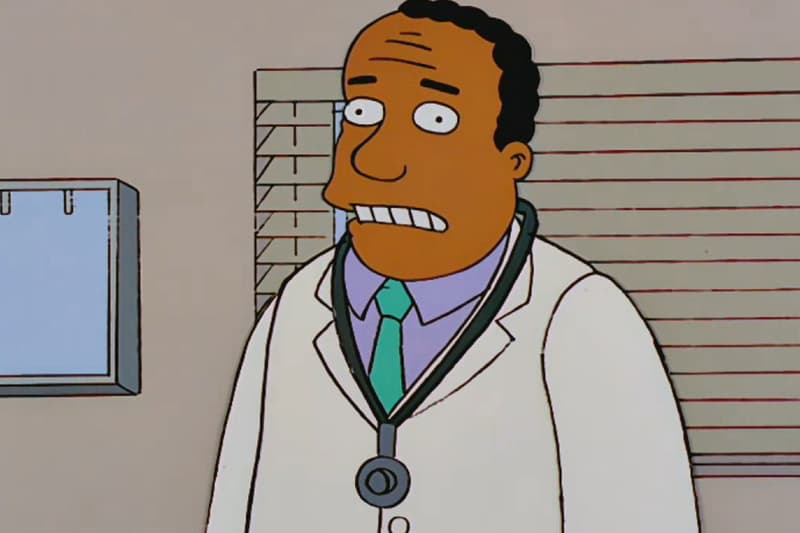 According to reports, The Simpsons has officially switched voice actors for the character of Dr. Julius Hibbert. Voiced by Harry Shearer since 1990, Springfield's most prominent medical professional known for being greedy and lacking in empathy will now be played by prolific voice actor Kevin Michael Richardson. The recasting is just the latest in the animated sitcom's continued push to recast its Black characters with Black actors announced last year.
20th Television said in a statement, "Last night's episode 'Diary Queen' featured Harry Shearer as the voice of Dr. Hibbert for the last time…Next Sunday's episode 'Wad Goals' will have Kevin Michael Richardson voicing Dr. Hibbert — and from there on out he will voice the character."
Following 20th Television's recasting announcement last year, Shearer shared his thoughts on the matter, "I have a very simple belief about acting…The job of the actor is to play someone who they're not." Going on to say, "I think there's a conflation between representation, which is important…People from all backgrounds should be represented in the writing and producing ends of the business so they help decide what stories to tell and with what knowledge."
The switching of voice actors for Dr. Hibbert is the second recasting of Season 32, with Alex Désert replacing Hank Azaria as the voice of Carl Carlson in the season premiere. Additionally, The Simpsons' has been holding back on appearances of Apu (also voiced by Azaria) following major backlash brought on by Hari Kondabolu's 2017 documentary The Problem with Apu.
In case you missed it, the Thai National Office of Buddhism is considering legal action against Supreme.