Target To Open Mini Apple Stores in Post-Pandemic Attempt To Woo Customers
Rolling out in 17 of its stores this month.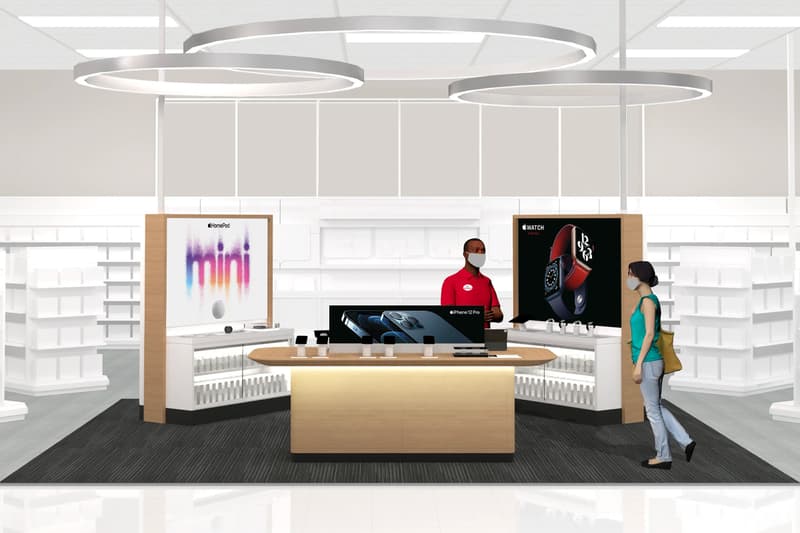 Target is setting its sights on a post-pandemic revamp of their stores. The superstore has just announced that it is planning on opening mini Apple shops within its stores as a way to attract customers.
CNBC recently reported that Target's decision to introduce mini Apple stores would make it easier for consumers to browse and buy Apple's latest tech gadgets. It hopes that the idea that customers can run errands while checking out the latest iPhone or Apple Watch appeals to the convenient shopper.
Target has also confirmed that the staff working these "enhanced" stockists would receive special training from Apple to ensure they can offer customers the same experience as they would in a regular Apple store.
The superstore is expected to launch the mini Apple stores in 17 Target locations starting this month. Target plans to continue expanding in more locations in the Fall. Since it already sells Apple merchandise, this seems like a natural move for both brands as the new set-up "doubles the tech company's footprint inside of each store" and increases foot traffic into Target stores.
Christina Hennington, Target's Chief Growth Officer said, "When we have something that is uniquely compelling and different, whether it's in the assortment, how the experience is brought together or service — which is a big component of what we are talking about with the Apple experience — it draws our guests in, which then drives traffic, and of course sales over time."
Apple released a statement saying that the company is looking forward to "continuing to work with Target on exciting new ways to serve customers in-store and online."
The first 17 Target locations to receive these Apple shops span across Minnesota, California, Oklahoma, Texas, Florida, Pennsylvania, Delaware, Massachusetts, New Hampshire, and New York.
Get ready to shop an enhanced Apple experience at Target, online and in 17 stores across the country — with more on the way! Get all the details here: https://t.co/Hhm623DEtu pic.twitter.com/dvEqk01IvO

— Target News (@TargetNews) February 25, 2021
In case you missed it, CASETiFY partners with PSG for the latest accessories collaboration.