Latest 'Godzilla vs. Kong' Trailer Features New Hard-Hitting Footage Between the Two Behemoths
'Godzilla vs. Kong' premieres March 2021.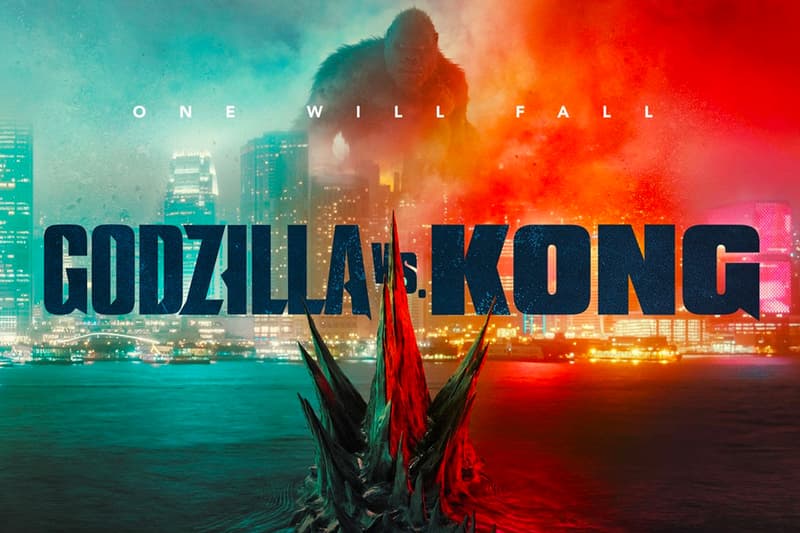 The latest Godzilla vs. Kong trailer features new footage of the epic smackdown between Legendary Pictures' two titans.
Audiences see geologist Nathan Lind reintroduced at the beginning of the clip, enlisting Kong to save the world from the atomic lizard, Godzilla. The fight shifts to the Hong Kong cityscape, where both behemoths fight it out between the towering skyscrapers for the tile of King of the Kaiju.
Though the latest trailer presents a streamlined version of the initial debut trailer, fans are treated to snippets of additional footage. Audiences see a different side to the legendary battle, as Kong struggles to hold on after Godzilla capsizes the boat in the first attack. Kong is also seen with the young girl, who is able to use sign language to communicate to Kong, begging him to be careful.
The original trailer set new records for Warner Bros., amassing over 25.6 million viewers across all platforms. Godzilla vs. Kong is directed by Adam Wingard and written by Max Borenstein and Eric Pearson. The film stars Alexander Skarsgard, Millie Bobby Brown, Rebecca Hall and Brian Tyree Henry.
Watch the latest trailer from Godzilla vs. Kong below.
The movie is set to premier in theaters and stream exclusively on HBO Max on March 31.
This world isn't ready for their fight to begin. Check out the trailer: https://t.co/aTvARZrqPS #GodzillaVsKong in theaters and streaming exclusively on @HBOMax* March 31.

*Available on @HBOMax in the US only, for 31 days, at no extra cost to subscribers. pic.twitter.com/tay1FdshaF

— Godzilla vs. Kong (@GodzillaVsKong) February 14, 2021
In case you missed it, David Beckham set to produce Adidas vs. Puma sneaker feud documentary series.