The Hidden Message on Edvard Munch's 'The Scream' Has Been Solved
First discovered in 1904.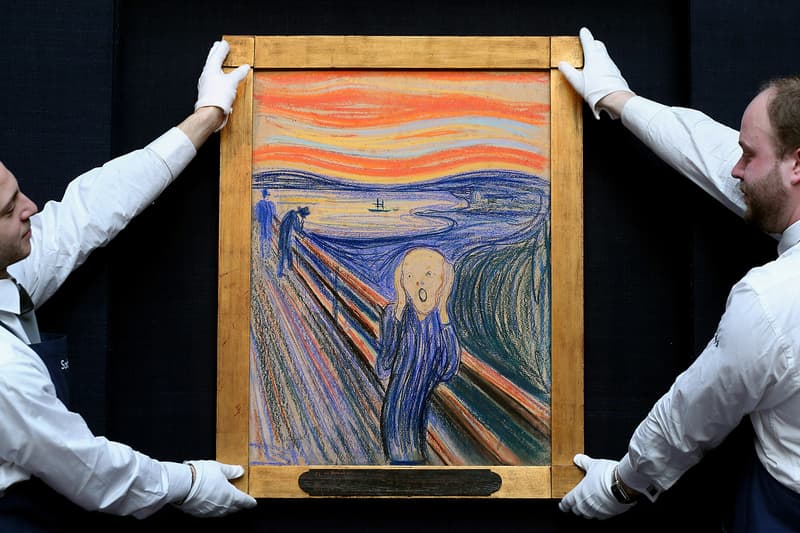 Prepping for a 2022 opening, Norway's National Museum has finally put to rest a mystery that dates back to 1904. Inscribed on the top left-hand corner of the canvas in Edvard Munch's The Scream is the sentence, "Can only have been painted by a madman."
For decades, art experts could not confirm the origins of the line, but now thanks to infrared technology, the writing on the original The Scream from 1893 has been confirmed as Munch's. The line on the painting was compared with handwriting from that artist's diaries and letters to which the styles matched up. "The writing is without a doubt Munch's own. The handwriting itself, as well as events that happened in 1895, when Munch showed the painting in Norway for the first time, all point in the same direction," said Mai Britt Guleng, the museum's curator.
Many have speculated that it was the critical response to the painting that drove him to add the line. According to a diary entry, Munch came up with The Scream in Kristiania while witnessing a blood-red sunset while he was battling depression, anxiety, and a deteriorating mental health.
– Selve teksten har vært kjent i mange år, men det var lenge antatt at den var skrevet av en annen person, sier kurator ved Nasjonalmuseet Mai Britt Guleng til @ABCNyheter https://t.co/o7ZLr3NUnB

— nasjonalmuseet (@nasjonalmuseet) February 22, 2021
Fans of #BritainsLostMasterpieces, #fakeorfortune & the role science plays in art attribution, may be interested in conclusions drawn from recent infrared scans to a faint inscription on National Museum of Norway's version of Edvard Munch's The Scream https://t.co/ioeamP0Nsl

— Plowden & Smith (@PlowdenAndSmith) February 22, 2021
In other art news, "Van Gogh: The Immersive Experience" will launch in NYC this summer 2021.