Spotify Names Drake, Bad Bunny and 'The Joe Rogan Experience' As Most-Streamed Artists and Podcast of 2021
Eligible users can now also check their personalized Spotify 2021 Wrapped experience.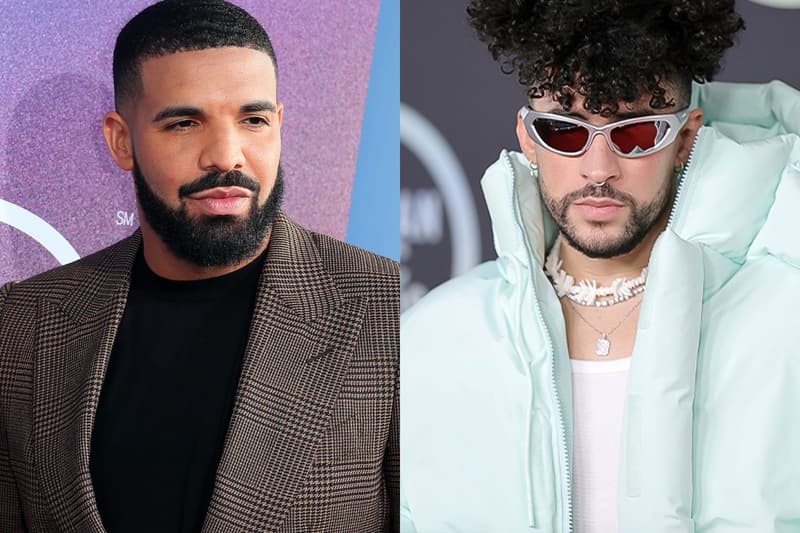 As we officially enter December, Spotify has unveiled its 2021 Wrapped campaign and the most-streamed artists, albums, songs and podcasts of the year.
The streaming service revealed that more than 381 million users worldwide helped curate this year's list. Bad Bunny took the top spot as the most-streamed artist globally with more than 9. 1 billion streams, while Drake is the US' most-streamed artist. Olivia Rodrigo's "driver's license" and SOUR were also named the most-streamed song and album both globally and in the US, while The Joe Rogan Experience is the most popular podcast in both categories as well.
Eligible users can also finally take a look at their own Spotify Wrapped with added features — in addition to top artists, genres, songs, podcasts and minutes listened, the personalized Wrapped experience now also shows 2021: The Movie, Your Audio Aura, Playing Cards and 2021 Wrapped: Blend, as well as allow users to share their Wrapped cards on TikTok. Finally, more than 170 artists and creators have made videos to thank their top fans for having them in their wrapped.
Take a look at the Spotify 2021 Wrapped lists below.
Spotify 2021 Wrapped Global Top Lists

Most Streamed Artists Globally
Bad Bunny
Taylor Swift
BTS
Drake
Justin Bieber

Most Streamed Songs Globally
"drivers license" by Olivia Rodrigo
"MONTERO (Call Me By Your Name)" by Lil Nas X
"STAY (with Justin Bieber)" by The Kid LAROI
"good 4 u" by Olivia Rodrigo
"Levitating (feat. DaBaby)" by Dua Lipa

Most Streamed Albums Globally
SOUR, Olivia Rodrigo
Future Nostalgia, Dua Lipa
Justice, Justin Bieber
=, Ed Sheeran
Planet Her, Doja Cat

Most Popular Podcasts Globally
The Joe Rogan Experience
Call Her Daddy
Crime Junkie
TED Talks Daily
The Daily

Spotify 2021 Wrapped U.S. Top Lists

U.S. Most Streamed Artists
Drake
Taylor Swift
Juice WRLD
Kanye West
Bad Bunny

U.S. Most Streamed Songs
"drivers license" by Olivia Rodrigo
"good 4 u" by Olivia Rodrigo
"Kiss Me More (feat. SZA)" by Doja Cat
"Heat Waves" by Glass Animals
"Levitating (feat. DaBaby)" by Dua Lipa

U.S. Most Streamed Albums
SOUR, Olivia Rodrigo
Dangerous: The Double Album, Morgan Wallen
Planet Her, Doja Cat
Justice, Justin Bieber
Legends Never Die, Juice WRLD

U.S. Most Popular Podcasts
The Joe Rogan Experience
Crime Junkie
Call Her Daddy
The Daily
NPR News Now
Elsewhere in music, Rihanna has been named a National Hero of Barbados.