Zenith Offers Zero-G Flight Experience With Two New Sapphire Crystal Watches
The 20 owners will be offered the parabolic zero-gravity flight in February.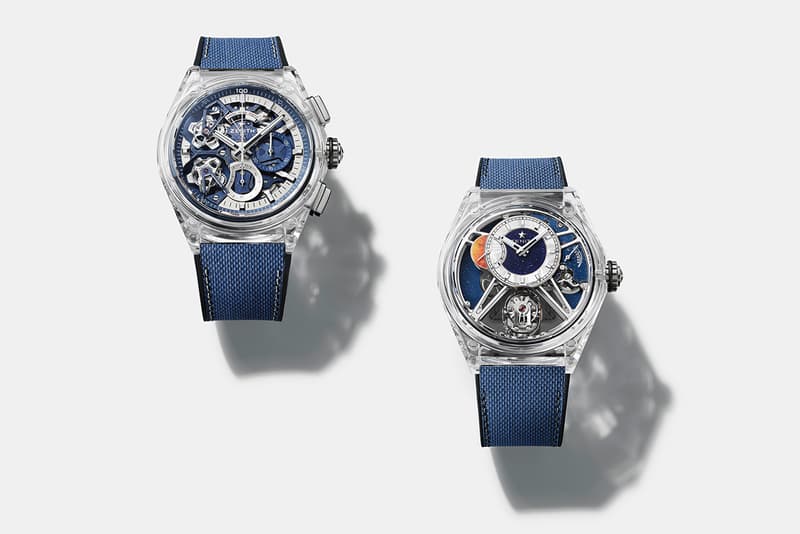 1 of 5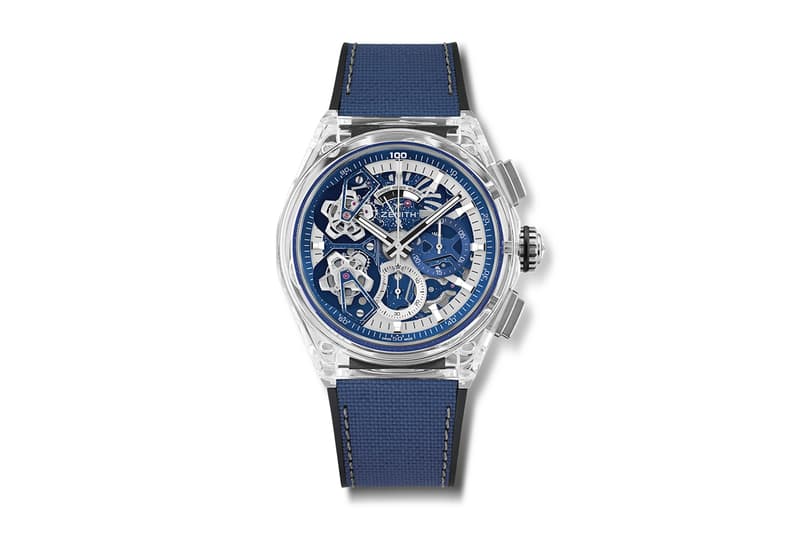 2 of 5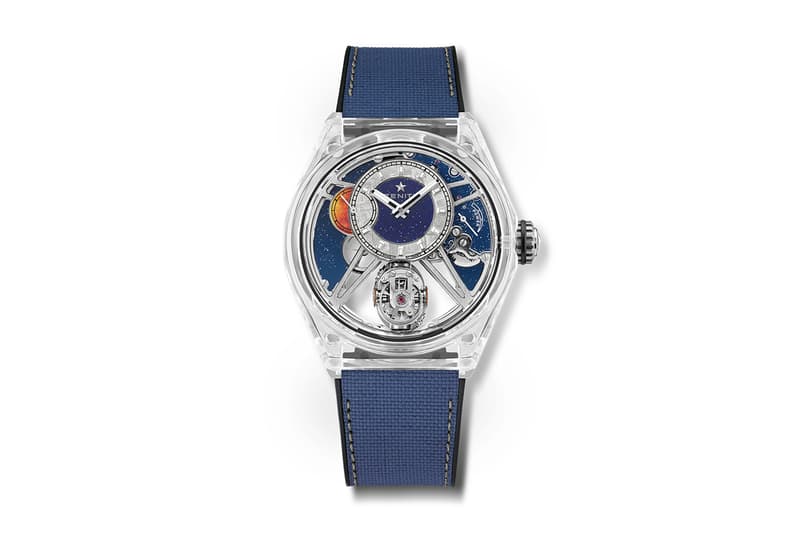 3 of 5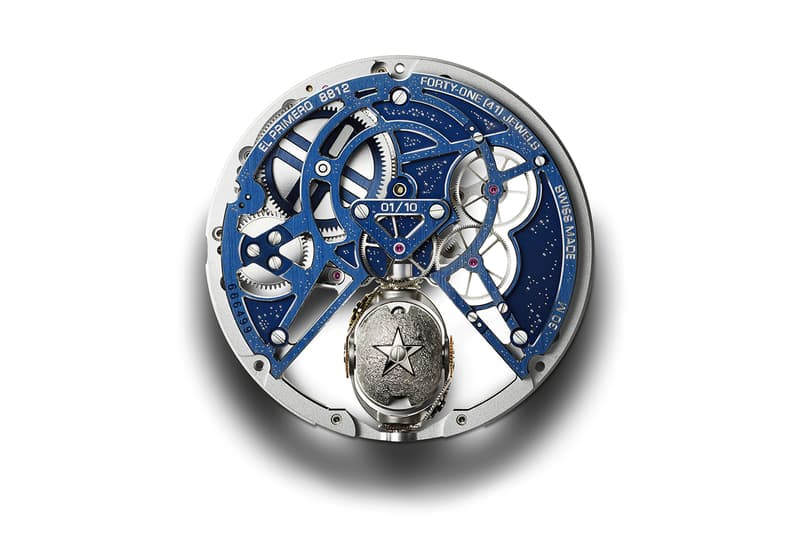 4 of 5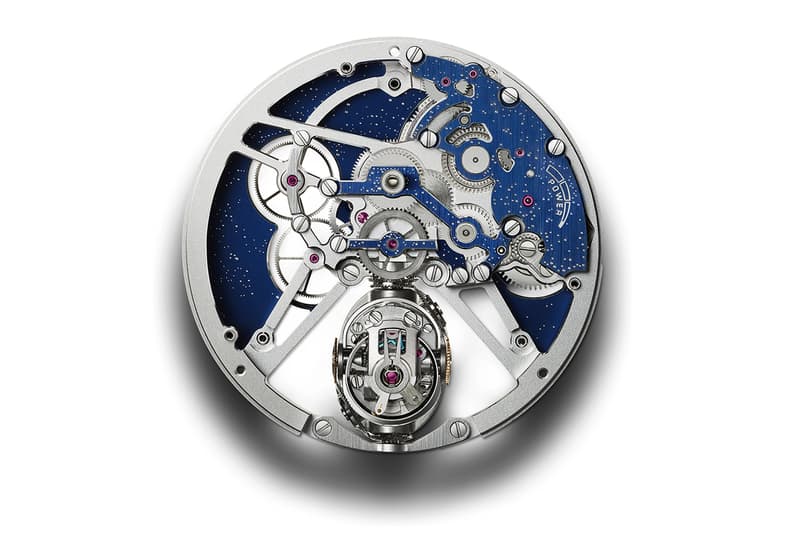 5 of 5
Zenith is showing off its latest examples of haute horlogerie watchmaking with a pair of gravity-defying limited editions encased in sapphire crystal.
The Defy Zero-G and the Defy 21 Double Tourbillon – which are limited to 10 pieces each – feature two of Zenith's most complicated movements, both focused on watchmaking's continuing efforts to negate the effects of gravity of the mechanical escapement.
Both are modern reimaginings of these movements using "contemporary architecture and finishing techniques" shown off using their sapphire crystal cases.
Both movements – which have been opened up to show off their architecture – have been treated with blue PVD with "inscriptions and decorative elements like miniature stars" engraved into its bridges, with chamfered bridges then treated with rhodium-colored PVD for contrast.
The Defy Zero-G uses Zenith's "Gravity Control Mechanism," a gimbal which ensures that whatever the orientation of the watch, the escapement remains in a fixed flat position. The watch's complicated, multi-layered dial is created using a "mosaic of meteorite, aventurine glass and grand feu enamel," with a depiction of Mars forming a small seconds while the gyroscopic Gravity Control Mechanism sits at the six o'clock position.
Zenith's Defy 21 Double Tourbillon is a chronograph with two independent tourbillon escapements, one 60-second example taking care of timekeeping duties and a second, super-fast five-second tourbillon, which spins up on-demand to regulate the watch's 1/100th chronograph.
Zenith is offering the 20 owners of the watches a once-in-a-lifetime experience, a parabolic zero-gravity flight scheduled to take place in February 2022, which has seen the manufacture partner with Novespace, a subsidiary of the French National Space Center.
The Defy Zero-G Sapphire and Defy 21 Double Tourbillon Sapphire are available now via Zenith, priced CHF 160,000 and CHF 180,000 (approximately $174,000 USD and $196,000 USD).
Elsewhere in watches, Panerai offers two strong new takes on its Luminor Flyback Chrono.