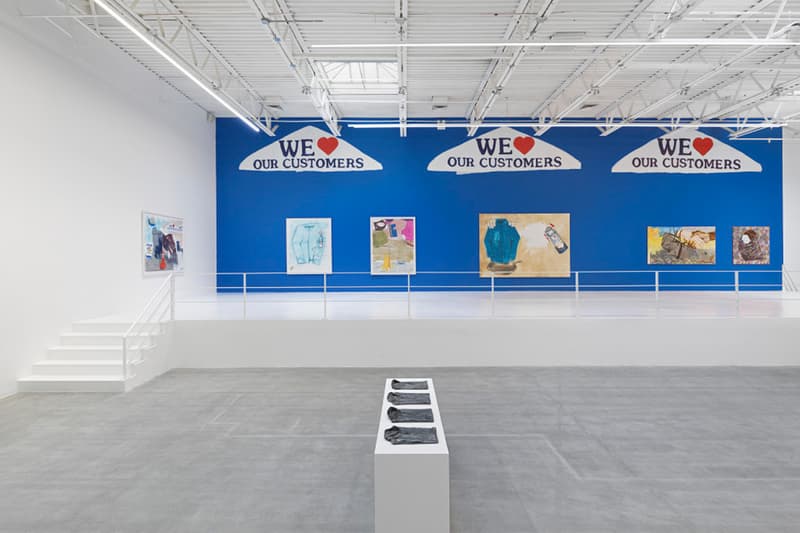 1 of 4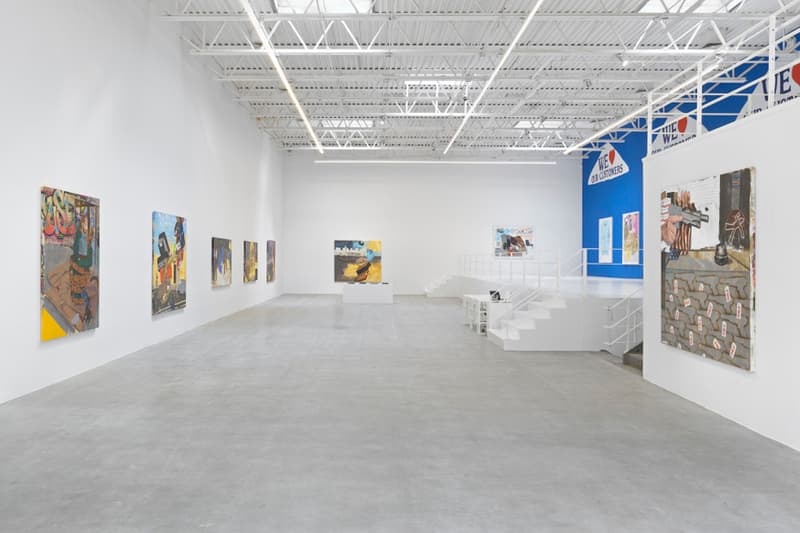 2 of 4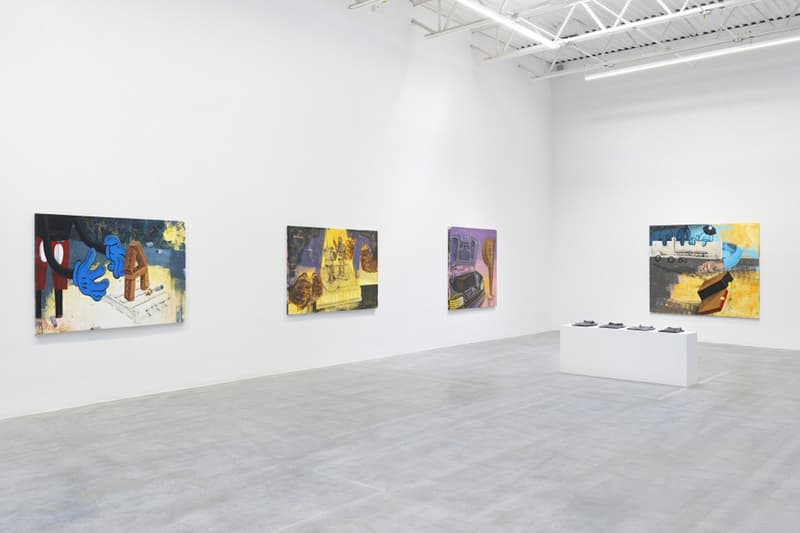 3 of 4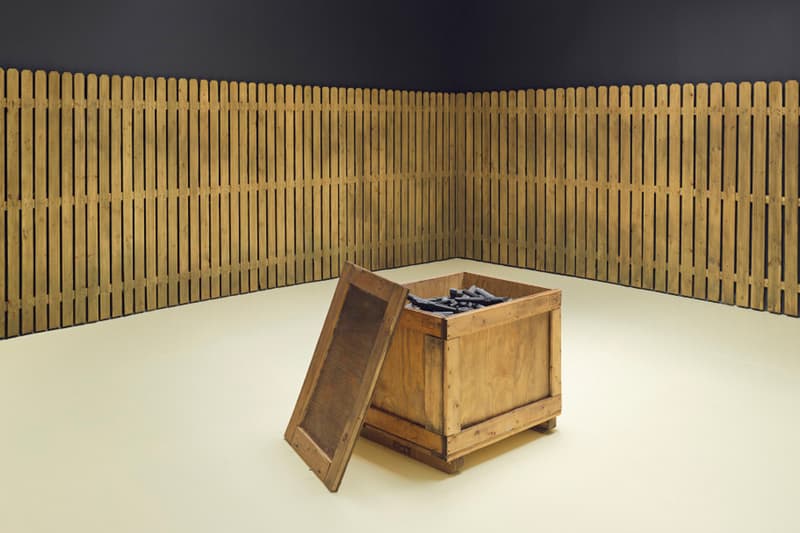 4 of 4
Pat Phillips Presents "Consumer Reports" at Jeffrey Deitch
On view at the Wooster Street location until January 15, 2022.
---
Pat Phillips is a burgeoning artist who references his own experiences growing up as a Black man in the Deep South to comment on the current socio-political state of America. He is showcasing a new body of work, titled "Consumer Reports" at Jeffrey Deitch's Wooster street outpost in New York.
The series of paintings "examines our relationships to goods," the artist said in a statement, adding "In a free-market economy, with an ever-increasing wealth gap, these paintings explore the perception of value and function for upward mobility." Phillips uses references, such as clothing and everyday items, as a way to comment how these superficial tools are used "in an attempt to gain both cultural and socioeconomic ground."
Philips embraces his background in graffiti along with a thorough study of figuration to create surreal compositions that juxtapose notions of race, class and labor. "Consumer Reports" is on view at Jeffrey Deitch New York until January 8, 2022.
In other art news, Melania Trump will launch an NFT platform.
Jeffrey Deitch Gallery
18 Wooster St,
New York, NY 10013