Kanye West and Drake's 'Free Larry Hoover Benefit Concert' Reportedly Has a Budget of $10 Million USD
Ye and Drake have reportedly been rehearsing at an undisclosed location.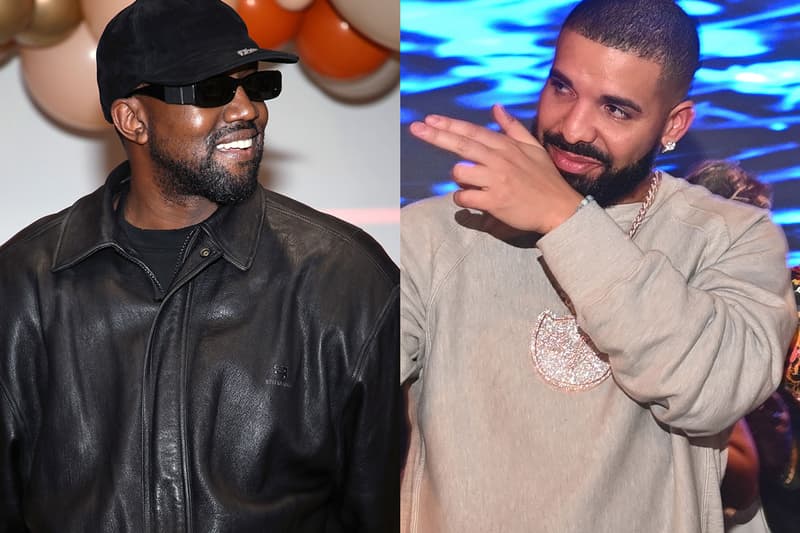 The total cost of Kanye West's upcoming Free Larry Hoover Benefit Concert with Drake is reported to be approximately $10 million USD, according to The Source.
The budget includes the cost of set construction, production, space rentals, security, event staff and several other factors. According to the reports, Ye and Drake have been rehearsing for the event at an undisclosed location but will have a dress rehearsal prior to the performance.
Earlier this week, CBS Los Angeles captured aerial video of the set's construction for the upcoming event. The video shows the venue undergoing large-scale renovation, with a full crew working to build a circular mound-like structure in the center of the LA Coliseum.
CBS Los Angeles photojournalist John Schrebier took to Twitter to comment on the footage, noting, "Massive build out tonight for the Ye (formerly Kanye West) and Drake concert set for Dec. 9th at the LA Coliseum. Looks like a circular mound is being built with sand and concrete or stucco. At first, thought this was a monster truck rally setup."
The benefit concert is scheduled to take place on December 9 at the LA Coliseum in Los Angeles, California. The event will be livestreamed on Amazon Prime Video, the Amazon Music app and the Amazon Music Twitch channel for free at 11 p.m. EDT/8 p.m. PDT.
In case you missed it, Snoop Dogg reveals he was "hurt" after not being able to purchase Death Row Records.