JAY-Z Claims No One Can Take Him a 'VERZUZ' Battle
But fans of Lil Wayne, Busta Rhymes and more say otherwise.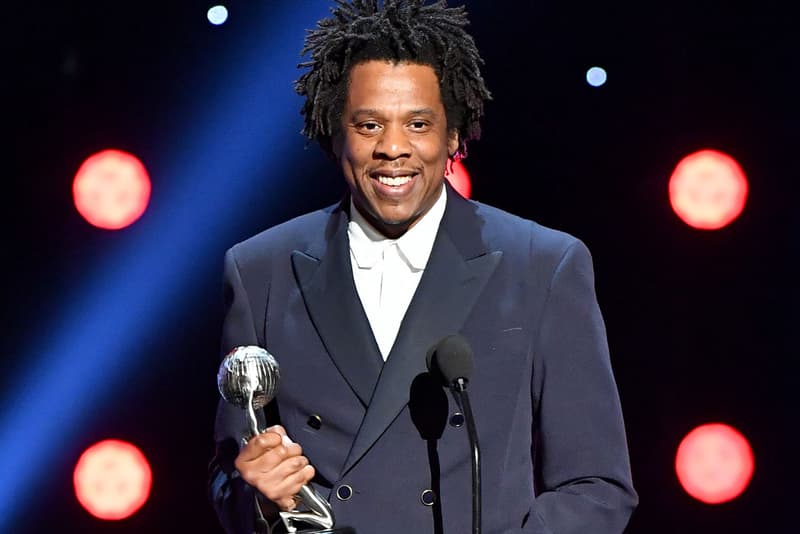 JAY-Z is very confident in his discography, so much so that he claimed during a Twitter Spaces event with Alicia Keys on Tuesday that no one can compete with him in a musical showdown.
our entire convo with alicia keys & jay z in case you missed it (or just want to hear those voices again).
❤️ @aliciakeys @sc @robmarkman @kozza @twittermusic #KEYS #KEYsAlbum https://t.co/06llTJXBjw

— Genius (@Genius) December 22, 2021
During the discussion, hosted by Genius, the 52-year-old icon was asked if he would ever participate in a VERZUZ livestream — a series produced by Timbaland and Swizz Beatz that brings two legendary artists together to perform their respective hits.
"No disrespect. Everyone is amazing and [has] done what they've done," he said. "There's not a chance in hell that anyone can stand on that stage with me."
"That ain't never gonna happen," he added.
HOV's comments sparked a heated debate online about who would make a worthy adversary for the 23-time Grammy winner.
In a comment to Hollywood Unlocked, Lil Jon suggested that Busta Rhymes would "smoke" JAY-Z in a battle, with fans voicing their support for the move on social media.
Jay's catalogue is crazy I know but Busta's catalogue is pretty damn impressive, and he's got some of the greatest features ever. So folks knowing every word and carrying Jay's show only gonna do so much. Live shows require energy, entertainment, etc and Hov ain't Buss, bro.

— Substantial ? MAG Fest (@IamSubstantial) December 23, 2021
Others listed out legendary rappers that they would want to see take on the challenge.
Wayne or Ye

— Tom Snare (@gambinolazy) December 23, 2021
Rick Ross hearing Jay-Z's comments a week after saying he'd like to face him in a Verzuz pic.twitter.com/NAzyqdoQiy

— Sean Alcide (@Sean_Lyric) December 22, 2021
kanye, nas, or eminem

— Gaby ?‍♀️ (@888chiqui) December 23, 2021
Rappers that can stand next to Jay-Z on a Verzuz stage:

Nas
Kanye West
Lil Wayne
Dr Dre
Snoop Dogg
50 Cent

— DJSemtex.eth (@DJSemtex) December 22, 2021
Many defended JAY-Z's reputation, claiming that he remains untouchable in the music world.
Verzuz is not about freestyle or a conventional battle as we know it. It's also about HITS and getting the crowd feeling something. This is where Jay-Z excels.

— Luis Miguel Echegaray (@lmechegaray) December 22, 2021
For the record jay z would never do a verzuz against lil Wayne ????????? we really just talking like if Jordan would play Lebron and u know that's never happening ????

— lil duval (@lilduval) December 22, 2021
It's the how many that matters in a Verzuz battle and Jay has that. I disagree on Nas having more popular songs than Jay. It's not even a contest

— Godfred Akoto Boafo (@eastsportsman) December 22, 2021
Despite his firm stance, HOV did compliment artists like Ne-Yo and Jadakiss on their previous VERZUZ performances.
"It's tough for me to pick a favorite VERZUZ," he said. What I love about VERZUZ is that it reminds people of an artist's catalog."
In related news, Busta Rhymes said that five rappers have turned him down for a VERZUZ battle.