Steve Aoki Is Headlining a Metaverse Christmas Party Hosted by Monkey Kingdom NFTs
On the Cryptovoxels platform.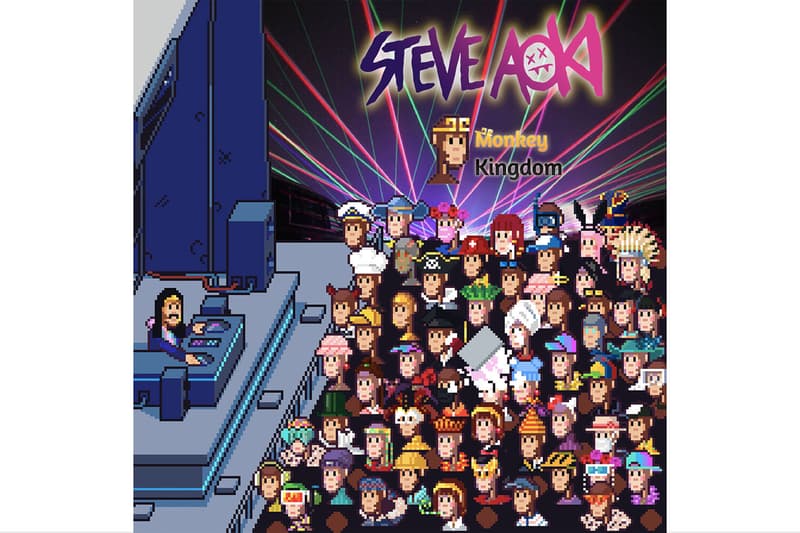 Steve Aoki is headlining a metaverse Christmas party hosted by Monkey Kingdom, a fast-growing NFT project.
The virtual party is open to the public and will take place on a digital stage built by Cryptovoxels. The event also celebrates the growth of Monkey Kingdom, which was launched in November and sold out within two minutes.
The project is based on the Chinese mythology of Sun Wukong, also known as the Monkey King, the protagonist of the 16th-century novel "Journey to the West." The initial release, hosted on the Solana blockchain, included 2,222 randomly-generated Wukong-inspired apes with different attributes and rarity traits.
"I've been collecting NFTs for some time now, and as an owner of several Monkey Kingdom NFTs, I was thrilled to witness an NFT project originating from Asia to make such an impact globally in a relatively short timeframe," Aoki said in a statement.
The Christmas party will take place on  Thursday, December 23, at 10 a.m. ET. Monkey Kingdom NFT holders and members of the Cryptovoxels community can check out the party space on the Cyptovoxels platform.
In other news, check out the latest HYPETALKS discussion on fashion in the metaverse.