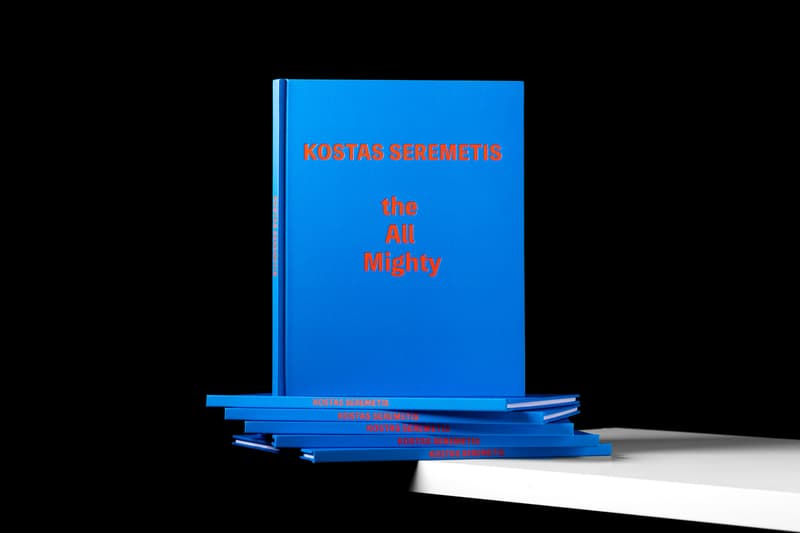 HypeArt and HBX To Launch 'The All Mighty' Book By Kostas Seremetis
Featuring 43 original works from the NY-based artist.
---
Following HypeArt and HBX's first-ever release of limited edition collaborative prints by Kostas Seremetis entitled The All Mighty this past July, we're now set to release a hard cover book memorializing the body of work under the same moniker this week. Releasing in limited quantities, the book features the acclaimed interdisciplinary artist's 43 original works from the project. The collection conveys collagist artworks encapsulating Kostas' illustrative interpretations of Greek ephemera, iconic characters and more.
"These superheroes and cartoons are like modern day mythology that everyone can relate to. Just like the ancient Greek gods and goddesses that are still prominent in present day society," said the artist in regards to his cast of characters. "I'm an artist that continues to fill the gaps and listens to the universe's calling. I'm constantly jamming and mixing these characters while having a dialogue with them. I'm obeying this feeling that I have when painting"
With a studio in Hudson, NY, Kostas is the artist who spearheads the representation of realities in popular culture spanning over a decade in his prolific practice. His works include painting, film and sculpture that feature abstract representations of nostalgic characters such as Mickey Mouse, Felix the Cat and others. Counting his Spartan background, the artist also recalls ancient works in his visual art pieces such as statues and Greek ephemera.
Stay tuned for more details on The All Mighty book launch this week.