Crown Royal Regal Apple Taps Sami Miró to Auction Off an Exclusive Jacket Benefiting Climate Education
Bids are now open on Popshop Live.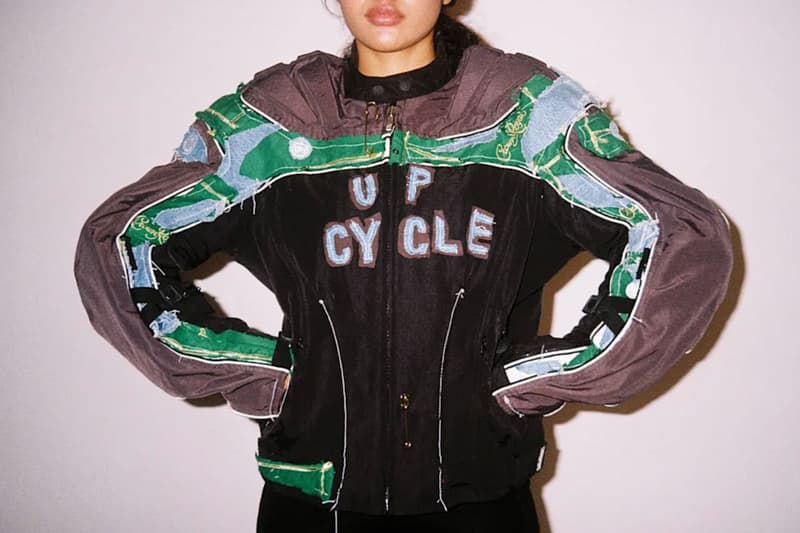 Crown Royal Regal Apple and TheFutureParty (TFP) have joined forces with "The Queen of Vintage" Sami Miró to release an exclusive jacket that will be auctioned on Popshop Live.
"I was eager to partner with Crown Royal because the brand has really emboldened creators to redefine excellence in their respective crafts – whether that's music, art and even fashion — and I'm really excited to hear the reactions to this new design collaboration," said Miró in a statement. "With this Crown Royal Regal Apple jacket, I tried to make something that felt cool, fresh and endemic to Miami, but that would also inspire others to reconstruct their ideas and showcase that upcycled fashion can also be regal."
Crown Royal Regal's Sami Miró collaboration marks the brand's latest foray into fashion. Earlier this year, Crown Royal partnered with Harlem's Fashion Row to award $10,000 USD grants to up-and-coming BIPOC designers at their New York Fashion Week Style Awards and Runway Show.
"Crown Royal Regal Apple continues to spotlight how creative communities are paving a new way that redefines royalty, like here in Miami for one of art's biggest events on the international stage," said Nicola Heckles, Vice President at Crown Royal, in a statement. "Collaborating with Sami Miró on this upcycled piece of art, incorporating our iconic Crown Royal bags, has been an amazing opportunity to give back to a local nonprofit."
The Crown Royal Regal Apple x Sami Miró will open for bidding at 11 a.m. ET on December 3 on Popshop. Proceeds will benefit the CLEO Institute, a Miami-based non-profit dedicated to climate education, engagement and advocacy.
Elsewhere, Kai Nguyen has designed a T-shirt supporting homeless individuals in LA.