Blue Origin Launches 3rd Spaceflight and Rare CryptoPunk Sells for $10.2 Million USD in This Week's Business and Crypto Roundup
While an unreleased Kanye West track is being sold as an NFT.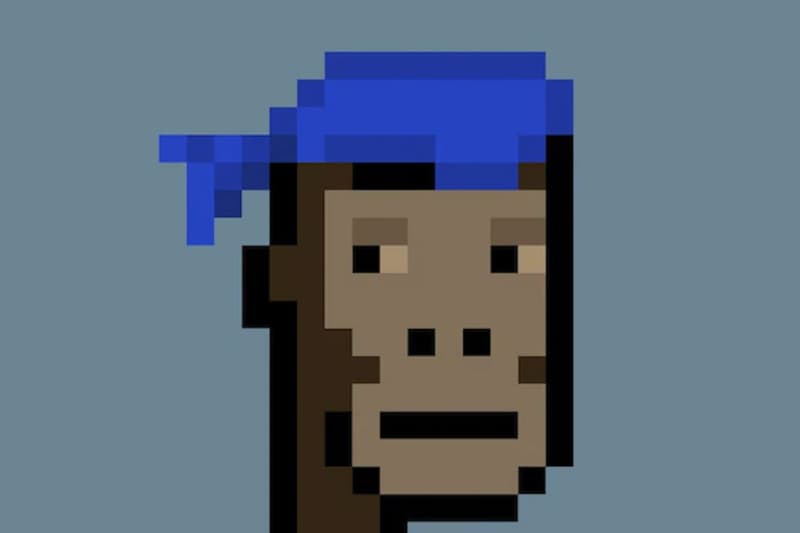 Many brands are starting to see a recovery despite the challenges initially brought on by the pandemic. Some businesses, especially ones that focused efforts on expanding e-commerce ventures, have even seen profits rise even higher than before.
HYPEBEAST has rounded up the top business and crypto stories of the week so you can stay in the know about trends across industries.
Business
Passengers included former NFL player Michael Strahan and Laura Shepard Churchley, the daughter of NASA astronaut Alan Shepard. The total trip time was about 10 minutes.
The view from #NewShepard at apogee is something our #NS19 astronauts will never forget. Today's flight featured a full capsule of six astronauts, each with their own window seat. pic.twitter.com/MOUT4YgnLC

— Blue Origin (@blueorigin) December 11, 2021
The Japanese whiskey producer announced last month that beginning April 1, Yamazaki, Hakushu, Chita, Hibiki and other popular labels will be up to 28% more expensive in Japan. Some of the price increases will also apply to imported whiskies distributed by Suntory, including The Macallan, Glenfiddich and Tullamore Dew.
Twitter says that its new approach "simplifies the reporting process" and takes the burden off of individual users. Instead of asking the user to diagnose the specific violation that has occurred, the app will allow users to describe what is upsetting them via a series of multiple-choice questions.
Twitter receives millions of reports and we know there's more work to do to ensure people feel safe & heard.

That's why we're testing a new reporting process to make it easier to report unhealthy and unwanted content.

Here's how we're approaching it: https://t.co/9gTYTD2Y5U

— Twitter Safety (@TwitterSafety) December 7, 2021
"We hope to have this in our first humans — which will be people that have severe spinal-cord injuries like tetraplegics, quadriplegics — next year, pending FDA approval," Musk said during The Wall Street Journal's CEO Council Summit. So far, the chips have been successfully used on monkeys.
Instagram confirmed the return with a brief statement on Twitter, adding that users will be given the choice of whether or not they want to scroll through their feed in this order. "We want people to have meaningful control over their experience," the company said.
We want people to have meaningful control over their experience. We've been experimenting with Favorites, a way for you to decide whose posts you want to see higher up, and we're working on another option to see posts from people you follow in chronological order.

— Instagram Comms (@InstagramComms) December 8, 2021
Crypto
China previously represented the largest average monthly hashrate share, or computational power required to mine Bitcoin, in the world. As of Friday, the Bitcoin hashrate is back to levels seen before the crackdown.
CryptoPunk #4156, one of only 24 ape CryptoPunks, sold for 2,500 Ether (around $10.26 million USD). The sale marks one of the largest NFT transactions to date.
— 4156 (@punk4156) December 9, 2021
Craig Wright claims he invented Bitcoin under the pseudonym Satoshi Nakamoto. The lawsuit was filed by Wright's ex-business partner, Dave Kleiman, in relation to a 1.1 million Bitcoin fortune.
Banksy's iconic Love is in the Air painting has been divided into 10,000 fractionalized NFTs. Each of the pieces will be a unique section of the painting.
?Flash #Giveaway? 10 WL Spots!

While anyone can go to a museum & view work on display, we believe that owning art is uniquely fulfilling. How will you feel when you purchase your first #ParticleNFT?

To Enter: Like for Happy, Comment for Elated or Retweet for Over the MOON? pic.twitter.com/b6TQqTsIIT

— Particle Collection (@Collectparticle) December 11, 2021
The unreleased outro called "Can U Be/Forever Mitus" from Kanye West's 2016 album The Life of Pablo is being sold as an NFT. The buyer will "receive a private portal to stream more unreleased leaks via their $LEAK token."