Balenciaga's Faux Fur One-Dollar Bill Scarf Costs... $2,950 USD
The bank of Balenciaga's latest piece might require more money than cents, but you'll surely stand out.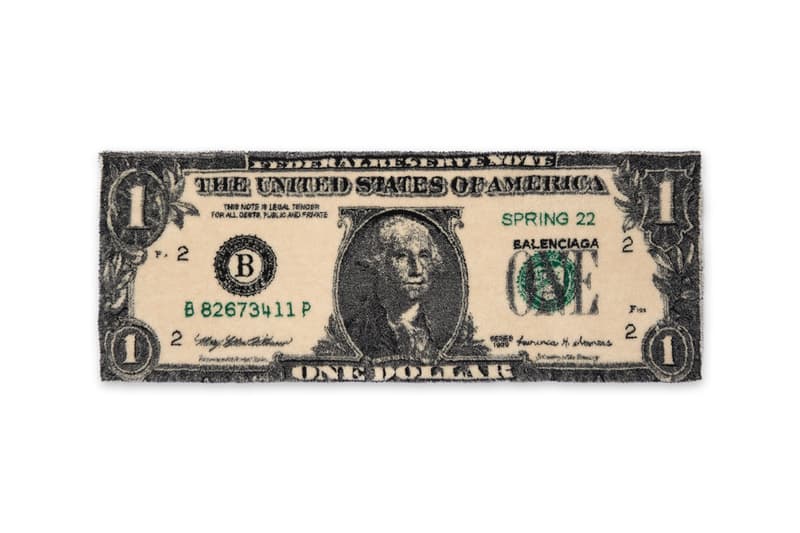 1 of 2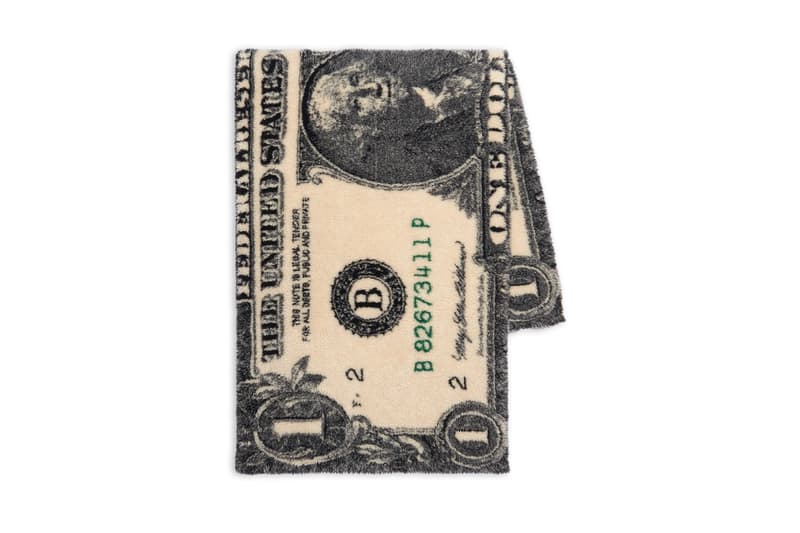 2 of 2
Not one to shy away from irony, Balenciaga has released arguably this season's most outlandish accessory: a faux fur padded scarf designed in the style of the United States of America's one-dollar bill.
Combining the classic design, which proudly bears George Washington's portrait on the front, with Balenciaga branding makes for a standout talking-point accessory in anyone's books. Everything from the governmental scripture on legal tender rules to the apt "B" emblem on the left appears alongside serial numbers, federal information, and the United States of America masthead, while Balenciaga branding and "Spring 22" appear on the right-hand side, noting the season of which this piece comes from.
Measuring a whopping L33,4 x H78,7 inches, and fitted in a deep pile faux fur finish, it's safe to say that the scarf is sure to keep you warm this season, and for many colder times to come. There is one caveat, however: the Dollar Soft Padded Scarf costs $2,950 USD.
Take a closer look at the piece above, and purchase it from Balenciaga's website now.
In related news, Balenciaga has dropped a new pair of rubber boots, also from its Spring 2022 collection.