Angry Miao Releases the World's First Wireless Split Keyboard, the AM HATSU
The Chinese brand modernizes the traditional keyboard.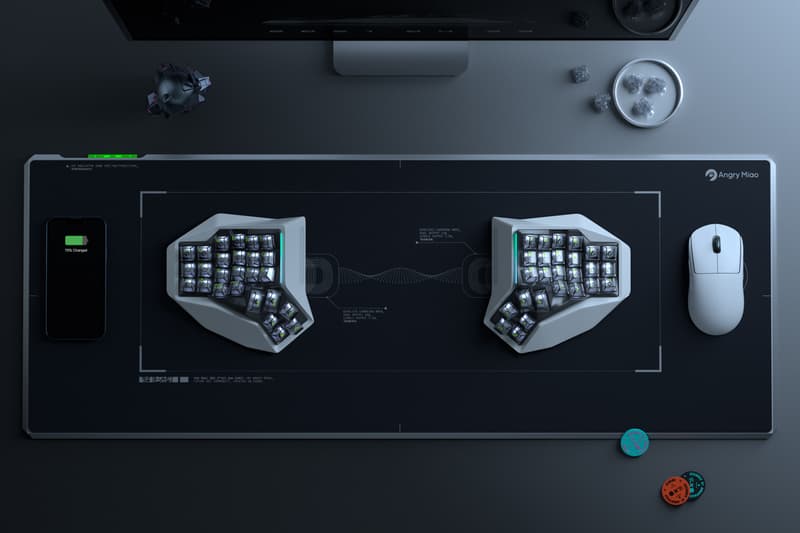 1 of 3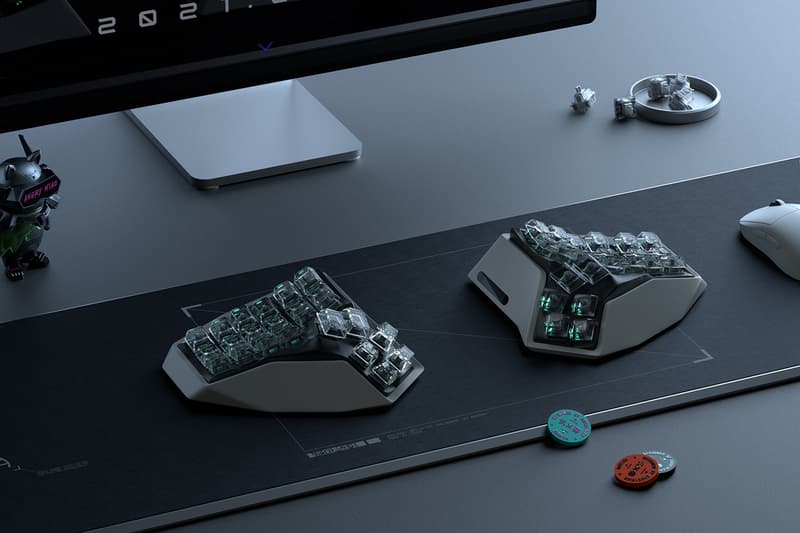 2 of 3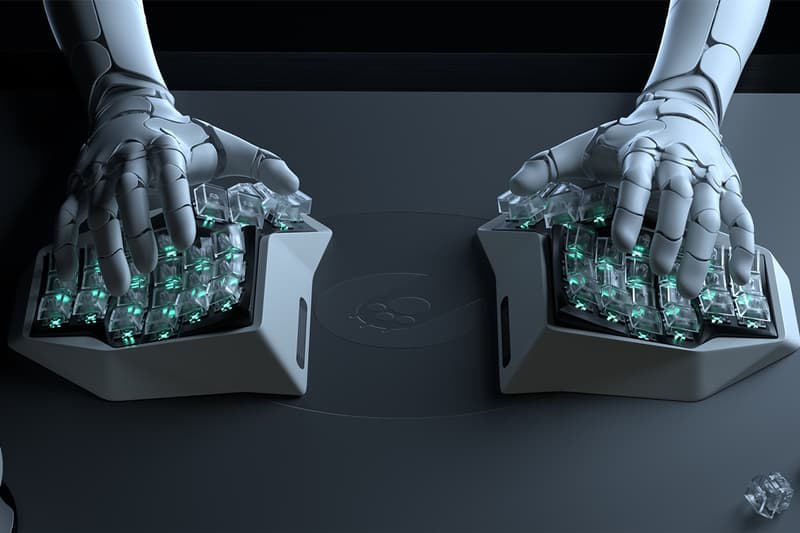 3 of 3
As part of its "Future Art Community" initiative, digital brand Angry Miao is set to release the AM HATSU, a futuristic take on the traditional keyboard. As the world's first wireless split keyboard, the design was inspired by the science fiction drama, Westworld. The organically-shaped invention first attracted attention six months ago during its initial launch and has maintained its popularity since. With the unique design that pulls from Westworld's opening animation, Angry Miao introduces the next generation of technology. 
Boasting a three-dimensional curved aluminum surface, crafted through a 5-axis CNC process, the AM HATSU not only looks streamlined, but also features a smooth texture and durability. While the craftsmanship of the keyboard is eye-catching, the invention's attributes go beyond appearances. The split keyboard offers protection for your shoulders, wrists and fingers; taking pressure off the wrists with its three dimensional design and reducing strain caused by repeated finger movements with the 4×6 key arrangement. "If you place it in a sci-fi environment, like Westworld, it fits perfectly. However, the stunning silhouette isn't just good looking," says the founder of Angry Miao Li Nan. "With ergonomics at its core, the 3D curved body can protect your shoulder and spine from getting overworked. This is so-called 'forms follow function.'"
The invention also has its own proprietary protocol that connects the two split keyboards. "I hope this product can prove that technology and design have no limitation. Even products like keyboards, whose shape and functions have been the same for many years, can innovate as well, " says Nan. "And who doesn't want to experience the future? One way to experience it is watching sci-fi movies, and another way is playing with AM HATSU."
AM HATSU has completed the development stage, and the modernized keyboard will be shipped in early 2022. The Angry Miao design is now available for purchase on its official website and the NFT platform OpenSea for $1,600 USD.