Tony Hawk Gets Own Documentary From Sam Jones and the Duplass Brothers
Premiering on HBO.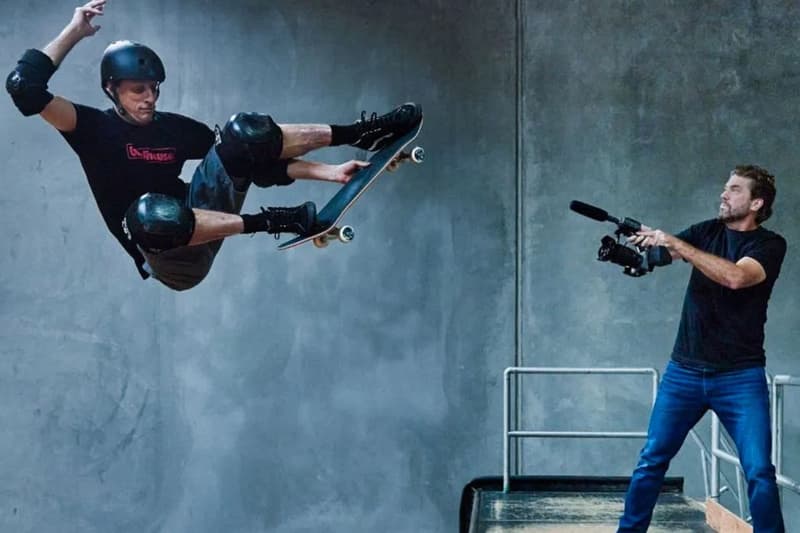 Skateboarding legend Tony Hawk is now getting his own documentary over on HBO.
Directed by renowned photographer and director Sam Jones and produced by the Duplass Brothers, Tony Hawk: Until the Wheels Fall Off will follow the life and career of the Californian athlete, most known for being the first person ever to complete a documented 900 trick back in 1999 among his various other accolades. Deadline reports that the feature will have "unprecedented access to hawk, via interviews and never-before-seen footage" along with guest appearances from big names in the sport, including Stacy Peralta, Rodney Mullen, Mike McGill, Lance Mountain, Steve Caballero, Neil Blender, Andy MacDonald, Duane Peters, Sean Mortimer and Christian Hosoi.
"I've been enamored and fascinated with Tony Hawk ever since 1983 when I saw him at the skatepark," Jones remarks. "To get to know him as a human being has been the great journey of this film, and to share my love of skating in this way is the culmination of my creative endeavors."
There's currently no precise release date for Tony Hawk: Until the Wheels Fall Off, but the documentary will premiere on HBO and be available on HBO Max sometime in 2022.
Elsewhere in entertainment, set images of Guardians of the Galaxy Vol. 3 confirm the return of Sylvester Stallone's Stakar Ogord.