Silk Sonic Is Getting Its Own Radio Show on Apple Music
Performing sets of its favorite records.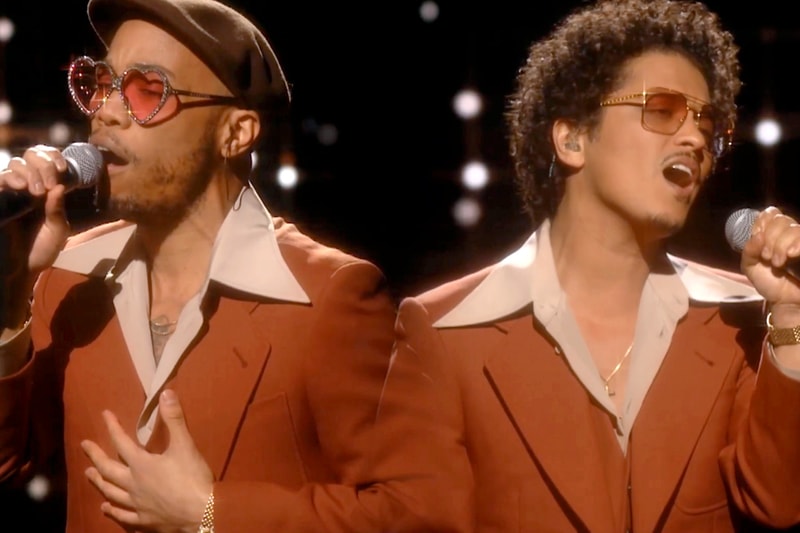 Fans of Silk Sonic can tune in to the duo's new radio show on Apple Music. Named after the debut album of the R&B project, An Evening With Silk Sonic Radio debuts this evening, November 17.
Bruno Mars and Anderson .Paak will serve as the hosts of each one-hour episode, performing Silk Sonic-inspired sets of their favorite music. Selections will span R&B, old-school, hip-hop, funk, disco and more.
Over four episodes, each week will feature special guests and conversations between Mars and .Paak. For its inaugural show, the duo will be joined by their close collaborator Bootsy Collins.
In a trailer for the show, .Paak describes working with Mars over the past two years and noticing the records he played in rotation.
"We had so much fun that we've decided to retire from music and become full time radio personalities," Mars said.
"When we come together on those rare instances when the clouds open and the stars unite, we go as Silk Sonic," .Paak added. "It's been a long time coming, but it's never too late to turn it around, and speaking of never too late, I think we right on time."
An Evening With Silk Sonic Radio premieres on Apple Music tonight at 7 pm PDT/10 pm EDT. Listeners can tune in to the first segment tonight to hear music handpicked by the duo, including tracks from The Jackson 5, Con Funk Shun, Thundercat, The Isley Brothers and PARTYNEXTDOOR.
View this post on Instagram
In other music news, an unreleased Whitney Houston song will be auctioned off as an NFT.