Spotify's New Charts Website Offers a Deeper Look at Trending Music
Including new charts ranking the top music in each city.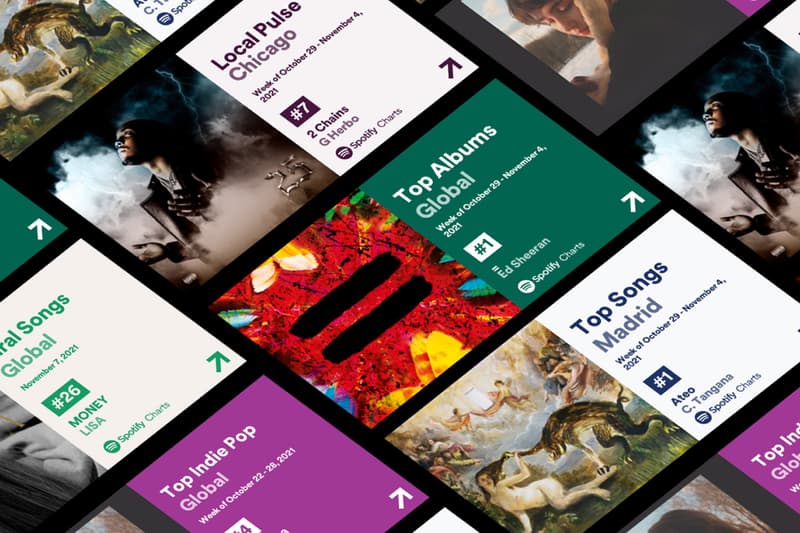 Spotify has expanded its Charts service to give listeners more information on what artists and music is trending around the world.
Launching with a new website, the revamped Charts highlights the streaming service's top 50 global songs, albums, and artists. Users who log in with their Spotify accounts can access the top 200 charts and view statistics such as streaks, peak position and song credits.
The website also showcases Spotify's brand new genre, city and local pulse charts. Genre charts rank the top 200 songs across 17 different genres based on data gathered from user playlists and editorial feedback, while city charts count music trending in over 200 cities.
Local pulse charts dive even deeper into listeners' habits by determining the most popular songs specific to each city.
To help artists on the platform broaden their reach, Spotify has also introduced a new promo cards tool that allows both artists and fans to send and share customizable graphic cards for music located at any chart position.
In other music news, Saweetie dropped the new track "Get It Girl" for the final season of Insecure.